Josh Keyes Prepares to Launch His 'Implosion' Exhibit at the Thinkspace Gallery
Will include more of his graffiti-laced works.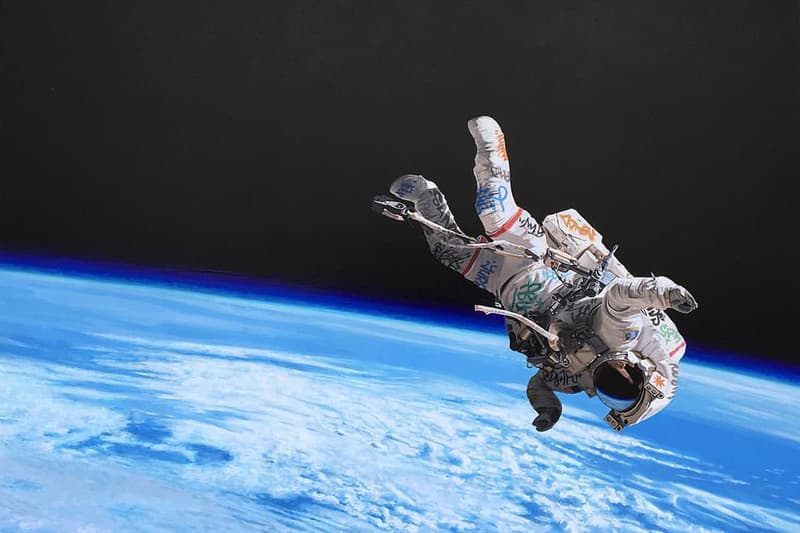 1 of 2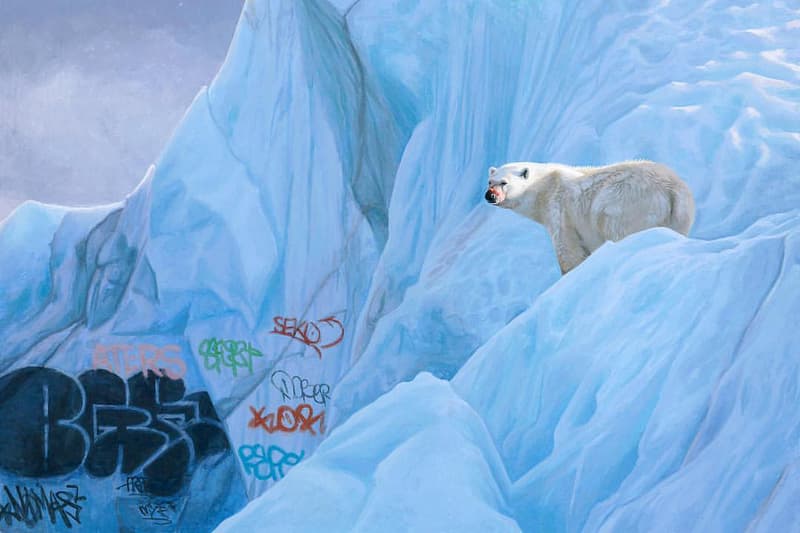 2 of 2
Sure to be greeted with much fanfare, acclaimed contemporary artist Josh Keyes prepares to unveil his highly-anticipated Implosion exhibit at the Thinkspace Gallery in California. Revered for his work exposing various graffiti tags in a barrage of settings, both natural and unexpected, we take a look here at two such renderings that emphasize the latter. The first details an astronaut in mid exploration blanketed with colorful markings, while the other portrays a polar bear in its natural habitat spotlighting graffiti phrases found along a snow-capped glacier of all places.
In other art-related news, check out our previous post on KAWS' auctioned "Seated Companion."