H. Moser & Cie. Showcases $27,000 USD Smartwatch Lookalike
"The Swiss Alp Watch Zzzz is designed to display the time, something it does beautifully."
1 of 2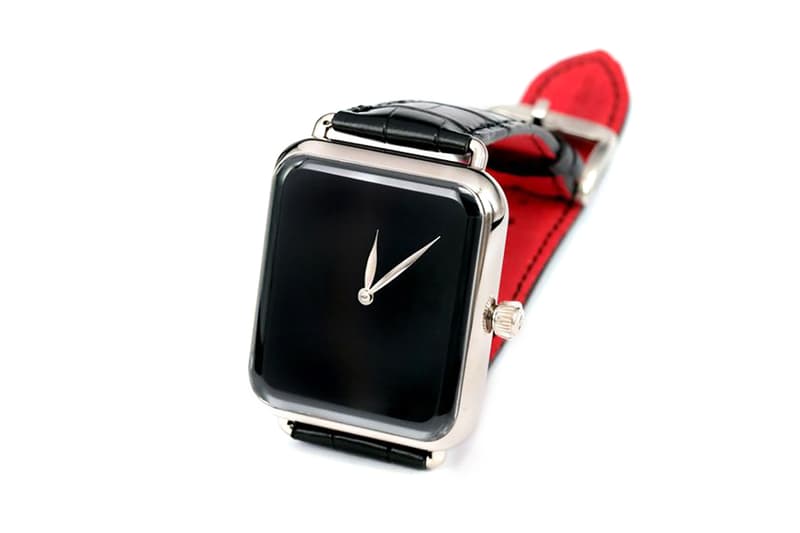 2 of 2
Swiss watchmaker H. Moser & Cie. has announced the release of the Swiss Alp Watch Zzzz. Upon first glance, the watch looks like a traditional smartwatch, with a rectangular face with no numbers or logos on it. Despite it looking like a smartwatch, the watch is 100% mechanical, something the brand says it did intentionally.
"Looking like a smartwatch which is powered off or on standby, the Swiss Alp Watch Zzzz from H. Moser & Cie. cultivates this ambiguity in irreverent fashion. Behind its contemporary design lies a 100% mechanical watch," the brand said in a written statement. "The black dial — stripped not just of any signature, but also of its indices — is strictly minimalist… The Swiss Alp Watch Zzzz is designed to display the time, something it does beautifully. "
The watch possesses a 38.2mm x 44mm face and a black leather strap. The body houses a rechargeable power reserve that can last for four days and can be charged by hand. With only 20 of the Swiss Alp Watch Zzzz planned for production, H. Moser & Cie have not provided when and where the watch will be available. Visit H. Moser & Cie. online for more information and for more unique time pieces, take a look at Yicong Lu's numberless, color-changing clock.