Dana White Issues Stern Deadline for McGregor vs. Mayweather Negotiations
Don't talk about it, be about it.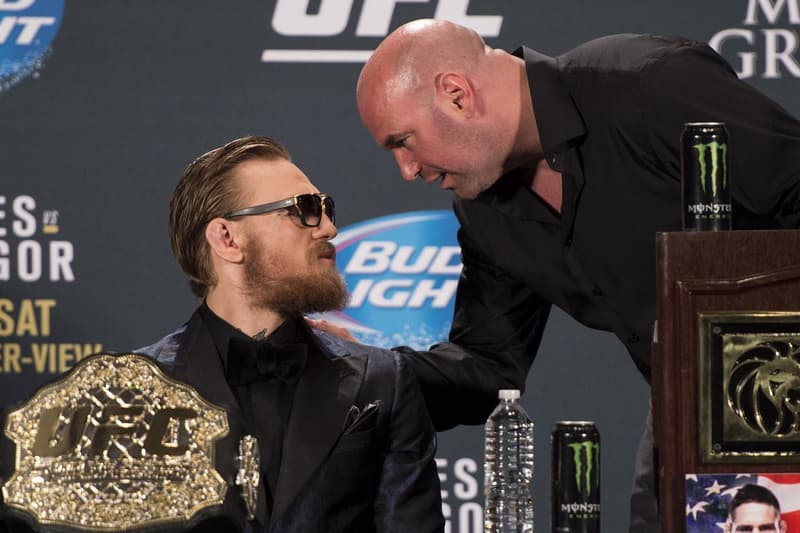 Dana White, like everyone else, is tired of the talk-and-no-action surrounding McGregor vs. Mayweather that he has issued Conor's camp a deadline of Sunday, May 14 to settle on negotiations with Floyd and The Money Team. Per Senior UFC Writer for FOX Sports Damon Martin, the UFC president told Jim Rome on his show Thursday afternoon that "if he can't come to agreement with Conor on Sunday then he's planning on moving on from the entire negotiation." However if he can in fact come to terms with Conor's side, he'll move on to the legendary boxer to work out his side of the deal.
The last time we reported on the mega-fight was early last month, when McGregor's longtime trainer told Fox Sports Conor is already training for Mayweather, and the fight will certainly happen sometime this year. Not much has changed since then, aside from Conor having his first child, and the announcement that Canelo Alvarez and Gennady Golovkin will fight on September 16, the same date White hoped his blockbuster bout would take place.
So there you have it: we should have an idea if McGregor vs. Mayweather will really happen this coming Monday. Or we won't. Who really knows at this point?