10 Music Projects to Look Forward to in May
From Lil Yachty to Wavves, and everything in between.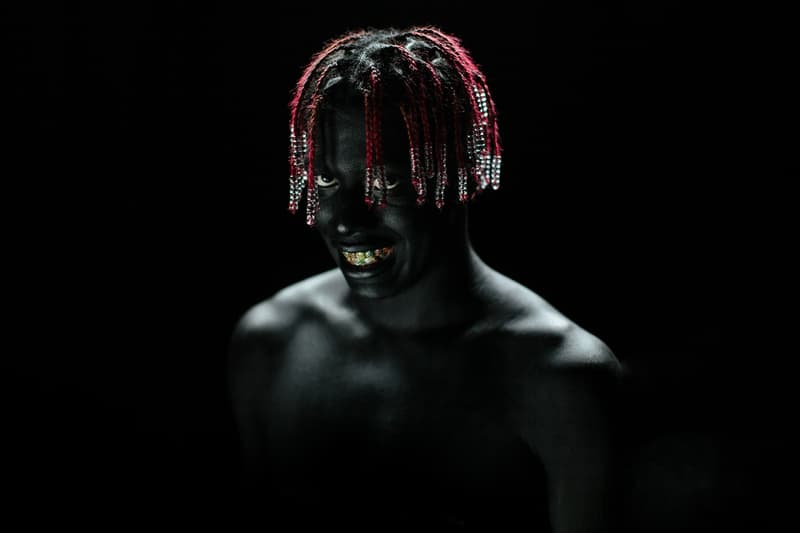 April was a colossal month for music releases: Kendrick Lamar released DAMN., Gorillaz dropped their comeback album Humanz, Playboi Carti put out his debut LP and we also got albums or projects from Joey Badass, Cashmere Cat, JMSN, Sevdaliza, Young M.A., Rex Orange, J Dilla, Brodinski, Tee Grizzley and more. While May is not nearly as stacked, there are a handful of projects that should not be overlooked. Heavy hitters like Lil Yachty, Snoop Dogg and Logic are dropping new albums, as are Nite Jewel, Mac DeMarco, Wavves and more. On top of that, Lana Del Rey's Lust For Life is said to be "coming soon" according to the songstress herself, which means there could be a possibility that it's dropping this month. Check out our list of 10 most-anticipated projects in May and let us know which one you're most excited for.
Lil Yachty – Teenage Emotions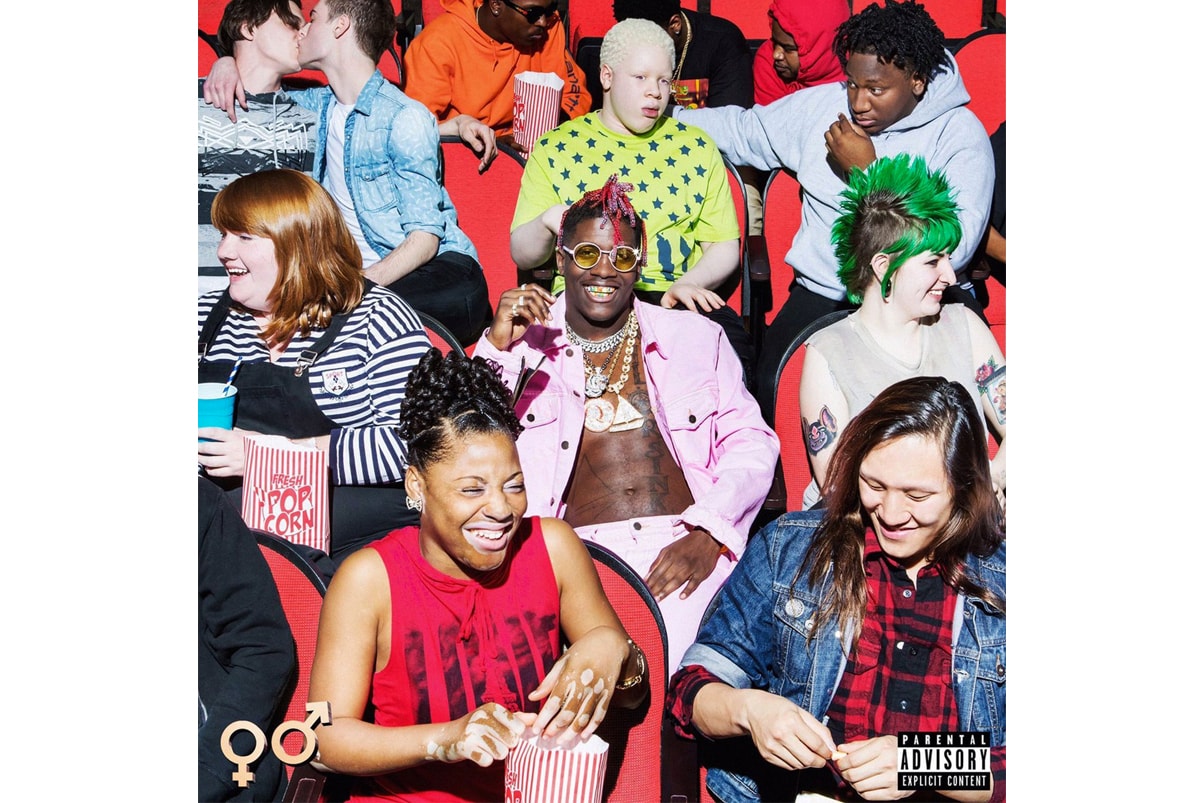 Release Date: May 26
Teenage Emotions is Lil Yachty's upcoming debut album. 21-tracks in length, the LP will feature Migos, YG, Kamaiyah, Diplo, Grace Swell, Evander Griim and Sonyae Elise. It will be released via Quality Control, Capitol and Motown, and will feature production by K Swisha, Lex Luger, TheGoodPerry, WondaGurl, Southside and more.
Lil Yachty – Teenage Emotions (Tracklist)
1. "Like a Star"
2. "DN Freestyle"
3. "Peek A Boo" Feat. Migos
4. "Dirty Mouth"
5. "Harley"
6. "All Around Me" Feat. YG & Kamaiyah
7. "Say My Name"
8. "All You Had to Say"
9. "Better" Feat. Stefflon Don
10. "Forever Young" Feat. Diplo
11. "Lady in Yellow"
12. "Moments in Time"
13. "Otha Shit" (Interlude)
14. "XMen" Feat. Evander Griim
15. "Bring It Back"
16. "Running With the Ghost" Feat. Grace
17. "FYI (I Know Now)"
18. "Priorities"
19. "No More"
20. "Made of Glass"
21. "Momma" (Outro) Feat. Sonyae Elise
Harry Styles – Harry Styles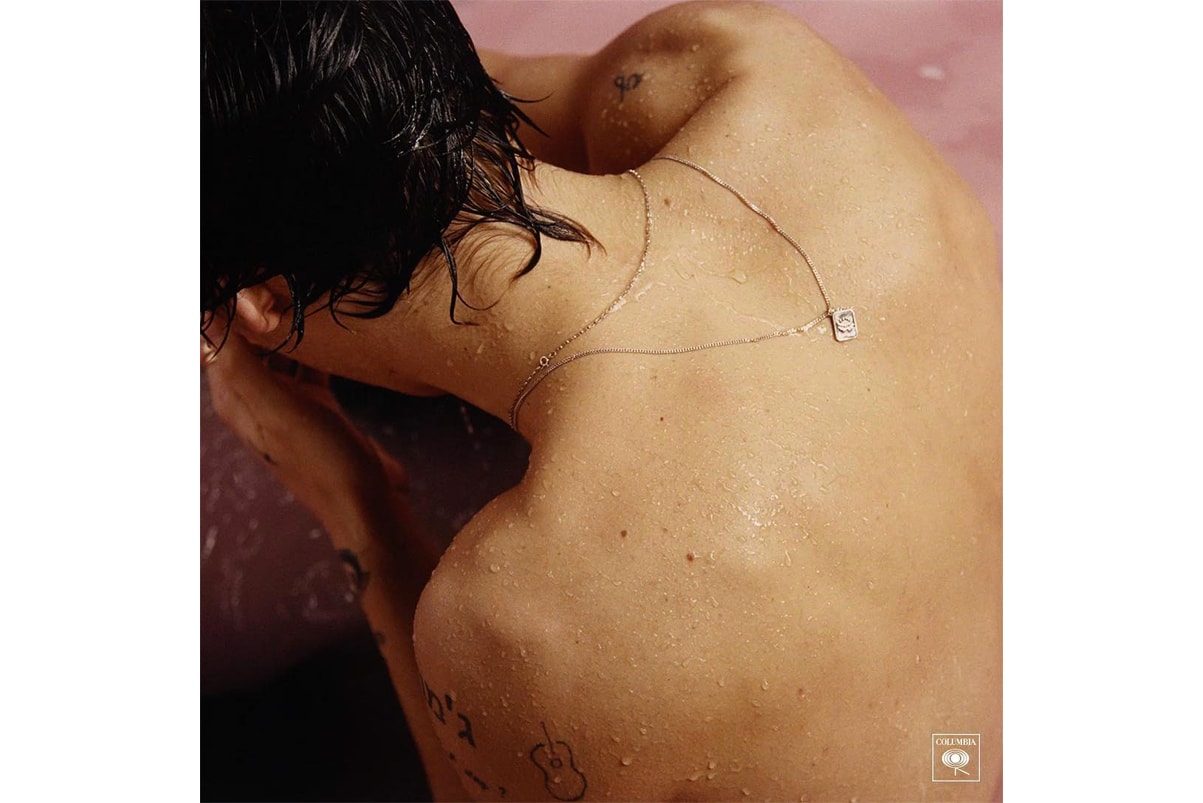 Release Date: May 12
In February, it was revealed that Harry Styles had left One Direction for a solo career. At the end of March, Styles revealed the cover art of his eponymous solo debut album and name of his first single, "Sign of the Times." The album is set to be released through Erskine and Columbia Records, which was later released on April 7. The album track "Sweet Creature," which is not an official single, was then released as a promotional track with the album pre-order.
Harry Styles – Harry Styles (Tracklist)

1. "Meet Me in the Hallway"
2. "Sign of the Times"
3. "Carolina"
4. "Two Ghosts"
5. "Sweet Creature"
6. "Only Angel"
7. "Kiwi"
8. "Ever Since New York"
9. "Woman"
10. "From the Dining Table"
Snoop Dogg – Neva Left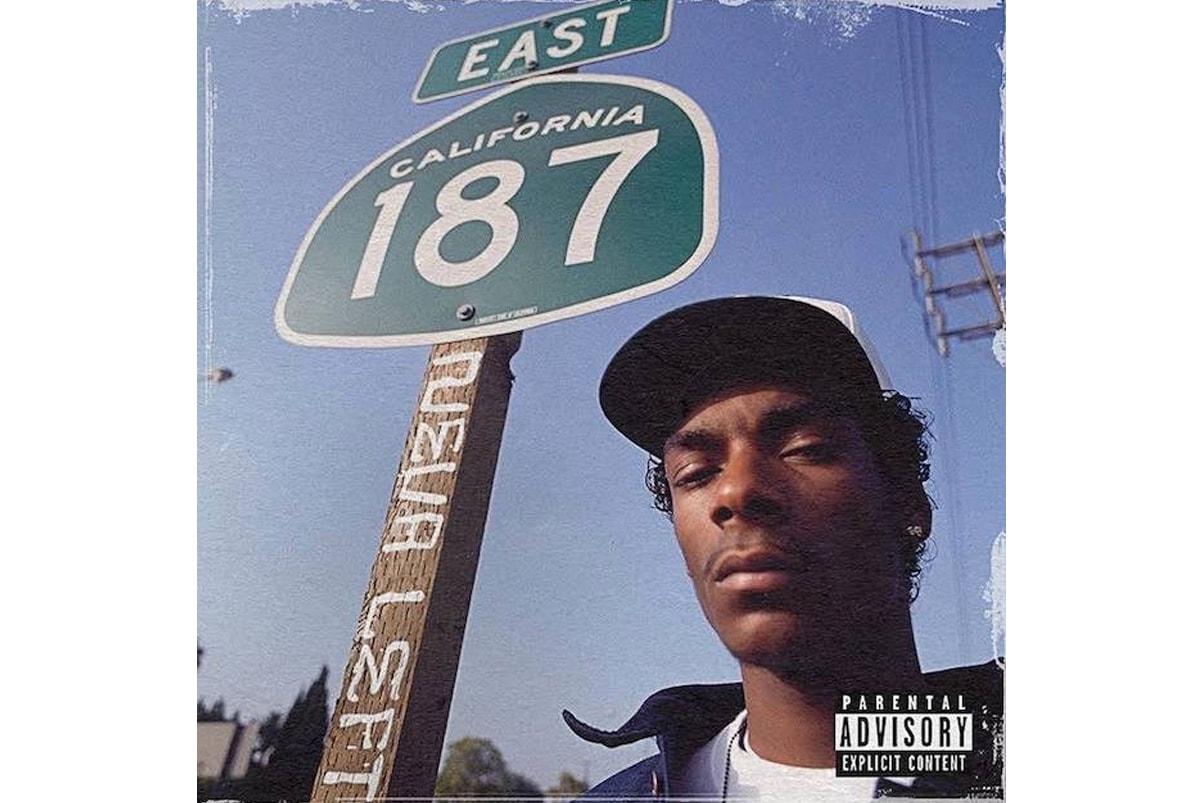 Release Date: May 19
Neva Left will be Snoop Dogg's 15th studio album, following last year's Coolaid. The cover features a young Snoop Doggy Dogg posted by a California State Route 187 sign, captured by legendary hip-hop photographer Chi Modu when they were working on images for Snoop's debut album Doggystyle. His first single, which features Method Man, Redman and B-Real, has a classic West Coast hip-hop sound to it.
Logic – Everybody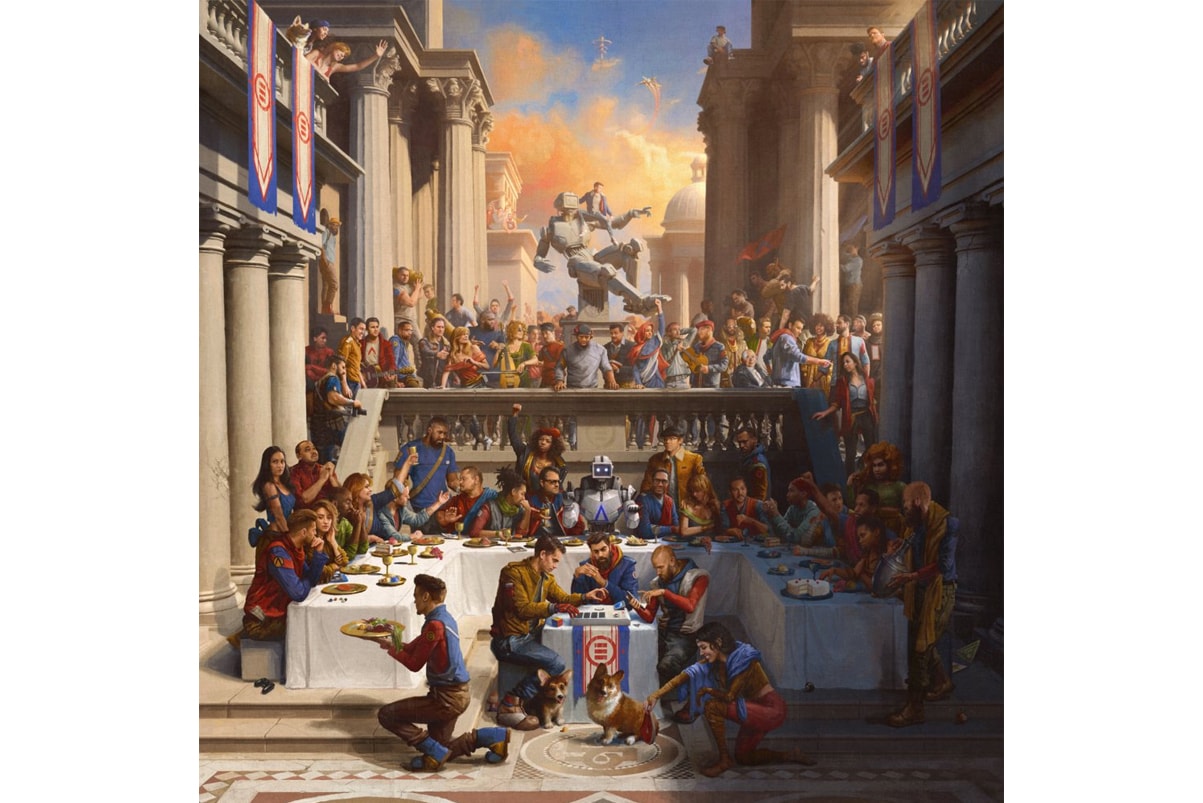 Release Date: May 5
Originally set to be titled AfricAryaN, Everybody is Logic's third studio album. Just like The Incredible True Story, the project features an elaborative storyline where mankind lives in a paradise planet and the idea of race is obsolete. Famed astrophysicist Neil Degrasse Tyson would star as God; other featured guests include Killer Mike, Black Thought, Chuck D, Alessia Cara, Khalid and more.
Logic – Everybody (Tracklist)

1. "Hallelujah"
2. "Everybody"
3. "Confess" Feat. Killer Mike
4. "Killing Spree" Feat. Ansel Elgort
5. "Take it Back"
6. "America" Feat. Black Thought, Chuck D, Big Lenbo & No ID
7. "Ink Blot" Feat. Juicy J
8. "Mos Definitely"
9. "Waiting Room"
10."1-800-273-8255″ Feat. Alessia Cara & Khalid
11. "Anziety" Feat. Lucy Rose
12. "Black SpiderMan" Feat. Damian Lemar Hudson
13. "AfricAryan" Feat. Neil DeGrasse Tyson
14. "Everybody Documentary" (Deluxe Edition)
Graves – Hilo EP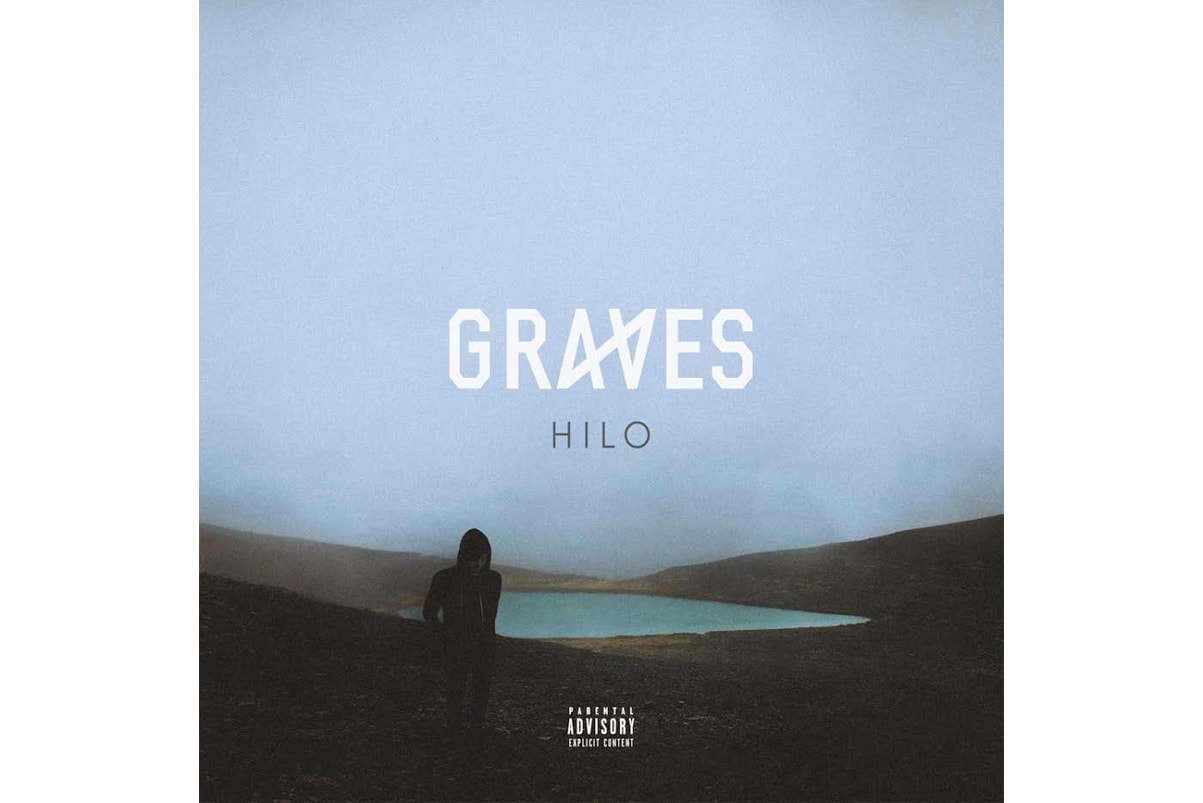 Release Date: May 5
For those who don't know much about Graves, he is a record producer that used to engineer for Kanye and has garnered co-signs from other prolific producers like Skrillex and Mr. Carmack. Graves is scheduled to release his forthcoming EP tomorrow and believes it to be his best work yet. Featured on the project are Lil Traffic, BBNO$, Rayless, Mitch Geist, Locateemilio, Aviella, Hex Cougar and dance music duo Boombox Cartel.
'Genesis'

Hilo is everywhere on 5.5.17 pic.twitter.com/TQOpAiZmlO

— graves (@wearegraves) May 1, 2017
'Meta' feat. bbno$

Hilo is everywhere on 5.5.17 pic.twitter.com/33QmcdI67Z

— graves (@wearegraves) May 2, 2017
'Need You' feat. Rayless & Mitch Geist

Hilo is everywhere on 5.5.17 pic.twitter.com/e3LTnQkPQb

— graves (@wearegraves) May 3, 2017
Graves – Hilo (Tracklist)

1. "Genesis"
2. "Meta" f. BBNO$
3. "Need You" f. Rayless & Mitch Geist
4. "Blame" f. Locateemilio
5. "Let Me Go" f. Lil Traffic, Aviella & Hex Cougar
6. "Hilo" f. Boombox Cartel
Mac DeMarco – This Old Dog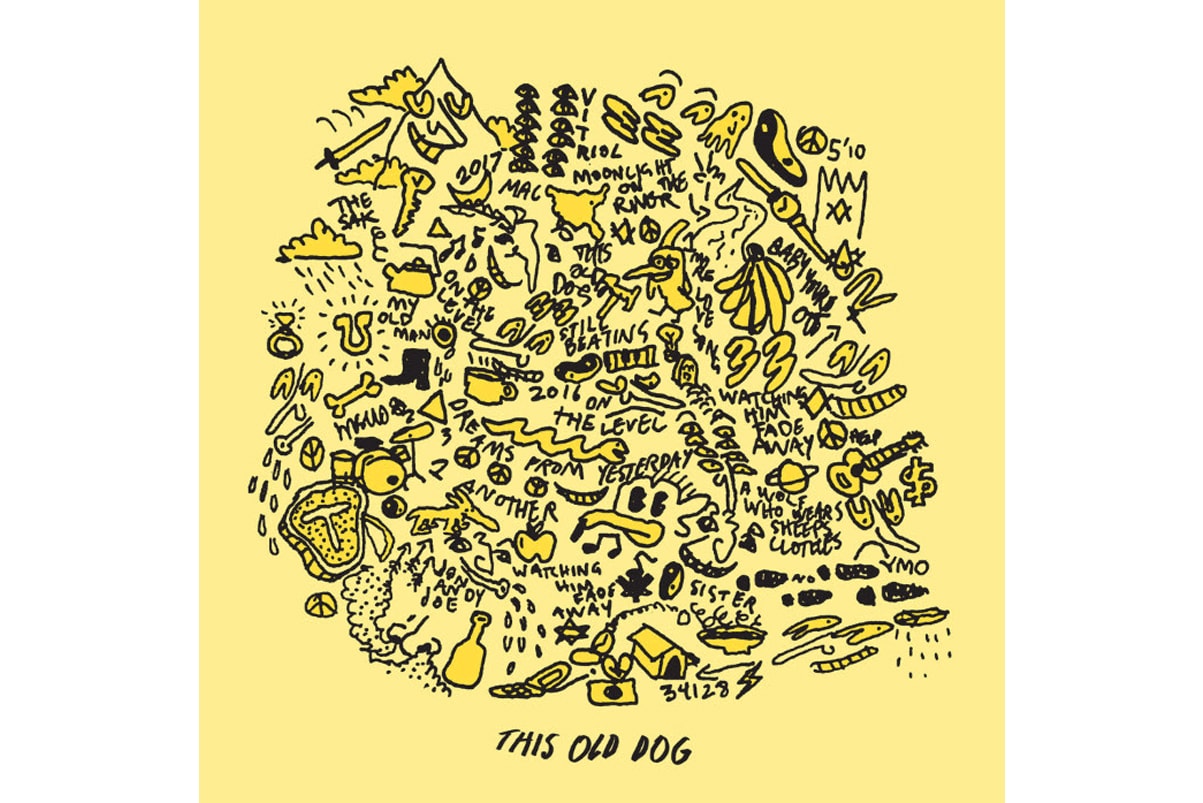 Release Date: May 5
This Old Dog is Mac DeMarco's forthcoming third studio album. The project was created in DeMarco's Los Angeles home after he moved there from Queens. It will be released via Brooklyn-based indie label Captured Tracks. The entire album is written and produced by DeMarco, who also played all the instruments, sung all the vocals, and for the most part, mixed and engineered the project.
Mac DeMarco – This Old Dog (Tracklist)

1. "My Old Man"
2. "This Old Dog"
3. "Baby You're Out"
4. "For the First Time"
5. "One Another"
6. "Still Beating"
7. "Sister"
8. "Dreams From Yesterday"
9. "A Wolf Who Wears Sheeps Clothes"
10. "One More Love Song"
11. "On the Level"
12. "Moonlight on the River"
13. "Watching Him Fade Away"
Nite Jewel – Real High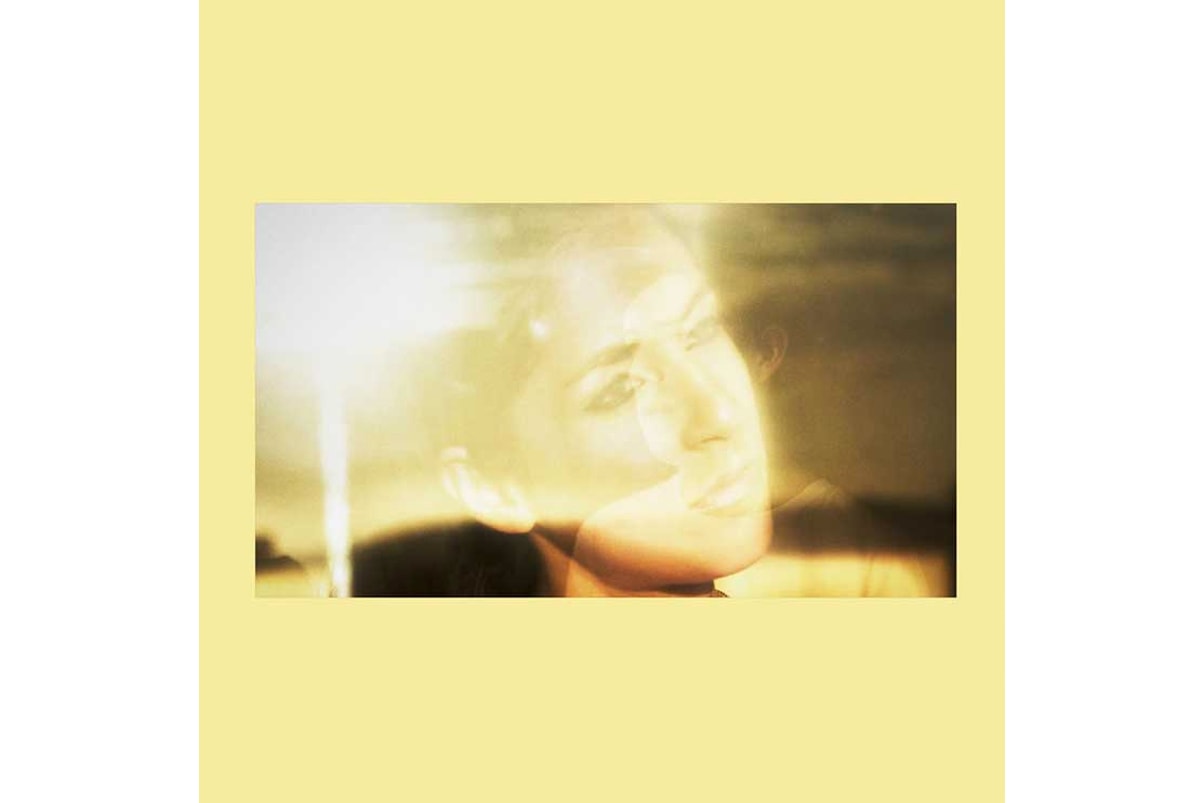 Release Date: May 5
Following Liquid Cool, which was released last summer, Real High will be Nite Jewel's fourth studio album. To be released through her Gloriette Records imprint, the LP will feature contributions from Dâm-Funk (who she made Nite-Funk with), her AMTHST collaborator Droop-E as well as Julia Holter. The album was recorded over four years with Cole M.G.N.
Night Jewel – Real High (Tracklist)
1. "In The Nite"
2. "Had To Let Me Go"
3. "2 Good 2 Be True"
4. "Real High"
5. "The Answer"
6. "I Don't Know"
7. "When I Decide (It's Alright)"
8. "Who U R"
9. "Part of Me"
10. "Obsession"
11. "R We Talking Long"
Linkin Park – One More Light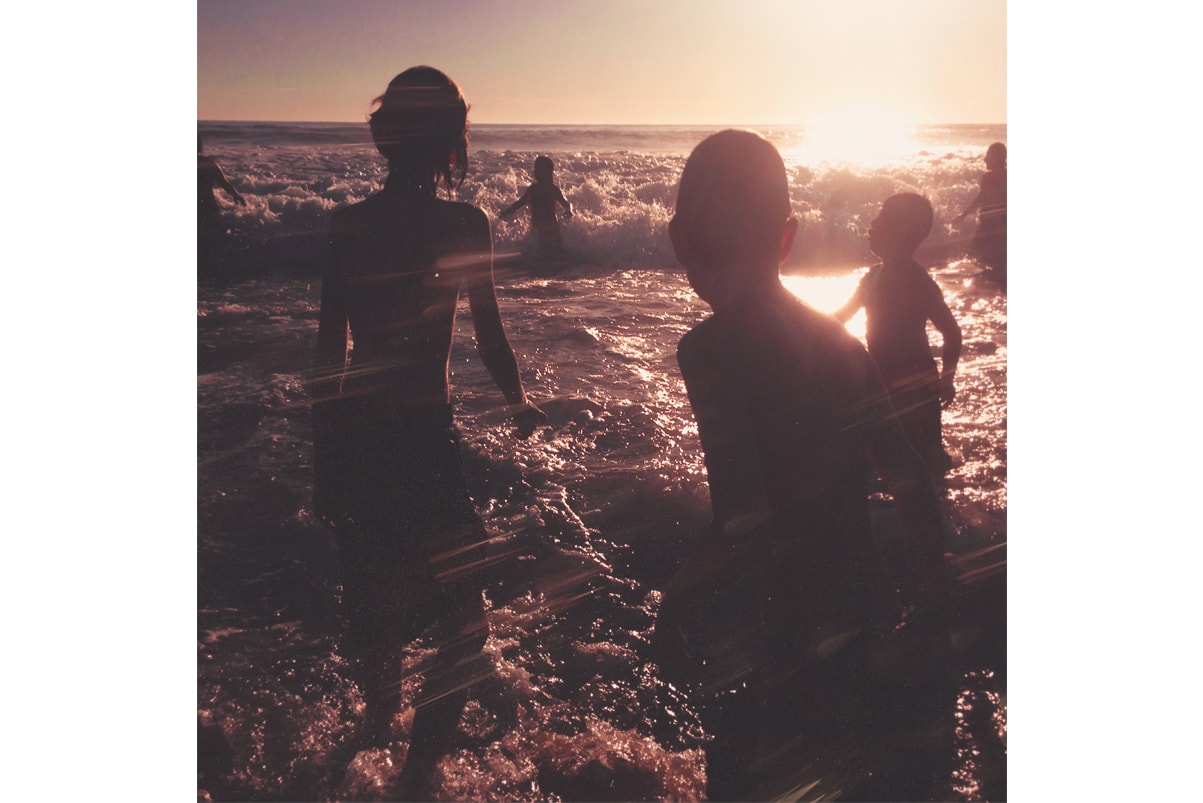 Release Date: May 19
One More Light is the seventh studio album by Linkin Park. Scheduled to drop via Warner Bros. Records and Machine Shop, the album follows 2014's The Hunting Party. Running 10 tracks deep, so far only one single, "Heavy," has been released. The album will feature guest appearances from Pusha T, Stormzy and Kiiara. The album cover artwork was shot at Venice Beach by photographer Frank Maddocks.
Linkin Park – One More Light (Tracklist)
01. "Nobody Can Save Me"
02. "Good Goodbye" (f. Pusha T & Stormzy)
03. "Talking to Myself"
04. "Battle Symphony"
05. "Invisible"
06. "Heavy" (f. Kiiara)
07. "Sorry for Now"
08. "Halfway Right"
09. "One More Light"
10. "Sharp Edges"
Wavves – You're Welcome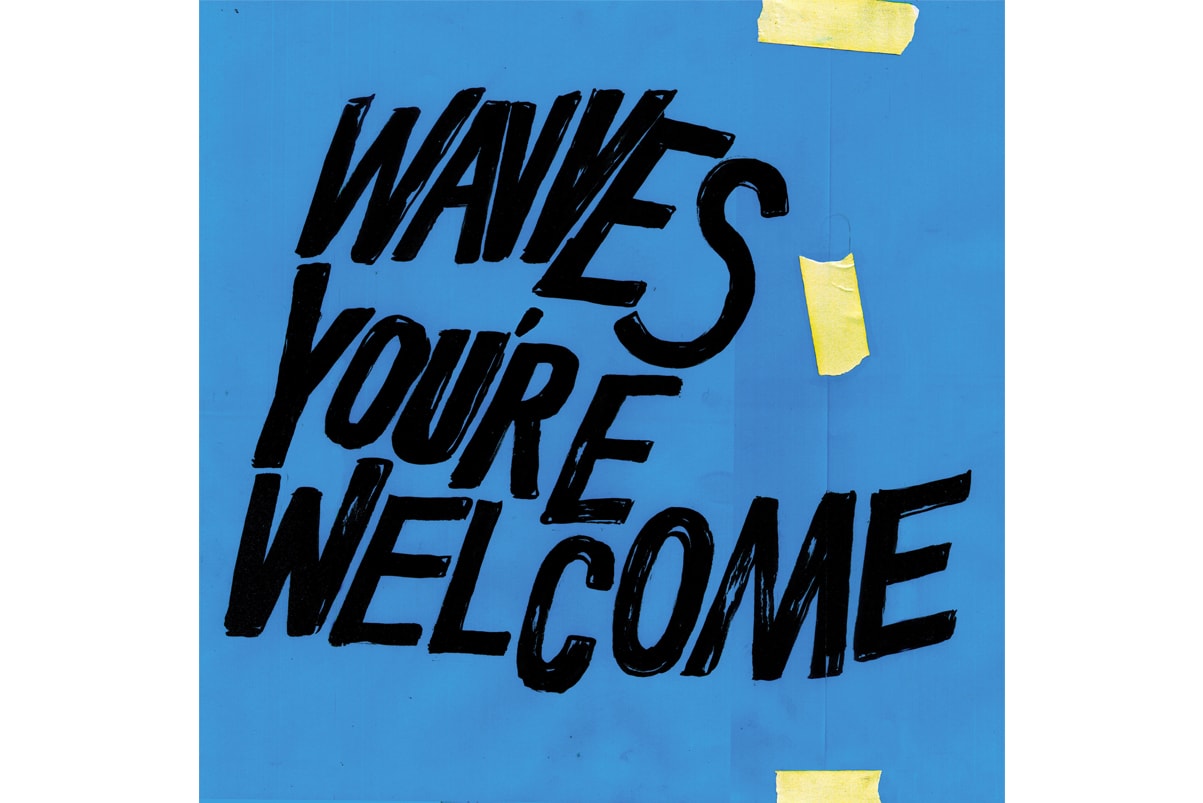 Release Date: May 19
Early March, Wavves have announced their impending album, You're Welcome. The 12-track studio LP is a follow-up to 2015's V and will be released through band's Ghost Ramp label. To promote their new album, the band is set to perform as opening acts for Blink-182's 2017 spring tour, alongside The Naked and Famous.
Wavves – You're Welcome (Tracklist)

1. "Daisy"
2. "You're Welcome"
3. "No Shade"
4. "Million Enemies"
5. "Hollowed Out"
6. "Come to the Valley"
7. "Animal"
8. "Stupid in Love"
9. "Exercise"
10. "Under"
11. "Dreams of Grandeur"
12. "I Love You"
ItsTheReal – Teddy Bear Fresh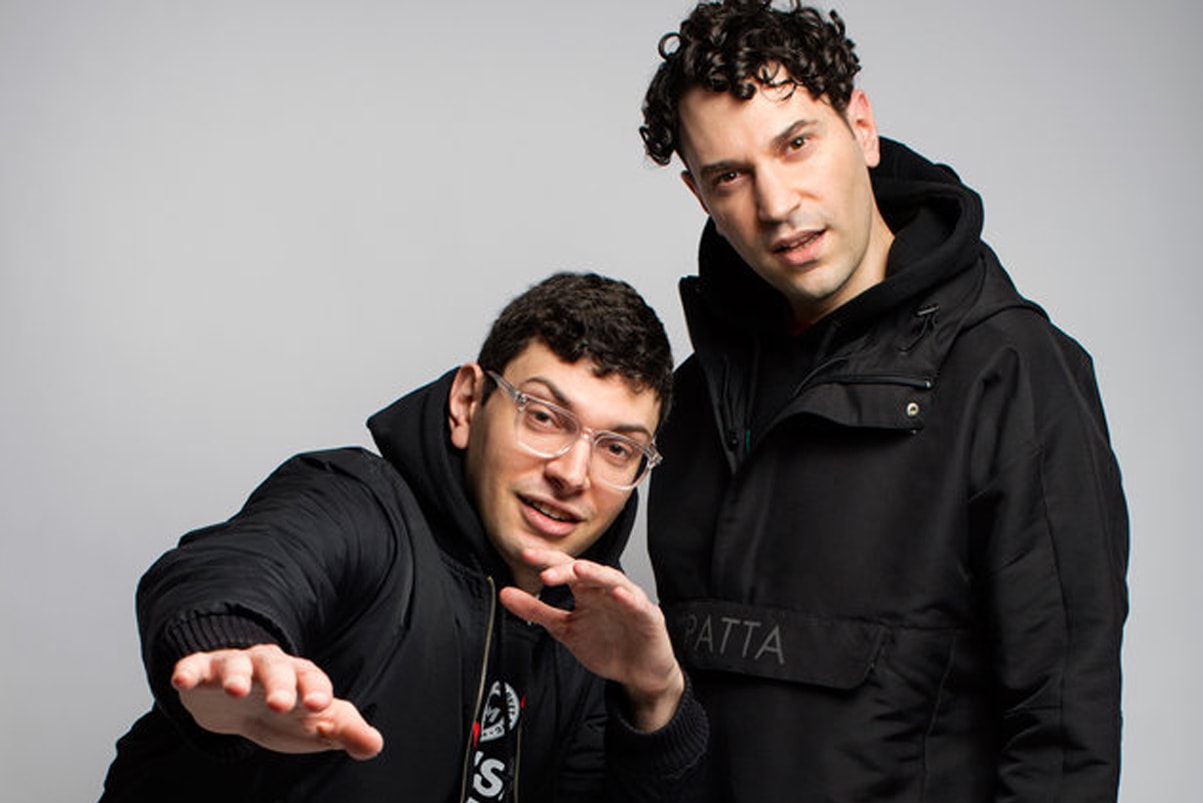 Release Date: May 26
Comedian/hip-hop duo Itsthereal comprises of real life brothers Jeff and Eric Rosenthal. ItsTheReal will release their 11 track album via Empire, Teddy Bear Fresh, with guest features from Curren$y, Bun B, Smoke DZA, Michael Christmas and Tunji Ige. Eric Rosenthal revealed in a recent Billboard interview that he and Jeff have been working on the project since 2013 when they put out Urbane Outfitters.
""
Image Credit

Millicent Hailes
Photographer

Karl Ferguson Jr.
Join Our Discussions on Discord
The HYPEBEAST Discord Server is a community where conversations on cultural topics can be taken further.