An Inside Look at Thom Browne's '50s Retro Milan Flagship
The first European brick-and-mortar for the NY-based designer.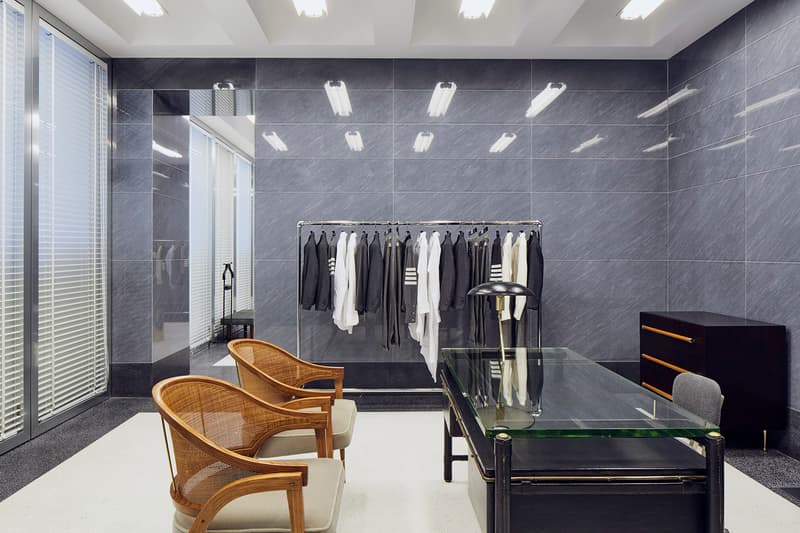 1 of 7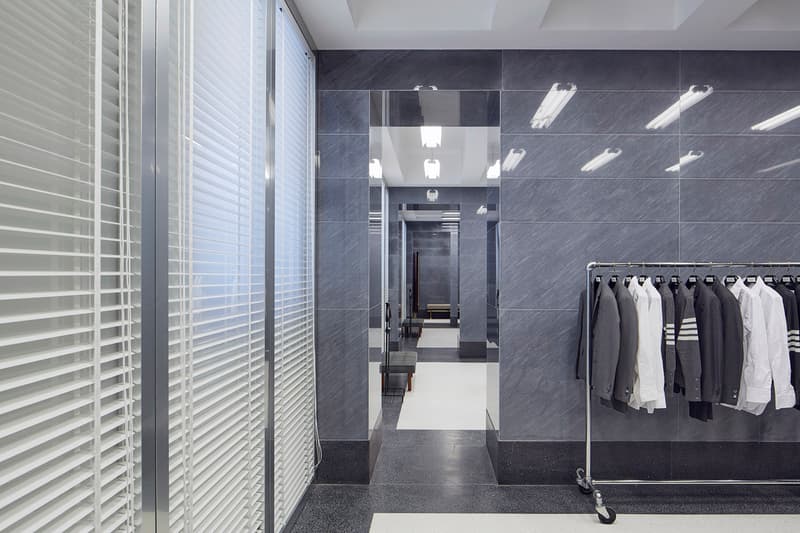 2 of 7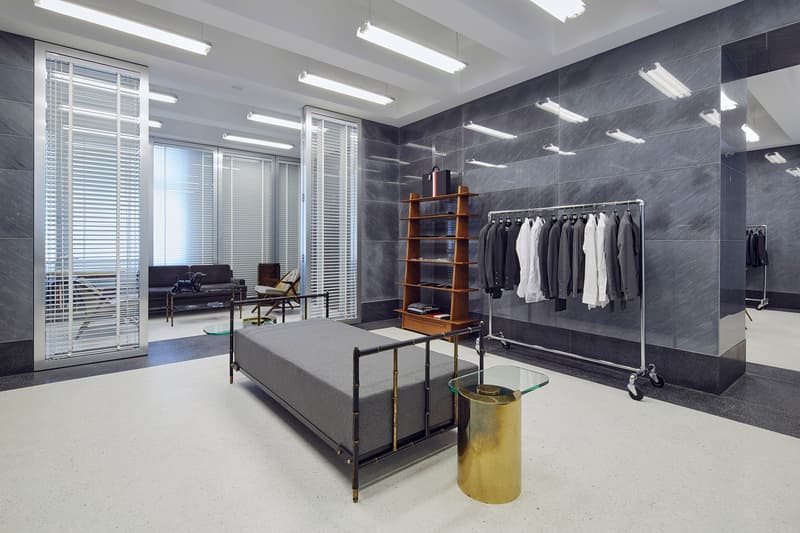 3 of 7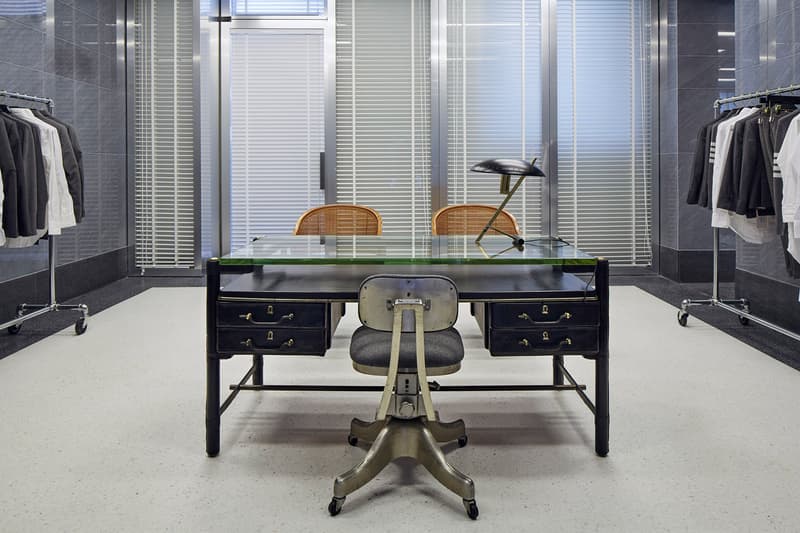 4 of 7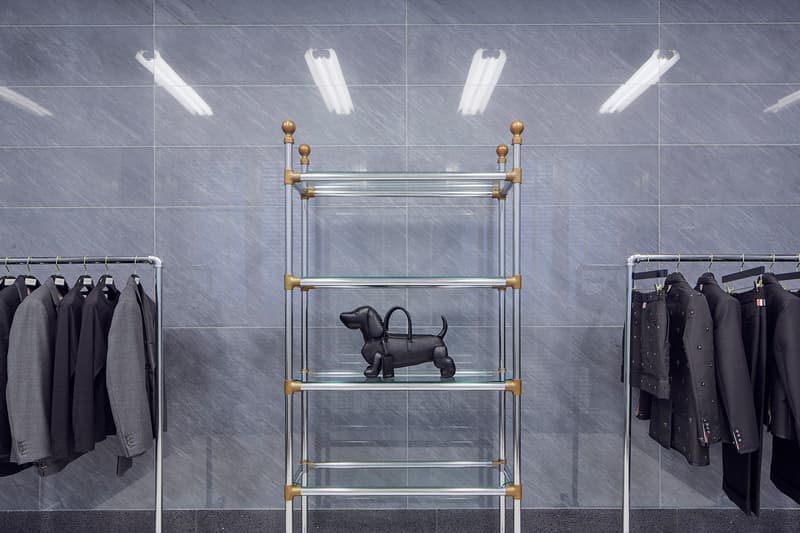 5 of 7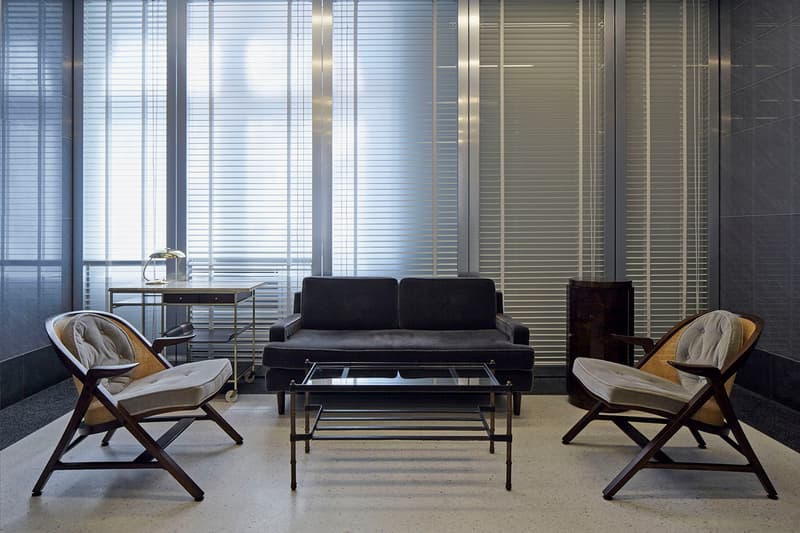 6 of 7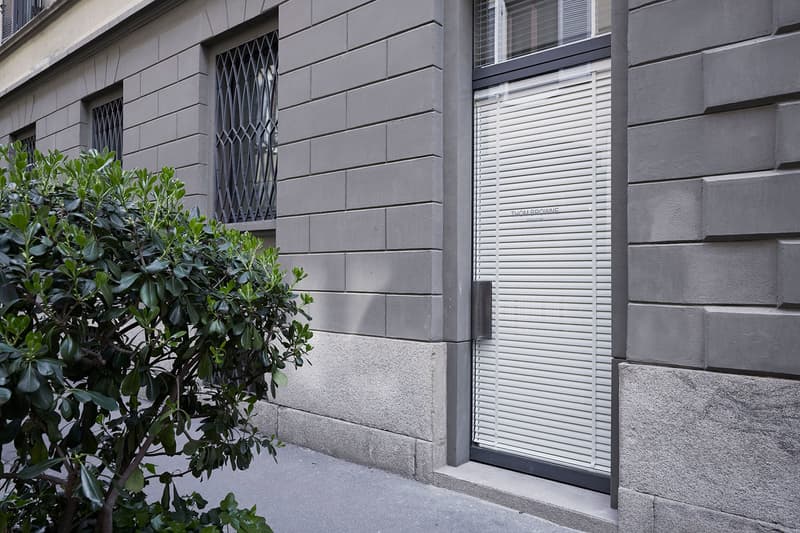 7 of 7
CFDA designer Thom Browne opens its first shop in Via Gesù, Milan. The 1,350-square-foot space was conceptualized by the designer himself and constructed by Italian interior design firm ASA Studio Albanese, which was known for restoring the Italian airport on Pantelleria Island. The one-level boutique takes inspiration from Italian architecture and elements of '50s American office spaces, adorned with terrazzo floors, marble walls, and blinds paired with Browne's signature steel windows. The retail space offers both men's and women's collections and to made-to-measure styles.
"Through my experiences in design, I have been visiting Milan for fifteen years so I have a real connection to the city and specifically the street, Via Gesù," explains Browne. "I want people to feel a real American sensibility walking into the store however, as much of the collection is produced in Italy, this location is particularly special as it relates to the superior quality and craftsmanship the country has to offer."
See below for more store information.
Thom Browne 

Via Gesù, 10,
 20121
Milano MI, Italy
Monday – Saturday: 11 a.m. – 7 p.m. CEST
Sunday: 12 p.m. – 5 p.m. CEST