Forum Brand Fridays: effulgence
A modern expression of '90s nostalgia.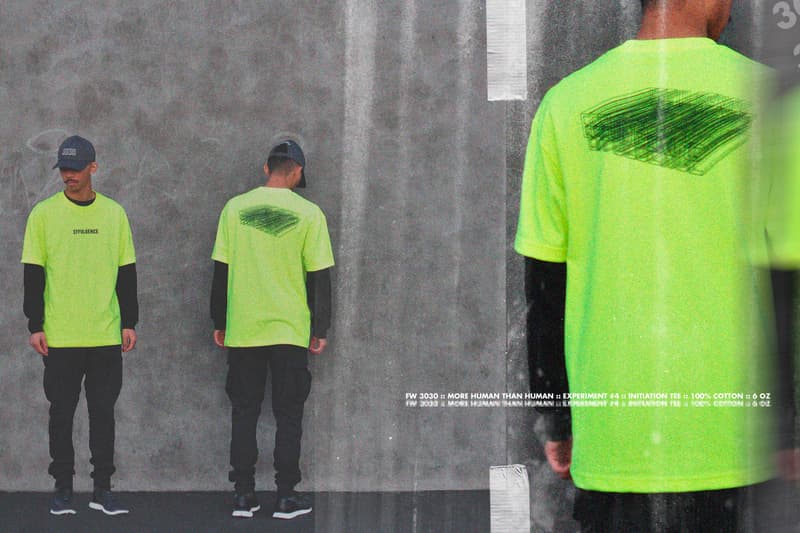 1 of 5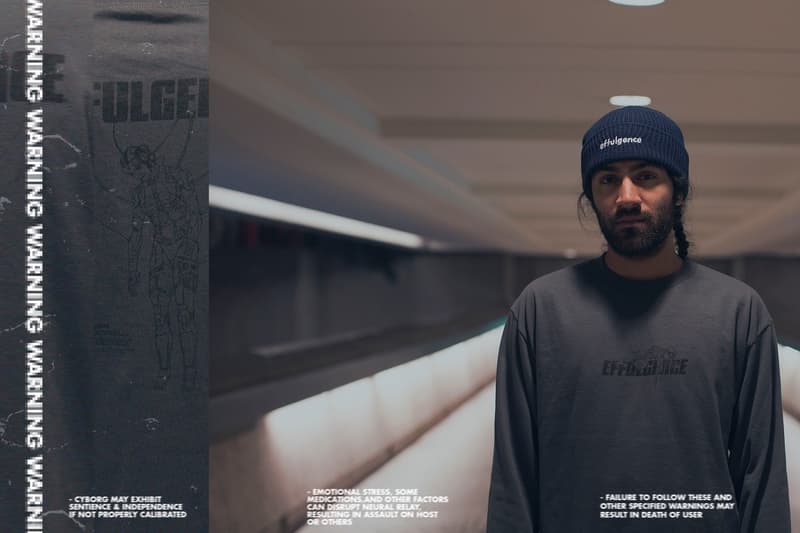 2 of 5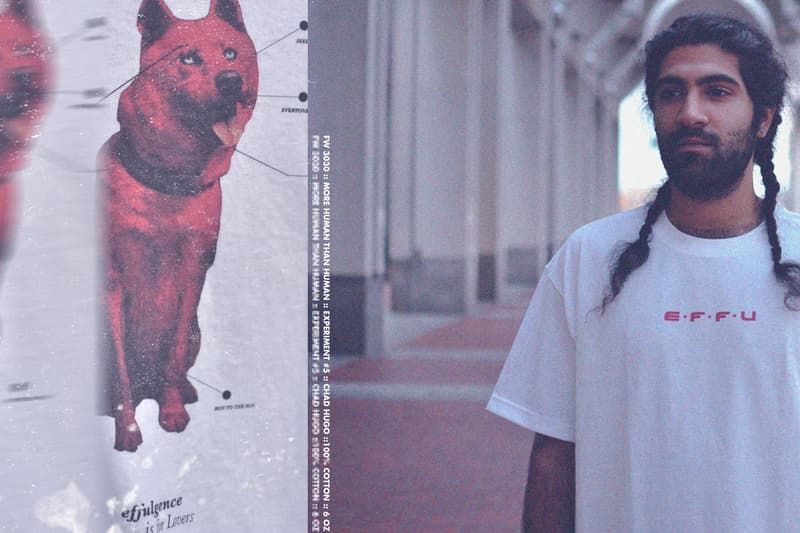 3 of 5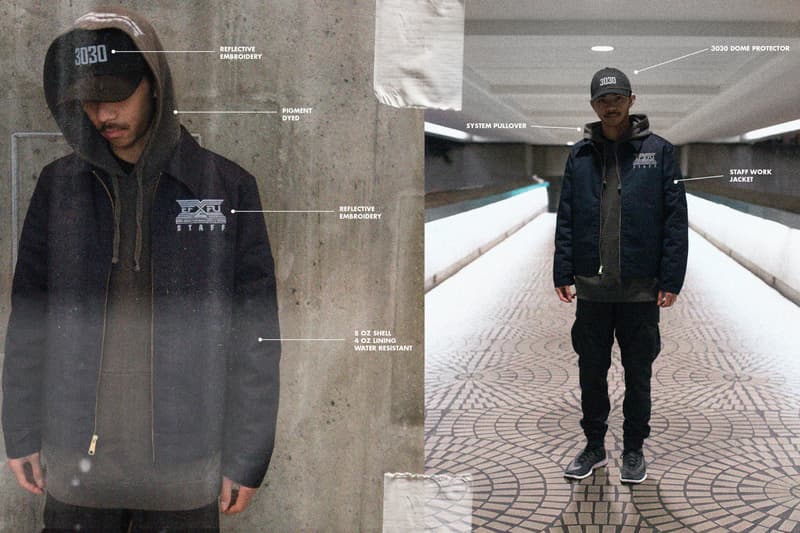 4 of 5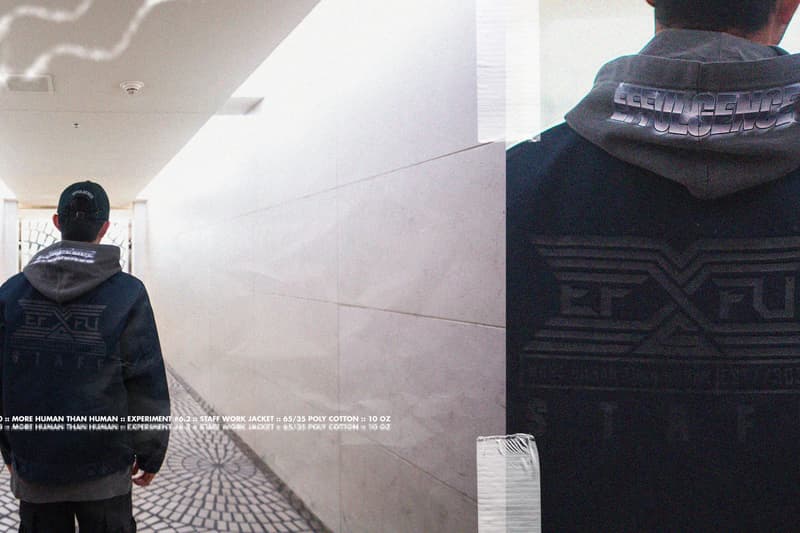 5 of 5
For our latest installment of Forum Brand Fridays, we highlight another under-the-radar label from our HYPEBEAST Forums. Talking to effustephen, founder and sole operator of effulgence, we further explore the enigmatic aesthetic of the imprint. The brand has been around the HYPEBEAST Forum board since 2012. effulgence is a creative project based out of the Bay Area focusing on creating garments that serve as a modern expression of '90s nostalgia — its graphic-laden staples draw from various avenues from pop and subculture. In our talk, the founder goes over what drew him to our forums, his design process, and the current state of "community" in streetwear.
1 of 3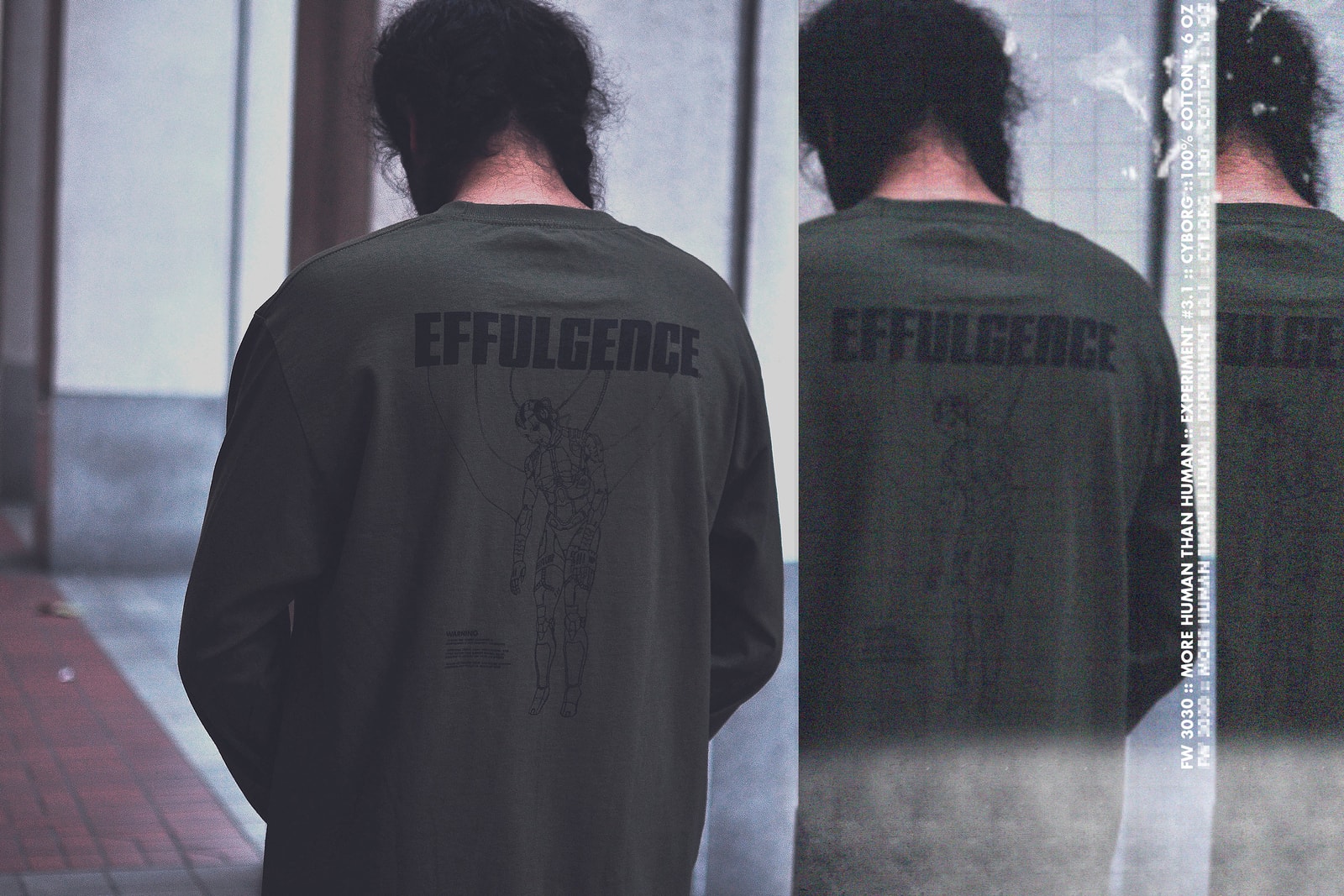 2 of 3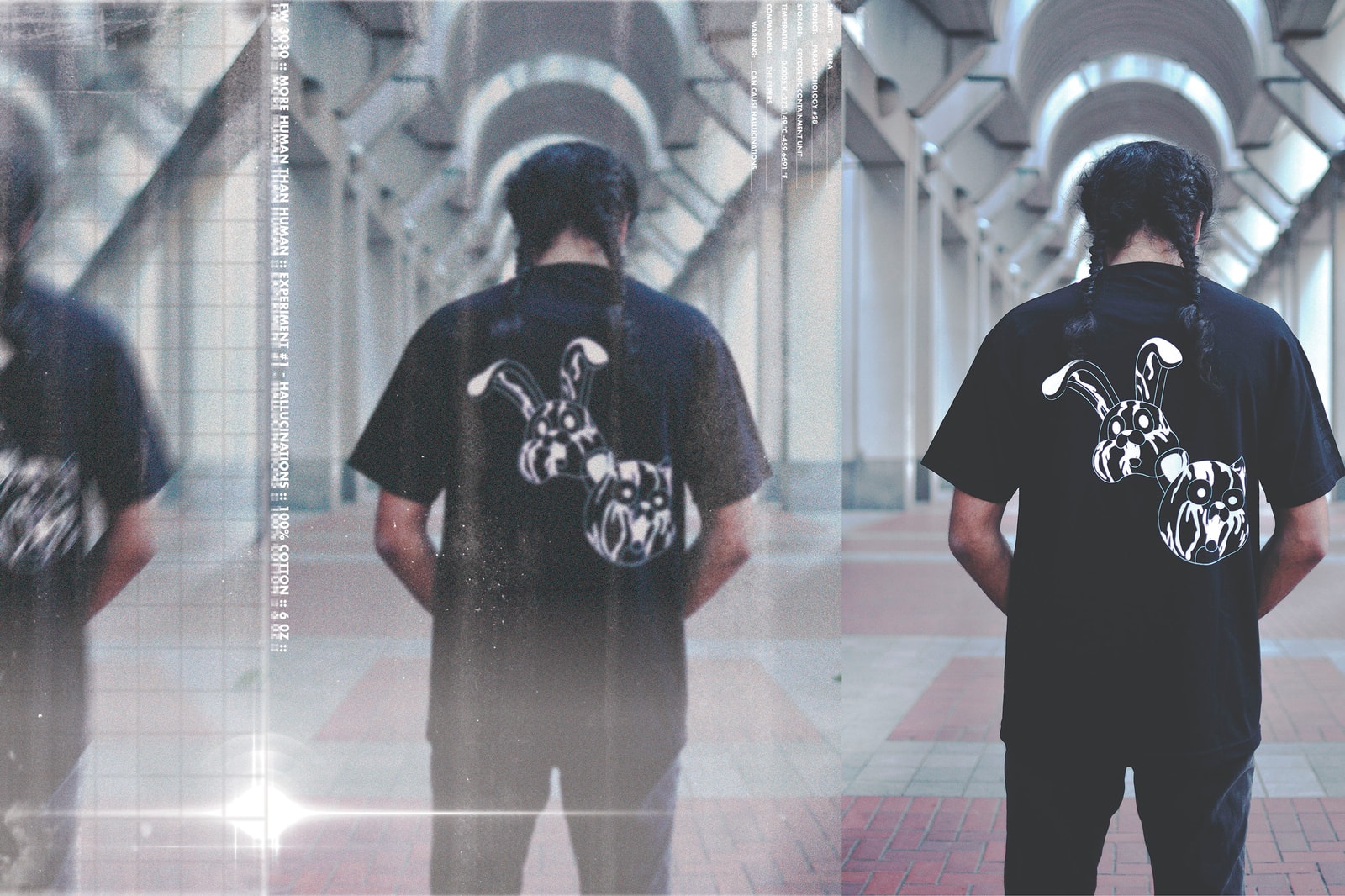 3 of 3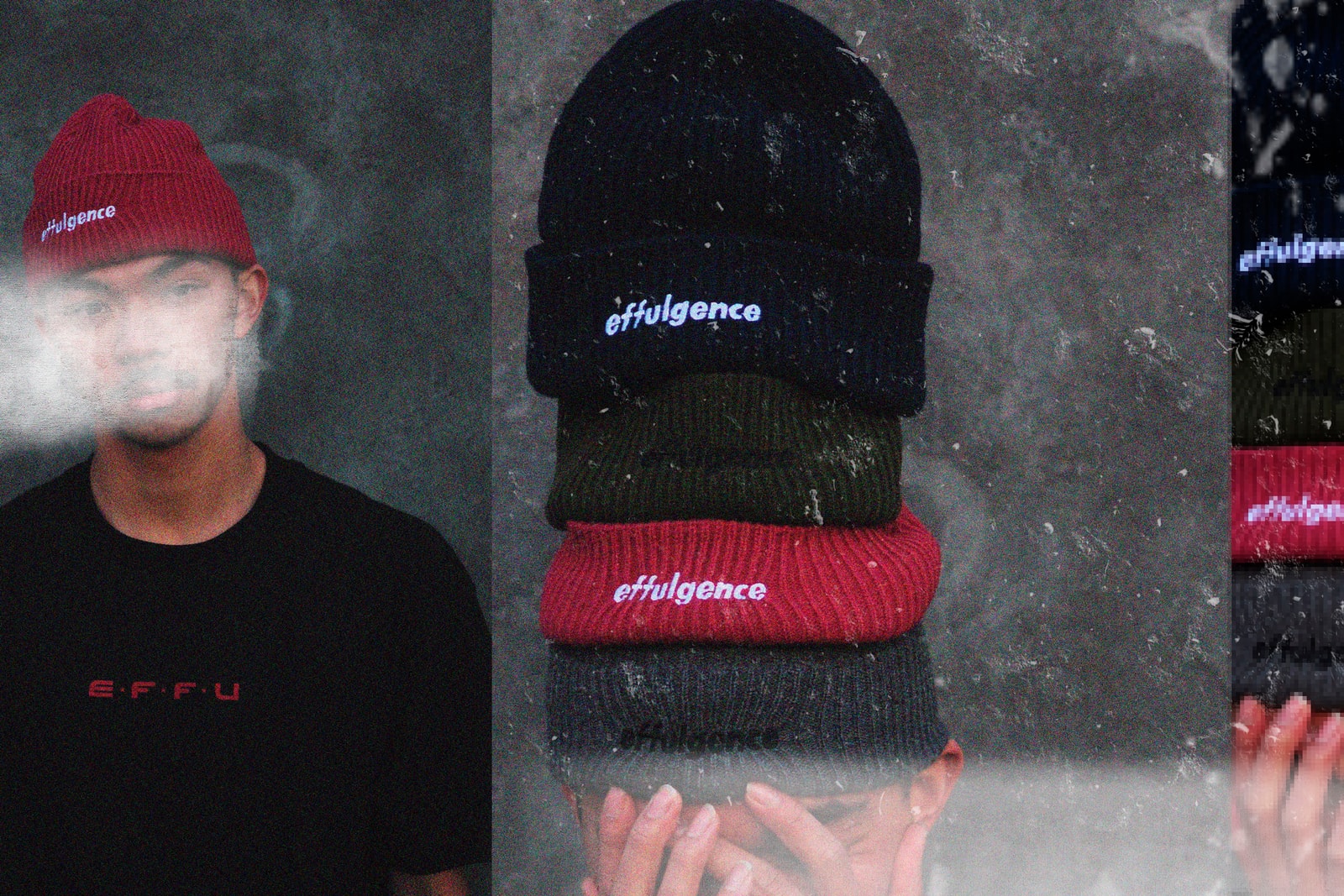 What drew your label to the HYPEBEAST Forums? When did you first start posting on our forums?
Honestly, I didn't understand the purpose of forums in general and initially used the HYPEBEAST Forums as an advertising tool. I made my first post about five years ago and only one person responded wanting to cop, username D. Rose. He actually lived the town over from me, so we decided to meet up (we're still good friends till this day). He gave me a new perspective on what the #HBFAM really means and I was stoked since it gave me an outlet to express my interests with like-minded individuals. Growing up in the suburbs, there was a lack of streetwear culture, so I had to find refuge online, much like a lot of the HYPEBEAST Forum community. It has been a cool experience meeting and befriending a handful of the #HBFAM.
What do you think about the state of "community" in streetwear?
The landscape of the streetwear community has changed significantly from when I first got into it. For example, if you were to take a group of a hundred streetwear fans from 10 years ago and line them up, you'd see that they all share a somewhat similar look and aesthetic. If you were to do that now, there would be as many different looks as there are people. With the explosion of new brands, it's become more accessible now than ever to find a brand that you truly relate to and connect with. And I think that is awesome because it allows people to express their individuality that more accurately represents who they are.
That being said, some things never change. I still feel like the community is largely comprised of outcasts, and I don't see that ever changing. The culture has always drawn unique people and that's why I've enjoyed it for so long. I hope that factor remains!
1 of 3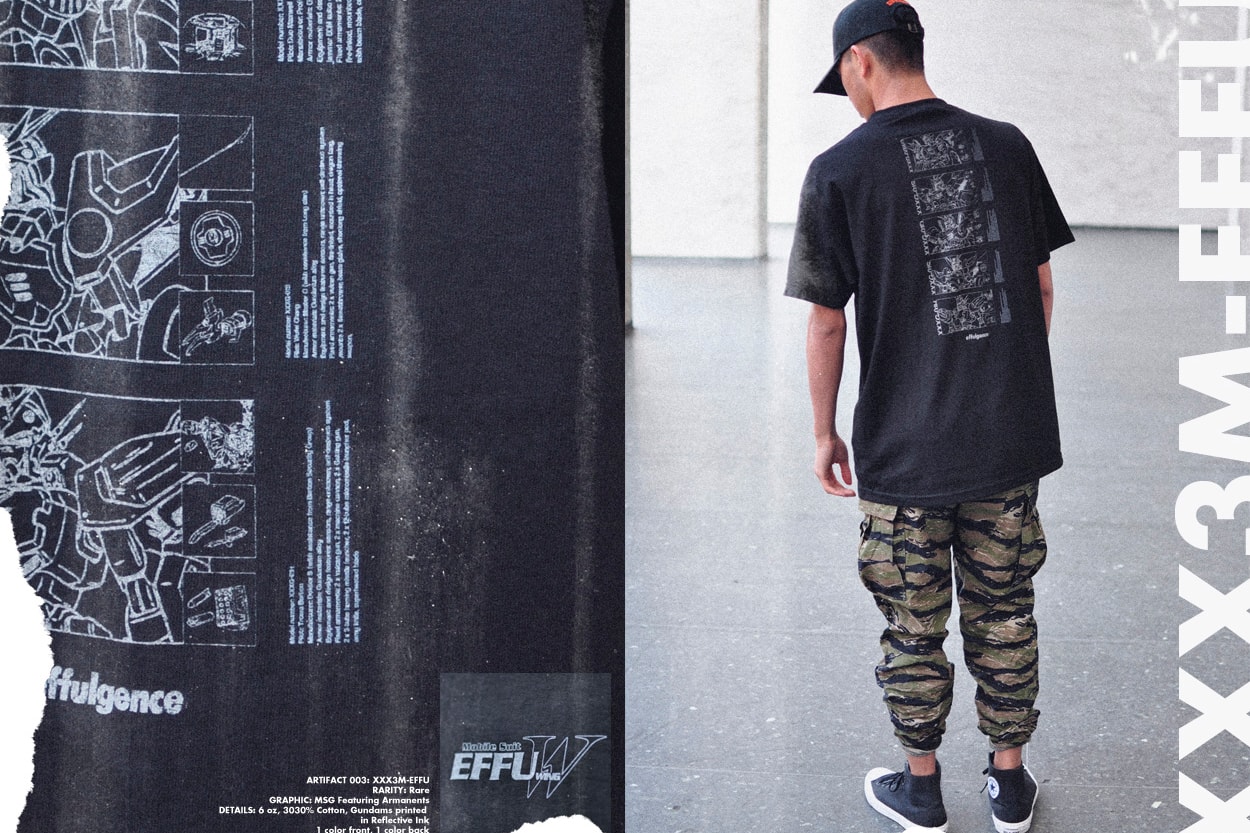 2 of 3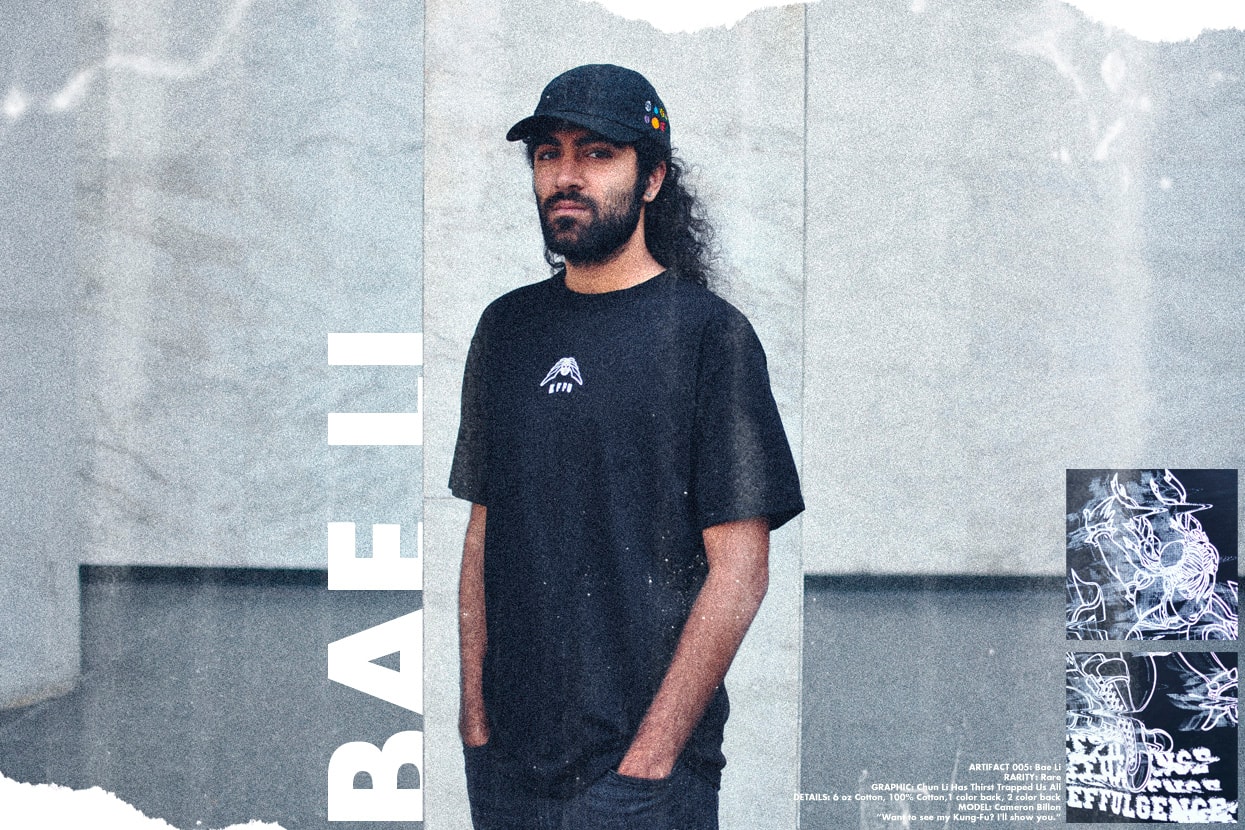 3 of 3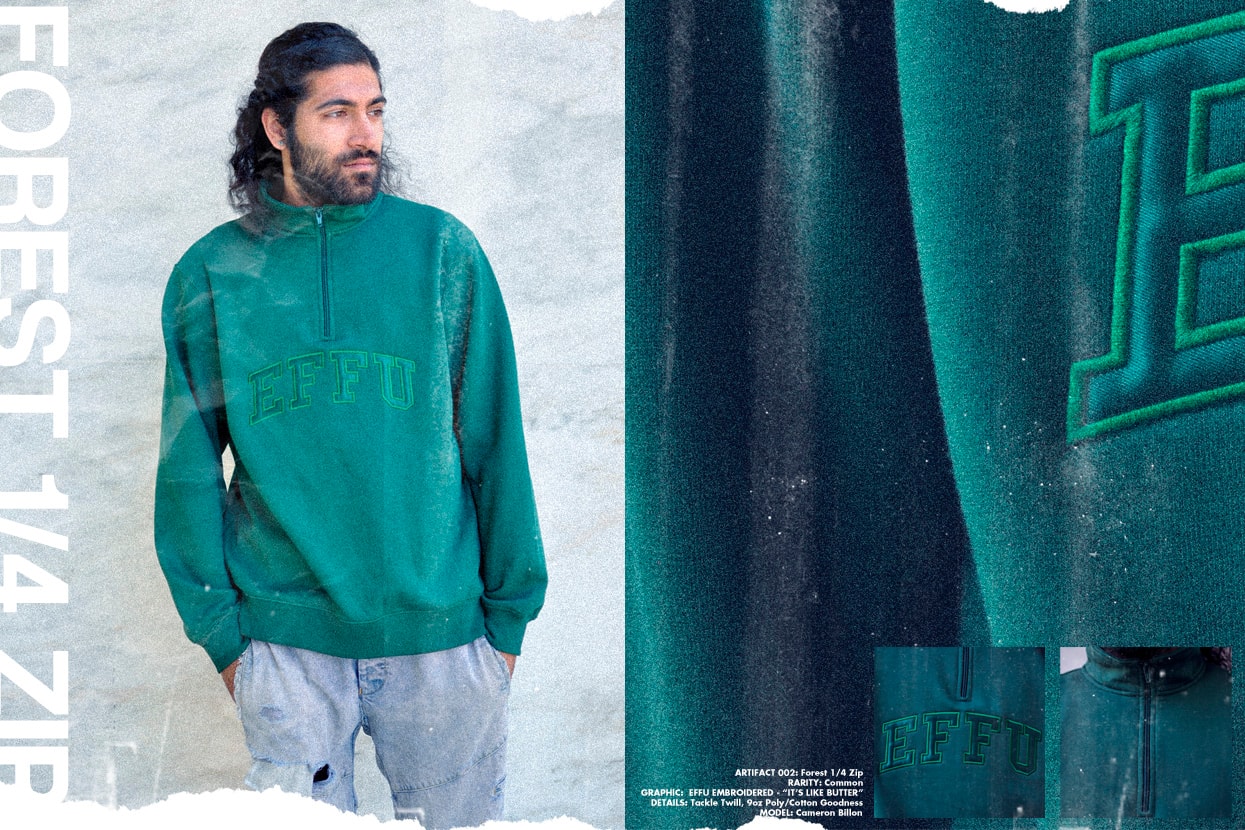 Can you outline how the label was started?
I became really passionate about streetwear when I was in middle school (shout-out to the Sutter., HUF and Nike SB days) and I wanted to pursue an occupation within the industry. I discovered the word 'effulgence' on Merriam-Webster's word of the day around the time when I was researching new words during my tagging phase. I instantly knew I wanted that to be the name of my brand.
effulgence was officially launched in 2009. During my high school and college years, my time was divided between school and the brand, resulting in a lack of focus. Because of that, I endured many failures; whether that be poor collaborations, unsuccessful trade show booths or numerous printing disasters. Needless to say, I amassed experience through the trials and tribulations of trying to make a successful brand.
1 of 3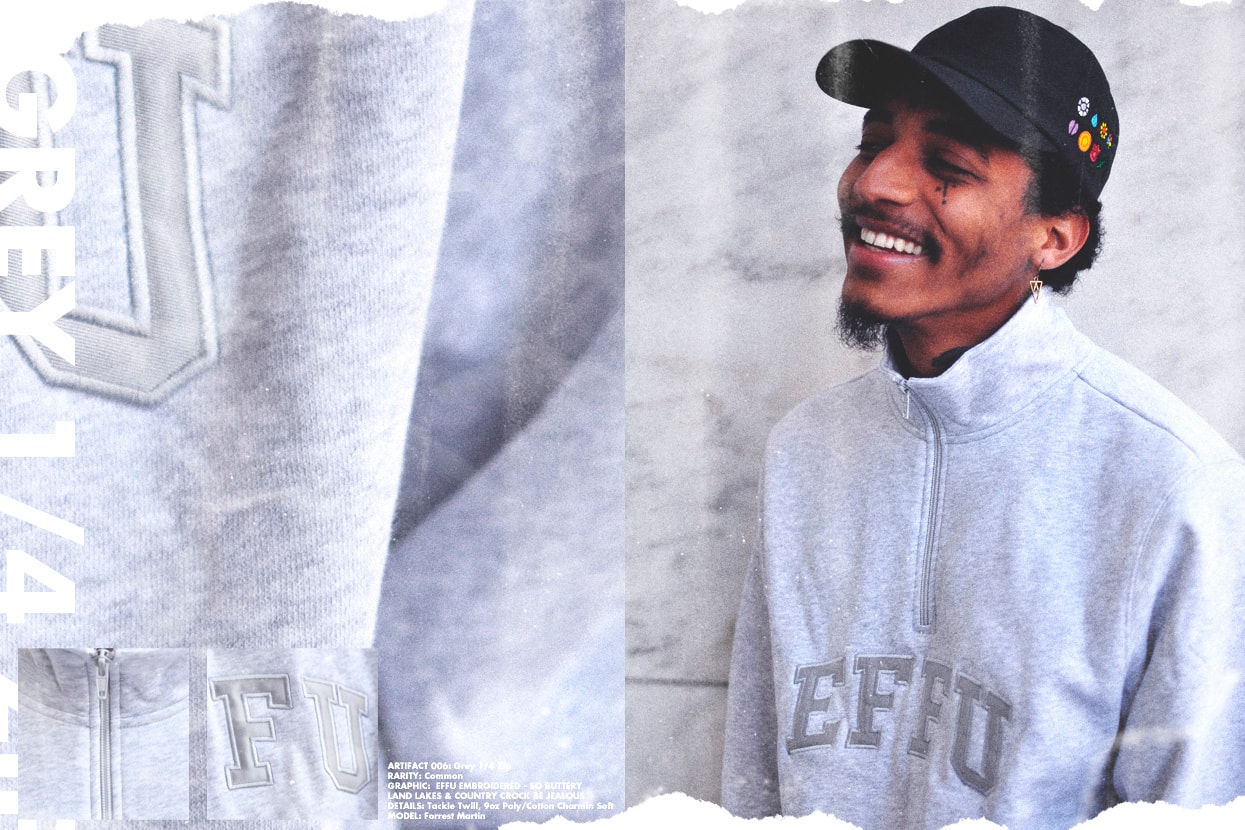 2 of 3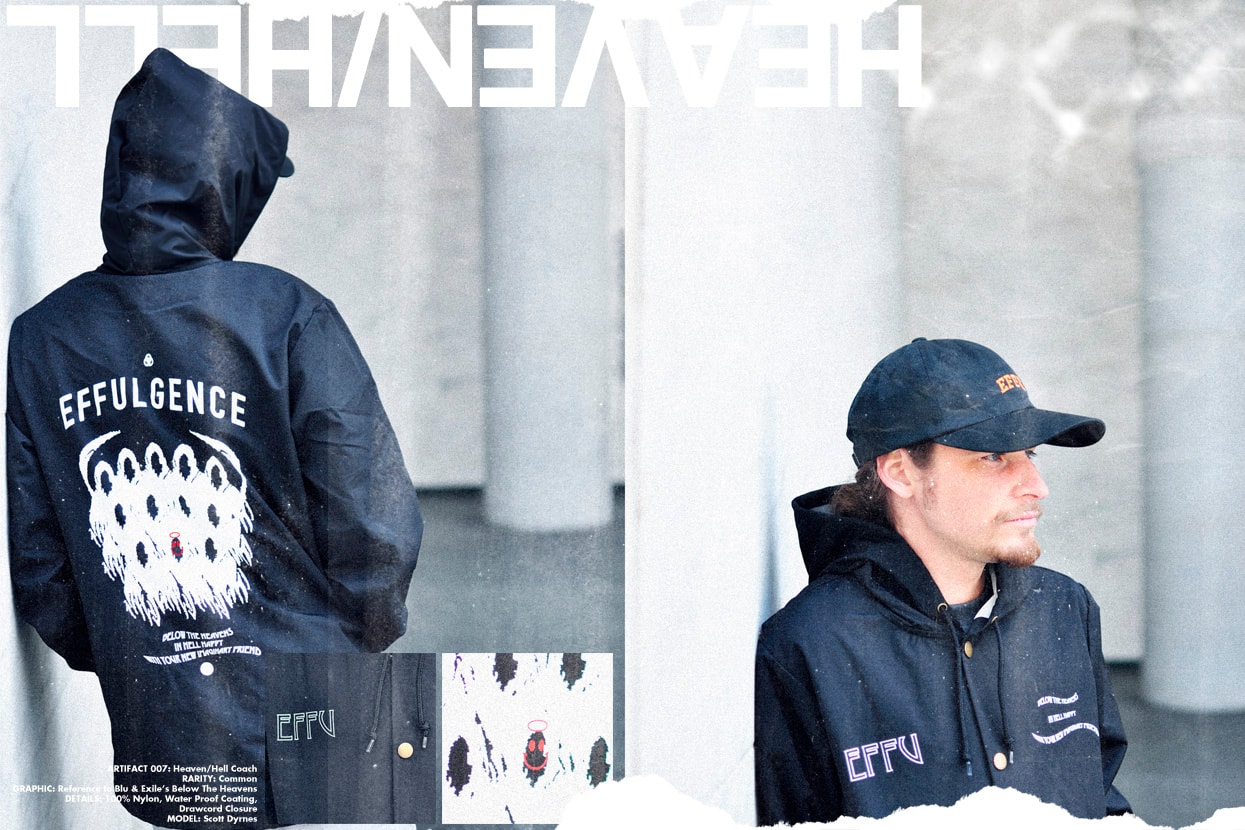 3 of 3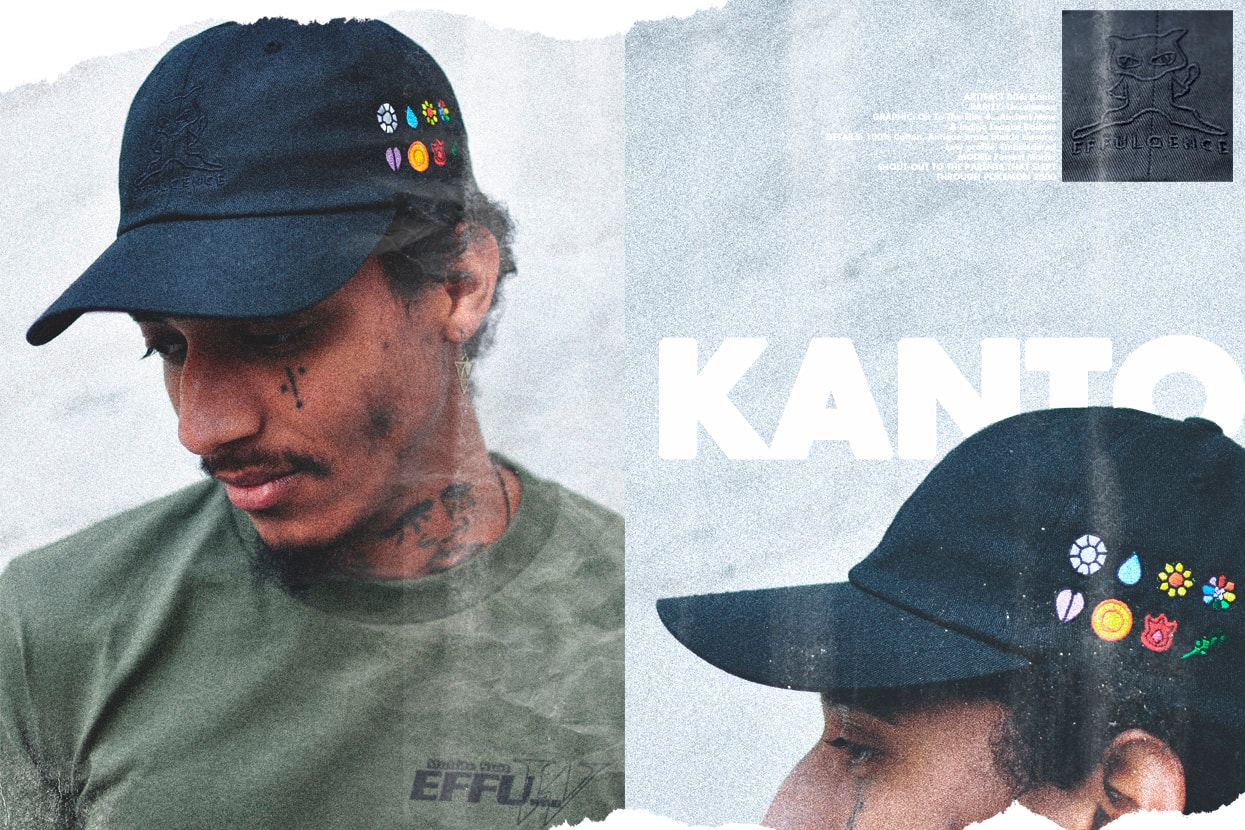 What does effulgence mean?
'effulgence' means radiant, splendor or brilliance, and it's most commonly seen when writers refer to the sun. I twisted the definition to give it a new meaning. To me, effulgence means to constantly strive to reach your state of brilliance. I never want to settle or be complacent—I always want to improve in every aspect of my life. It may seem like a simple message, but society has a funny way of making us forget what we are truly capable of. It wasn't much later when I realized the first four letters of effulgence spell out EFFU. I found it ironic that I could pull such a bold statement from a positive word. Ultimately, my brand is about reaching your effulgence and saying "effu" to the naysayers.
What is the brand known for?
effulgence is known for nostalgic '90s, 2000s references whether it's Blu & Exile's Below The Heavens or Mobile Suit Gundam Wing. People also comment on my attention to detail. I can shoot a lookbook on a white backdrop or package my tees in a standard mailer, but I try to give my supporters more and differentiate myself in this saturated market. For example, I try to be very inventive with my packaging whether it's packaging tees like how you buy fish at the market or having them in tee-sized condom wrappers.
1 of 5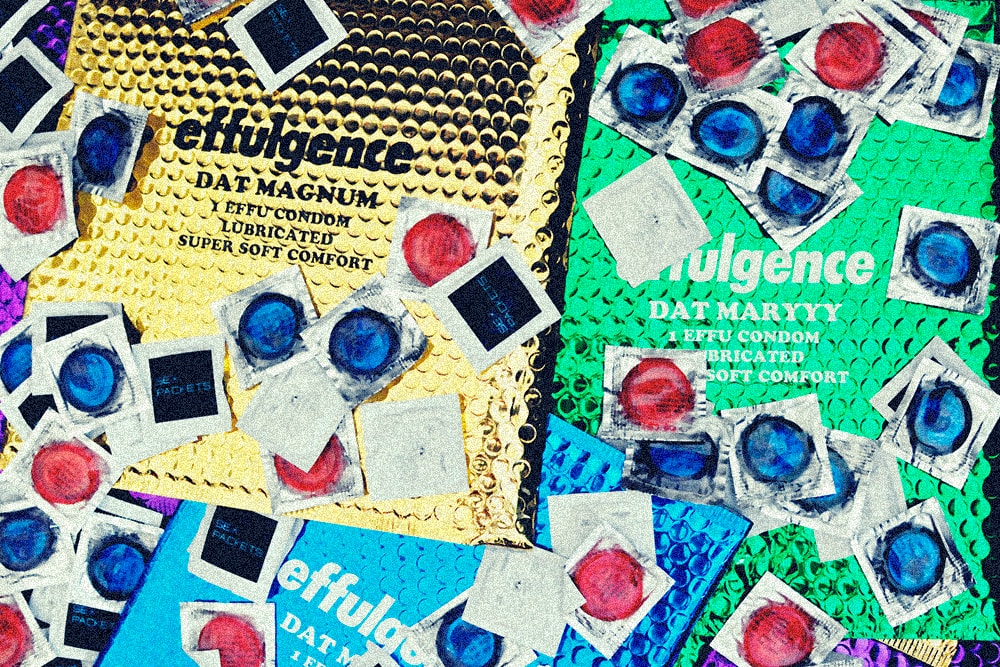 2 of 5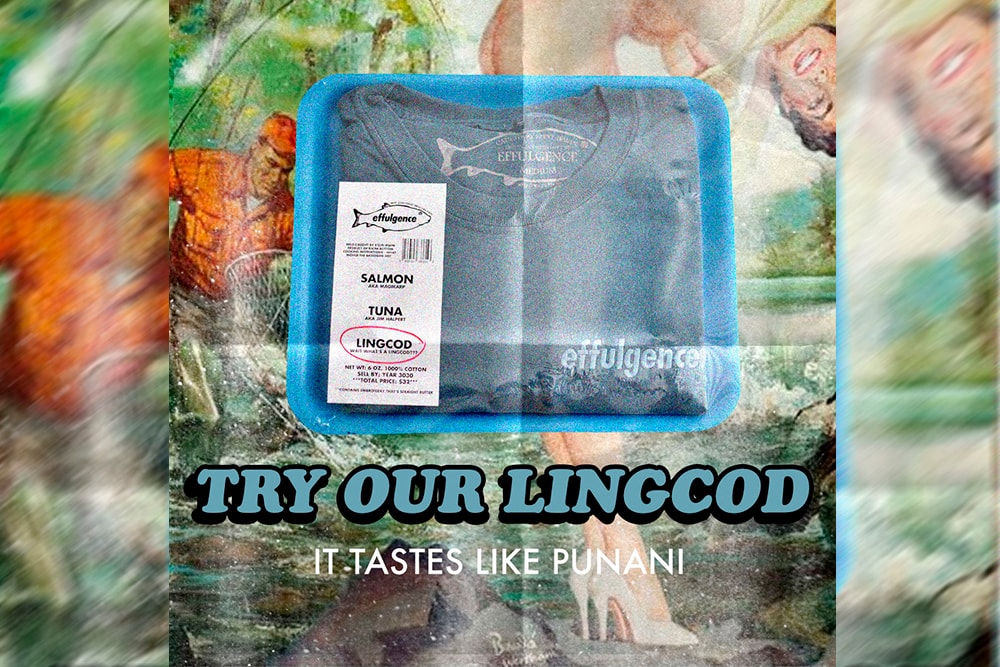 3 of 5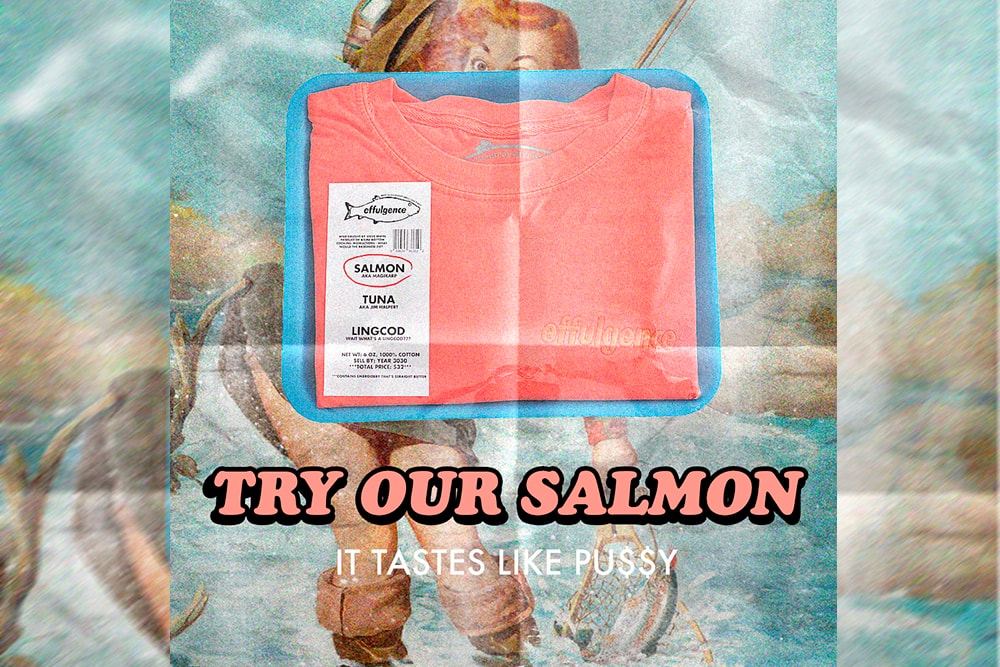 4 of 5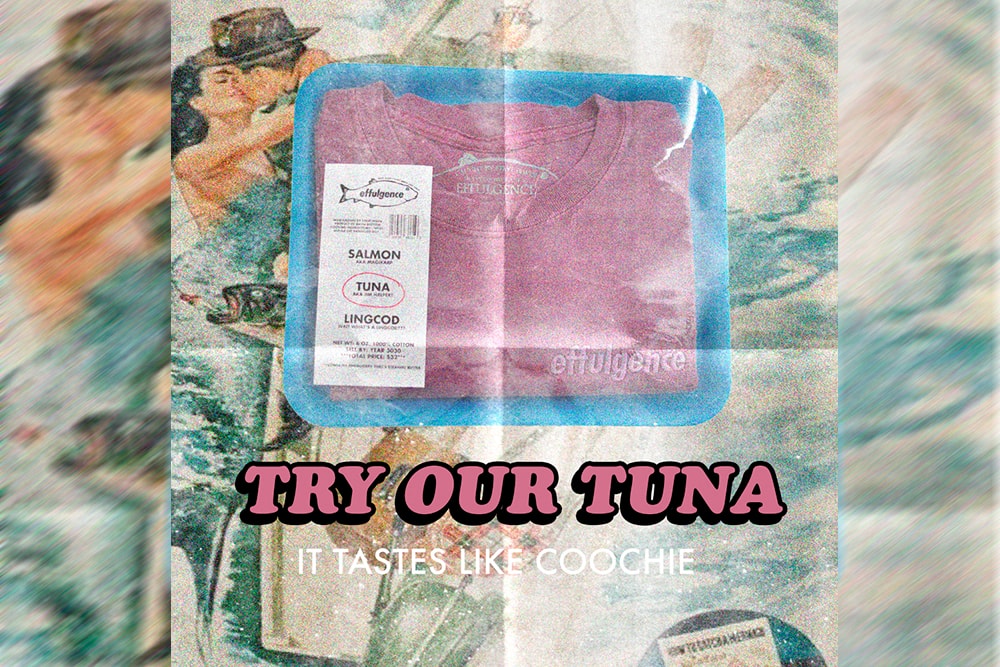 5 of 5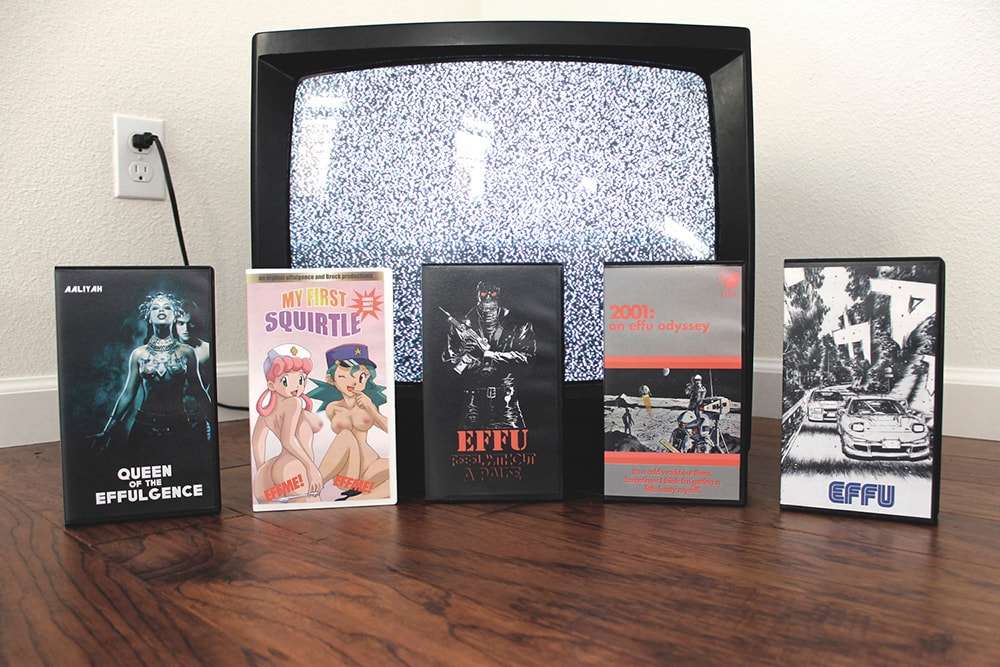 Can you outline your design process? How do you come up with your graphics?
Many times I approach the design process in a very similar manner to how a hip-hop producer approaches sampling. First, I dig for a "sample" — an existing piece of art or media — that is unique or catches my attention. In regards to effulgence, the sample tends to emerge from music, anime or film, but it could honestly come from anywhere. After finding it, I ask myself, "how can I flip this to create something new and my own?" From this point onward, the design process can go in a number of directions, depending on the piece. Different pieces require different things, but if the concept is executed cohesively, then the end result becomes something truly original.
What inspirations do you draw from?
I feel like I touched base on my creative inspirations, but the main inspiration for me is spreading positivity and good vibes. Last month a handful of my supporters and I were able to raise $1,000 USD for an Oakland youth center. We bought art supplies and outdoor equipment so the children can keep creating and playing. As materialistic as the clothing industry can be, it's fulfilling to positively impact change in my community through my brand.
1 of 3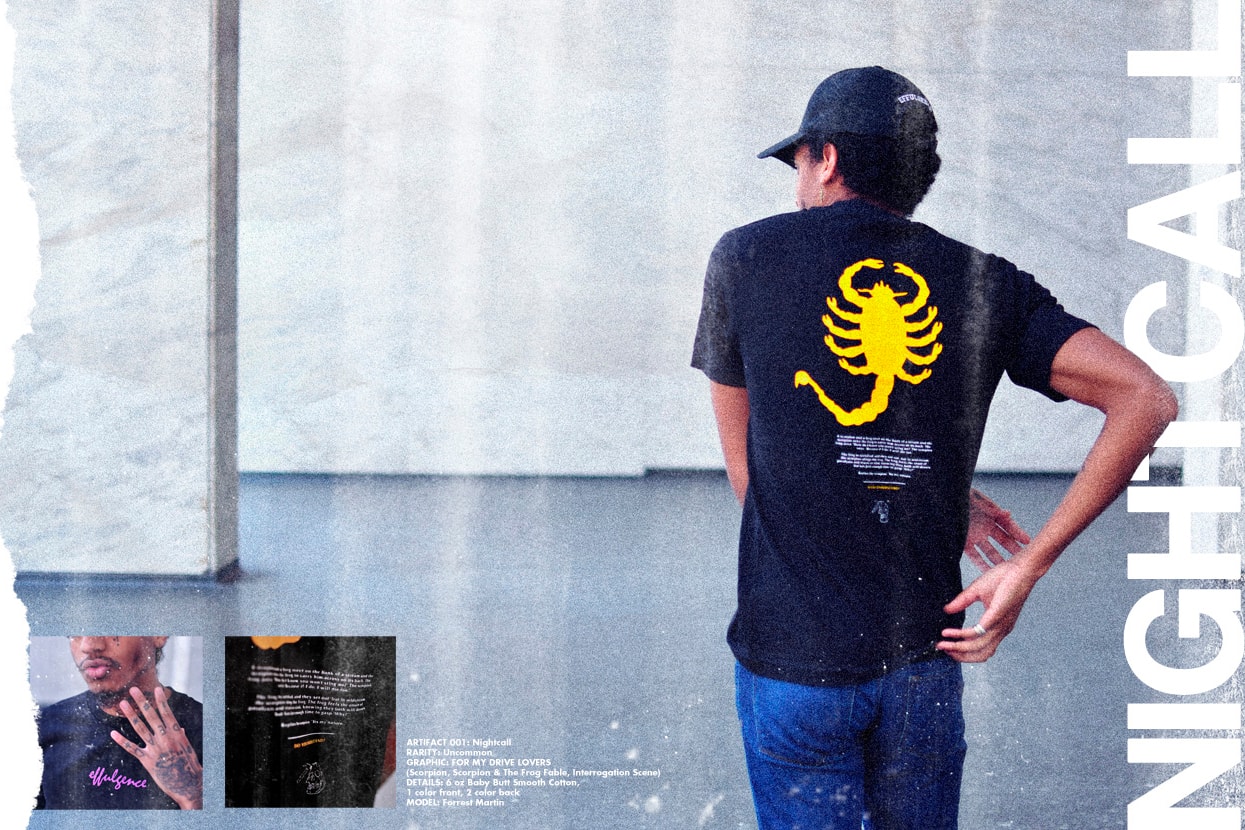 2 of 3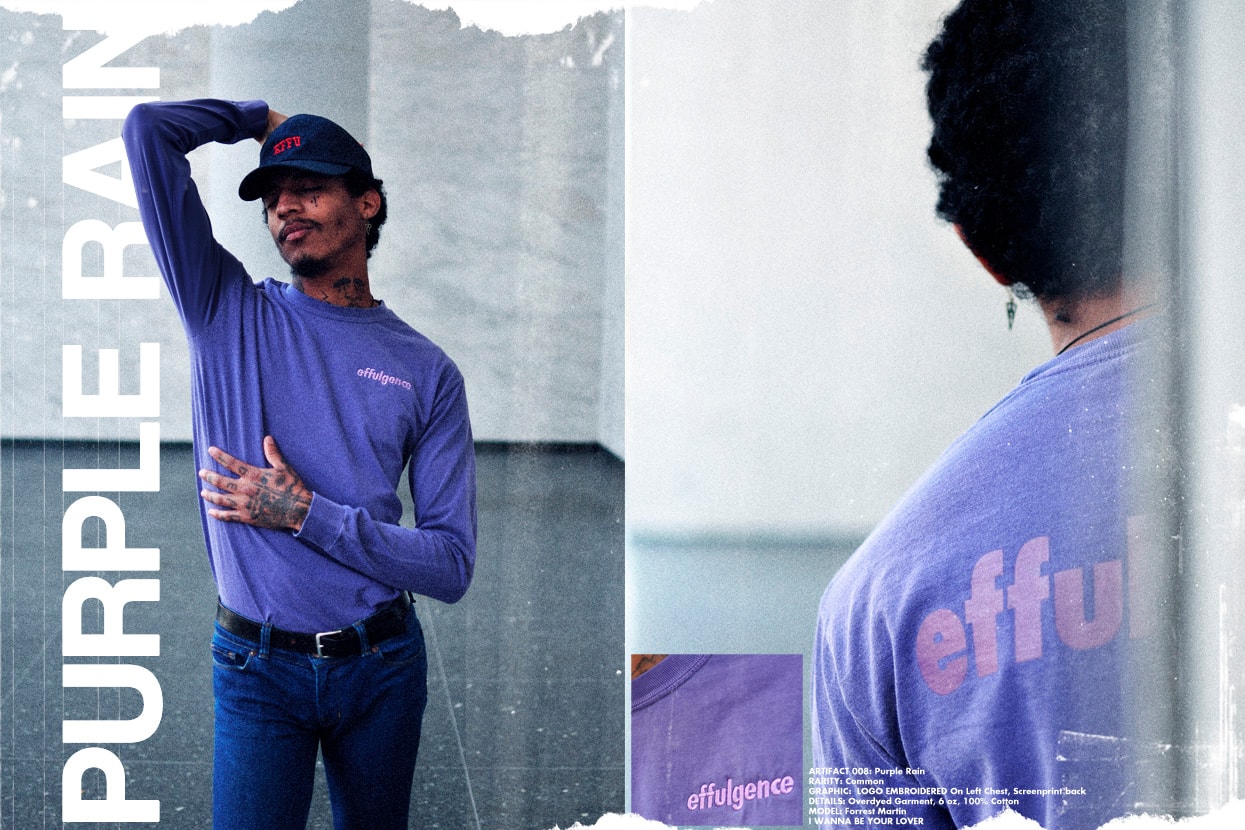 3 of 3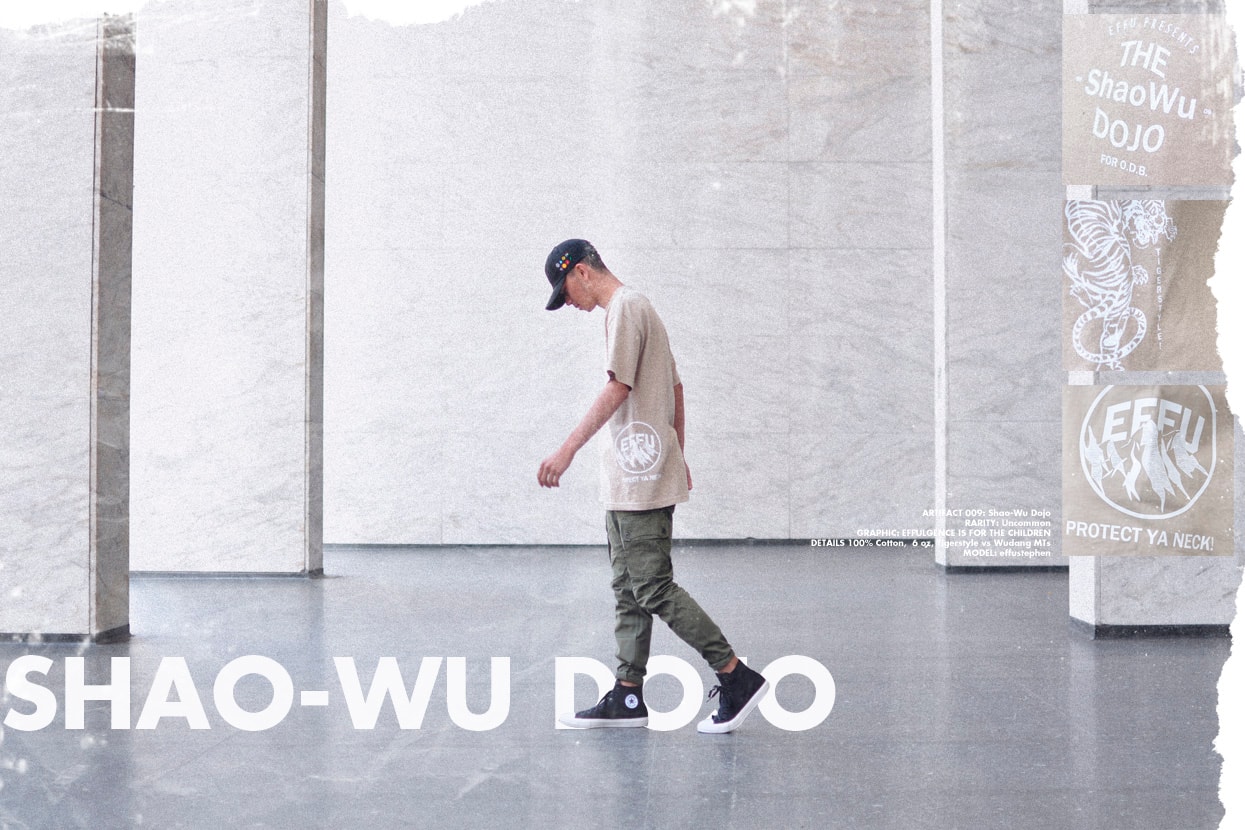 Any notes you can give aspiring labels?
Something I would like to have understood when I first started my label is the concept of art business. Imagine a spectrum; the far left is artistry and the far right is business. Over the years I've noticed brands fail due to leaning too far on either end. For example, some brands seek only to fulfill the artistic desires of the creator's with no interest in pleasing their fanbase, resulting in poor sales. Conversely, other brands solely focus on generating profit, which in turn neglects the artistry. In both scenarios, the brand will fall off. The best advice I can give someone is to try and stay as centered as they can. But hey what do I know; one time for the struggling artists.
What can we expect from the label in the near future?
Aside from the usual seasonal releases, I want to find more ways in connecting with my audience. I want more face to face interactions with the people that support my brand.
You can shop effulgence's current offerings here now and stay tuned for our next installment of HYPEBEAST Forum Brand Feature in the near future.
Follow effulgence here
Instagram: @effulgencesf
Twitter: @effulgencesf