The Skateroom & Andy Warhol Foundation Drop Another Limited Series of Decks
Featuring Warhol's 1971 'Electric Chairs' artwork.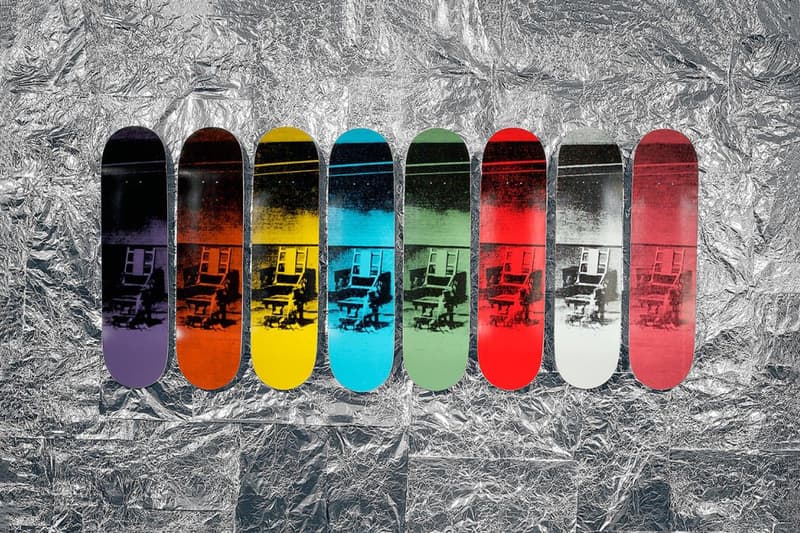 The Skateroom is once again joining forces with the Andy Warhol Foundation for Visual Arts on a limited edition range of skate decks. The duo's new collaboration centers upon the iconic artist's Electric Chairs piece from 1971. The special collection will boast the original screen print in an array of colors. Each board is retailing for approximately $250 USD each or you can purchase a collectors edition with 100 boards that come in a custom-made box for approximately $1,750 USD. All proceeds will be given to charities that "empower youth," said the company.
The Skateroom is currently teaming up with a non-profit organization called Skateistan to build skateparks and offer education Afganistan, South Africa, and Cambodia. Take a look at the boards above and head over to The Skateroom's official website to learn more.
In case you missed it, the brand recently teamed up with Jean-Michel Basquiat's estate on a range of exclusive decks.