McLaren Racing Is First F1 Team to Bring 3D Printing Trackside
Changing the Formula 1 game forever.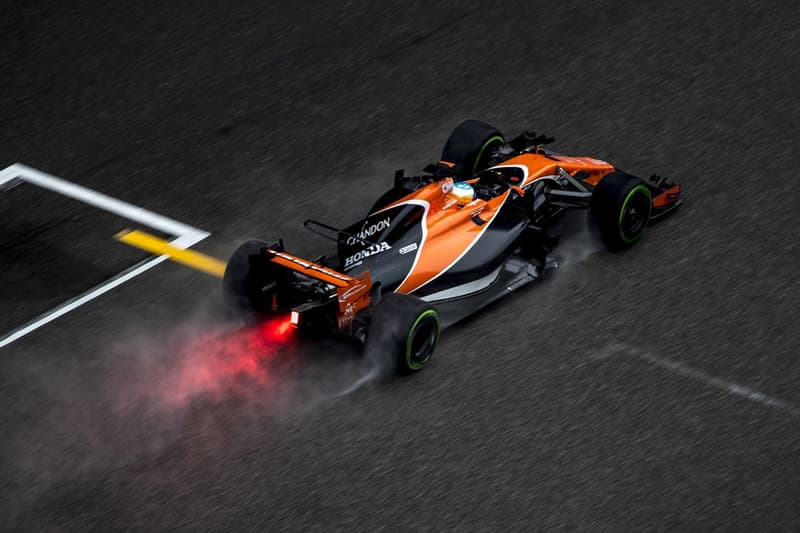 McLaren Honda has announced that it will be bringing 3D printers trackside in collaboration with Stratasys who currently produces components on its race car. The Stratasys uPrint SE Plus printer will allow McLaren Racing to create and tune on demand components designed to improve performance and decrease weight including a hydraulic line bracket, flexible radio harness location boot, carbon fiber composite brake cooling ducts, and rear wing flap on both testing and race days.
Neil Oatley, design and development director at McLaren Racing says, "We are consistently modifying and improving our Formula 1 car designs, so the ability to test new designs quickly is critical to making the car lighter and more importantly increasing the number of tangible iterations in improved car performance." Andy Middleton, president of Stratasys echoed the sentiment saying, "Formula 1 is one of the world's best proving grounds for our additive manufacturing solutions. As the official supplier of 3D printing solutions to the McLaren Honda F1 team, we are working closely together to solve their engineering challenges in the workshop, in the wind tunnel, and on the track."
In a sport that is decided by seconds if not less, any edge is imperative for victory and with McLaren taking the initiative to bring the ability to better its cars and racing technology to the track, they have already changed the game of F1. Learn more about the McLaren Racing team.