DJ Khaled Set to Make Cameo in 'Spider-Man: Homecoming'
His first time on the big screen.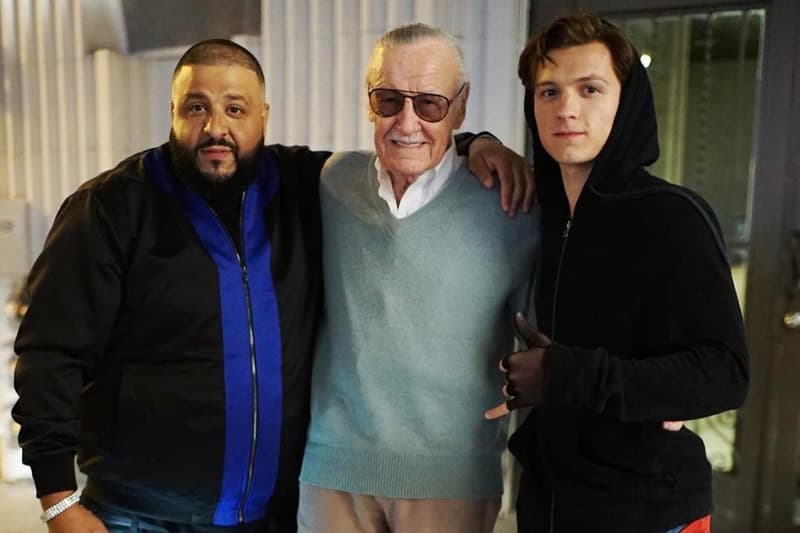 DJ Khaled is everywhere, and he just proved that again by filming a cameo in the forthcoming Spider-Man: Homecoming film. Khaled announced the cameo — where else — on his Snapchat, and a picture has surfaced of him with Stan Lee and Tom Holland.
This will mark the first time that DJ Khaled has appeared on the big screen, but we'll just have to wait and see whether he has a speaking role or not. The upcoming Spider-Man film is slated to hit theaters on July 7.
Khaled also just dropped his latest hit, "I'm The One," featuring Justin Bieber, Chance the Rapper, Lil Wayne and Quavo.
.@djkhaled, @TheRealStanLee, and @TomHolland1996 filmed an MCU-related scene together yesterday! pic.twitter.com/fOqXA0zsYi

— MCU News & Tweets (@MCU_Tweets) April 27, 2017