Apple's New Dubai Store Features Moving 'Solar Wings' Storefront to Battle the Desert Heat
The installation also gives spectacular views of the marina at night.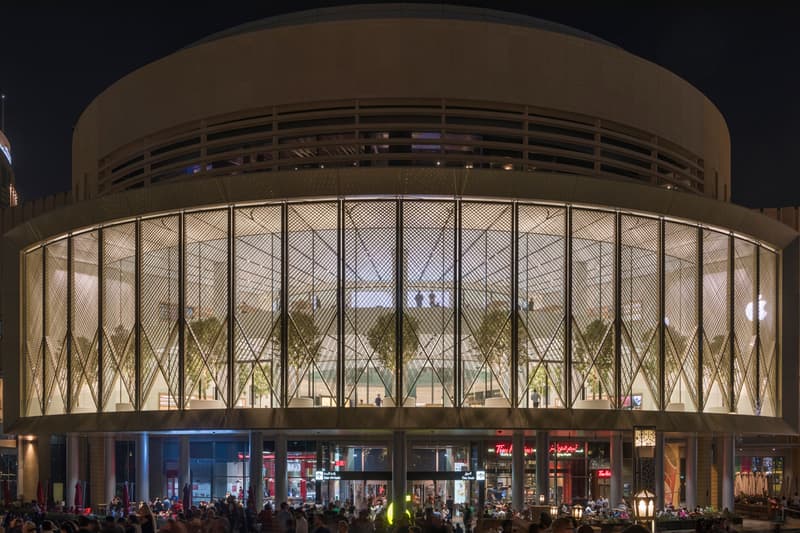 1 of 4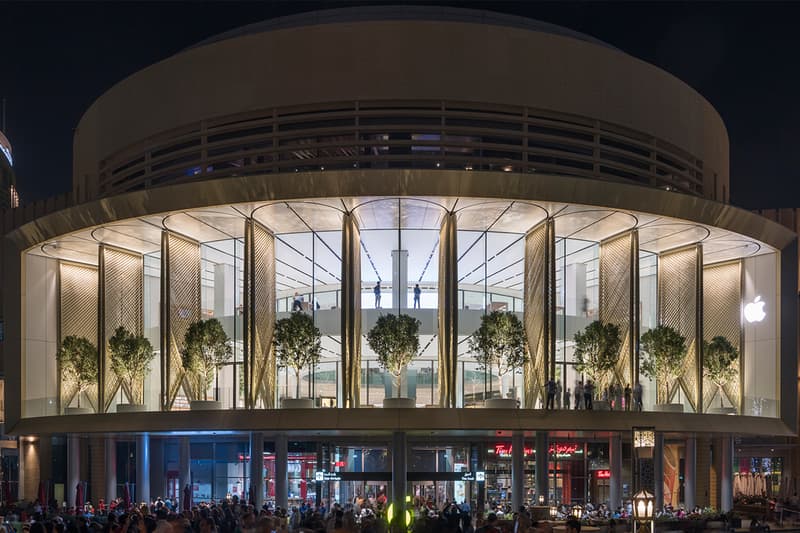 2 of 4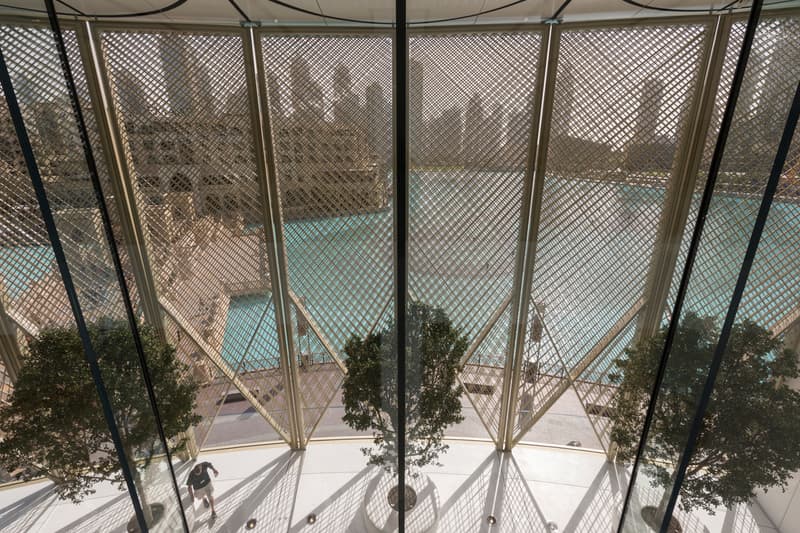 3 of 4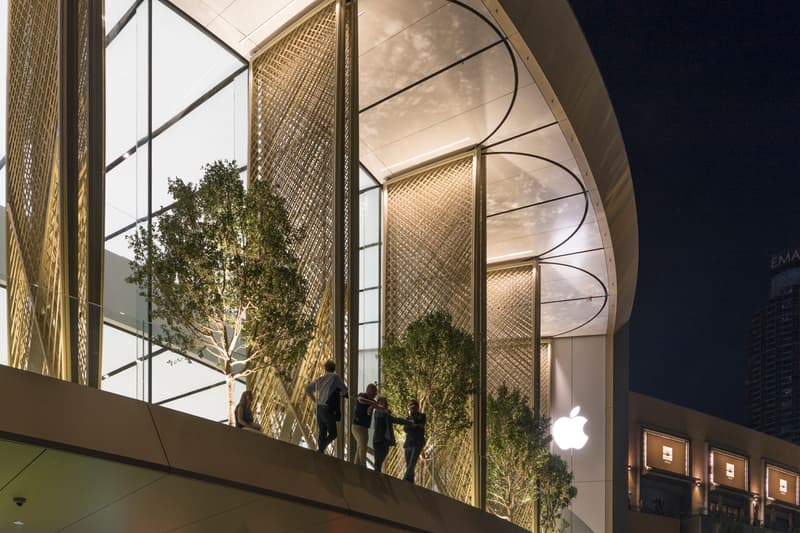 4 of 4
Apple's new store in The Dubai Mall features one of the biggest kinetic art installations in the world. Situated around the 186-foot curved storefront, the installation of eighteen moving panels keeps the outdoor terrace cool from the Dubai heat during the day before opening up in the evening to give a view of the marina. The terrace features nine trees, which rotate to make sure they receive the perfect amount of sunlight, and seating for visitors to take a break from the mall that receives 80 million visitors a year. Take a look at the 'solar wings' from Apple's Dubai store, designed by architects Foster + Partners, in action on Apple's site.
As well as their new Dubai store, Apple are also working on the iPhone 8. Read about the rumors suggesting it might have wireless charging.