Throwing Hands on Screen: 5 Stunt Coordinators Elevating the Quality of Fight Sequences
Meet the guys that teach your favorite characters how to square up.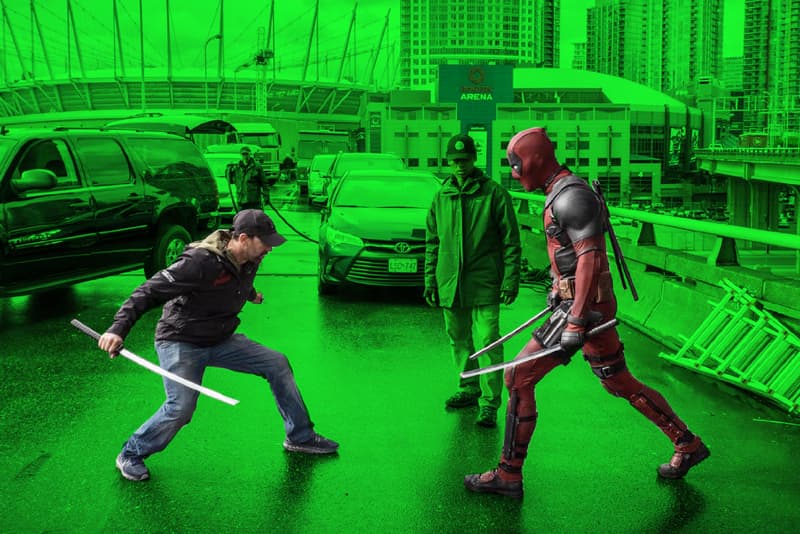 From the aggressive martial arts displayed in The Raid: Redemption, the whimsical elegance of Crouching Tiger, Hidden Dragon, to the realistic grittiness of Oldboy – these films have been able to serve as great milestones for the genre of action films. As displayed by recent box-office letdowns, it is not A-list celebrities that make a film successful, and for action films, it is the stunt team and action coordinators behind the camera that bring magic to the production. When coordinating stunts and designing the movement for characters, much consideration is put into small details such as the items in a scene that get used as weapons. The background and mentality of the characters really comes into play during fight scenes, especially as instinctual movements that are reactions to an advancing opponent.
The production of fight sequences can often be held back by budget limitations or the capabilities of the acting talent — resulting in fight scenes that rely on quickly cut, high-intensity movements. This style of action filming does its job; simplifying the filming process and minimizes the risk for not only the actors, but also the stunt team. Unfortunately this can become underwhelming for the viewers, and they can lose focus in-between flurries of punches and acrobatic take-downs. Using a few examples from recent film and television, we take a brief look at fight choreographers that don't solely rely on editing techniques when crafting an elegant fight scene. These guys each have a long history as stunt men whose paths have crossed many times on various film projects.
Philip J. Silvera – Stunt Coordinator (Daredevil, Batman Arkham Origins, Deadpool, The Punisher)
A New York native with a competitive background in Chinese martial arts, Silvera grew up watching his own dad fight in the boxing ring. Known for coordinating stunt sequences for Liam Neeson films, Batman video games, Iron Man 3 and Deadpool, he has spent more than a decade crafting action sequences for the entertainment industry. Growing up alongside comic books and kung fu flicks had a large impact on Silvera, who was able to utilize his martial arts ethos to acquire work on the production of Netflix's Daredevil – a character whose backstory shares parallels with his own life. Through his work, he has been able to elevate the fights in films, proving that violence need not be the only way to entertain. Look forward to more of Silvera's work in the upcoming films, Deadpool 2, Pacific Rim: Uprising and The Punisher.
Stephen Fung – Action Director (Into the Badlands)
Hong Kong native Stephen Fung is a multifaceted creative that has become a household name in China's film industry since his acting debut in 1990. He has worked with legendary action directors like Yuen Wo Ping (Drunken Master, Kill Bill), directed films for Jackie Chan, and most recently served as an executive producer and action director for AMC's Into the Badlands. Alongside Daniel Wu, and martial artist Master Dee Dee Ku, the show has been able to bring Hong Kong's traditional style of action to the small screen. A style that uses wide-shot camera work, and timely scene cuts that boast amazing choreography reminiscent of Crouching Tiger, Hidden Dragon. These scenes are often freestyled directly before filming, which keeps the movements fresh and allows the scenes to feel organic rather than rigid and memorized. With the second season of Into the Badlands just recently premiered, fans of Fung's work have some quality fight scenes to catch up on.
Brett Chan – Stunt Coordinator (Marco Polo, Iron Fist)
Hailing from Vancouver with over 20 years in the film industry, Brett Chan has coordinated stunts and fights for Iron Fist and Marco Polo. He is well-trained in multiple martial art disciplines including Shotokan karate, Muay Thai, Krav Maga, kung fu, Kali, Taekwondo, kickboxing and weaponry from multiple cultural backgrounds. Studying kinesiology in college, his knowledge of human kinetics gives him an immense understanding of the potential and limits of the human body. With the second seasons for both aforementioned Netflix shows already premiered, we can surely expect great things to come from Chan in the future.
John Koyama – Stunt Coordinator (Preacher, Furious 7)
Similar to most of the guys on this list, John Koyama started out as just a stuntman before advancing to coordinating stunts and action sequences. Starting out his martial arts training at the young age of 9, Koyama learned boxing, kickboxing, kung fu and Kali techniques under legendary Filipino martial artist, Dan Inosanto. His training has led him to coordinate stunts on The Book of Eli, the Twilight saga, Furious 7, and most recently, Seth Rogen's comic book adaptation of Preacher. Sure the filming style for Preacher uses some quick cuts, but Koyama is able to design these sequences with a bit of humor, perfectly matching the tone of the series itself. Whether Joseph Gilgun is fighting off vampire hunters mid-plane ride, or Dominic Cooper is battling a respawning assassin; the action scenes in Preacher are unrivaled by other action comedies — be on the lookout for the second season, set to return in June.
Jonathan Eusebio – Fight Coordinator (John Wick, Power Rangers, The Fate of the Furious, The Avengers)
Jonathan Eusebio has worked as a stunt coordinator, fight choreographer and martial arts advisor on Iron Man 2, The Avengers, The Wolverine, Doctor Strange, Power Rangers, and the cult classic series John Wick. Also a student of Dan Inosanto, Eusebio is trained in disciplines such as weaponry, Brazillian jiu-jitsu, boxing, judo and Filipino martial arts similar to Kali. Greatly influenced by Jackie Chan and Sammo Hung, his knowledge of martial arts reminds him not to lose sight of reality when crafting these fictional sequences for films. You can anticipate his latest work in the upcoming movie, Fate of the Furious.