Travis Scott's Mom Gives Him a Vocabulary Lesson on Twitter
La Flame can't hide from his mama.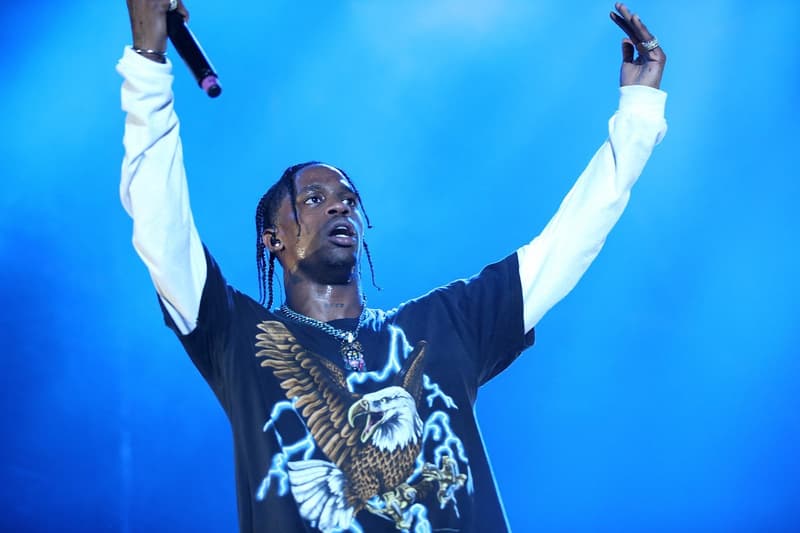 Even hip-hop artist Travis Scott can't escape the wrath of his mother. The Birds in the Trap artist recently got called out by his mama for misspelling words on social media. It all started when Scott tweeted a photo of his hand tattoo with the caption, "I was once asked my fav place in America to find peace. Portland is the answer. Took a trip and found happynes." Even getting roasted by his fans, the G.O.O.D. Music rapper replied with, "Y'all know the English vocabulary does not exist here." Scott's mother even noticed the "mistake" texting the rapper, "It's spelled happiness u know we raised you better than that." His response? He posted the cover of the 2006 film The Pursuit of Happyness, which stylizes the word to fit Scott's liking. "But Mama," he captioned the cover. Check out the full interaction below.
Travis Scott recently confirmed the rumors that he will be collaborating with Quavo on an upcoming project due out in December of this year. Also make sure to check out his latest short film, Birds in the Trap.
I was once asked my fav place in America to find peace. Portland is the answer. Took a trip and found happynes pic.twitter.com/aYnBwH7D5v

— TRAVIS SCOTT (@trvisXX) March 17, 2017
— TRAVIS SCOTT (@trvisXX) March 17, 2017
Hahaha pic.twitter.com/jgOMTIqfLH

— TRAVIS SCOTT (@trvisXX) March 17, 2017
Y'all know the English vocabulary does not exist here !!

— TRAVIS SCOTT (@trvisXX) March 17, 2017
@trvisXX if you say happiness is spelled happyness. then it's happyness

— ㅤㅤ (@MajorManiak) March 17, 2017
BUT MAMA pic.twitter.com/AkOCvfi0gX

— TRAVIS SCOTT (@trvisXX) March 17, 2017
Photographer

PHILLIP FARAONE/GETTY IMAGES