Looking Back at THE PARK · ING GINZA's Most Memorable Moments
A glimpse of what you may have missed.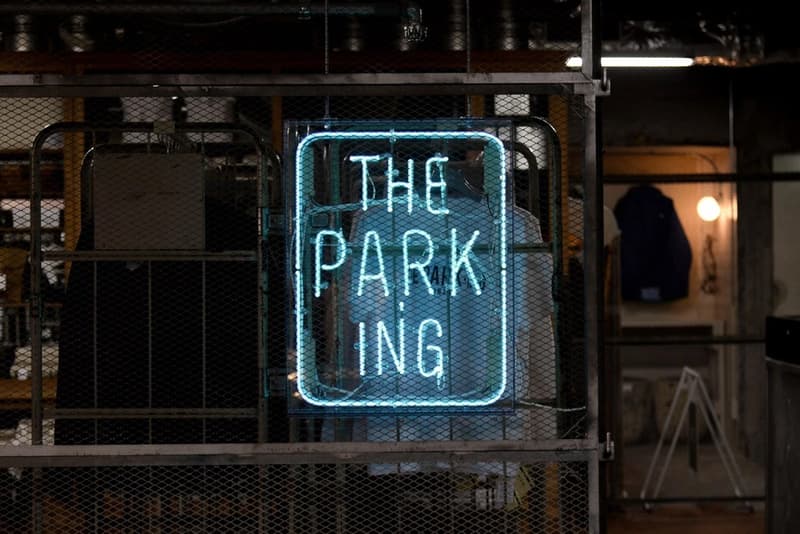 Hiroshi Fujiwara's influence across streetwear culture in Japan is pretty much unmatched by any other brand, let alone a single person. His uncanny ability to align his own vision with new concepts year after year has proven to be inspirational across all fronts even after being in the game since the late '80s. Simply put, Mr. Fujiwara is a game-changer. Starting with his first label GOODENOUGH and followed by the launch of fragment design, the 52-year-old has helped show streetwear in a new light, even collaborating with luxurious fashion houses like Louis Vuitton and major corporations such as Starbucks, Disney and Nike along the way. He's also managed to dabble in foods and confectionery, perhaps best illustrated by the temporary "CHICKEN KITCHEN" pop-up in Nakameguro in 2015.
His experimental approach translated into the world of retail as well, which combined with his own expertise in branding, was unsurprisingly a hit. Aside from some of his temporary pop-up outlets the since-closed the POOL aoyama was his first go around at conveying his vision through a concept space. It immediately made an impact in Tokyo's retail landscape for both its unique location and various thematic installations throughout its existence that were bolstered by limited edition goods every season. To many streetwear fans' disappointment the store shut its doors in the Spring of 2016, begging the question what Hiroshi Fujiwara had in-store for his next project. It wasn't long before he opened the doors to his next concept space THE PARK · ING GINZA in the basement of the Sony Building. Much like his first retail venture, the second space was built upon its previous form, which saw the park floor of the historic landmark get converted into a spacious retail outlet that housed an ever-changing number of temporary pop-ups alongside some permanent fixtures. The likes of Nike, DENIM BY VANQUISH&FRAGMENT, C.E, POGGY's BOX, UNDERCOVER, Medicom Toy, WTAPS and OFF-WHITE have all occupied certain sections of THE PARK · ING GINZA at one time or another.
What may surprise some of our readers is that THE PARK · ING GINZA's time is nearing its end, despite just recently ushering in the new theme of "SPRING HAS COME." In preparation for Tokyo's 2020 Olympics the Sony Building is being demolished at the end of March to make way for an open park space, where it will host various music and sporting events starting in 2018 all the way up until the Olympics. A new construction site is set to begin in the fall of 2020 following the conclusion of the sporting games. To commemorate the short-lived, yet impactful existence of Hiroshi Fujiwara's second concept store we have compiled a list of memorable collaborations, events and installations from THE PARK · ING GINZA throughout its tenure.
AK457 Pop-Up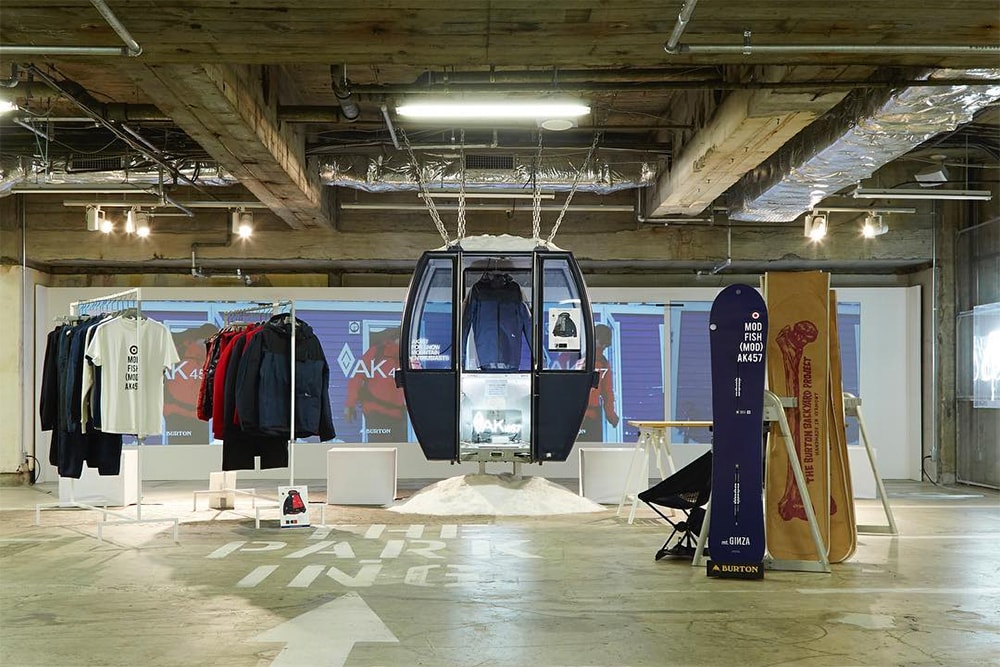 Given his previous history working with Burton it was no surprise that THE PARK · ING GINZA hosted a Burton AK457 pop-up during the winter time. While the range of snowboards, technical apparel and various lifestyle items was impressive in itself, the manner in which it was presented, using a hanging cable car placed atop of an artificial pile of snow, is what really made this particular one stand out. Fittingly many of the items featured "Mt. Ginza" branding as well.
AMKK "PUNK TANK GARDEN" Items
1 of 7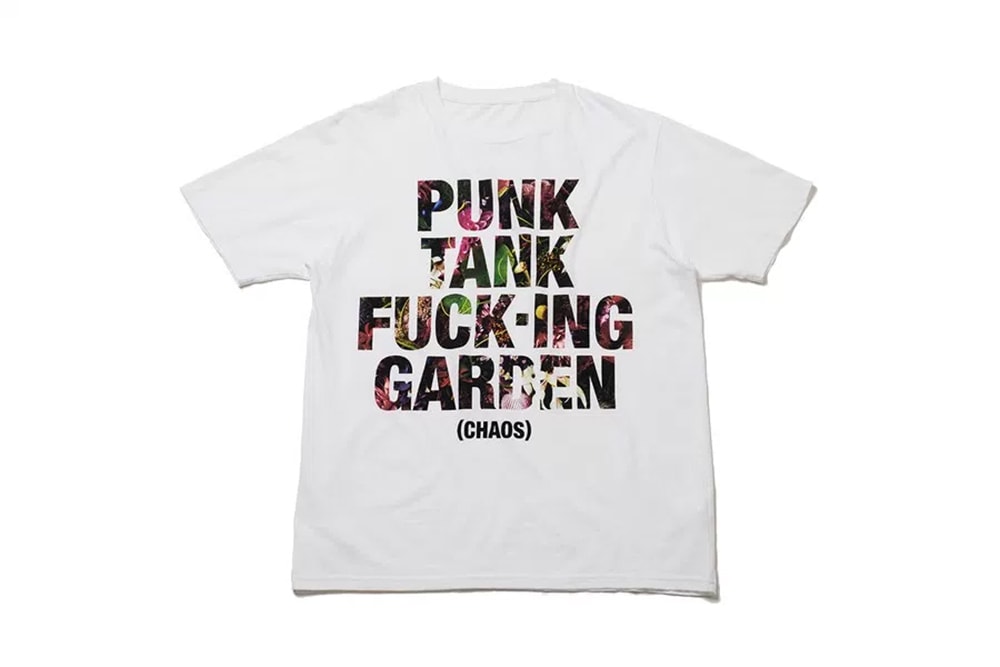 2 of 7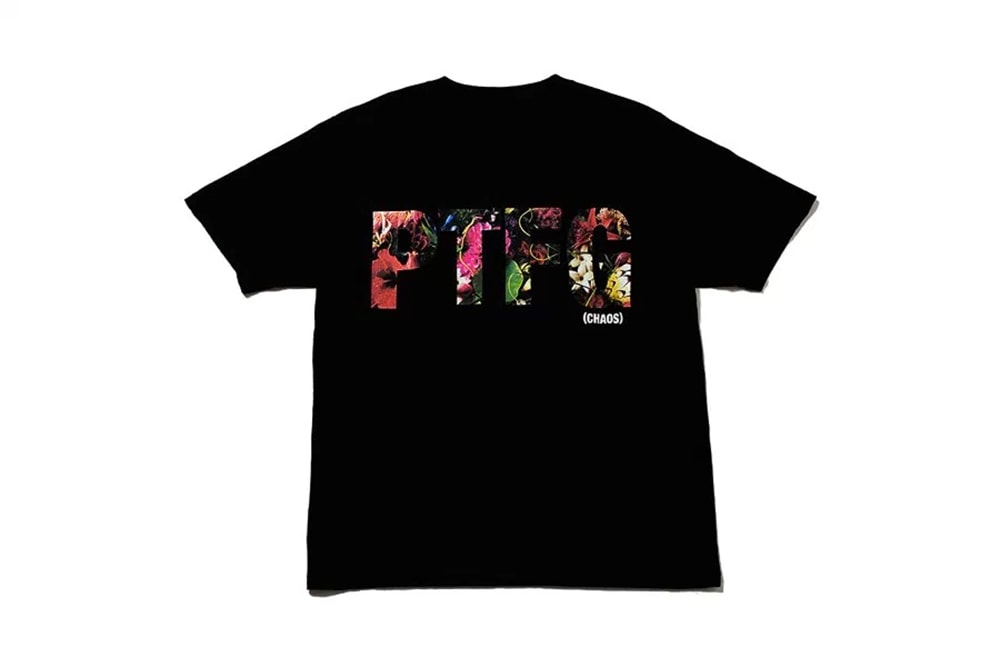 3 of 7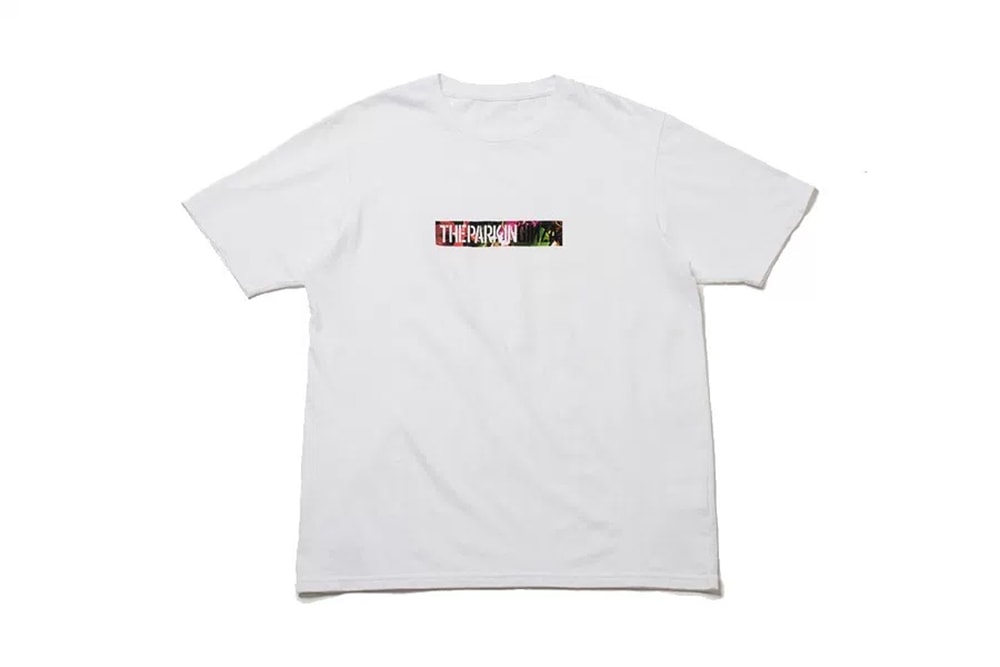 4 of 7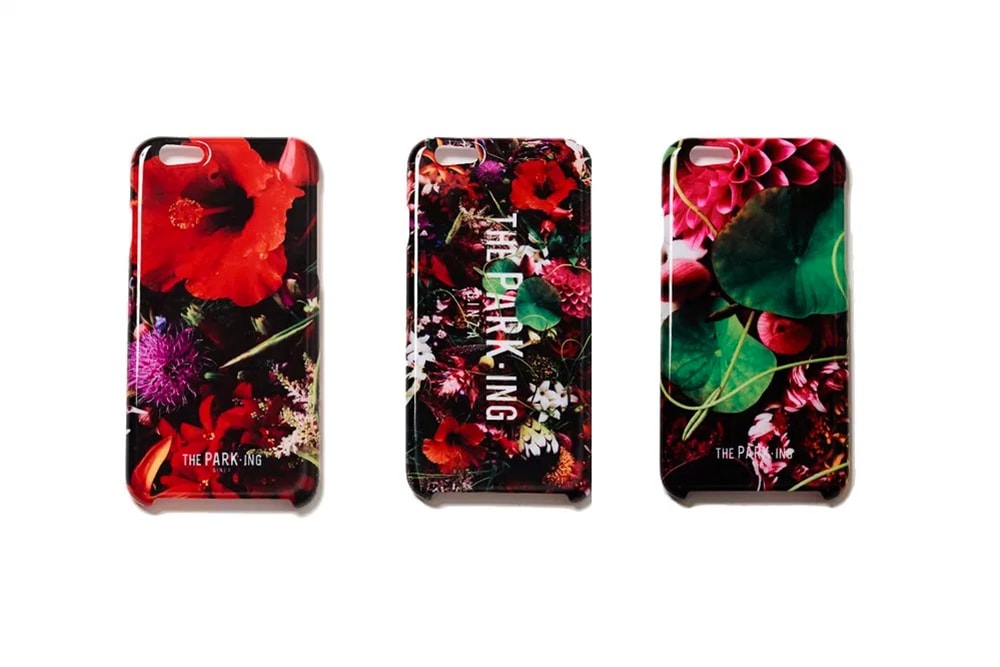 5 of 7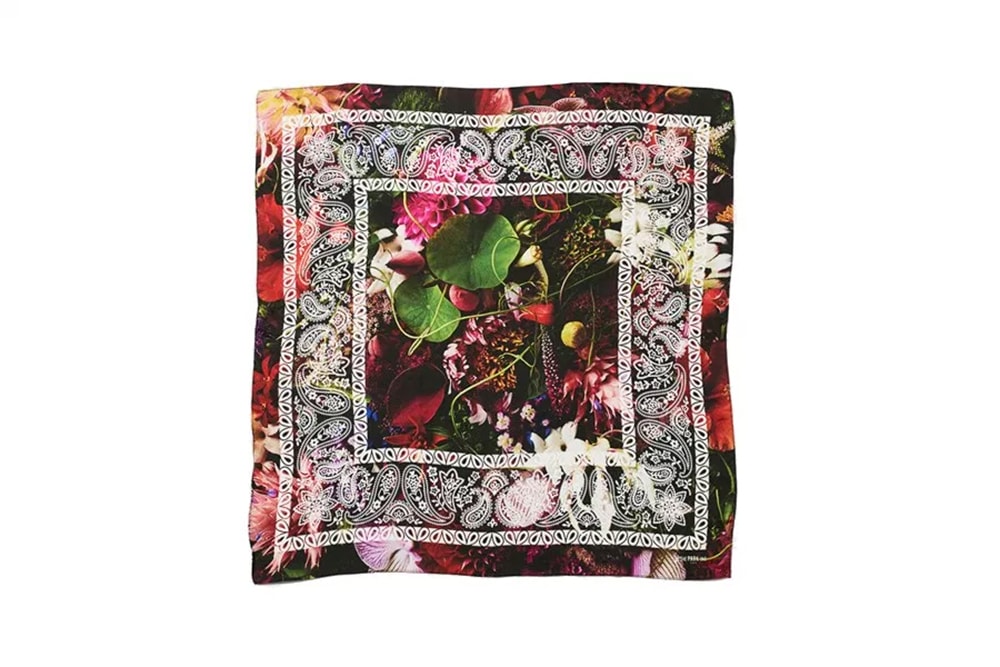 6 of 7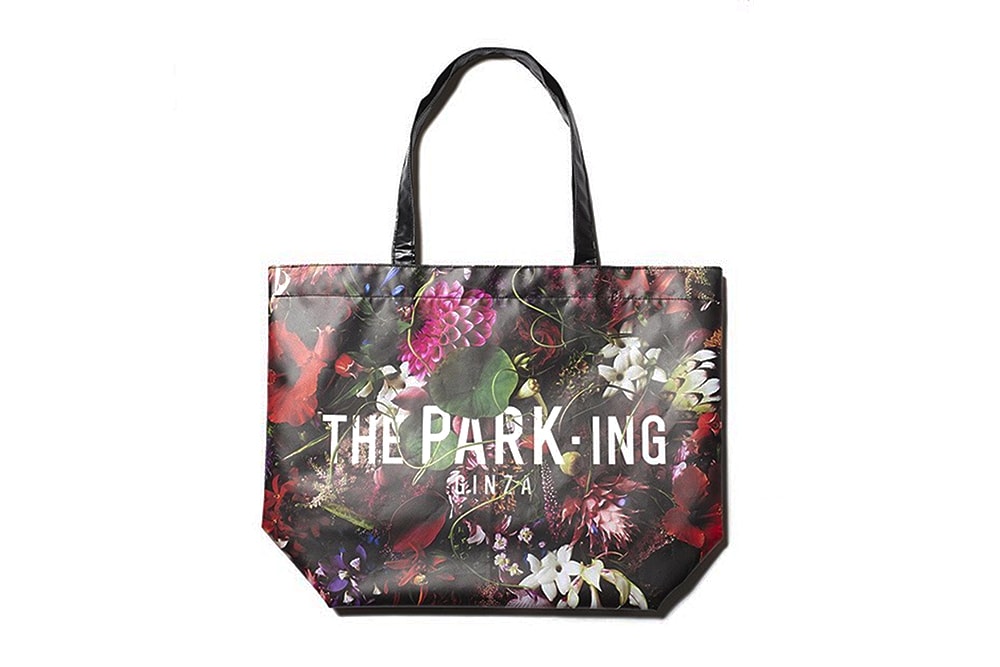 7 of 7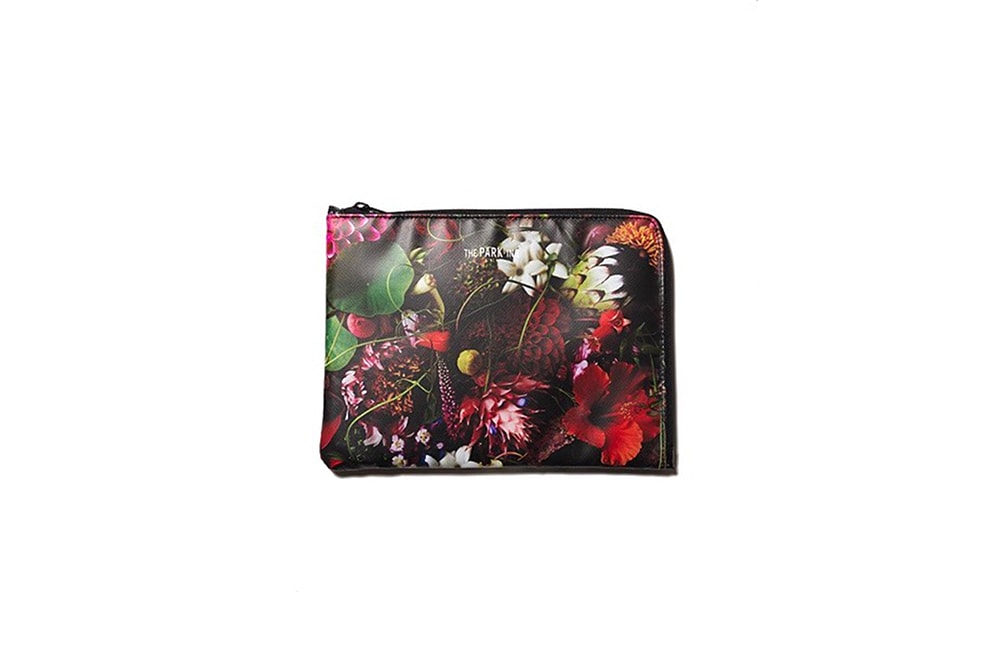 Visitors to the POOL aoyama may already be familiar with AMKK. Azuma Makoto's haute couture flower shop set up a stunning final display at the since-closed concept space, releasing some equally impressive merchandise to go along with it. While AMKK's "PUNK TANK GARDEN" installation at the new store wasn't as grandiose, they more than made up for it by releasing plenty of apparel and accessories bearing vivid arrangements of various flora. Makoto and his team, with the help of Fujiwara, also put on another exhibition "FLOWER HUDDLE" the same exact day in Harajuku, proving once again why they are one of the best in the business.
Cav Empt Exclusive Items
1 of 7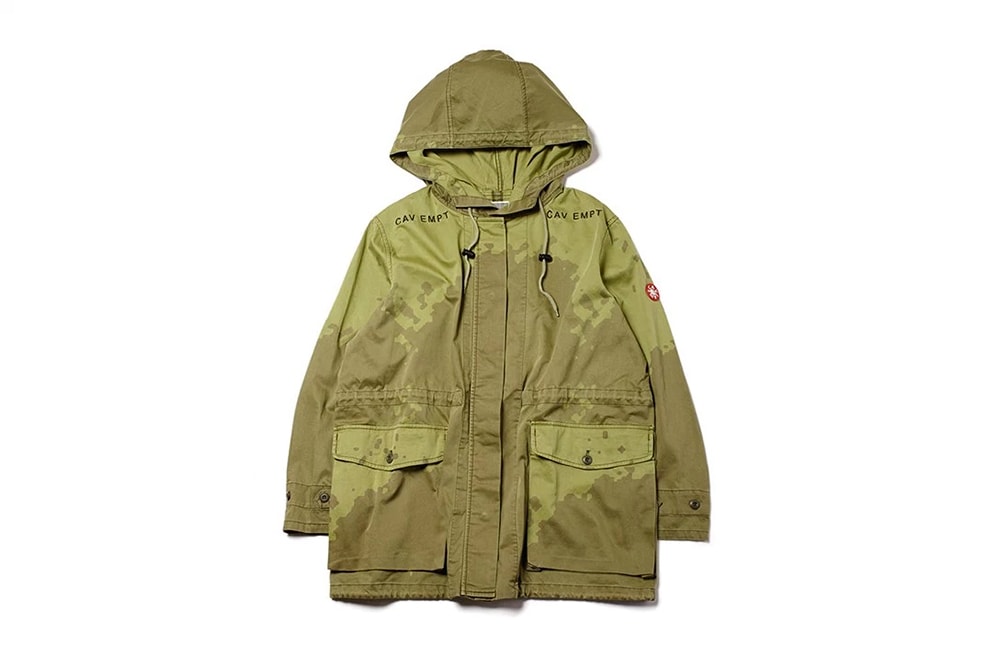 2 of 7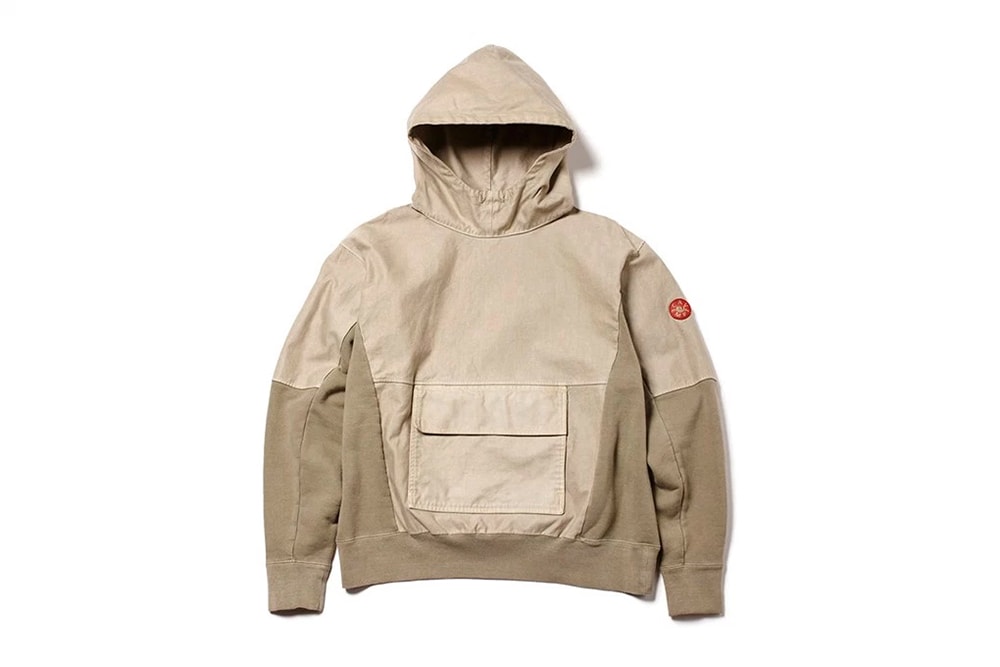 3 of 7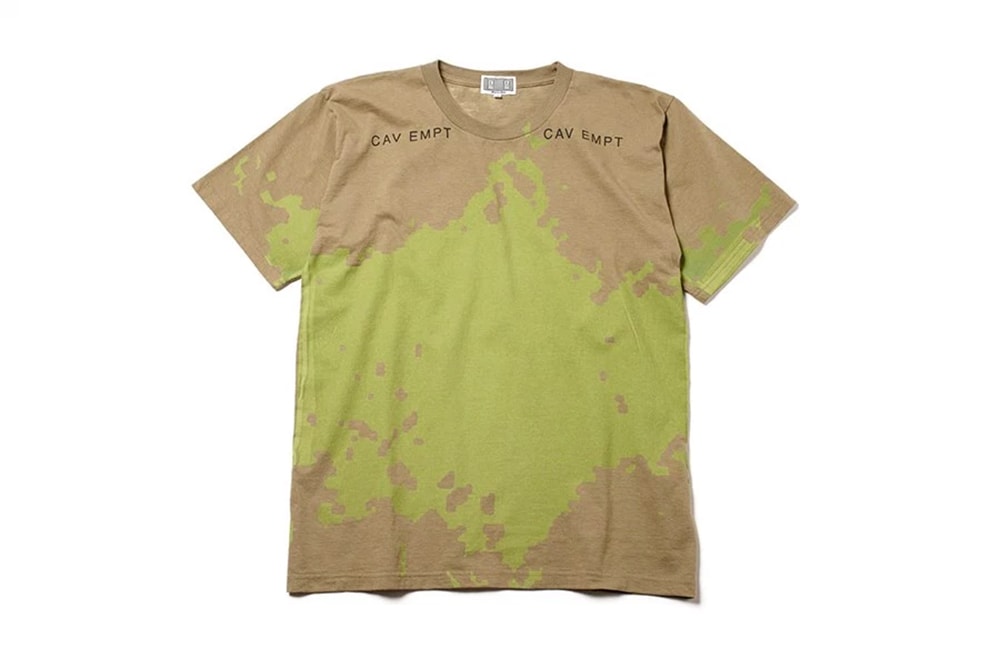 4 of 7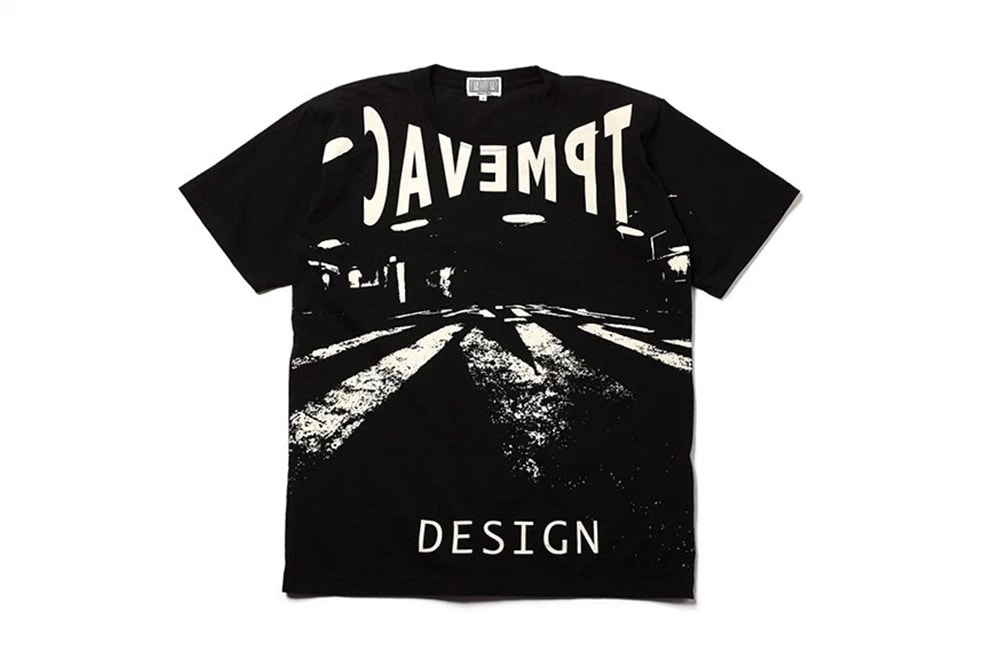 5 of 7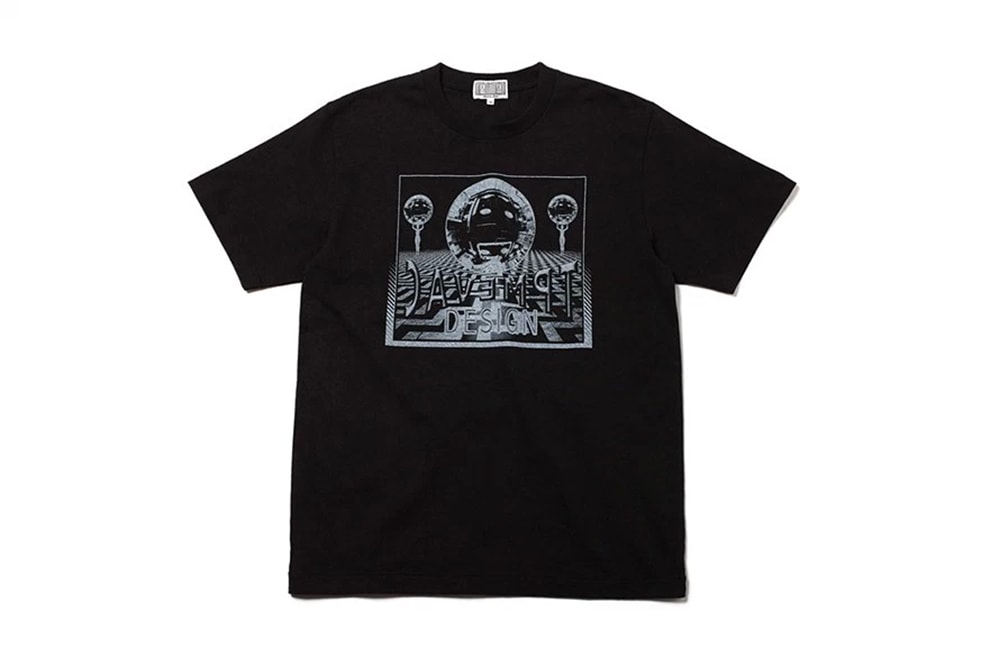 6 of 7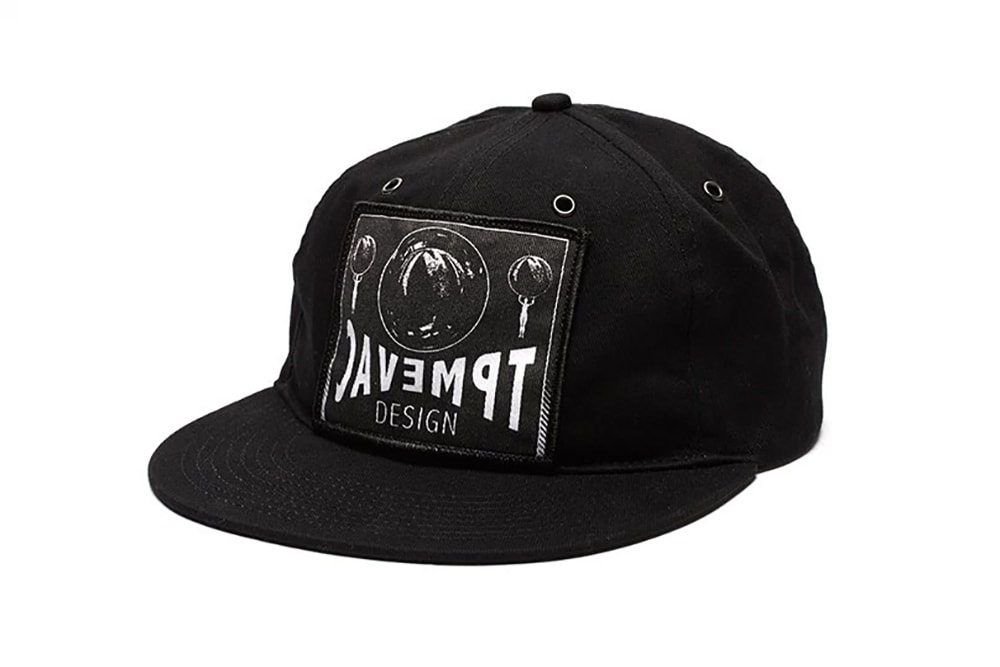 7 of 7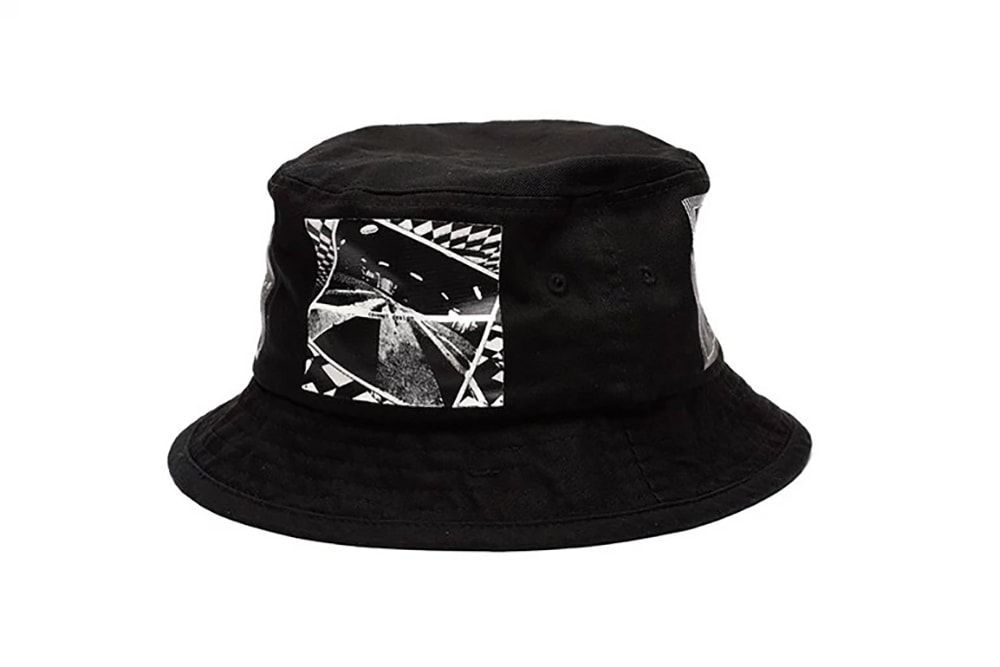 The Japanese cult brand's offerings for THE PARK · ING GINZA had to make it onto this list. Cav Empt set up shop in their own "Parking Space" last year, unleashing signature light outerwear garbs, graphic-heavy T-shirts and some headwear pieces much to the delight of Tokyo streetwear enthusiasts. Little did they know the label would be opening its first permanent location a couple of months later.
fragment design x N.HOOLYWOOD "1984" Collaboration
1 of 5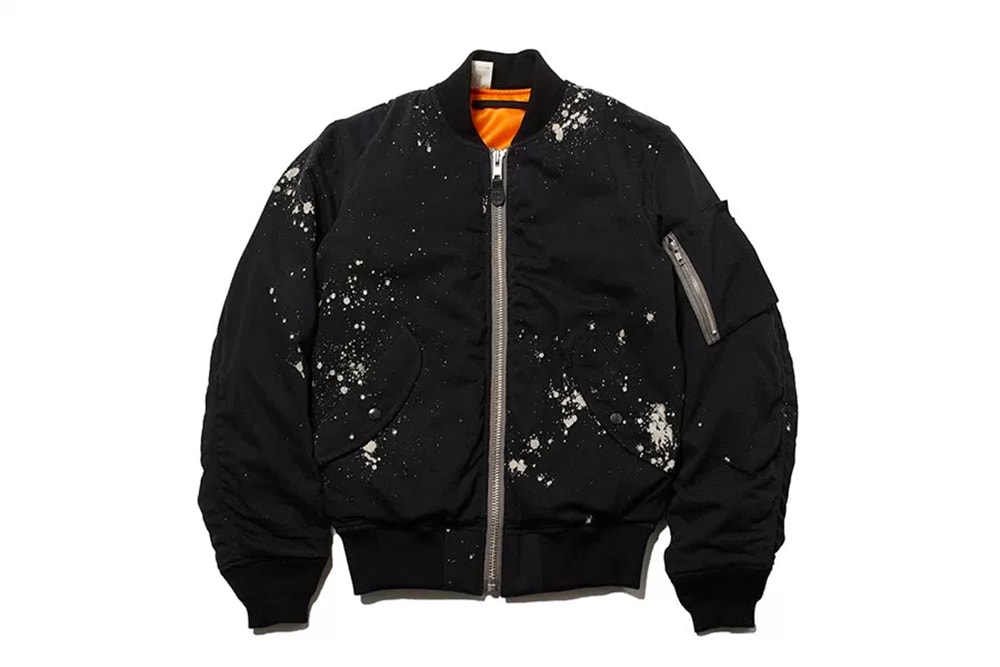 2 of 5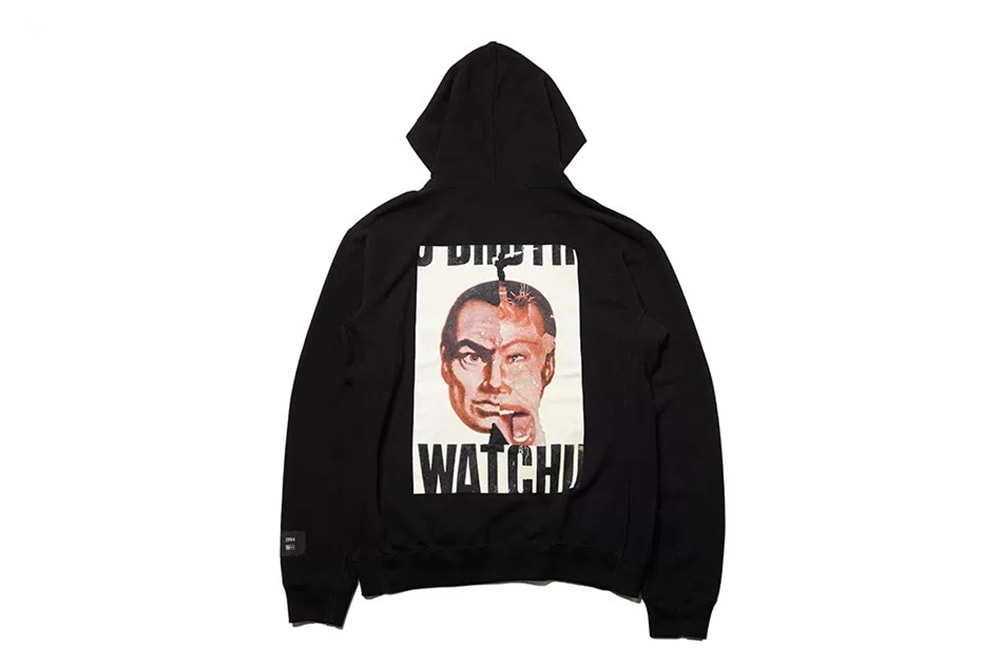 3 of 5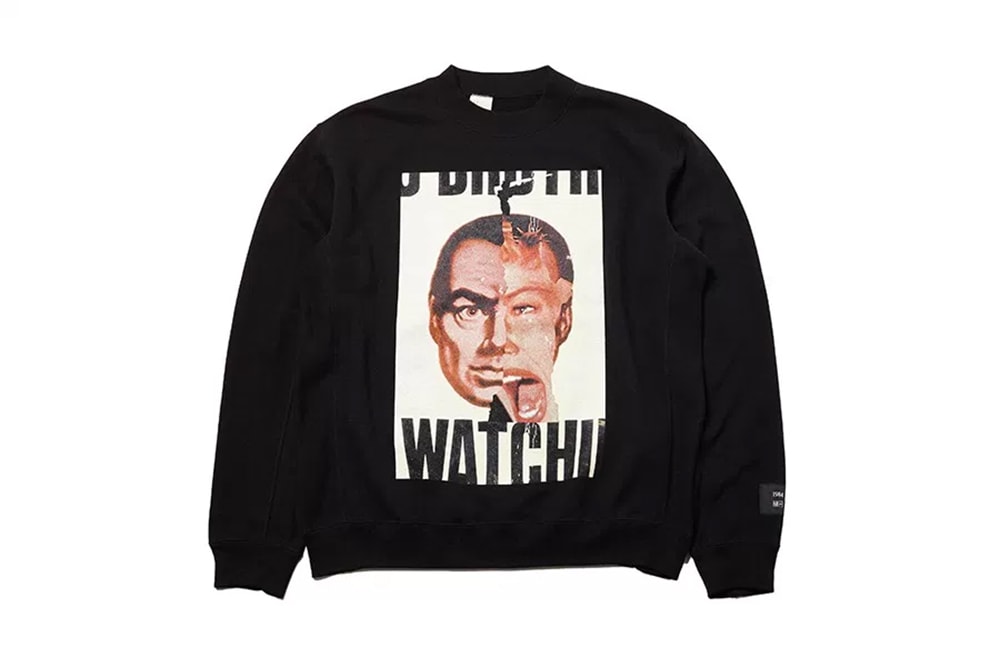 4 of 5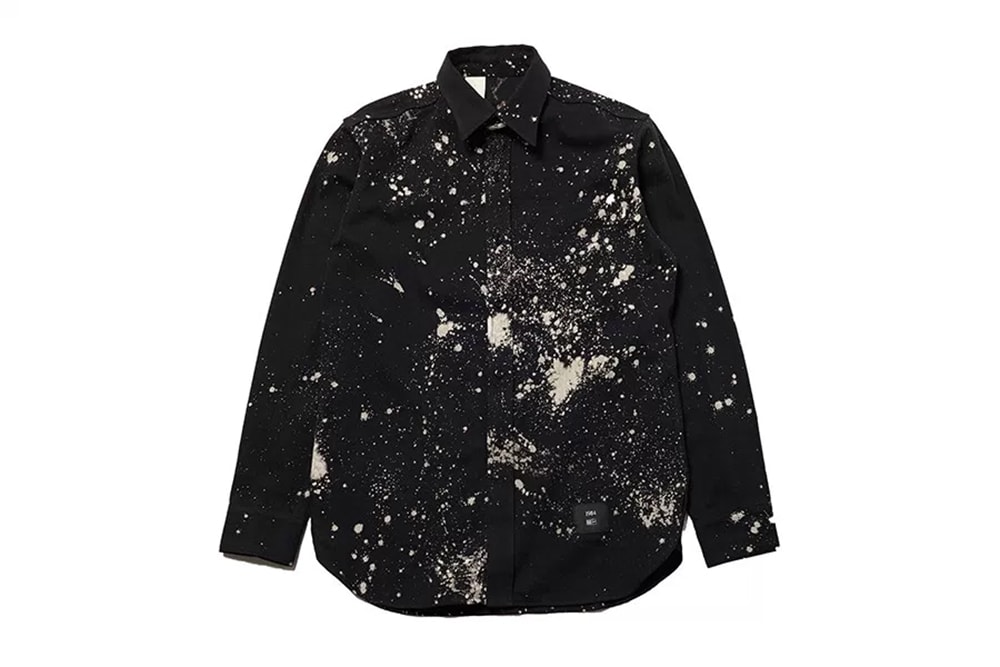 5 of 5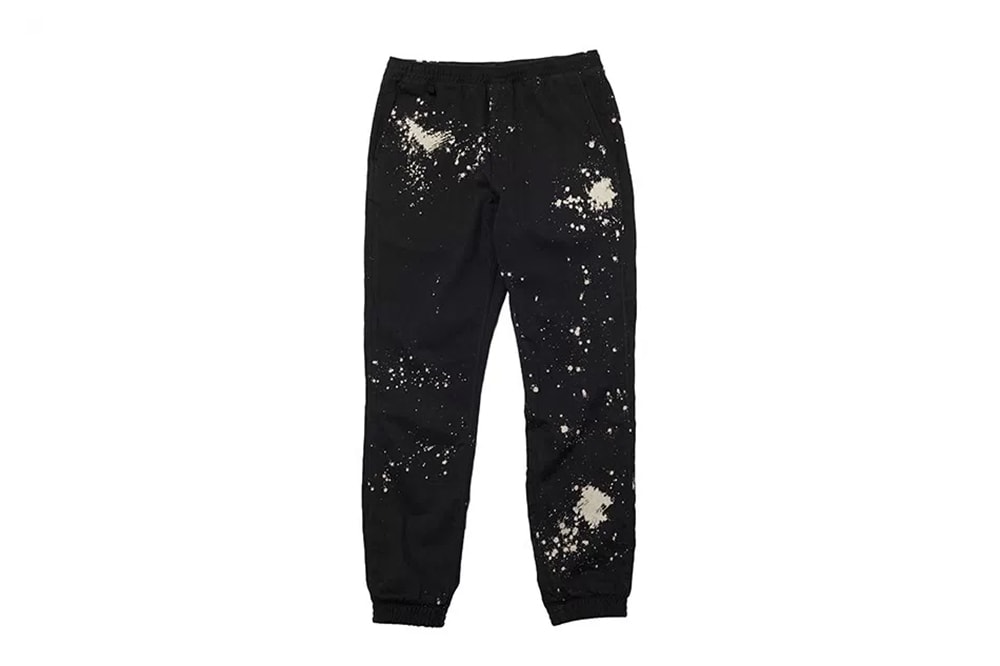 Following up their previous joint effort for the POOL aoyoma, fragment design and Daisuke Obana's N.HOOLWOOD label teamed up once again to release an exclusive "1984" capsule range for THE PARK · ING GINZA. Though the previous effort was limited to graphic-printed goods, the two parties cooked up something more memorable for their second go around. Joining a pair of obscure graphics items were a selection of matching MA-1 jackets, button-up shirts, and loungewear pants that were all manually bleached and arranged by hand, giving them a distinct unreplicable look.
Midnight Market
1 of 3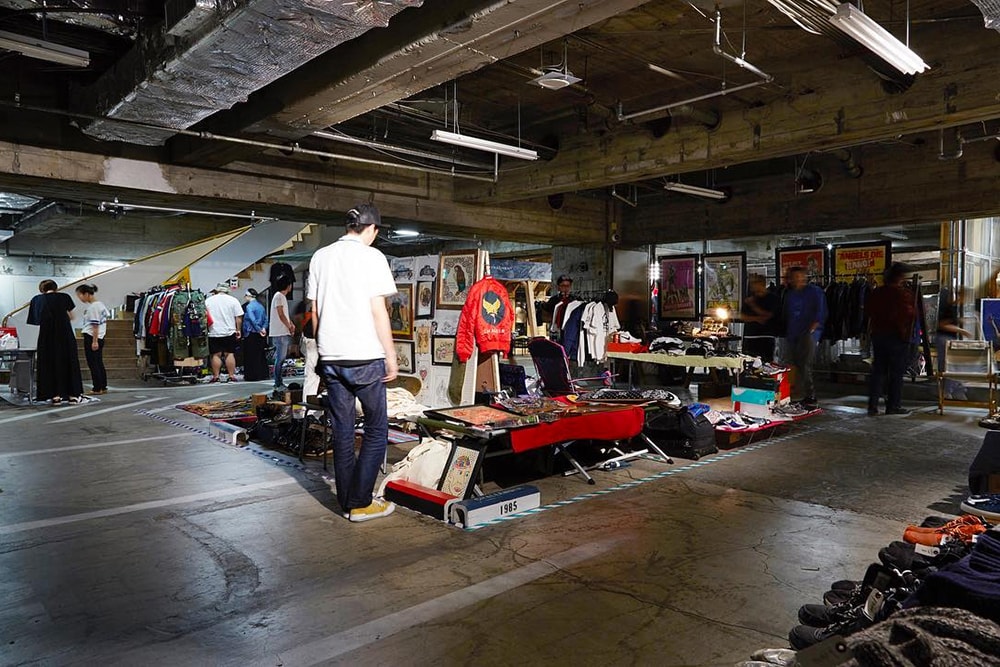 2 of 3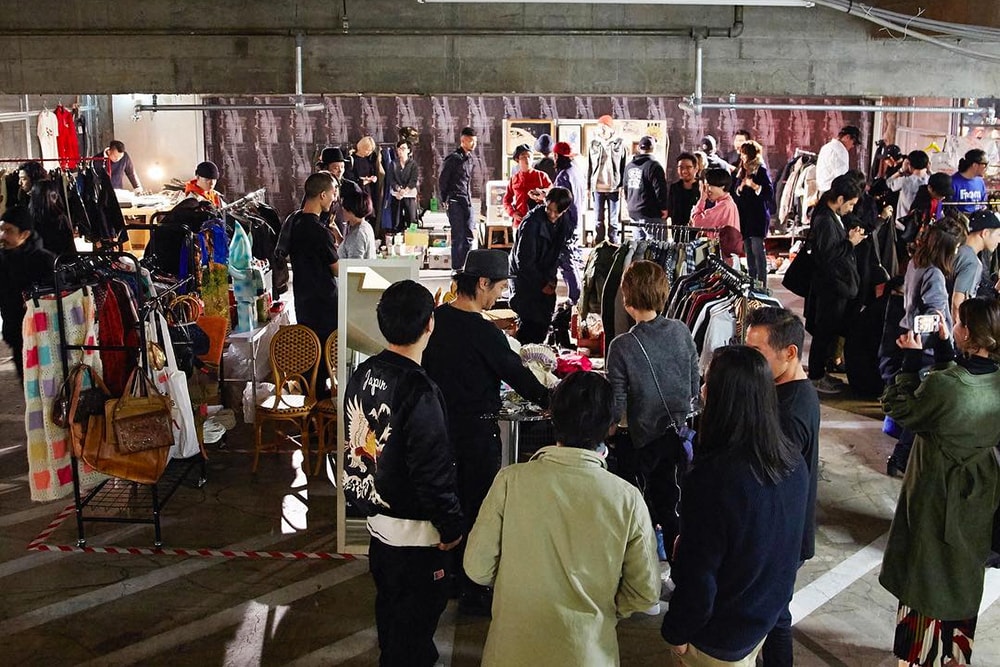 3 of 3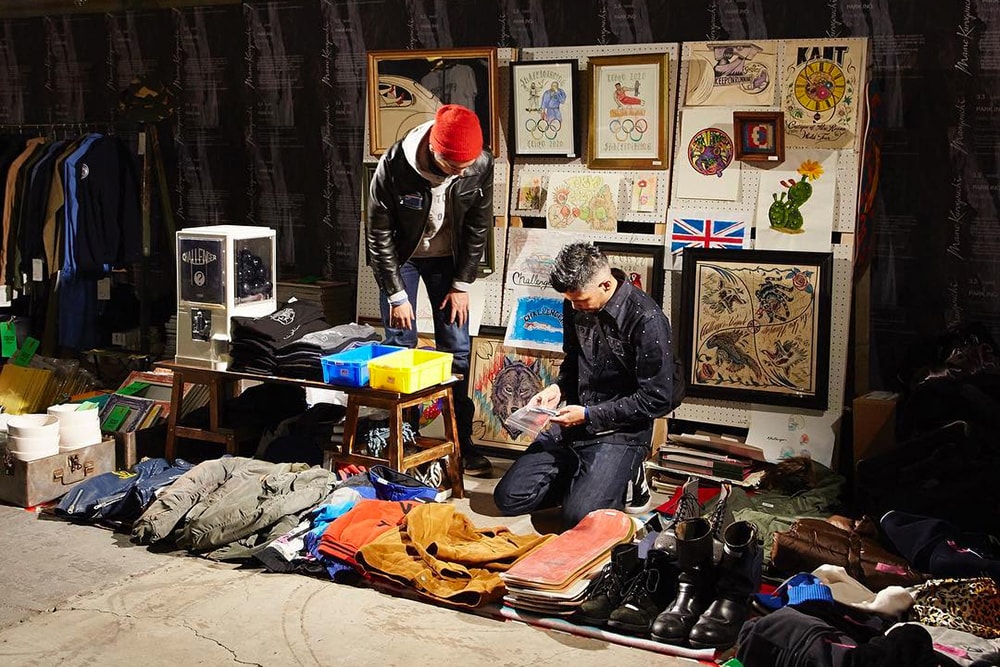 Though the space played host to various launch parties and pop-ups, arguably the most memorable event was the sequence of Midnight Markets. This was the perfect setting to socialize with friends and listen to good music, all while hunting for rare gems from local designers and creatives. With alcohol flowing and plenty of vendors to explore, the Midnight Market will probably be the most missed event that was held at THE PARK · ING GINZA.
Nike HTM Installation
1 of 3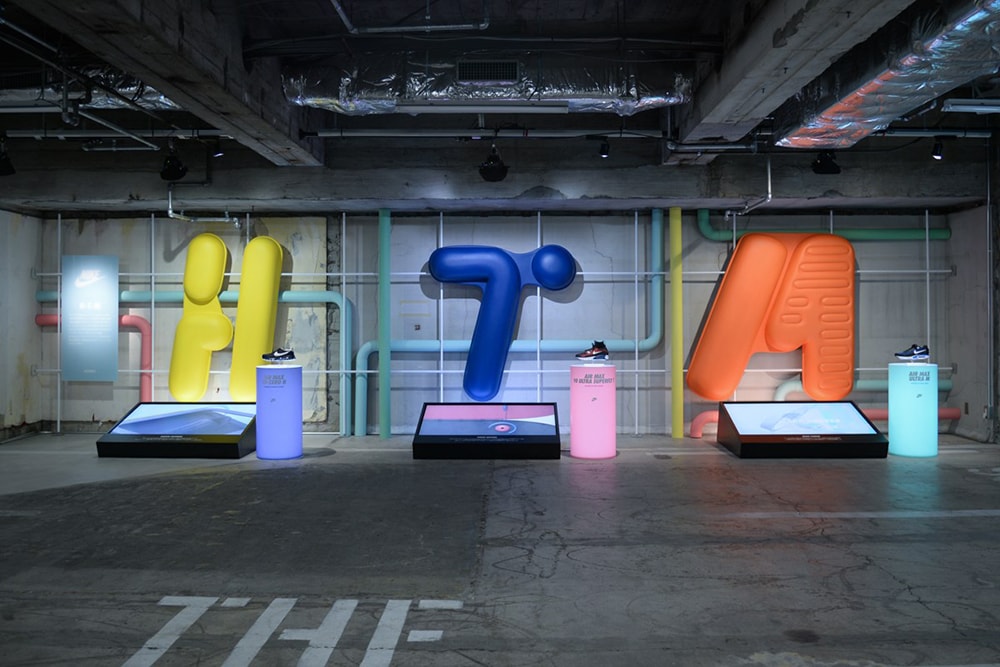 2 of 3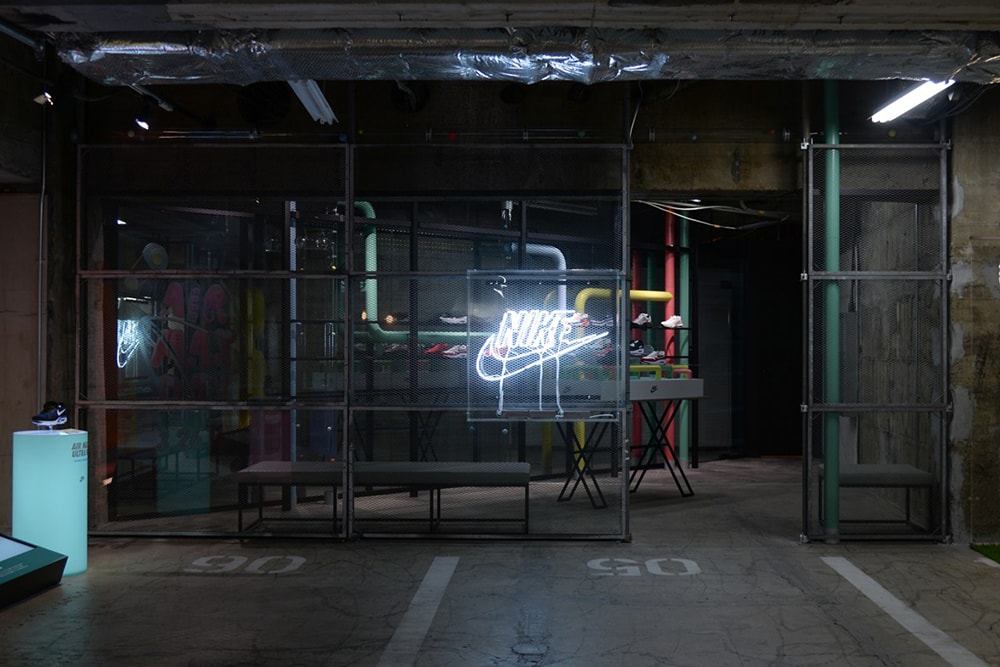 3 of 3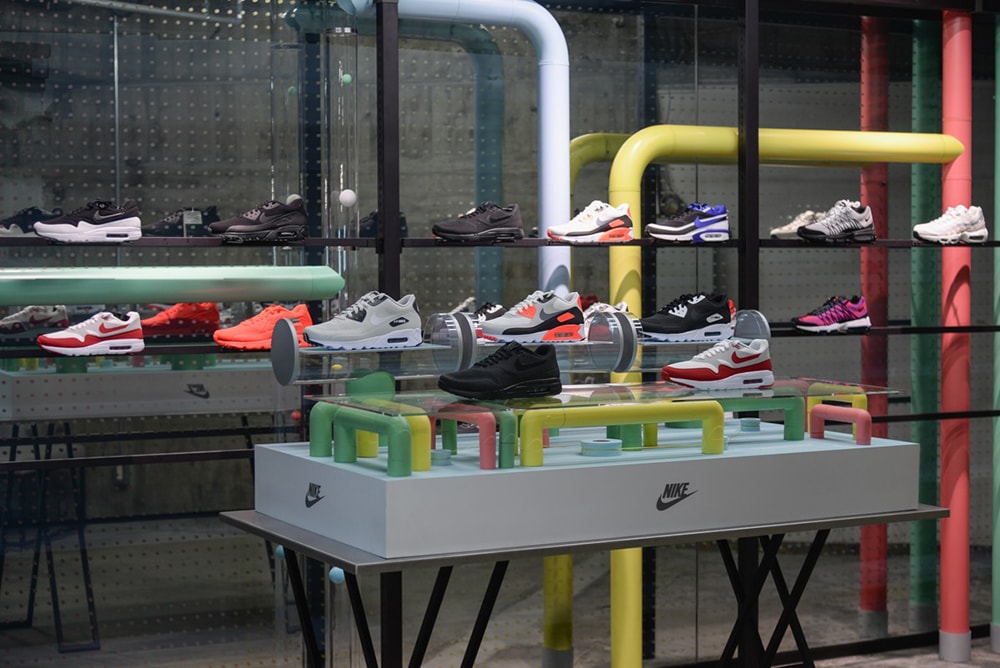 Needless to say when THE PARK · ING GINZA first opened its doors visitors were eager to explore all corners of Hiroshi Fujiwara's newest retail venture. Made up of both temporary and permanent fixtures, the store became a go-to destination in no time proving the tremendous pull that "The Godfather of Streetwear" still maintains to this day. To his fans' delight the elusive HTM line was showcased in a vibrant installation at the very beginning, displaying Mark Parker, Tinker Hatfield and Fujiwara's latest creation at that time, the Air Max LD-Zero. It proved to be the perfect location to debut the hybrid sneaker, which as since gone onto release in a handful of other colorways. The Nike corner itself has been a permanent feature to this day.
POGGY's BOX
1 of 4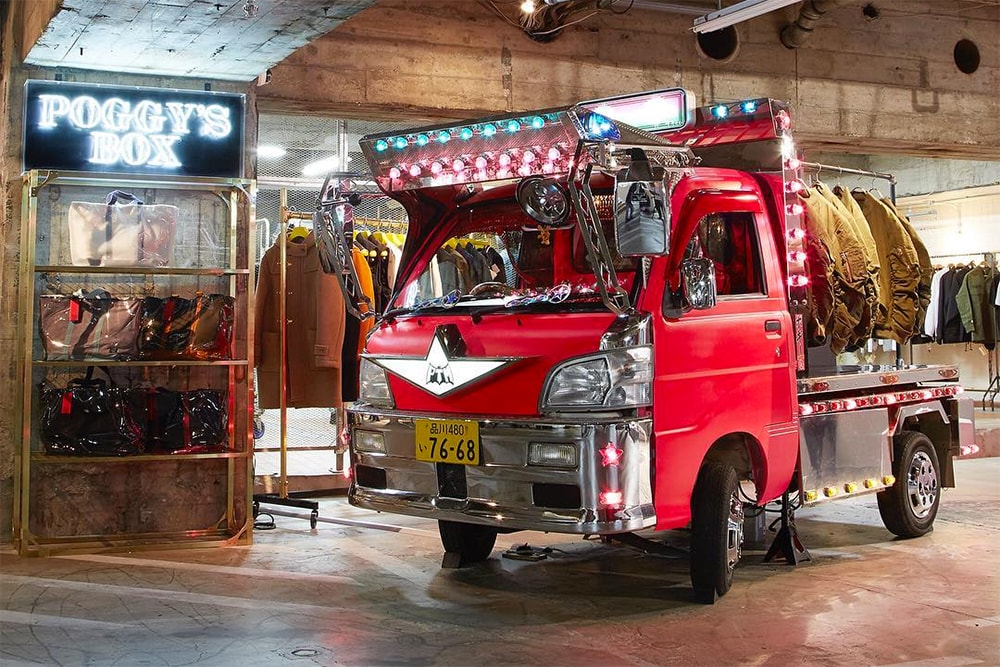 2 of 4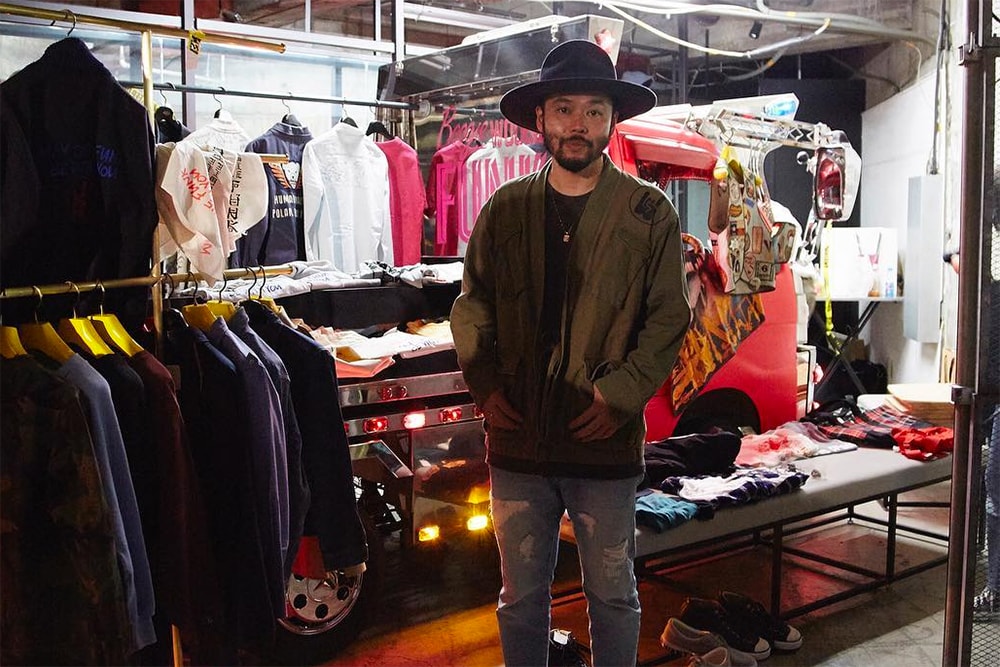 3 of 4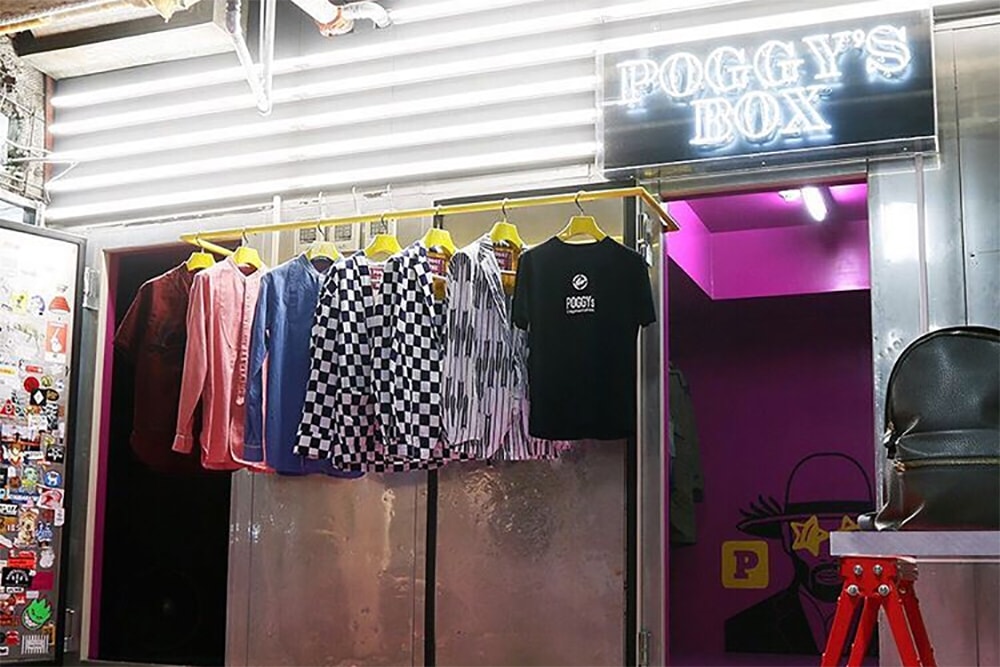 4 of 4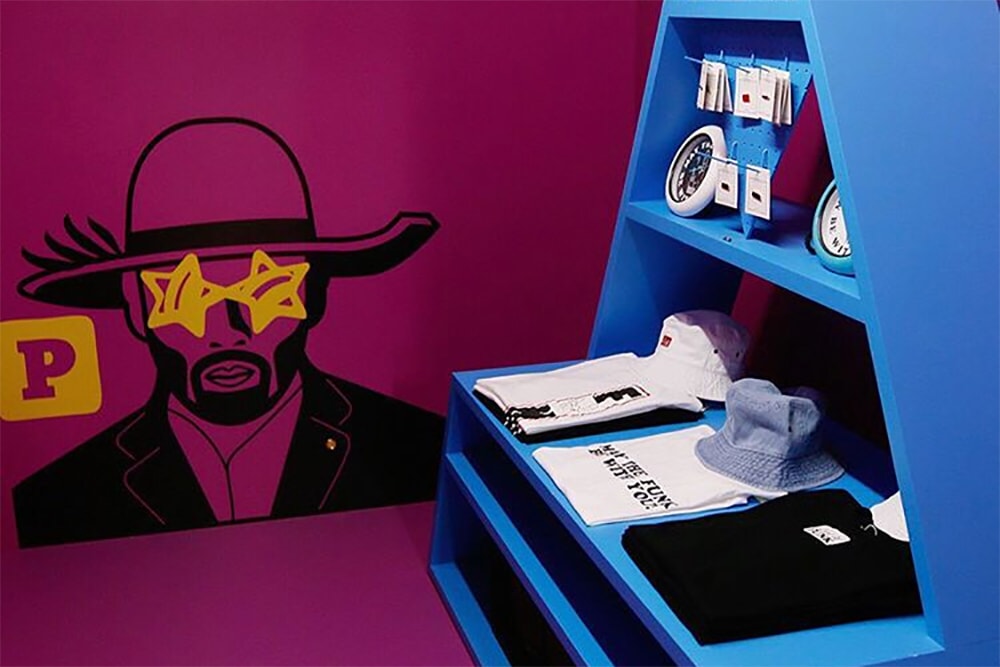 As one of the city's most recognizable fashion figures, UNITED ARROWS & SONS Director Motofumi "Poggy" Kogi certainly didn't disappoint in bringing his own unique flair to the store not once, but twice. "POGGY's Box," as seen in Nigel Sylvester's GoPro commercial, featured the style icon's own collaborations with 5525gallery x PORTER, Carhartt WIP, KITH, nonnative, READYMADE and more. He also brought with him a mini pick-up truck decked out in neon lights to Ginza for the duration of his second pop-up installation.
Sony Installation
1 of 2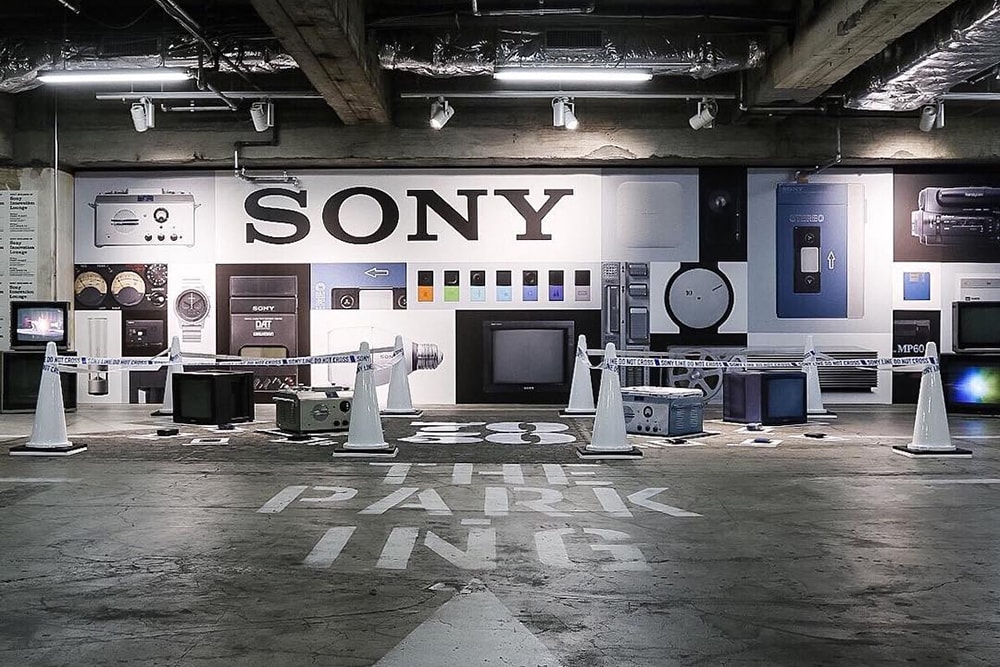 2 of 2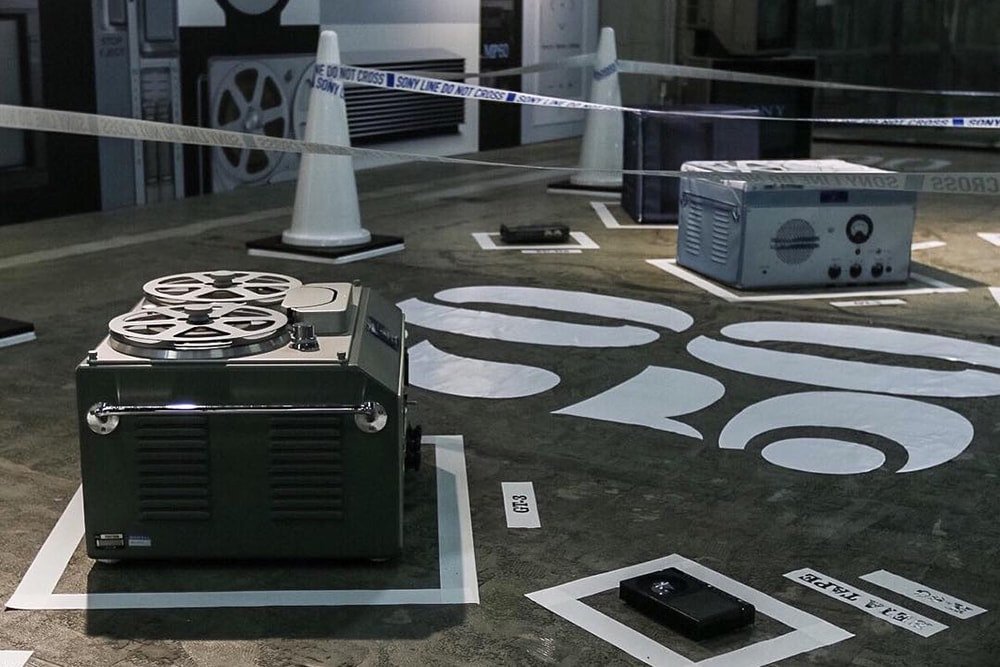 A fitting tribute to the building's corporate group, THE PARK · ING GINZA's Sony installation aimed to give visitors a visual timeline of the company's history. The store displayed actual gadgets from the Sony archive alongside lifestyle goods featuring graphics of many of the same gadgets, enabling customs to "purchase" some of the nostalgic items once more. For the occasion the TPS-L2 Walkman, GT-3 movie projector, and even the floppy disk were immortalized in pouch and case form. A second delivery of Sony-themed goods has since arrived.
"SPRING HAS COME" Installation
1 of 3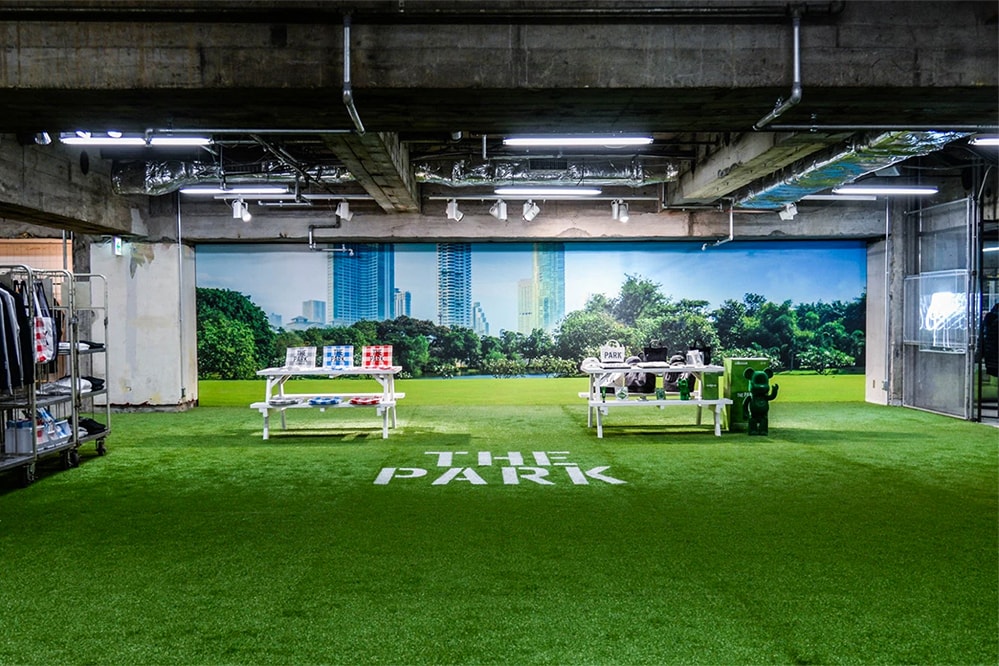 2 of 3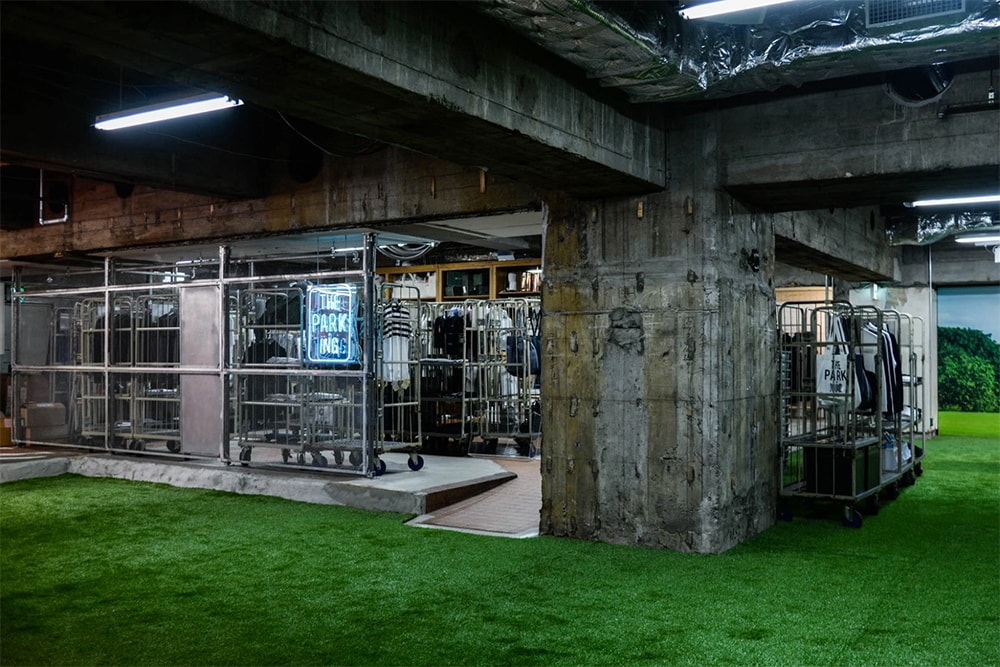 3 of 3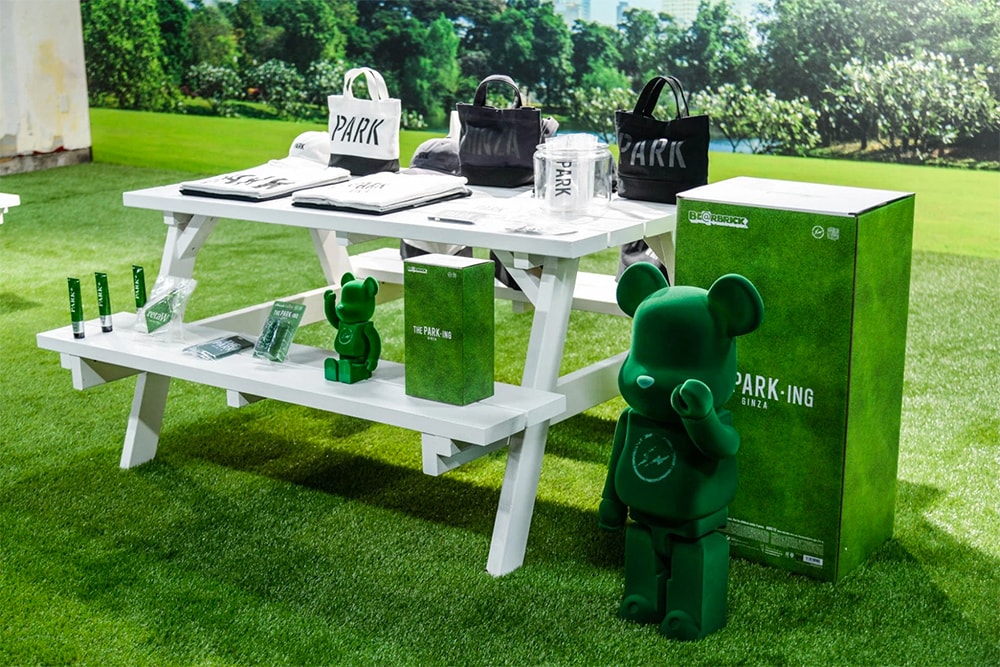 "SPRING HAS COME," as the name already hints, saw the store's rugged concrete interior decked out in artificial grass, picnic tables, and a picturesque backdrop to top it all off. Naturally the coinciding items released carried a similar spring theme under the moniker "THE PARK GINZA." This was definitely once of the most memorable installations.
UNDERCOVER Pop-Up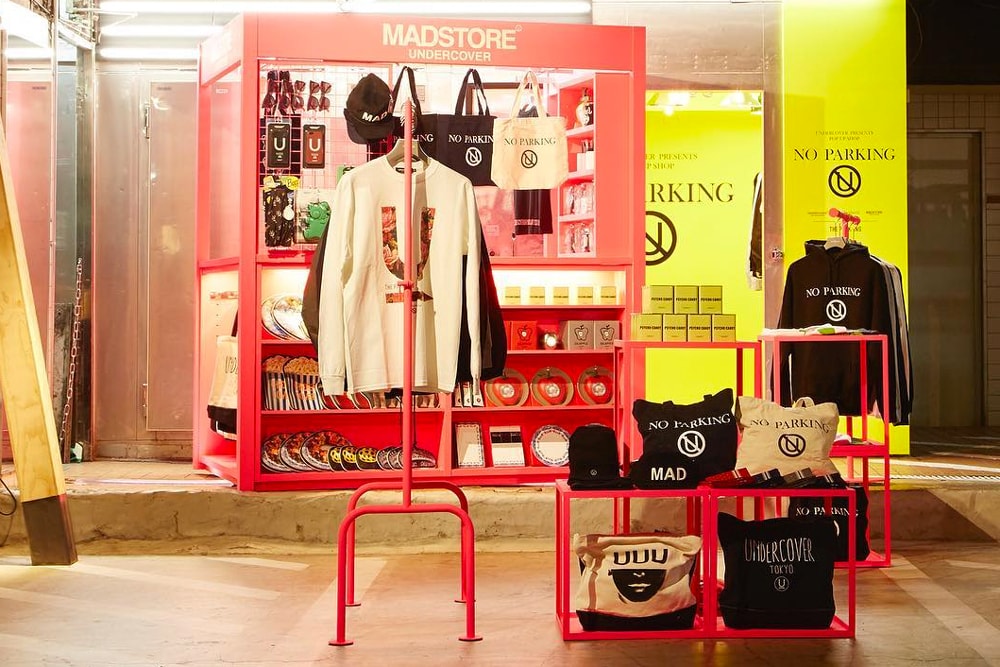 Last but not least is industry heavyweight UNDERCOVER's collaboration and ensuing pop-up shop that took the name of "MADSTORE." A quick glance through the bright magenta shelves and racks of the temporary set up showed a mix of UNDERCOVER's own designs and additional collaborative items made for the occasion. Defiant undertones could be seen in the "NO PARKING" items, but what really caught Jun Takahashi fans' attention were the floral and musical-themed pieces. Bold mirrorball pouches and even flasks of "PSYCHO CANDY," a literal nod to the brand's Spring/Summer 2014 collection, were put on sale. Unsurprisingly the sweets have made their way onto Grailed.
Photographer

Atsushi Fuseya (magNese)
Join Our Discussions on Discord
The HYPEBEAST Discord Server is a community where conversations on cultural topics can be taken further.