Russian Politician Wants to Make Football Hooliganism a Spectator Sport
Ahead of the 2018 World Cup in Russia.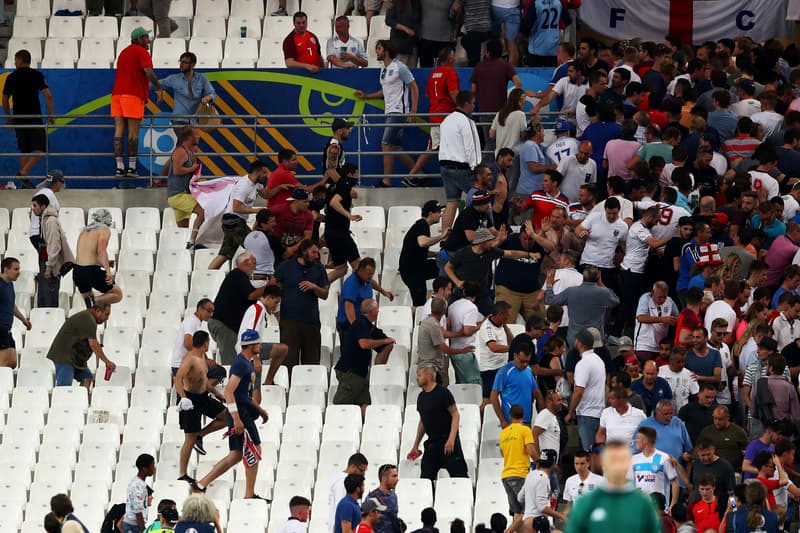 Russian politician Igor Lebedev has proposed legalizing football hooliganism and turning it into a spectator sport in an unorthodox attempt to limit the havoc wrecked by these crazed fans. Lebedev — a representative of the opposition Liberal Democratic Party of Russia and a board member of the Russian Football Union — suggests 20 unarmed competitors from each side would compete in an organized brawl at a stadium/arena for fans to watch. Which leaves the question: who will supervise the hooligans watching the hooligans?
"Russia would be a pioneer in a new sport," said Lebedev on his party's website. "English fans arrive, for example, and start picking fights. And they get the answer — challenge accepted. A meeting in a stadium at a set time." The lawmaker added that the initiative "could turn fans' aggression in a peaceful direction."
Although Russia is slated to host 2018's World Cup Tournament, Lebedev assured the world that they shouldn't be concerned with the threat of violence during next year's games. "We've taken all the safety measures, modernized legislation. Not a single tourist has any reason to fear traveling to our country in the summer of 2018."