THE PARK・ING GINZA Plans Its Last Event Before Closing Forever
GARAGE 4: DAY DREAMING & MIDNIGHT MARKET kicks off this Friday.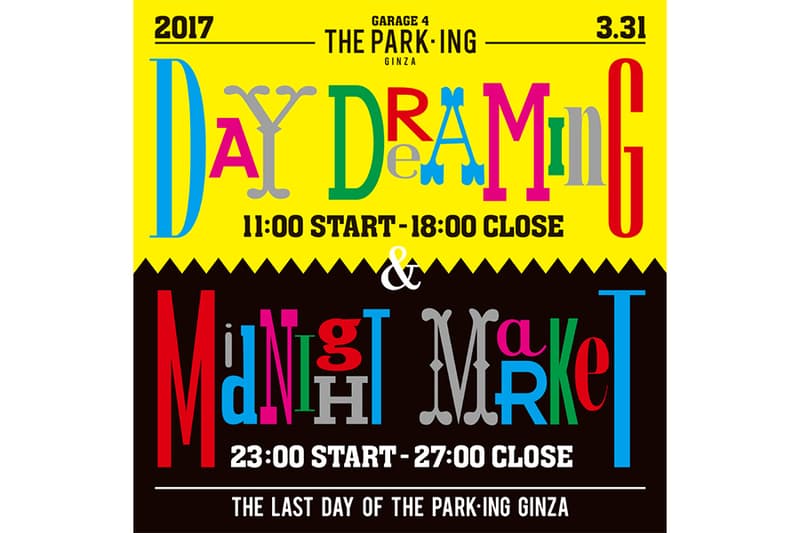 THE PARK・ING GINZA is hosting its last-ever event, GARAGE 4: DAY DREAMING&MIDNIGHT MARKET, before shutting up shop forever. The store closes on March 31 and the Hiroshi Fujiwara-owned space will see it out with a two-part extravaganza – the DAY DREAMING aspect of it will take part from 11 a.m. to 6 p.m. while the MIDNIGHT MARKET takes place from 11 p.m. to 3 a.m. the next day.
The store's closing has been unexpected as it was only five days ago that the Sony x F.C.R.B collaboration was exclusively launched at the space. The space has been the home for many a collaboration and pop-up space, with everyone from VLONE, Richardson to UNDERCOVER giving exclusives to the space. Fujiwara hasn't announced another retail venture yet, but we look forward to seeing whatever it is.
Hiroshi has been busy lately, recently revealing the latest part of an upcoming collaboration with Louis Vuitton on his Instagram.