Kate Moss Gets Photographed by Kim Jones Wearing a Supreme x Louis Vuitton Box Logo T-Shirt
A special photo for a special day.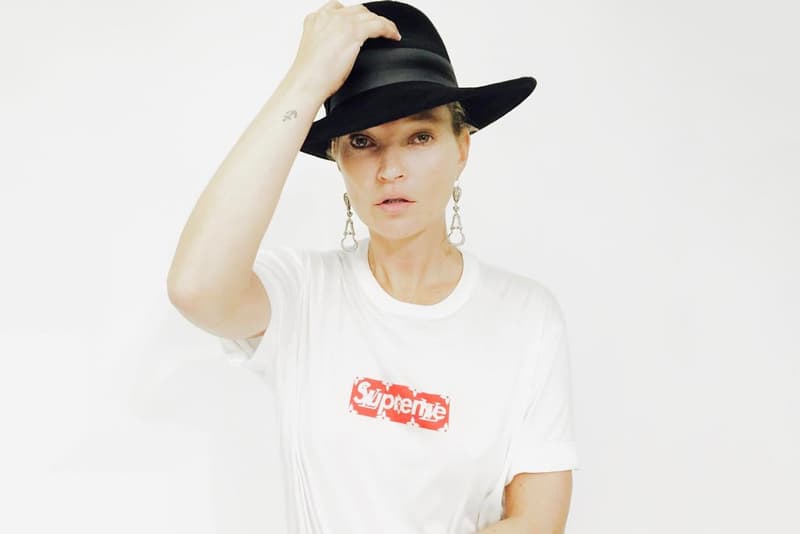 Kim Jones, creative director at Louis Vuitton, channeled his Supreme fandom today by getting his friend Kate Moss for a special photograph. Reminiscent of the Terry Richardson photo tee we've seen in 2012, Mr. Jones took the liberty of getting the renowned supermodel into one of the highly-coveted Supreme x Louis Vuitton box logo T-shirt and went on to photo her.
After uploading the pictorial onto his Instagram, the respected creative also captions the image with "6 years" and a heart emoji, symbolizing his six-year stint at Louis Vuitton. The way things are going, it looks like Kim Jones can also take over Terry Richardson's job as the main photographer for Supreme's photo T-shirt series.
The real question now is will a tee featuring this photo make it into production? We're sure fans will be eager to purchase.