Latest 'Jurassic World' Sequel Teases a New Mystery Character
A new adventure awaits.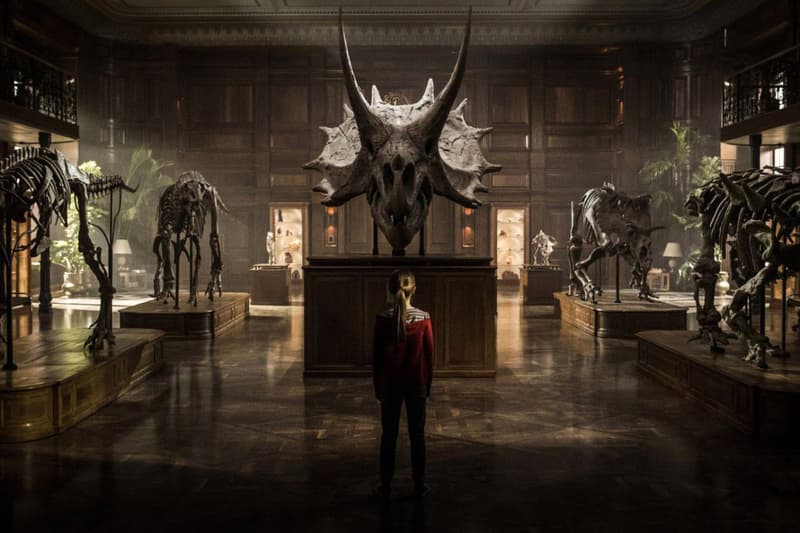 The 2015 hit Jurassic World is well underway in making its sequel. Taking to Twitter today, director J.A. Bayona revealed a first look at the upcoming Jurassic World sequel which focuses on a new mystery girl, reportedly named "Lucy," looking at the skull of a Triceratops.
Chris Pratt and Bryce Dallas Howard will reprise their roles alongside newcomers Toby Jones, Justice Smith, Rafe Spall, Ted Levine, Daniella Pineda, Geraldine Chaplin and James Cromwell. Frank Marshall and Steven Spielberg will produce the film, which is scheduled for a release on June 22, 2018. On the sequel, Bayona states:
"Every story is different and you need to find the depth of every story and try to express it on the screen. The Jurassic World sequel is a more collaborative filmmaker experience, not only with Colin Trevorrow, but also with Steven [Spielberg] and with Frank Marshall. It's their baby as much as it is mine. It's about sharing views and working together to bring the story to life. But, at the same time, the way I face telling a story is to find something very personal. I think there will be plenty of myself also in the film."
Make sure to check out 2017's upcoming blockbusters.
So excited to show you this!! A first look of the new Jurassic adventure. #JW2 pic.twitter.com/U7eJRANXgg

— JA Bayona (@FilmBayona) March 8, 2017