POLLS: Which 2017 Blockbuster Are You Looking Forward to the Most?
Big hits lined up for the upcoming 12 months.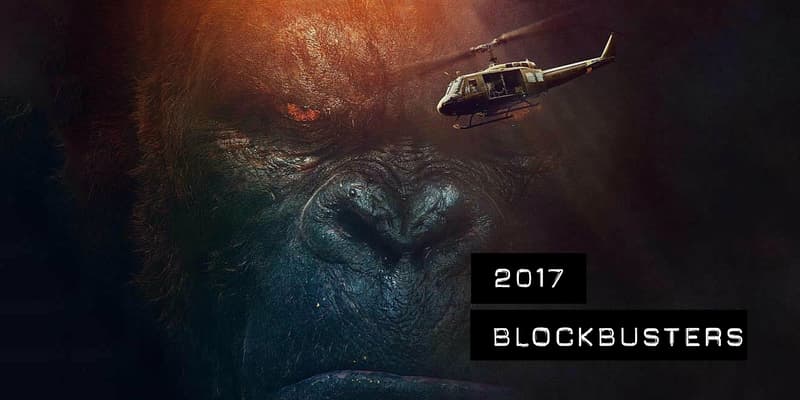 After recently posting a list of more under the radar films to watch in 2017, of course we can't overlook the big blockbusters lined up as well. Though 2016 has been an epic year for movies, it almost feels like a warm-up when you look at the long list of blockbuster films already on the release calendar for 2017. As we are only a few days into the new year, it's never too early to get excited. So take a peek below at some of the biggest upcoming releases, whether you're into action, comedy, sci-fi, or drama, there's definitely something fitting for you in the upcoming year.
T2: Trainspotting – February 3
After 20 long years, the long-awaited sequel to 1996′s Trainspotting sees original director Danny Boyle reunited with the original cast of Renton (Ewan McGregor), Spud (Ewen Bremner), Sick Boy (Jonny Lee Miller) and Begbie (Robert Carlyle). Loosely based off of Irvine Welsh's novel Porno, the film will have the words "Choose life, choose a job, choose a career, choose a family" engraved into our minds for another 20 years to come.
The LEGO Batman Movie – February 10
It wasn't long ago when the idea for a movie based on LEGOs seemed a bit absurd. Then came along The LEGO Movie which raked in nearly $470 million USD. As the first spin-off, The LEGO Batman Movie sees Will Arnett returning to steal the show with his portrayal of Batman. Arnett is joined by his Arrested Development castmate Michael Cera as Robin, Zach Galifianakis as the Joker, and Mariah Carey as the Mayor. While the storyline is still mostly under wraps, plenty of hilarity and crude humor is almost guaranteed.
Logan – March 3
Logan will see Hugh Jackman playing Wolverine for the final time. Marking the third standalone Wolverine feature, the film's plot draws from Marvel's Old Man Logan comic about an alternate-future version of the ageless hero. James Mangold will be reprising his directing duties after his successful tenure on The Wolverine, so it's not hard to be excited that Wolverine will be sent off with a bang.
Kong: Skull Island – March 10
Of the many attempts to reboot King Kong, nothing has come close to the classic original. However, after Legendary got the rights to the character, things are starting to head in the right direction. Directed by Jordan Vogt-Roberts, the blockbuster waiting to happen also stars Tom Hiddleston, Brie Larson and Samuel L. Jackson. If Kong: Skull Island succeeds in becoming a hit, Legendary is planning to pit him against Godzilla in a monster mashup for the ages.
Beauty and the Beast – March 17
Following with Cinderella, Disney's campaign to turn each of their animated classics into live-action blockbusters continues with Beauty and the Beast. Directed by Bill Condon, the film revives the classic fairy tale about a prince (played by Dan Stevens) who's cursed with a grotesque appearance, yet finds love when a pure-hearted maiden (Emma Watson) stumbles across his castle in search of her father (Kevin Kline). The cast also includes Ewan McGregor and Sir Ian McKellen.
Power Rangers – March 24
Our favorite Morphin Rangers gets a revamp like we've never seen them before. Director Dean Israelite takes the story on a more serious and emotional route compared to its kitschy '90s counterpart. Following a group of misfit teens, the characters soon become the unlikely saviors of the world. Bryan Cranston plays the groups mentor Zordon while Elizabeth Banks takes on the role of the evil Rita Repulsa. The film features young actors Dacre Montgomery, R.J. Cyler, Naomi Scott, Becky G. and Zack Taylor.
Ghost in the Shell – March 31
Though Rupert Sanders' adaptation of the popular Masamune Shirow manga series Ghost in the Shell has been riddled with controversy over its "whitewashed" casting of Scarlett Johansson as the main heroine, The Major, the Hollywood remake has received blessings from Mamoru Oshii, Kenji Jamiyama and Kenji Kawaii, who were each responsible for the original animated versions of the story. The story chronicles a cyborg policewoman (Johansson) and will be sure to leave the audience blown away with its visual graphics and existential storytelling.
Guardians of the Galaxy Vol. 2 – May 5
Marvel turned a relatively obscure comic book about a ragtag team of intergalactic do-gooders—whose ranks include a raccoon-like creature and an alien resembling a sentient tree—into a $200 million USD movie. Nearly $775 million USD in box office revenues later, the whole squad is back for volume two. Guardians of the Galaxy could be the start of an Avengers-style franchise for the studio, and thanks to the film, Chris Pratt has now become a bonafide action hero.
Alien: Covenant – May 19
Though fans felt 2012's Prometheus didn't tie into the Alien franchise strongly enough, director Ridley Scott returns to the universe he created with a new chapter, Alien: Covenant. The film follows the colony ship Covenant as it heads toward a remote planet on the far side of the galaxy. Crew members discover what they believe to be an uncharted paradise, which turns out to be a dark, menacing world in which the only inhabitant is the synthetic David (Fassbender), clad in all white as a survivor of the doomed Prometheus expedition. Michael Fassbender, Noomi Rapace, and Guy Pearce are reprising their roles from Prometheus along with newcomers Katherine Waterston, Demian Bichir, Billy Crudup, James Franco and Danny McBride.
Toy Story 4 – June 16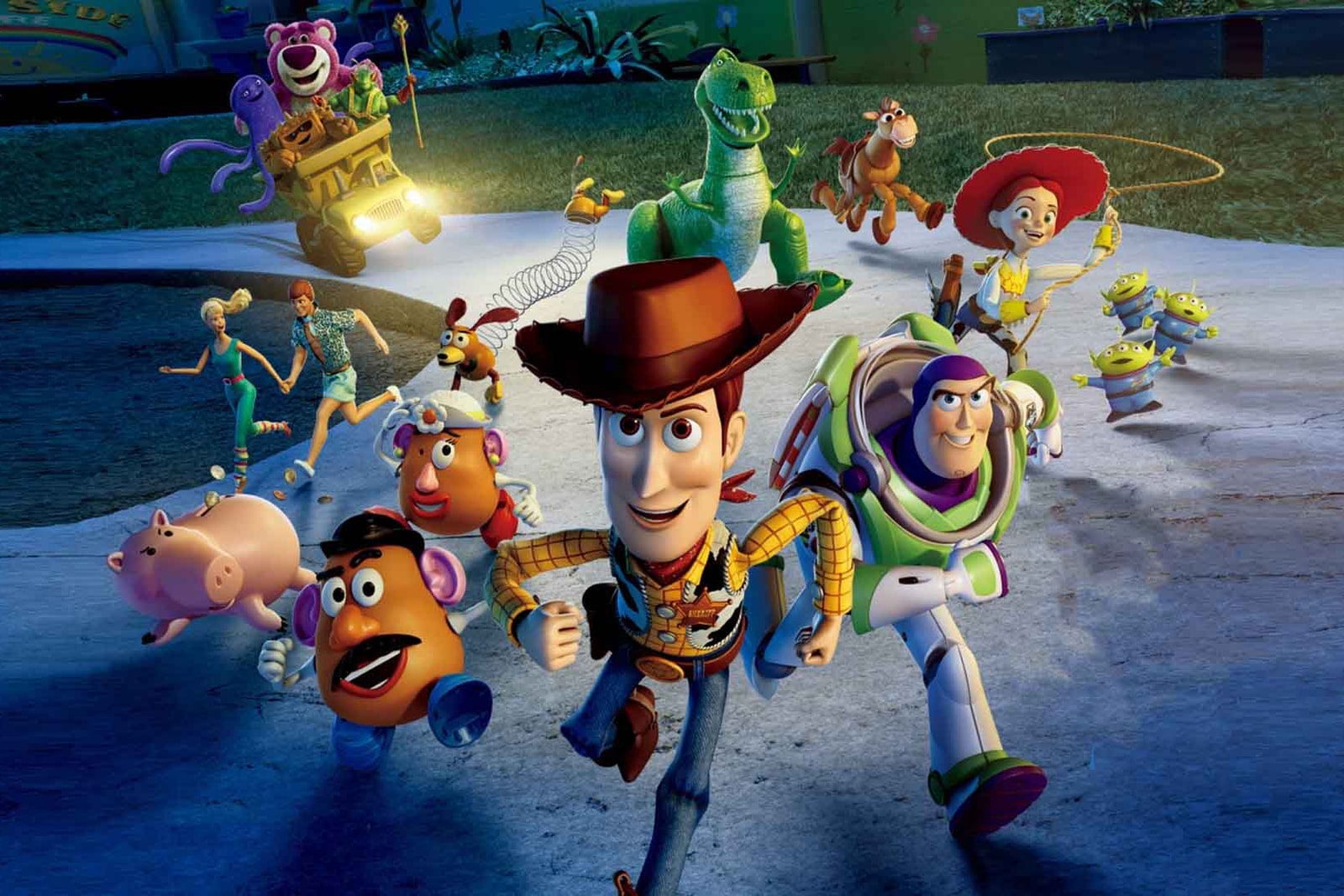 While Toy Story 3 took us on an emotional journey with Andy's favorite toys, the film also introduced us to Bonnie and her new lease on life for Woody, Buzz, and the rest of the toy box gang. Over the past couple of years, audiences have been gradually exposed to Toy Story shorts and specials, getting us ready for another film outing. The latest film will supposedly deal with a different batch of friends than we're used to, but we wouldn't be surprised if our old friends came back in some form or another during the new story's course.
Spider-Man: Homecoming – July 7
Fans all over the world are giddy over the fact that Spider-Man is heading home to Marvel Studios for the first time since Sony's reboots underperformed. Spider-Man: Homecoming will bring us back to Peter Parker's high school days, and will continue from his initial appearance in Captain America: Civil War. Tom Holland stars as the web-slinger with Robert Downey Jr.'s Tony Stark playing mentor to young Spidey in his battle against the Vulture (Michael Keaton).
War for the Planet of the Apes – July 14
Dawn of the Planet of the Apes director Matt Reeves returns for a followup, which picks up from Dawn's final scene. With Humanity and The Apes properly divided, a major conflict is brewing between genetically enhanced primates and the human population decimated by a virus dubbed the Simian Flu. Andy Serkis is back as the apes' leader, Caesar, whose rise to world domination promises to be as nuanced and brutal as the last. The cast is joined by Steve Zahn and Woody Harrelson.
Blade Runner 2049 – October 6
Widely considered to be one of the greatest science fiction films of all time, Ridley Scott's Blade Runner is finally getting a sequel. Denis Villeneuve takes the director's chair, while Ridley Scott stays on board as a producer. The film will also see Harrison Ford reprising his role as Rick Deckard joined by an ensemble rounded out by Ryan Gosling, Robin Wright, Jared Leto and Dave Bautista. All working from a script co-written by Blade Runner writer Hampton Fancher with Michael Green, Blade Runner 2049 is set 30 years after the 1982′s original, focusing on an LAPD officer named K (Gosling) who "unearths a long-buried secret that has the potential to plunge what's left of society into chaos." It won't be long to see whether or not the sequel can stand up alongside the original, but all the ingredients are there.
Justice League – November 17
Marvel has done a great job in laying out the template for a successful shared universe, and now Warner Bros. is following in its rival's footsteps with DC Comics. Though with less than favorable reviews on Batman v Superman: Dawn of Justice, Warner Bros. are hoping to turn things around by putting the spotlight on its all-star superhero team with Justice League. Director Zack Snyder returns along with Henry Cavill, Gal Gadot and Ben Affleck. Though the exact danger has yet to be determined, Batman calls upon Aquaman (Jason Momoa) and Cyborg (Ray Fisher) to join the team. Hopefully it will be a hit since a Justice League sequel is already slated for 2019.
Star Wars: Episode VIII – December 15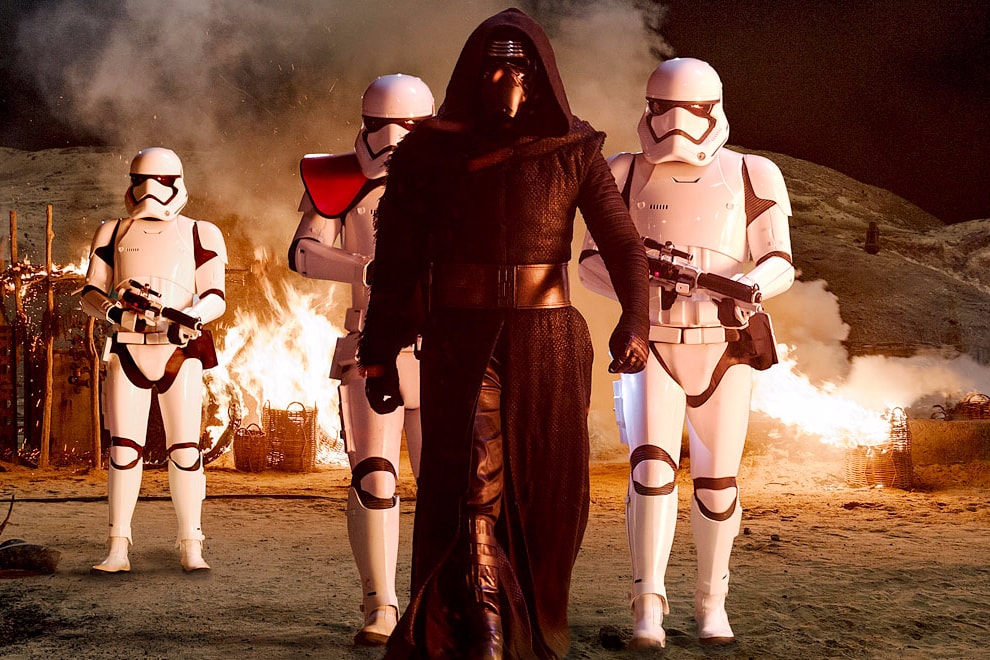 Star Wars: Episode VIII hits cinemas two years after J.J. Abrams's reboot of the franchise with Star Wars: Episode VII. Rian Johnson will now hold the reigns for the middle installment of the continuing trilogy, and most of Episode VII's cast will be back, including Daisy Ridley, John Boyega, Oscar Isaac and Adam Driver, along with OG franchise star Mark Hamill. Episode VIII will continue after the events of Episode VII, pitting the Resistance against the First Order led by Supreme Leader Snoke (Andy Serkis) and his apprentice Kylo Ren (Adam Driver). Star Wars: Episode VIII is going to be quite the followup to The Force Awakens.
Poll
Which 2017 Blockbuster Are You Looking Forward to the Most?
Star Wars: Episode VIII
Blade Runner 2049
Alien: Covenant
Beauty and the Beast
Ghost In The Shell
Guardians of the Galaxy Vol. 2
Justice League
Kong: Skull Island
Logan
Power Rangers
Spider-Man: Homecoming
T2: Trainspotting
The LEGO Batman Movie
Toy Story 4
War for the Planet of the Apes