The Gresso 3310 Is Basically a Luxury Nokia 3310 With a Price Tag of $3,000 USD
A whole lot of similarities, but which would you choose?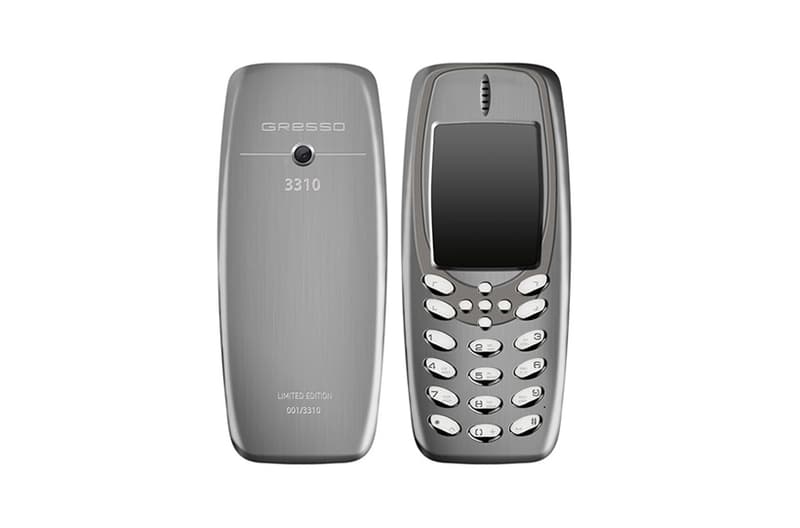 For those old enough to remember, the return of the classic Nokia 3310 phone likely conjures up a certain sense of nostalgia. However, those unfamiliar with its old school minimal charm may find the new Gresso 3310 more in line with the times. The Swiss-based luxury phone manufacturer proceeds to offer a new design similar in style and in name but instead encases the already "tough as nails" phone in a plush grade 5 titanium finish. Believed to be priced at $3,000 USD, Gresso's creation will feature a 3MP rear-facing camera, 75 hours of talk time and can even withstand a drop from as high as 32 feet.
A Gresso spokesperson shared this when asked to comment on the Gresso 3310, "Crafted from grade 5 titanium, the Gresso 3310 is able to withstand a drop from 32 feet, making the world's 'unbreakable' phone actually indestructible."