Meet J Balvin, the Reggaeton Star Who Thinks All Sneakerheads Are the Same
We talk about Supreme, Migos, Pharrell and the "JAY Z of reggaeton."
From being the men's ambassador for New York Fashion Week, touring all over the Americas with the likes of Pharrell and more, and appearing on The Fate of the Furious's stacked soundtrack alongside Travis Scott, Migos, Young Thug, Post Malone, Lil Yachty, Kodak Black and others, reggaeton luminary J Balvin is finally utilizing his global superstardom to its full extent. For the past few years, Balvin's music has been revered by dance-loving people of all cultures and backgrounds within and outside of Latin America. Nearly 10 of his videos have over 100 million views on YouTube, and back in October last year, he became the first Latin artist to surpass a billion views with his 2014 hit record, "Ay Vamos." Balvin's music became sufficiently well-known in the U.S. after the release of "Ginza" and his cover of Justin Bieber's "Sorry" in 2015. In 2016, the Colombian hit-maker linked up with Pharrell and his up-and-coming artists BIA and Sky to drop their massive collab, "Safari," which has since become a club-favorite worldwide.
Born José Álvaro Osorio Balvin in Medellín, Colombia, Balvin started his music career at the young age of 14. He later moved to the U.S. to study English and music, and over the next 10 years, moved back and forth from the States and Colombia to find and refine his style and sound. Balvin dropped a mixtape in 2012 that featured many of his earliest Colombian hits. The tape, especially the track "Yo Te Lo Dije" stirred up a good amount of buzz in the States and placed Balvin in the radars of many industry figures. However, it was the Infinity Music-produced song "6AM" featuring Puerto Rican singer Farruko, that launched him to superstardom. The track, as well as his 2014 album La Familia, placed him at the forefront of reggaeton and ignited the re-emergence of the genre's new school, led by artists like Balvin, Maluma, Nicky Jam, Farruko, J Alvarez and more. From then onwards, he and Infinity Music dropped smash hit after after smash hit; it didn't take long before Balvin became one of reggaeton's biggest core figures.
We linked up with J Balvin in while he was out in West Hollywood, California to talk about his music, his hometown, fashion, sneakerheads and more.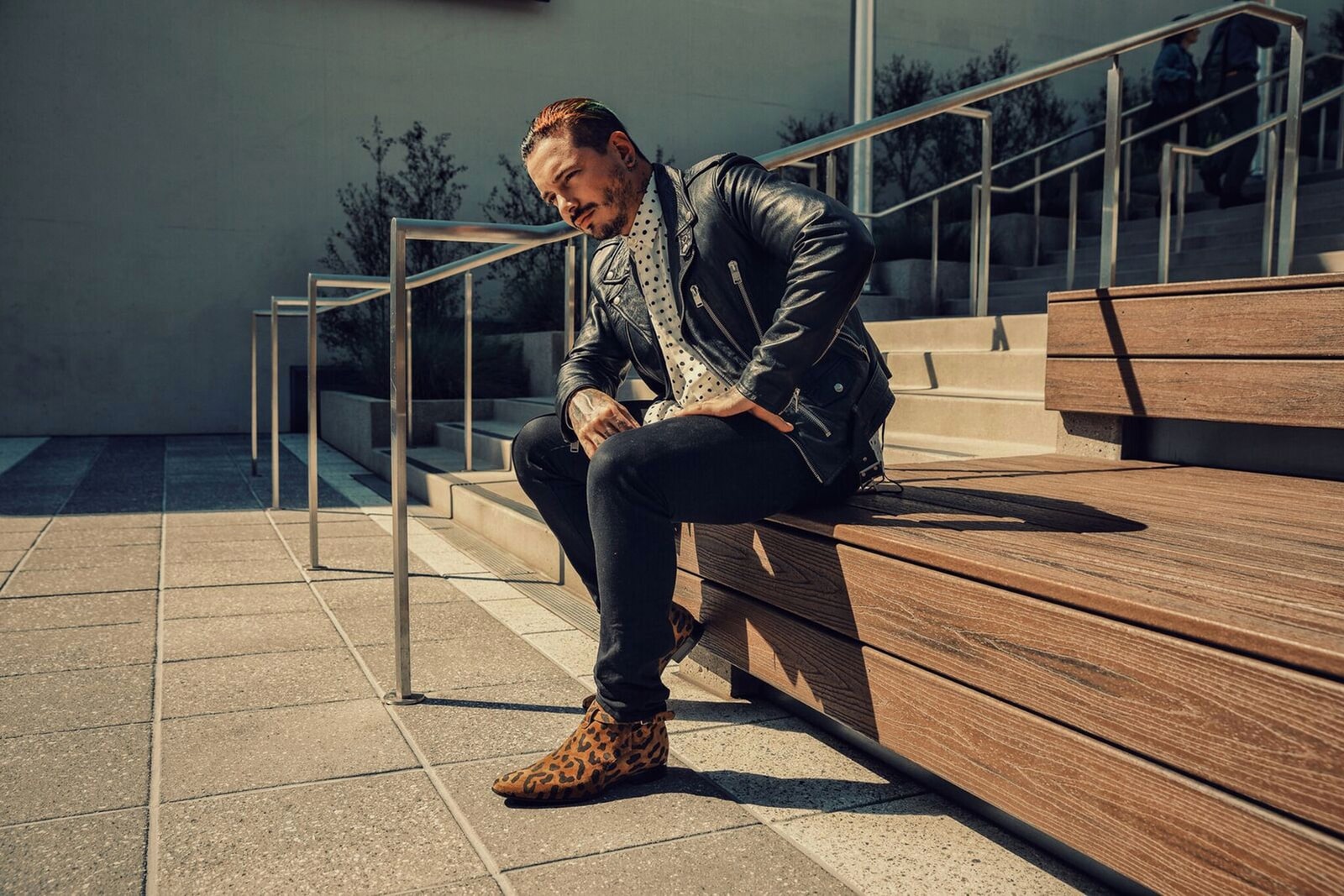 Recently you've been announced as the men's ambassador for New York Fashion Week. How did that come about and what makes a person a good ambassador?
I wasn't expecting that. They just sent the invitation. It was amazing because I truly love this — I don't know if you would call it fashion, I just think I like to have my own style and just be me. Of course, I learn from everything and I have a little bit of everything.
Do you think there's a certain responsibility being a fashion person or icon?
No. It's like making music. It's a way to express yourself. I just follow how I feel. I cannot just wear something because of what people are going to think about me. I just gotta be me. If they feel it that's great.
You spend a lot of time in your hometown, Medellín. What do you do on a regular day there and what would you show your guest if he or she visited?
I would do what everyone does. I would go to the movies, I'm really chill. Normally I'm on the road and when I'm at a concert, I'm around noise and people, so I do it the other way around. I go to the movies. I go to restaurants. Have my friends at my house. Chill out. As soon as you get to Medellín and you start breathing the fresh air, you realize it's different. It's special. It's not just about the city, it's about the vibe. Everyone is super kind and just want to make you feel like you're at home. The other things are cool but the people are the coolest thing.
What would you say are some of your favorite brands?
Well, there are a lot. We could go to the classic ones like Supreme and adidas. BAPE sometimes, I still have some BAPE things. We could go to Chanel or Haider Ackermann or Mike Amiri. Fear of God, FourTwoFour. They're all my friends so I like them. Saint Laurent, I love Saint Laurent. Gucci is getting better with Alessandro Michele. What else? Dior has a lot of cool stuff. The collab with Pharrell and G-Star is amazing. Everything that Pharrell does is amazing. I can go to any brand and I just like to mix them and create my own style.
What is the sneaker culture like in Medellín and Colombia? What are the main fashion differences from other cities like New York?
Sneakerheads are the same everywhere. Whether you're from Nigeria or Colombia, when you're really into sneakers we all know the same. We know what's hard to get, what's not; what's special and what everybody has. It's basically the same. Sneakerheads are sneakerheads. A group, a familia, a worldwide familia.
Would you say you've played a role in elevating the awareness of fashion in your hometown or in Colombia?
I always dreamed to make a statement that Latinos are not what people used to think about us. It's all about perception. I want to change that perception and make it cooler. I think Latinos are cool, but the way they used to look at us, it wasn't that cool.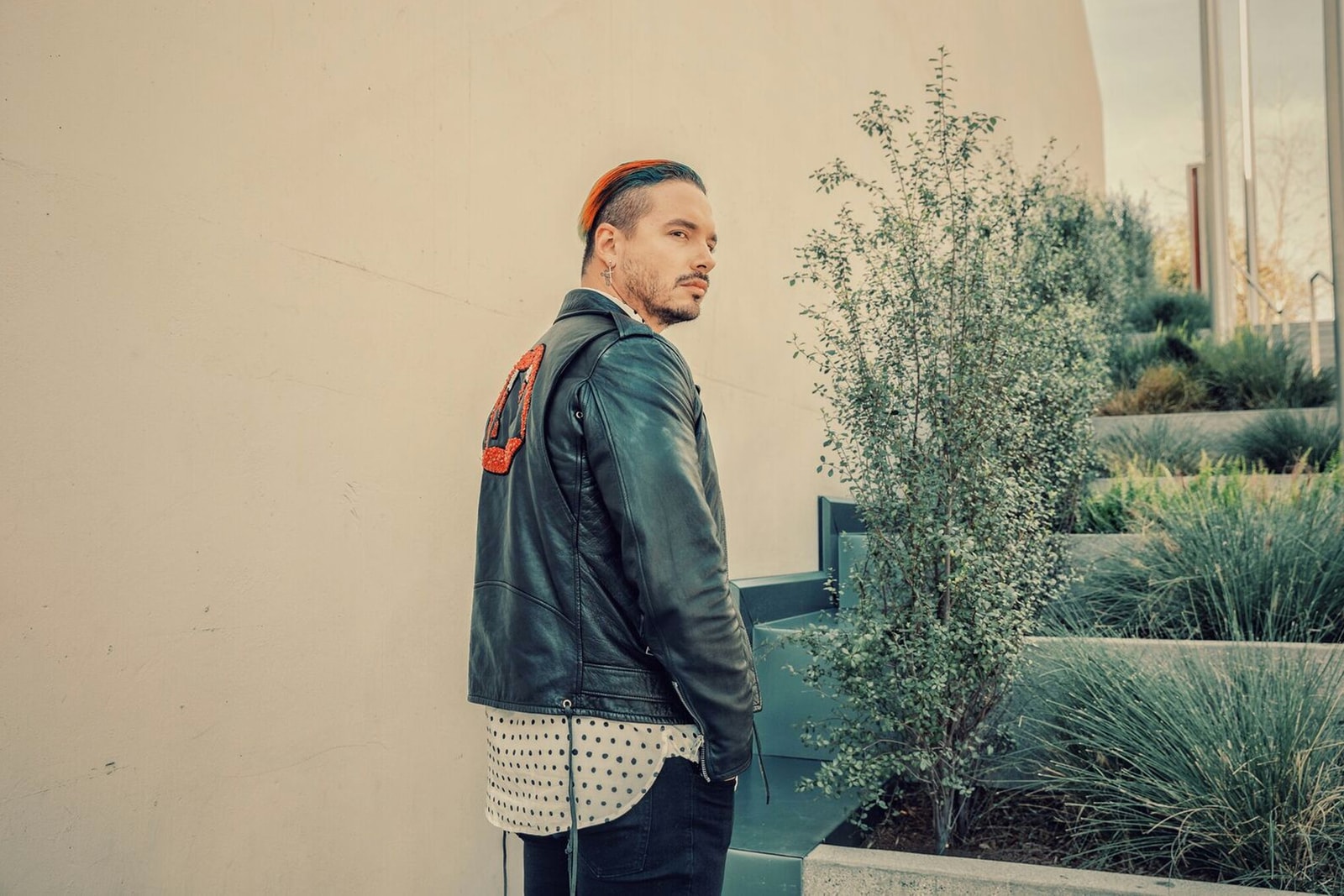 Your music touches the Hispanic community in the U.S. and also garnered popularity around the globe obviously. What part of your music do you think unifies all the different cultures in your audience?
I make good music and people can vibe to it. We're just making something great. Even if they don't understand what I'm saying they feel that it's right and that music makes people feel better. In a party, they want you to repeat the song. You don't know what he's saying but it's cool. It's amazing.
You're currently teaming up with Buchanan for the "Es Nuestro Momento" campaign, which is to celebrate the Hispanic community and bring all of its creative talents together. From a cultural perspective, what are some of the challenges and opportunities there?
I think there are more opportunities then bad things. I think the world is getting smaller with all social media and the Internet. Now, it's easy when you drop a song and they listen to you in Japan, immediately. It's just about making good music and having a concept. The world will know about you, it just takes time.
Congrats on your world record for being the first Latin artist to surpass a billion views. There has been a few other Latin American artists that have been successful. Is there anyone in particular that maybe inspires you?
Daddy Yankee inspires me. Daddy Yankee is like JAY Z when it comes to explaining to the world what is going on. He's like the JAY Z of reggaeton. He started everything and stays relevant over time.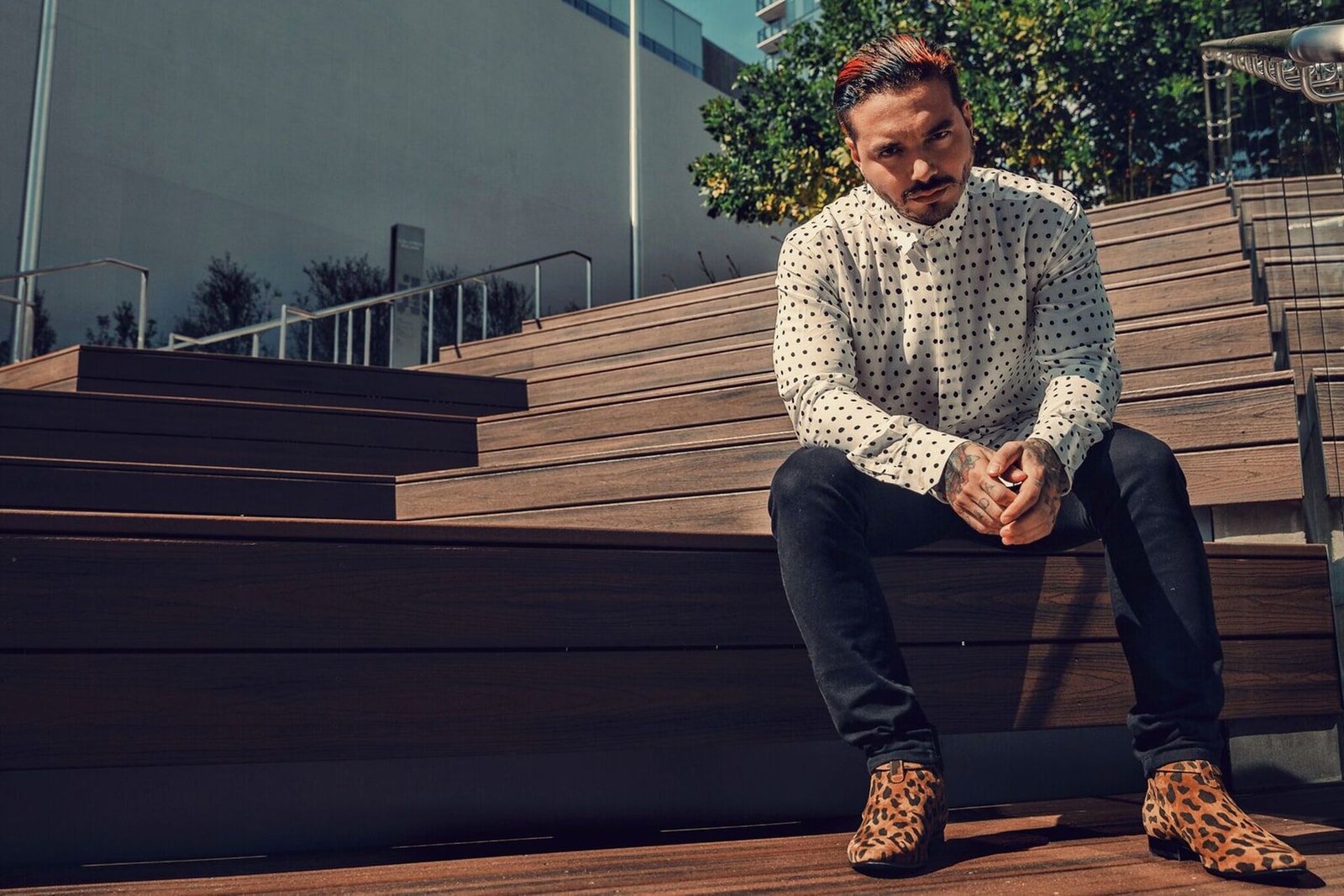 What's on your current playlist right now?
I've been listening to a lot of Migos. Even if you don't want to listen to them, you have to listen to them because you hear them everywhere. It's cool what they're doing, I love it. I listen to Drake too. Besides that, I listen to reggaeton like crazy.
Anymore collaborations with American artists coming in the pipeline?
Yes, there are a few. We have something with Big Sean. We've been talking about that for a long time. There's no reason to hurry with that. There are going to be other surprises and cool collaborations this year.
You've been in the game for a few years now. What's the key to longevity?
I think as long as you feel like everyday you're learning something, you're going to keep relevant. I feel like I'm learning everyday.