Alessandro Michele Recounts His Rise to the Top of Gucci
It's finally Michele's time to shine in the spotlight.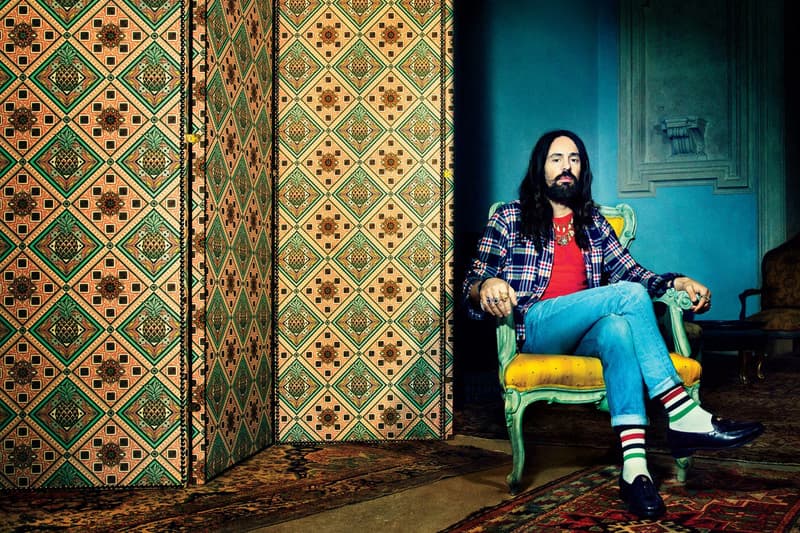 Gucci has been in the luxe game longer than Alessandro Michele has been alive. But the creative director has been making his name known over the last couple of years. The Jared Leto doppleganger (or maybe it's the other way around) has been strongly influencing the fashion world, both men and women alike, with his designs incorporating florals, animals, nature and bright patterns.
GQ writer Zach Baron examines the colorful whirlwind that is the presence of Michele as he recalls an intimate encounter with the visionary lead of the Italian brand. In the article, Michele covers everything from the influence of his aesthete parents, the emotive power of his designs, and his chequered relationship with his immediate predecessor, Frida Giannini. You can read the full article here.
"I think that there is not really a difference between a 'Peanuts' and a beautiful Renaissance painting, there is something very romantic in the 'Peanuts'—it's at the same level of a novel or a Jane Austen story or a beautiful embroidered rose fabric. It is a piece of romanticism."
Someone asks about all the living things that adorn his clothing, the tigers and bees and birds.
"The beauty is from nature, always," he says, his voice raised in the middle of the mob. Italian-accented English, awash in sincerity. "Animals is god!""I spent all my life hypnotized from the beauty," Michele says. "Beauty" is maybe the word you hear most from Michele.
"The day that I will not have the chance to run under the beauty, I don't want to live anymore," he says. "Because it's one of my first reasons to live. I mean, when I am nervous, I try to look at something beautiful. I get in a beautiful place. I try to read something beautiful. I try to read something like a beautiful poem—something that makes me feel better because it's like my religion."
Tom Hiddleston, who starred in a recent Gucci campaign, put it to me another way: "Alessandro Michele seems to work from a place of total freedom."