For Every Living Thing: A Day in the Life of Felt's Kristian Acosta
The designer speaks on the deep house inspirations behind his new collection, "new Skool Acid."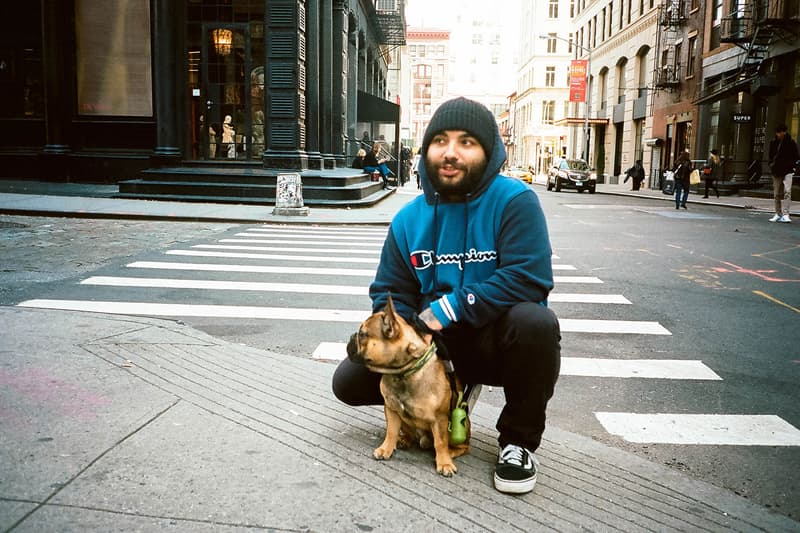 Kristian Acosta is not interested in creating a persona. His brand, Felt (a backronym for "For Every Living Thing"), has a diverse cultural genome: his collections are primarily based on bright colors that often pay equal homage to sports teams of the past, Saturday morning cartoons, and music, but the designer himself—who goes by Kosta for short—is incredibly transparent. Before our conversation even begins, he announces that his dog, Bullet, is being chauffeured to his office in an Uber as we speak—"Fair warning, though: his farts are fucking disgusting." Duly noted.
Felt's office is actually nestled in a corner of Cinematic Music Group's offices on New York's Canal Street. Cinematic is a record label, perhaps best known as the home of Joey Bada$$ and the Pro Era collective. Pro Era member Kirk Knight floats about the office, eye-balling new designs and bantering.
"I'm not all for that mystique," Kosta says, nudging Kirk to roll a fronto joint. "I'm a real person. I'm broke. And that's okay! Because money will burn you out worse than partying and drugs."
1 of 4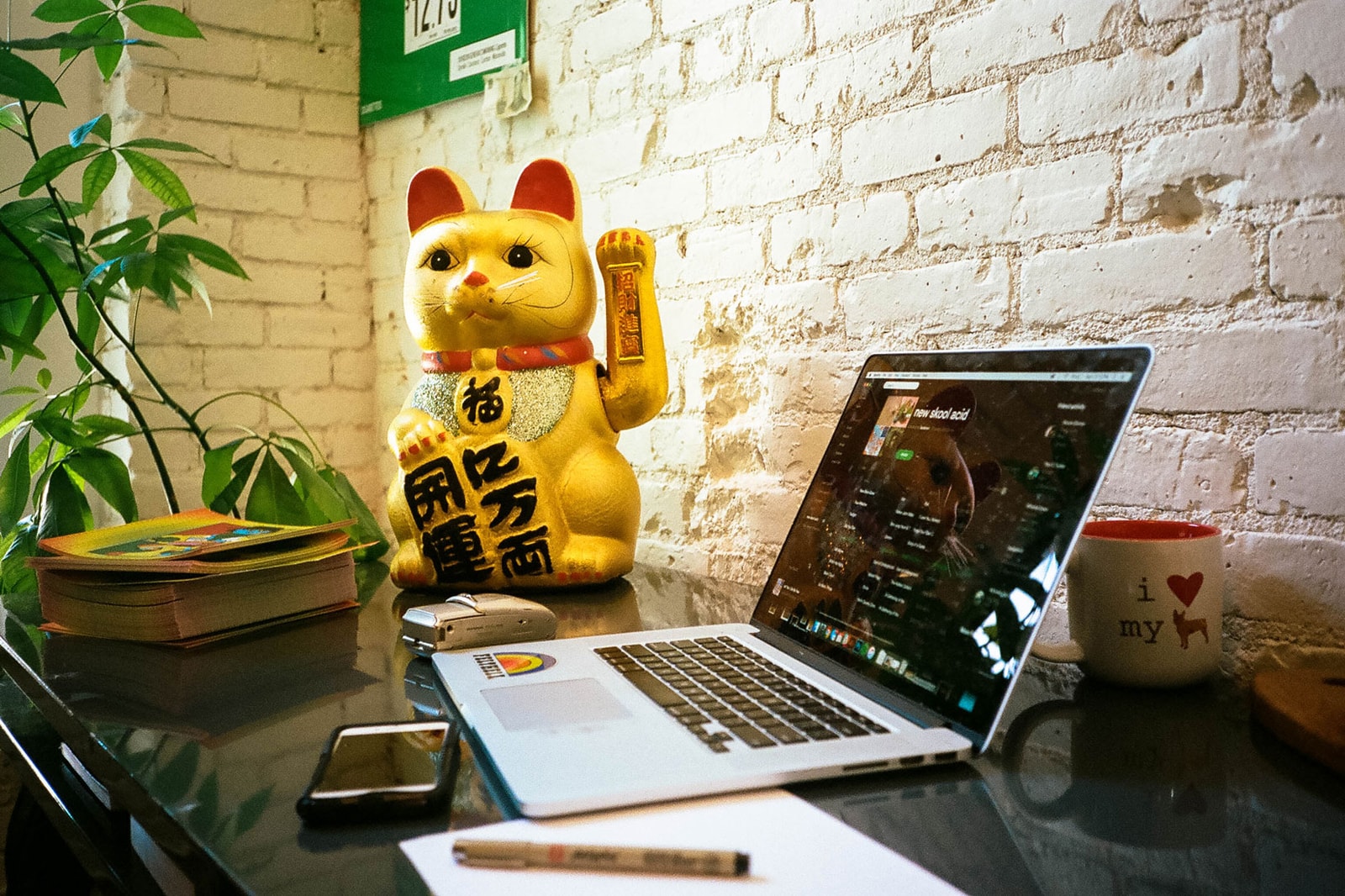 2 of 4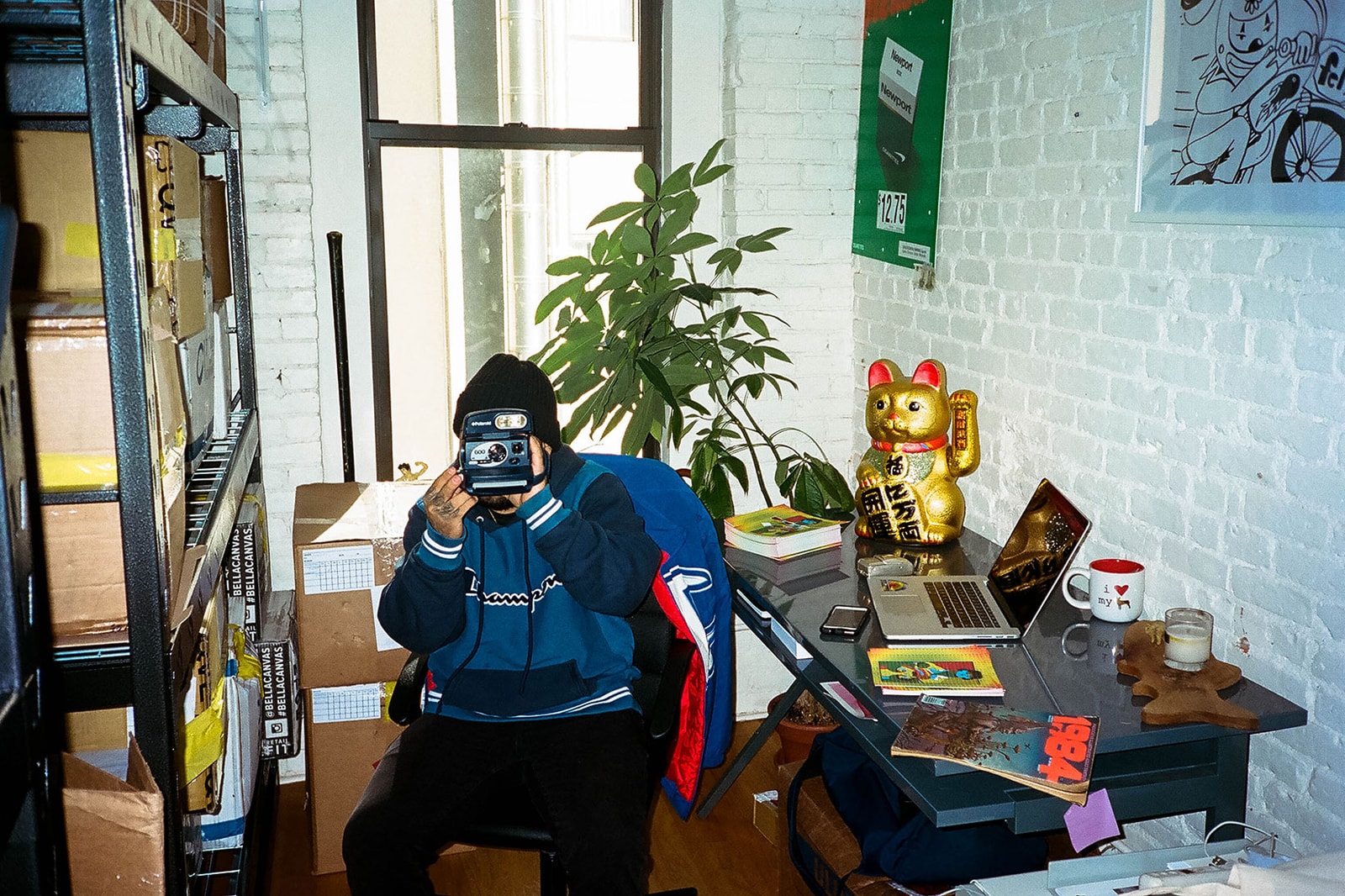 3 of 4
4 of 4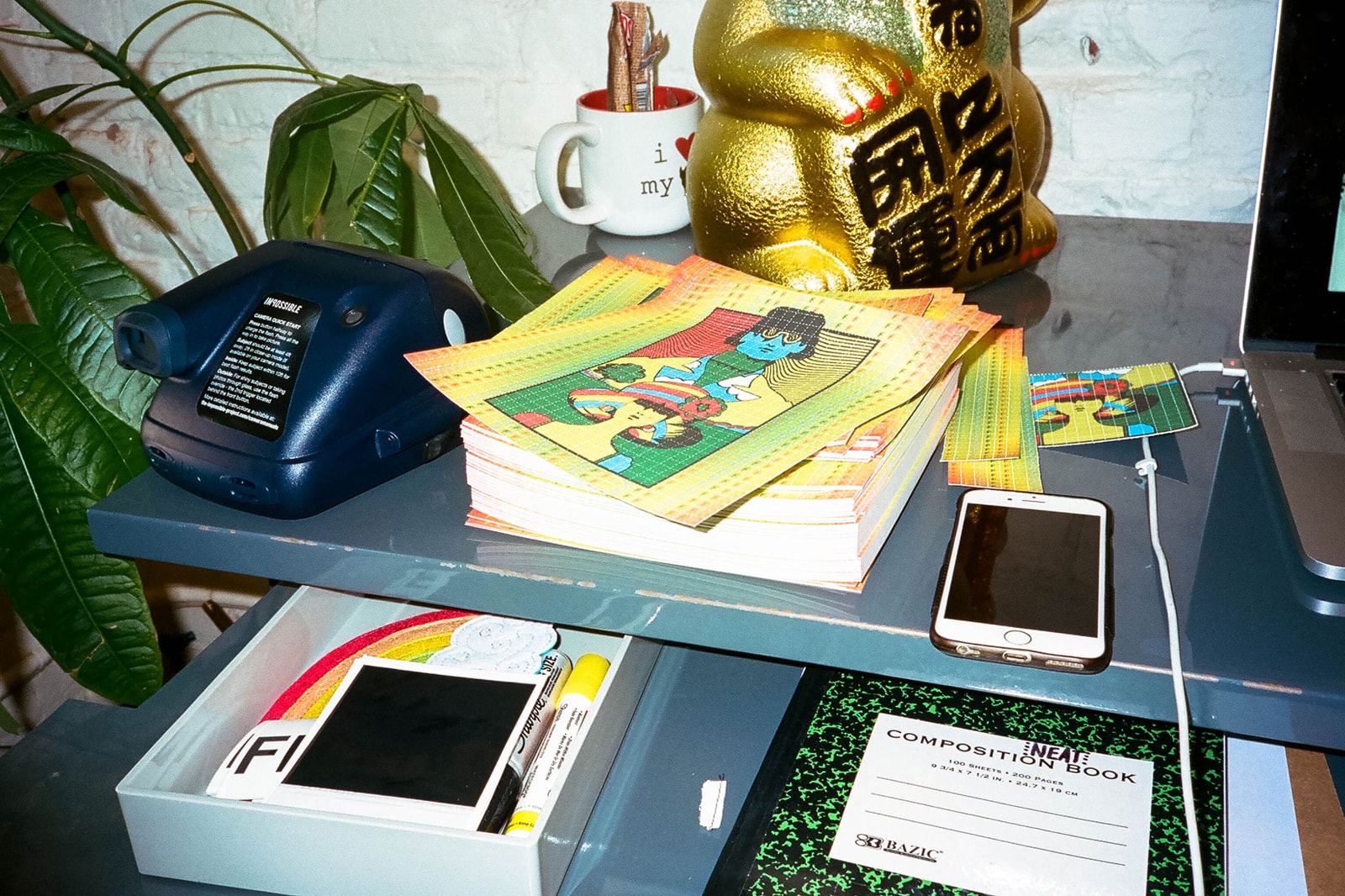 Speaking of drugs: the brand's new collection comes shipped with a sheet of custom-printed blotter paper, sans LSD of course. "The guy who made these for me told me that I would have bad karma if I dropped acid onto these, so I decided against it. I just wanna give people something that they can hold onto and collect."
Felt's aesthetic is largely playful and nostalgic, colorful and saturated. At first blush, the brand seems inspired in equal part by Saturday morning cartoons and '90s symbology. But Kosta insists that there's more going on than initially meets the eye.
1 of 3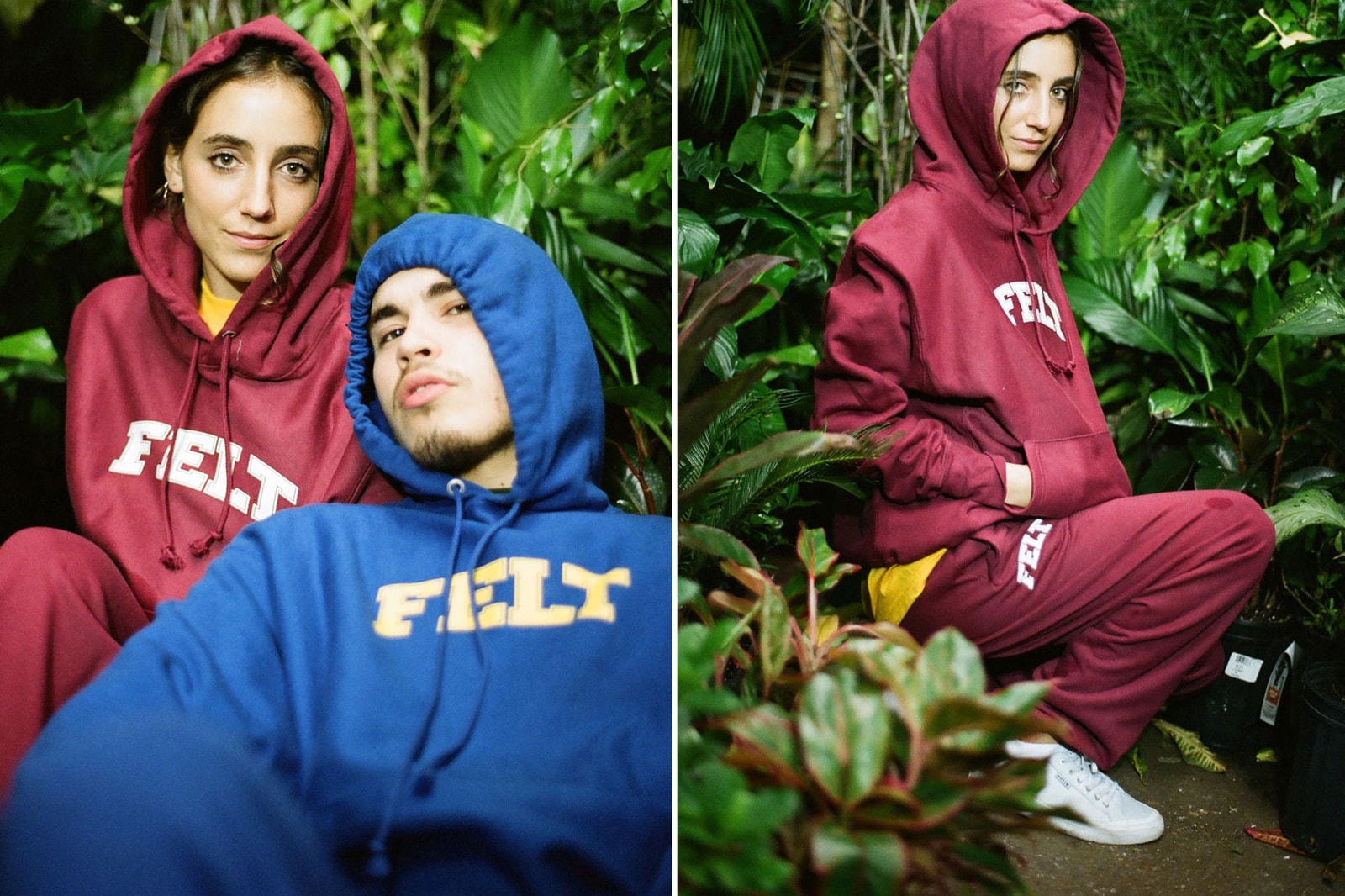 2 of 3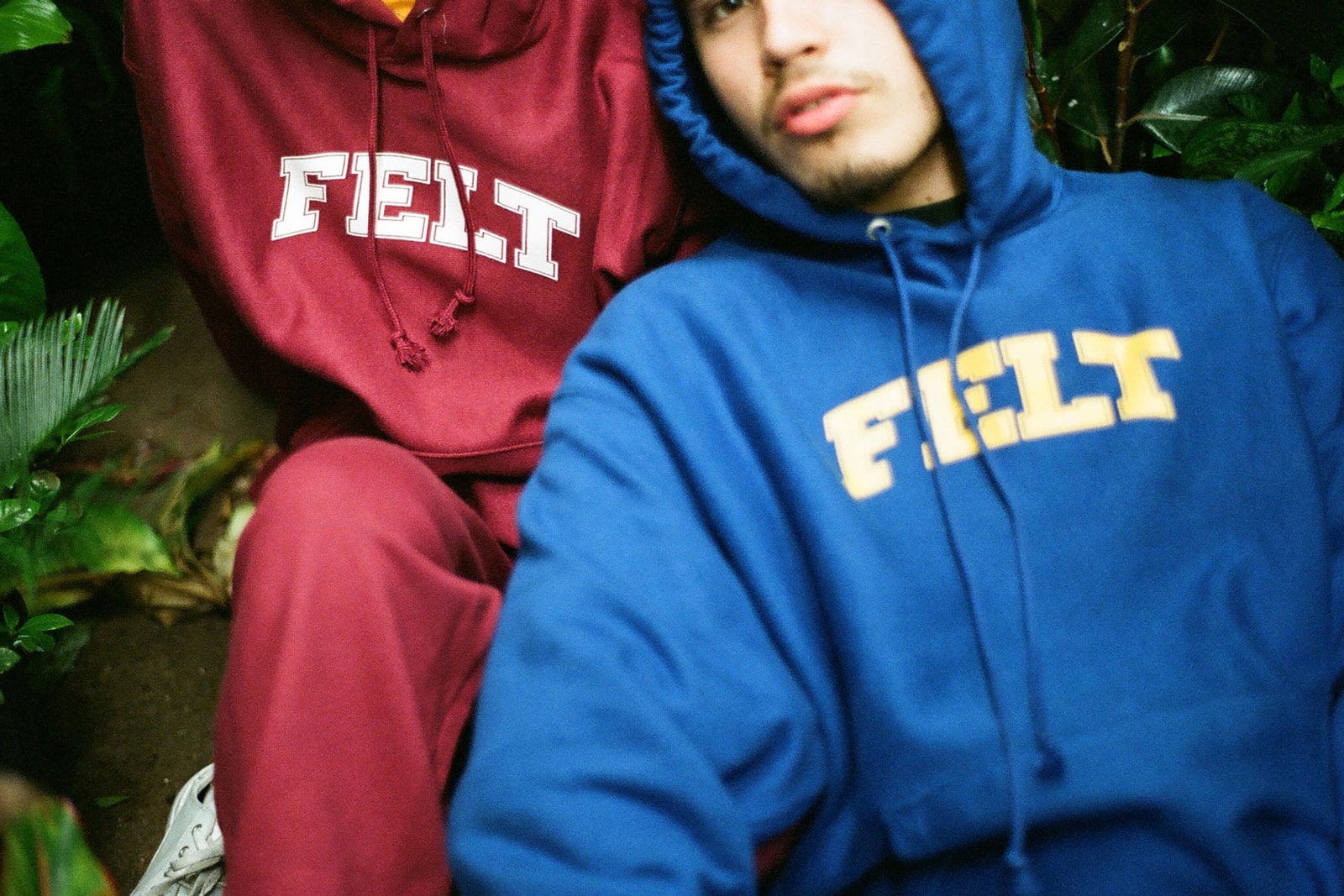 3 of 3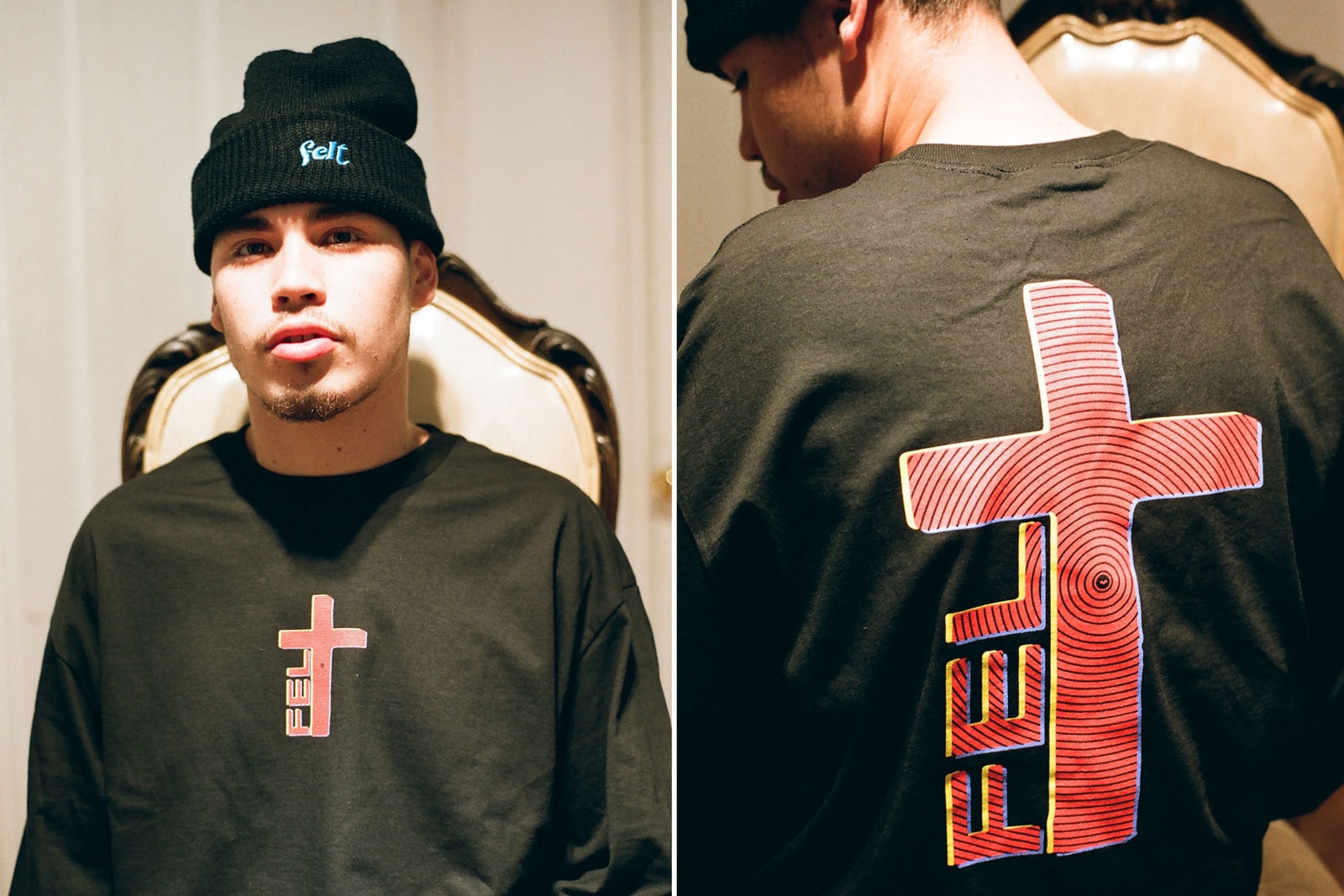 The collection he's working on right now, "new Skool Acid," takes its name from a deep house track by Welsh DJ Jamie Jones. Kosta is himself a devout house fan—when he was growing up in Miami, he used to follow UPS trucks around stealing Ultra tickets when he was too broke to afford them himself. Other references to the house music scene are a tad subtler: Deniz Kurtel's abstract album artwork inspired the psychedelic waves on the collection's tag design, for example. "I was so embarrassed to tell people I was into techno growing up because everybody always thinks I'm talking about Tiësto, so I'd just say I'm into deep house." Kosta realizes that Seth Troxler, Maceo Plex, Art Department, and Thugf*cker are weird names for a streetwear designer to drop: "A lot of kids are into rap exclusively, but there's a lot of great inspiration to be found elsewhere." He also notes that he plans on launching a series of Felt raves and collaborative releases.
When asked where he culls design inspiration from, he shrugs: "Honestly? As cliche as it sounds, I usually start with music. A lot of my work is based on playlists. I'm not really into clothes." It's another unusual answer for a streetwear designer to give. "I had to start learning the history of streetwear—Supreme, Fuct, Stussy, all that—when I started doing this shit myself, and even now I see kids on the street wearing 'Preme and whatnot and I still have no idea what season they're from or anything like that."
"A lot of my work is based on playlists. I'm not really into clothes."
Pervert, the pioneering streetwear imprint, provided a significant amount of inspiration: Kosta pulls up a Vimeo trailer for a documentary about Pervert co-creator Don Busweiler, who eventually relinquished all of his earthly possessions and joined a mysterious cult called The Brethren. When asked if there are any brands out now that he admires, he replies simply: "NOAH is one of the only brands I'm really fucking with these days, to be honest with you."
"I love color and drawing inspiration from the people I see on the streets in New York, Miami, wherever," Kosta continues. "I'm not really into all of the dark shit, the post-anarchy and all that. Like, I might see a lady on the street in a yellow beanie and a burgundy coat and take inspiration from that." Later, when a box of fresh product appears in his office, he slices the tape to reveal a collegiate-style hoodie in a burgundy and yellow colorway. Other colorways are inspired by old school Rams jerseys and the colors of Kosta's alma mater, Miami Killian High School. He holds up one design, "The Dutch Four," that consists of four angular figures whose faces spell out the brand's name. When asked about the origins of the design, he says: "There's four of them and they look Dutch to me—it's really not that deep."
1 of 2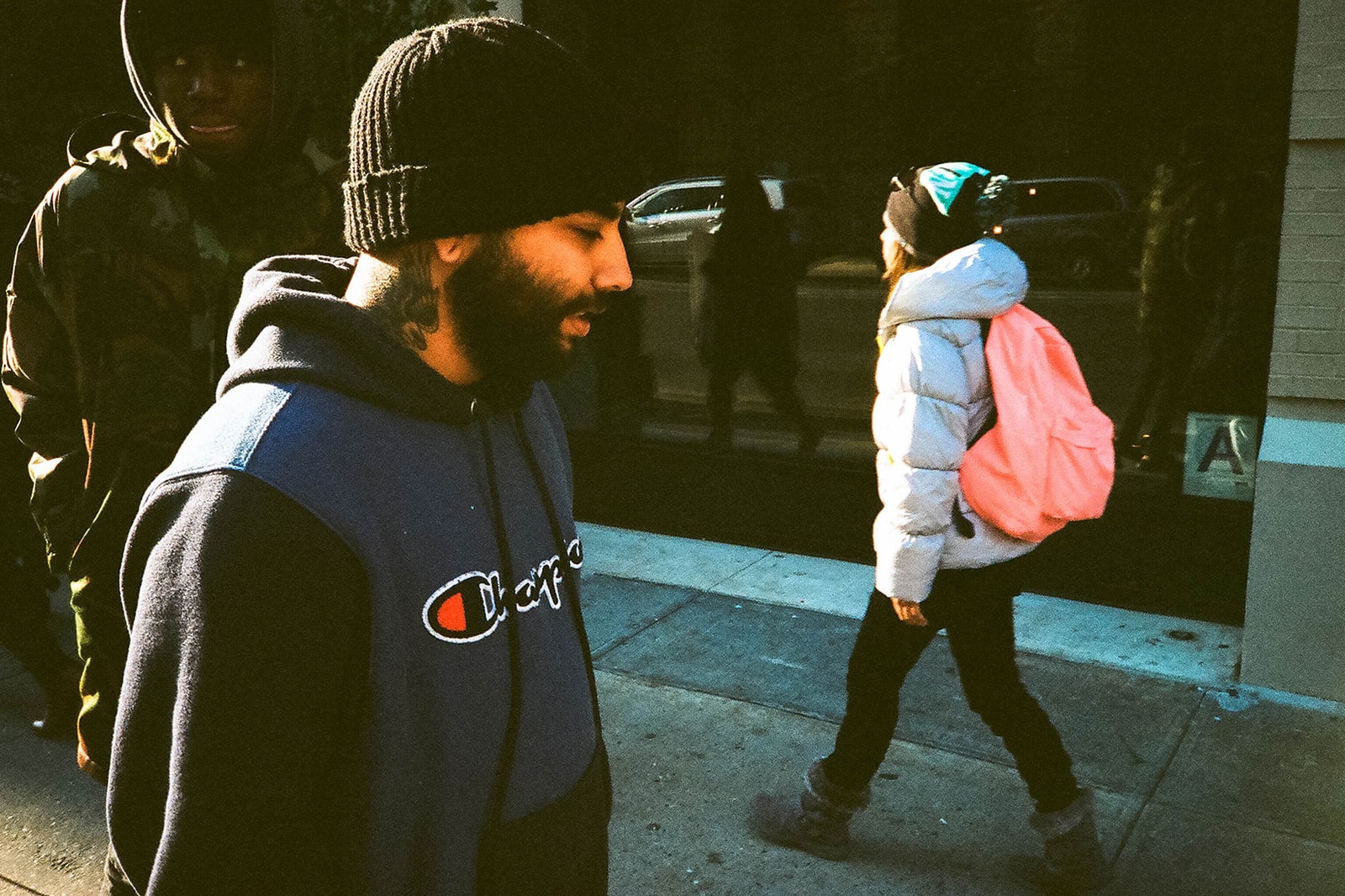 2 of 2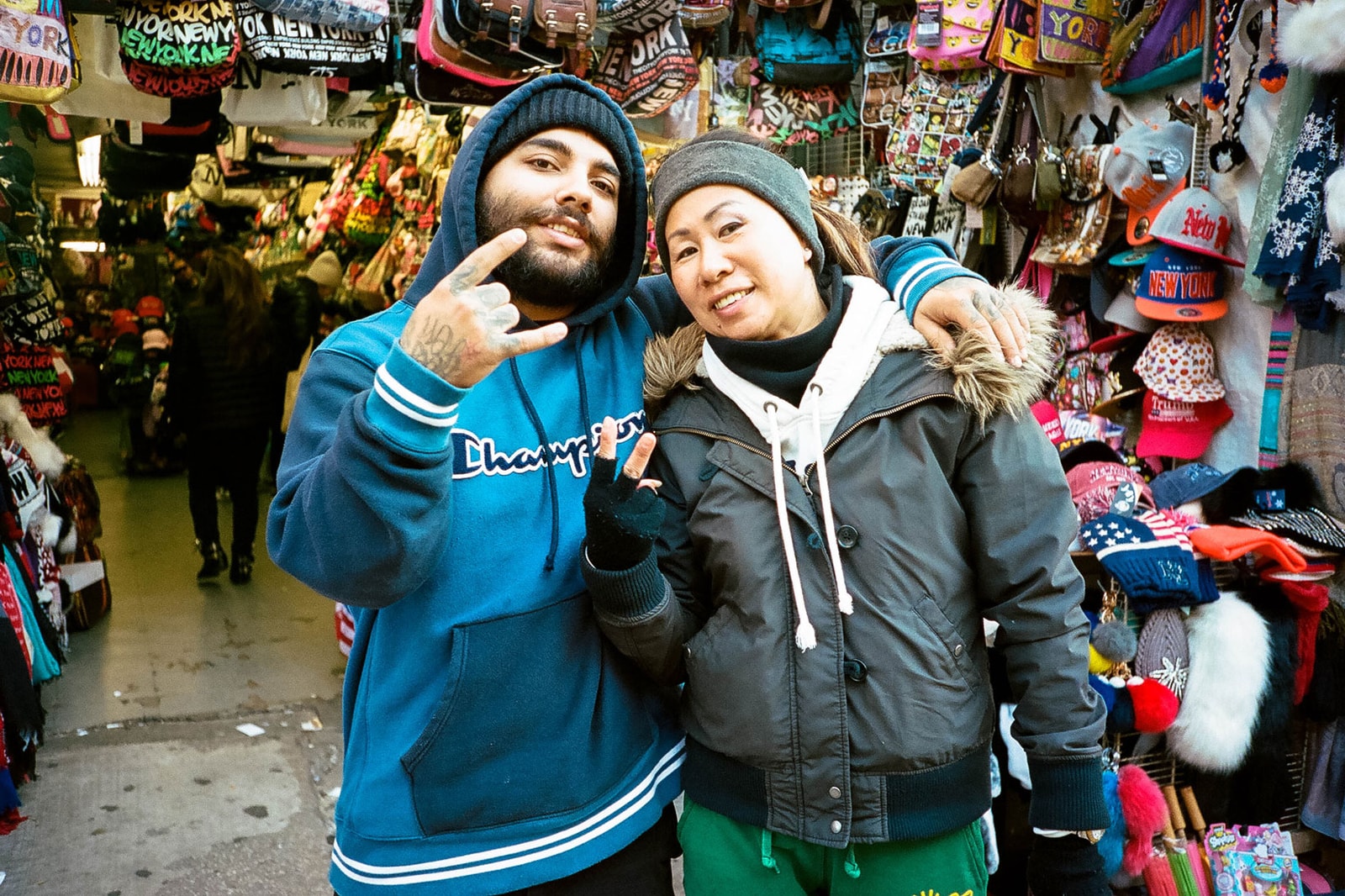 Whatever his source and strategy, it seems to be working. Kosta proudly rattles off stockists and collaborators; he mentions that we will be working with outposts like Colette ("I don't think they even know it yet"), Union, and Dover Street Market, among others. "I met with buyers at Opening Ceremony's offices," he notes, "and they asked me what I thought of their store and I had ever actually stepped foot inside, believe it or not."
"I met with buyers at Opening Ceremony… and I had never actually stepped foot inside their store!"
I ask him how his lookbook with Rich Hil—son of Tommy Hilfiger—came about, and he shrugs: "I just know Rich from, like, life." At that moment, Bullet farts and the entire office recoils as one. Once the room is aired out, he continues: "We went up to his pops' crib and chilled. Smoked mad Swishers. Shot the shit."
As he steps outside to smoke, he and Kirk recognize Ilana Glazer of Comedy Central's Broad City sitting outside of a local coffee spot. Kirk stops to say hi and take a photo. Kosta beams, shaking his head in disbelief: "Just another day, man. Just another day."
1 of 4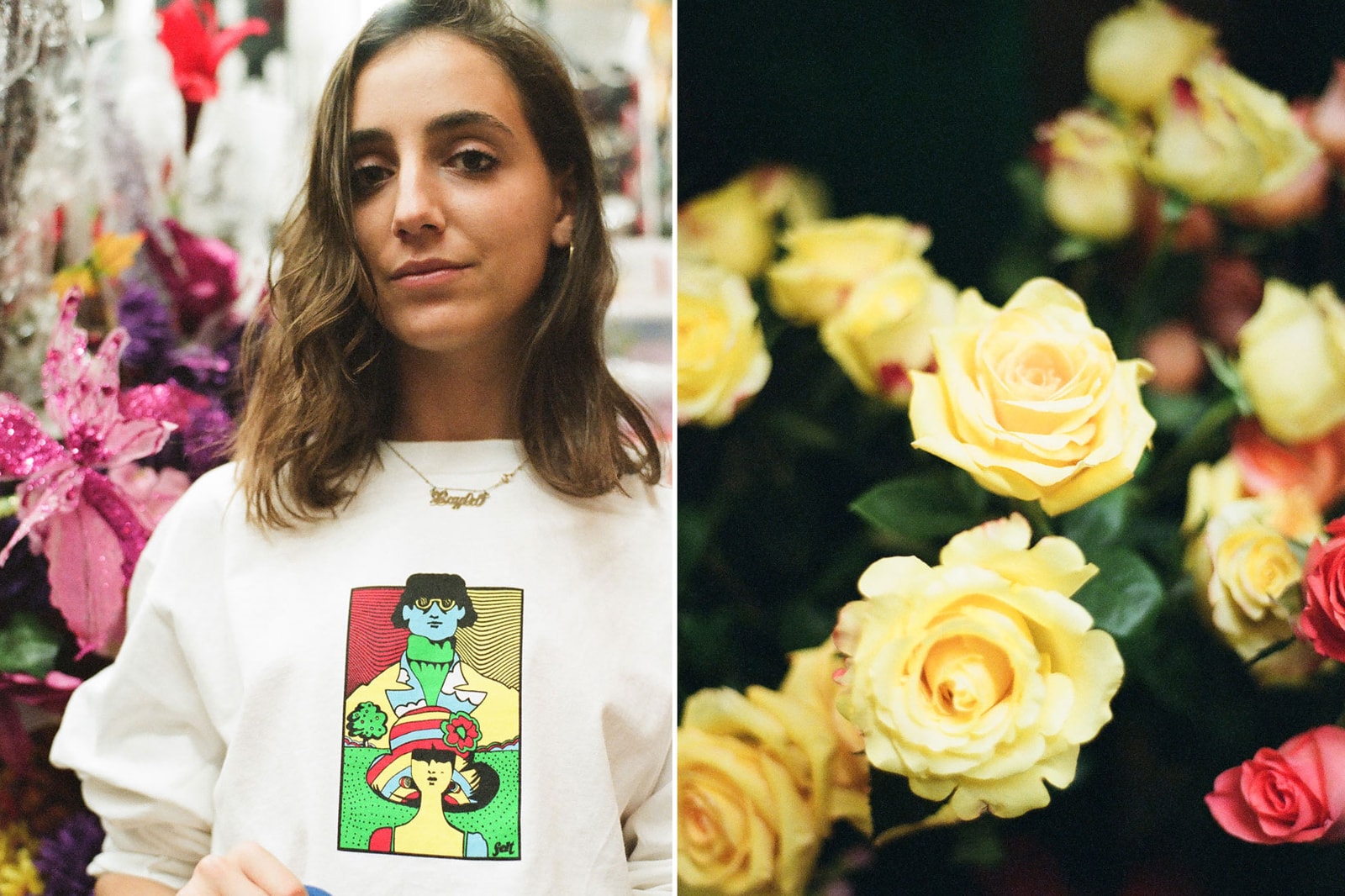 2 of 4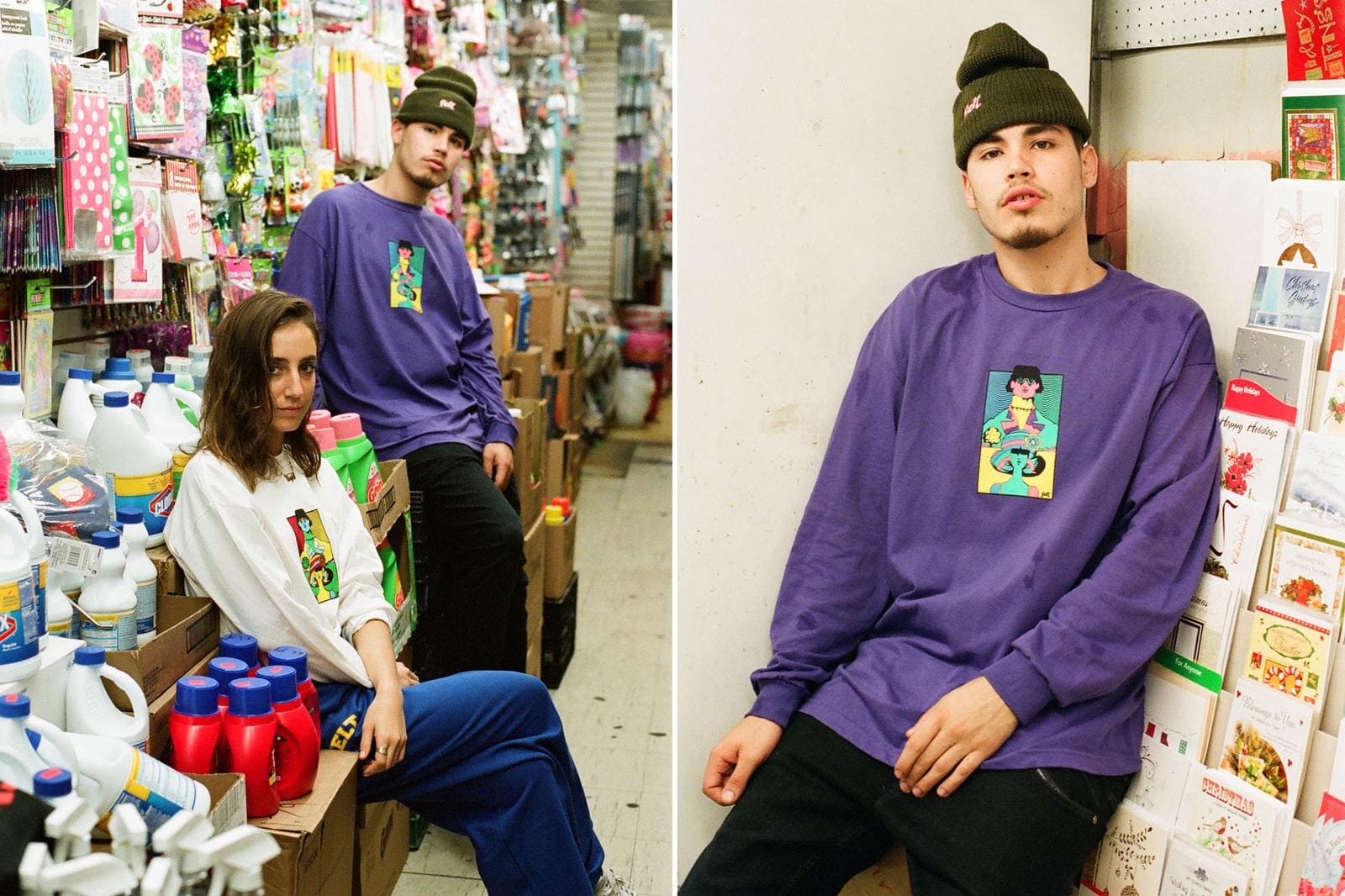 3 of 4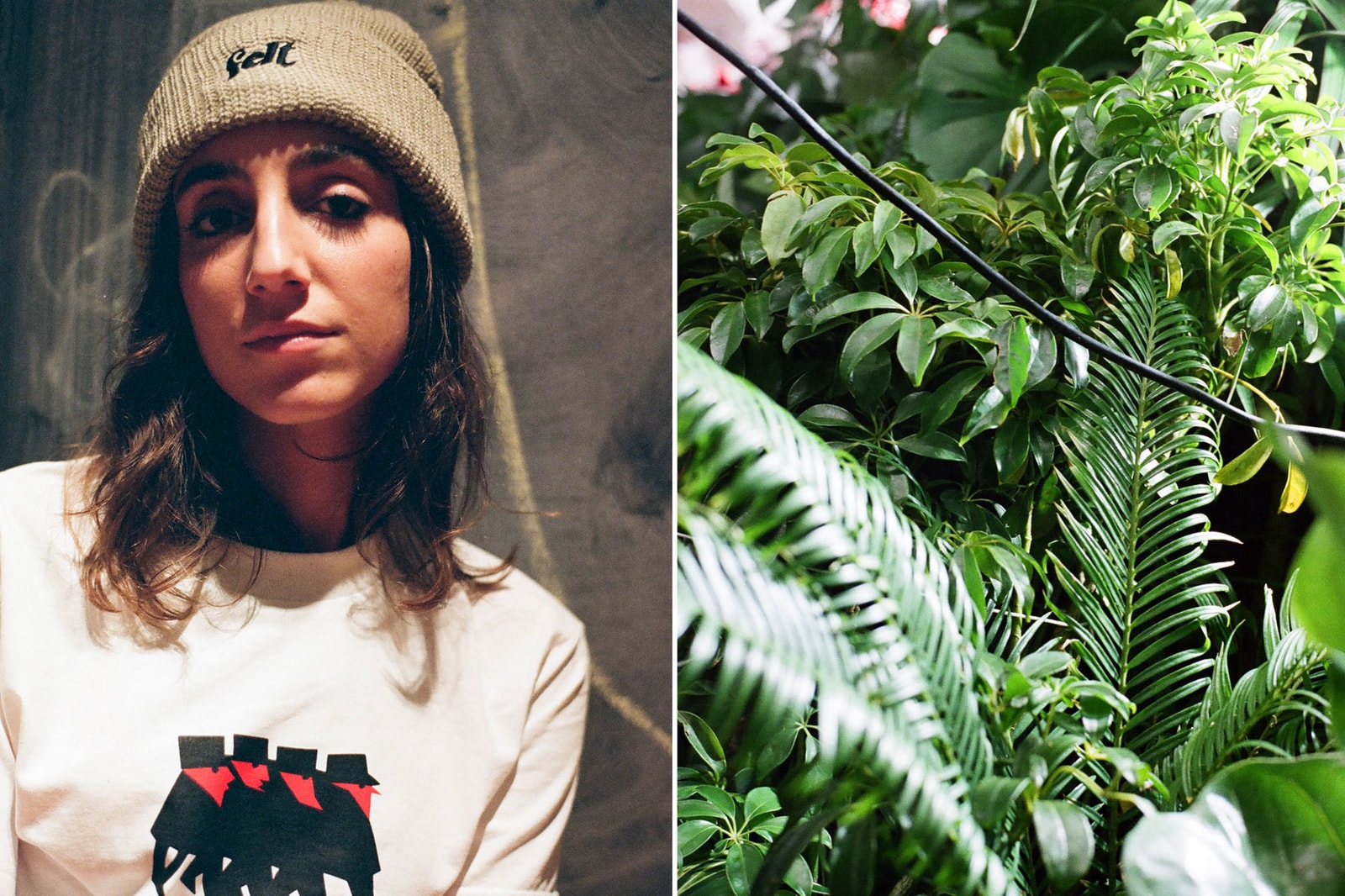 4 of 4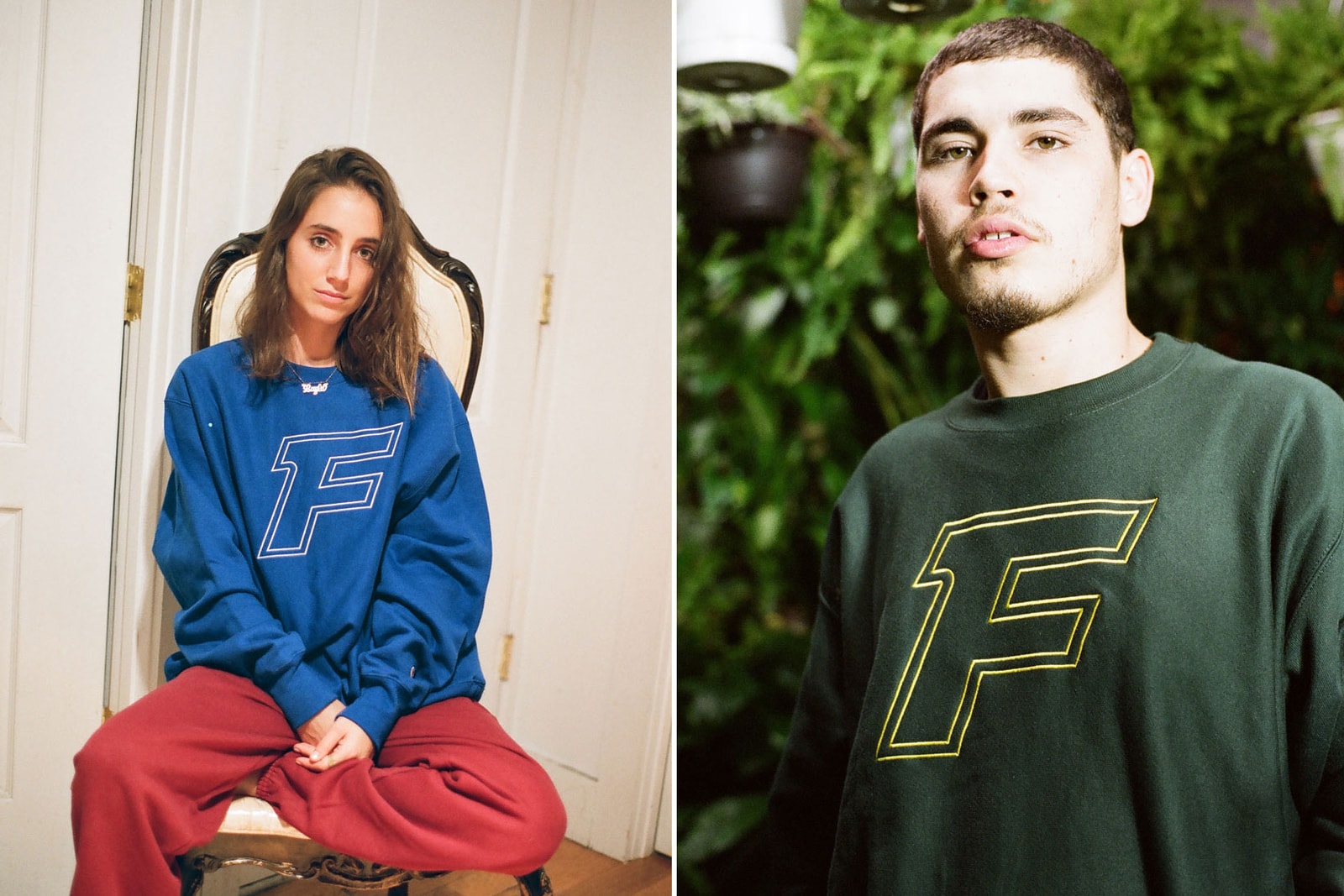 Photographer

Sebastien Samson/IG: @susboyboston
Join Our Discussions on Discord
The HYPEBEAST Discord Server is a community where conversations on cultural topics can be taken further.