FIFA Reveals How the 48 Teams Will Be Allocated for 2026 World Cup
Including a six-nation playoff to decide the last two spots.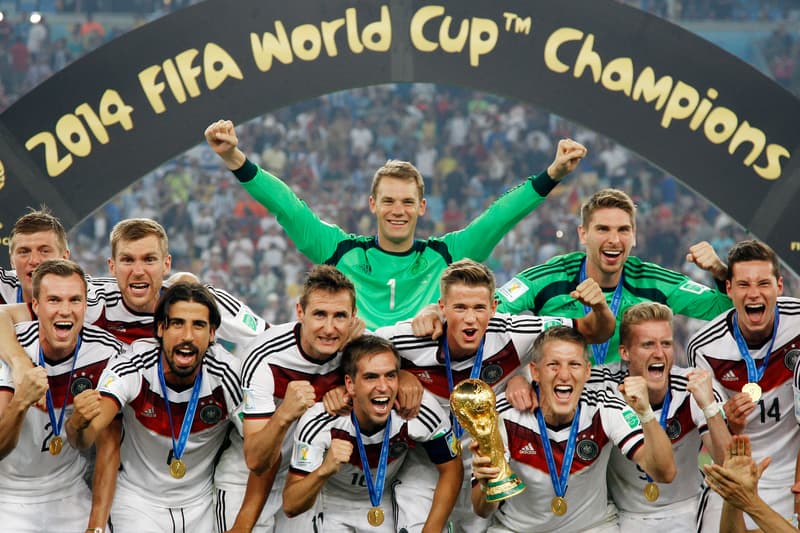 FIFA — the governing body of international football — announced today how the 48 teams in 2026's World Cup will be allocated. This comes just two months after the Association voted to expand the tournament from 32 to 48 teams.
All six confederations will have at least one team in the expanded tournament, with hosts automatically qualifying and their slot removed from their confederation's quota. Here's the proposed breakdown.
Africa: 9 (up from 5)
Asia: 8 (up from 4 or 5)
Europe: 16 (up from 13)
North, Central America and Caribbean: 6 (up from 3 or 4)
Oceania: 1 (from 0 or 1)
South America: 6 (up from 4 or 5)
The above equates to 46, so what's the deal with the remaining two spots? FIFA is pitching a six-nation pre-World Cup playoff between all confederations, minus UEFA, and a team from the host country. Here's how it'll work, courtesy of BBC:
Two teams will be seeded based on their FIFA ranking, and then face the winners of two knockout games involving the four unseeded teams, with the prize a place in the World Cup.

The play-off will be played in the World Cup's host country, with November 2025 suggested as a possible date for the 2026 qualifying play-off.

It will also double as a test event for the main tournament.
The above program change is expected to be ratified by the FIFA Council on May 9 later this year, while the host city will be chosen May 2020. Currently, Canada, USA, Mexico and Colombia seem to be frontrunners.