Plot Revealed: What You Can Expect From 'Stranger Things' Season 2
What dangerous adventures will the kids embark on this time?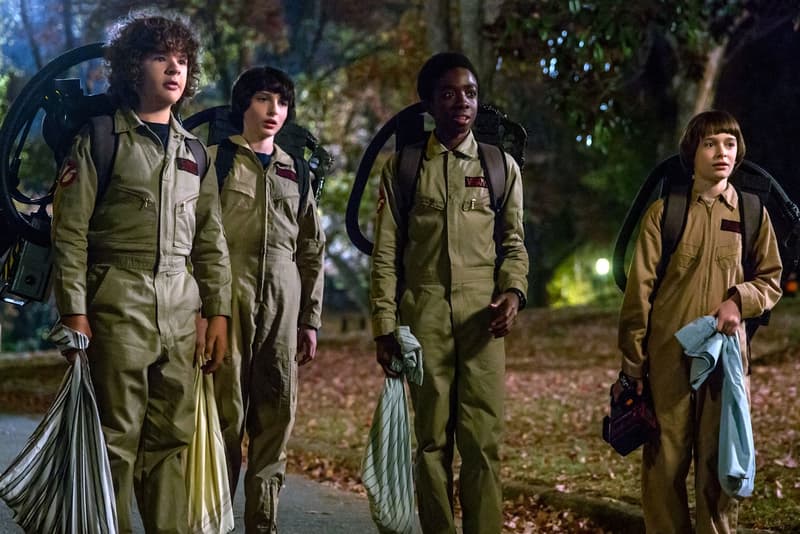 After its main cast just landed the cover of Entertainment Weekly, Stranger Things is back at it again with an official plot reveal for season 2.
Where It Starts and What's up With Will Byers?
According to EW from its cover story, season 2 will start nearly after a year where the last episode ended. It's Halloween too and the boys, including Will Byers, are dressed as the Ghostbusters for some trick-or-treating fun. Also, the last time we all saw Will, he was coughing up a slug in the bathroom — "He seems to be seeing images from the Upside Down—the question is whether they're real or not," Matt Duffer, co-creator explains. "So it seems like he's having some sort of post-traumatic stress disorder."
A Family Recovers
As for the Byers clan, Will and his brother Jonathan, played by Charlie Heaton, will need to learn how to get things back to normal after Will's disappearance. Joyce (Winona Ryder) the matriarch must also keep the family moving on strong as she is now also dating Bob (Sean Astin of Goonies and Lord of the Rings fame), an old high school classmate. "She's trying to mask a lot," Ryder reveals. "I think she's made this choice with Bob because she wants a good father figure in her sons' lives."
Some New Faces
A new brother and sister tandem, Billy (Dacre Montgomery) and Max (Sadie Sink), will be introduced amongst the characters. Being the kids that they are, Lucas (Caleb McLaughlin) and Dustin (Gaten Matarazzo) will build a crush of some sorts for Max. Max's brother Billy, on the other hand, isn't too keen on being friends with the rest of the crew. "Stephen King always has really great human villains," Matt Duffer explains. "The evil in the real world is often as bad or worse than the supernatural evil, so we wanted to introduce a character like that."
The Wheeler Siblings and Hopper
The two Wheeler siblings Mike and Nancy (Finn Wolfhard and Natalia Dyer) are the most affected by the tragic fates of two characters closest to them — Barb (Shannon Pursur) perished in the Upside Down and we speculate that Eleven (Millie Bobby Brown) is "gone." "She and Mike are both the most screwed-up because they're the ones who both lost someone," explains Ross Duffer. "They're both grappling with that, and we see the effects."
As for Hopper (David Harbour), he's got secrets to keep in order to for no harm to come to Joyce and the kids — these secrets include Barb's disappearance and pretty much all the unexplainable things that happened when Will vanished. "It kind of falls on Hopper to be the voice of authority to say, 'This did happen and this didn't happen,'" says Harbour. "He's struggling with the compromise that takes him to, having to lie and cover things up."
What's up with more supernatural stuff?
For one thing, the Upside Down is still open, as well as the spooky lab. Dr. Owens, a friendly character played by Paul Reiser is most likely a "more than meets the eye" figure. As already shown in the teasers, there has to be something in the supernatural realm still going on out there. Fans want monsters and we're sure the Duffer Bros. will deliver. According to Matt as told to EW, "the show will be exploring "different kinds of horror." Dustin will also attain a polliwog-like pet. "It's a little creature I get to bond with," says Matarazzo. "It's obviously not from this planet or this dimension."
As for Eleven?
We guess the minds behind the show won't be revealing anything just yet, or they probably just want us to tune-in to find out.