KFC Wants to Spice up Your Valentine's Day With a Limited Edition Fried Chicken Bucket
The ChickenGram contest is here.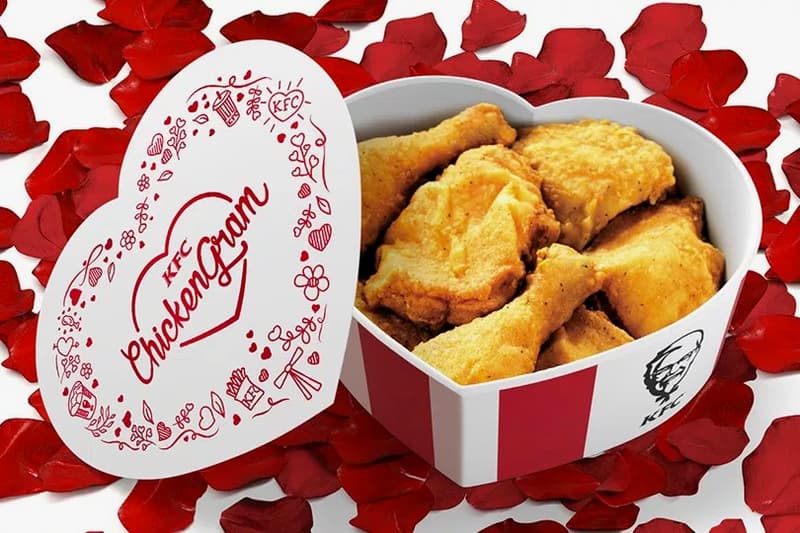 Hot off the heels of news that a chicken pizza, "Chizza," is making its way around Asia, KFC Canada has announced a Valentine's Day contest. The ChickenGram contest will award 10 lucky winners with fried chicken in a heart-shaped bucket. In order to enter, contestants only need to head to KFC Canada's Facebook page and tell the company why their special someone deserves a bucket. In addition, contestants can also choose one of three poems to send with the bucket in case they end up winning.
Speaking with Mashable, Katherine Ferron, a representative for KFC said winners "will be selected based on how compelling their love story is. But we can say confidently that any KFC ChickenGram wedding proposals will most likely receive one." Those looking to enter have until February 10.
Check out the video below and if you really want to set the mood, get a KFC candle.