Shia LaBeouf's Anti-Trump Exhibit Comes to a Close
The four-year planned installation shuts down in just three weeks.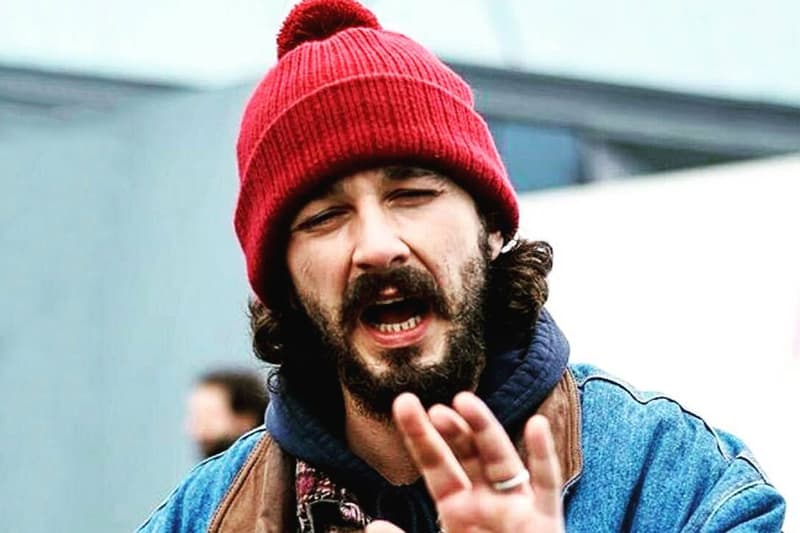 To show his disapproval of Trump's presidency, Shia LaBeouf initiated a special art exhibit of sorts that protests the new POTUS's inauguration. The project, in collaboration with Nastja Säde Rönkkö and Luke Turner, was planned to last for four years (the length of Trump's term). The main purpose was to allow people to come to the Museum of Moving Image to join LaBeouf in screaming the words "He will not divide us" into cameras for a live stream.
However, in only after three weeks, the museum has decided to shut the installation down because they feel it has become "a flashpoint for violence." There has been countless footage of neo-Nazis coming to troll and terrorize the people and the space. LaBeouf even got into an altercation with someone and ended up in jail.
A statement from the museum further explains that, "While the installation began constructively, it deteriorated markedly after one of the artists was arrested on the site of the installation and ultimately necessitated this action."
"Over the course of the installation," it further reads, "there have been dozens of threats of violence and numerous arrests, such that police felt compelled to be stationed outside the installation 24 hours a day, seven days a week."
As for LaBeouf, he only had the tweet below to respond with:
#HEWILLNOTDIVIDEUS pic.twitter.com/NMarcz85NB

— Shia LaBeouf (@thecampaignbook) February 10, 2017