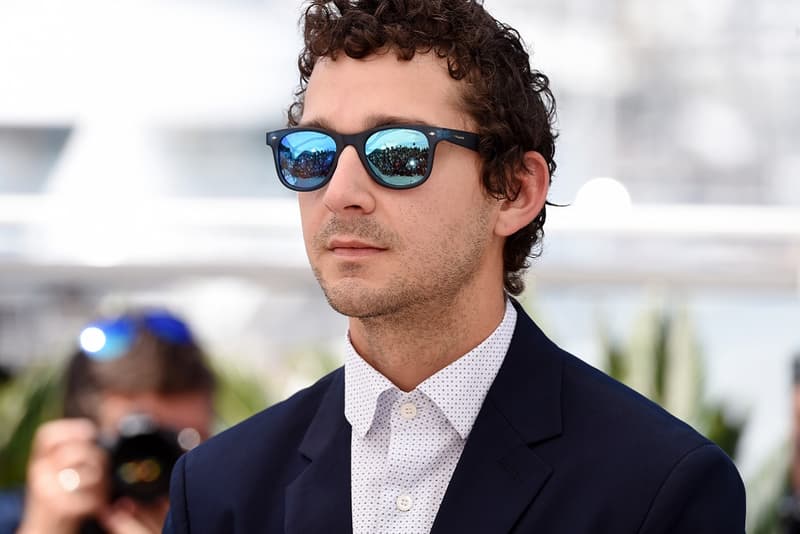 #AndInTheEnd Shia LaBeouf Just Wants to Engage His Audience
A new interactive collaboration with Luke Turner and Nastja Säde Rönkkö.
---
Shia LaBeouf has revealed new information regarding his forthcoming work with Nastja Säde Rönkkö and Luke Turner. Together, the three artists are set to debut an interactive art project titled #AndInTheEnd at the first installment in Sydney Opera House's new Bingefest series. #AndInTheEnd will begin with each of the three masterminds coming to the stage — one at a time — and uttering the words, "And in the end." The way the project unfolds for the rest of its duration will depend on creative interaction from the audience. Breaking down the project's mission statement, LaBeouf shared the following:
"This isn't like the art I saw when I was growing up, where you walk into the gallery and there is paint splattered and shit everywhere … I hated stuff that was hard for me to understand. It made me hate art. That's why my generation stays away from museums. We feel like we're not invited. It feels like you have to have a diploma or a degree to feel something. While the structure of our work is heady, the experience is quite chesty."
Rönkkö adds:
"It's just natural. Human connection always leads to something. Connections are a starting point, a way to get somewhere but we don't know where that somewhere is. It is different for everyone every time."
#AndInTheEnd is the third part in a trilogy of "human connection" experiences that previously featured #TakeMeAnywhere and #TouchMySoul. "Like all our works we don't know exactly what it is until it's started," Turner explains. It will take place for the first time in Sydney this Saturday from 11:59 p.m.-6 a.m. and then take place again at 10 p.m. the next day.
You can check out the entire feature from The Age here. #AndInTheEnd will also be subject to live-streaming and you can find out more info about the project here.