The Full 2017 Fall/Winter Paris Fashion Week Schedule Has Now Been Revealed
OFF-WHITE, Rick Owens, LV, Yohji Yamamoto and Pigalle all in the same day.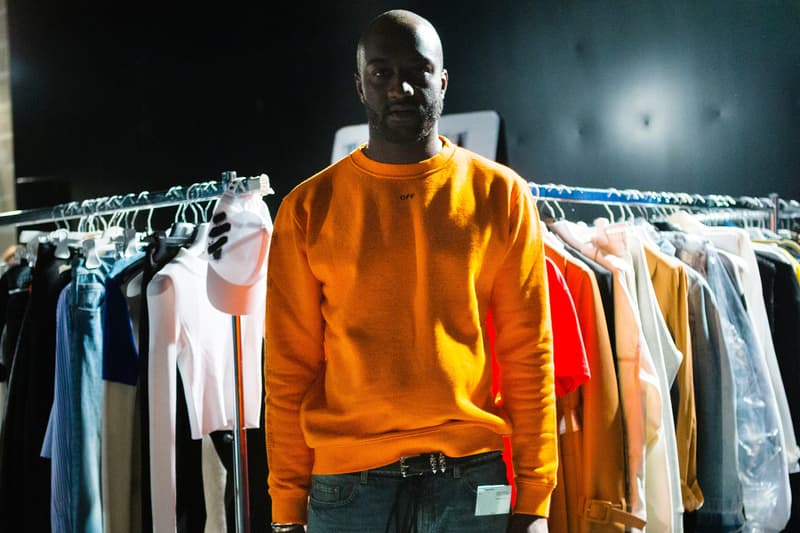 The presentations in Paris just gets bigger and brighter. If you remember, Kanye dropped an hour-long version of "Father Stretch My Hands" during fashion week in June. So who knows what trend-worthy moments will happen for next year's shows. For the curious, the schedule for the 2017 fall/winter Paris Fashion Week which runs from January 18-22 is now available. Check out the timeline below and let us know which designers you are looking forward to the most.
Wednesday, January 18
4:00 a.m. EST – Lucien Pellat Finet
5:00 a.m. EST – Facetasm
6:00 a.m. EST – Balenciaga
7:30 a.m. EST – Icosae
8:30 a.m. EST – Lemaire
9:30 a.m. EST – Y/Project
10:30 a.m. EST – Walter Van Beirendonck
11:30 a.m. EST – Valentino
1:00 p.m. EST – OAMC
2:00 p.m. EST – Haider Ackermann
Thursday, January 19
4:30 a.m. EST – Issey Miyake Men
6:30 a.m. EST – OFF-WHITE
7:30 a.m. EST – Rick Owens
8:30 a.m. EST –Andrea Crews
9:30 a.m. EST – Louis Vuitton
10:30 a.m. EST – Boris Bidjan Saberi
11:30 a.m. EST – Kolor
11:30 a.m. EST – Yohji Yamamoto
1:00 p.m. EST – Dries Van Noten
2:30 p.m. EST – Pigalle Paris
Friday, January 20
4:00 a.m. EST – Junya Watanabe Man
5:00 a.m. EST – Maison Margiela
6:00 a.m. EST – Ann Demeulemeester
7:00 a.m. EST – JUUN.J
8:00 a.m. EST – 22/4_Hommes
9:00 a.m. EST – Christian Dada
10:00 a.m. EST – Cerruti
11:00 a.m. EST – Comme Des Garçons Homme Plus
12:00 p.m. EST – Givenchy
2:00 p.m. EST – Berluti
Saturday, January 21
4:00 a.m. EST – sacai
6:00 a.m. EST – AVOC
7:00 a.m. EST – Études
9:00 a.m. EST – Dior Homme
10:00 a.m. EST – Wooyoungmi
11:00 a.m. EST – Balmain
12:00 p.m. EST – Henrik Vibskov
1:00 p.m. EST – White Mountaineering
2:00 p.m. EST – Hermès
3:00 p.m. EST – Ami Alexandre Mattiussi
Sunday, January 22
4:00 a.m. EST – Officine Generale
5:00 a.m. EST – Lanvin
6:00 a.m. EST – agnès b.
7:00 a.m. EST – SANKUANZ
8:00 a.m. EST – RYNSHU
9:00 a.m. EST – Sean Suen
10:00 a.m. EST – Paul Smith
11:00 a.m. EST – Julien David
12:00 p.m. EST – Thom Browne
1:30 p.m. EST – Kenzo