Riccardo Tisci Discusses How Basketball Has Influenced His Work
While talking about his latest NikeLab Dunk reinvention.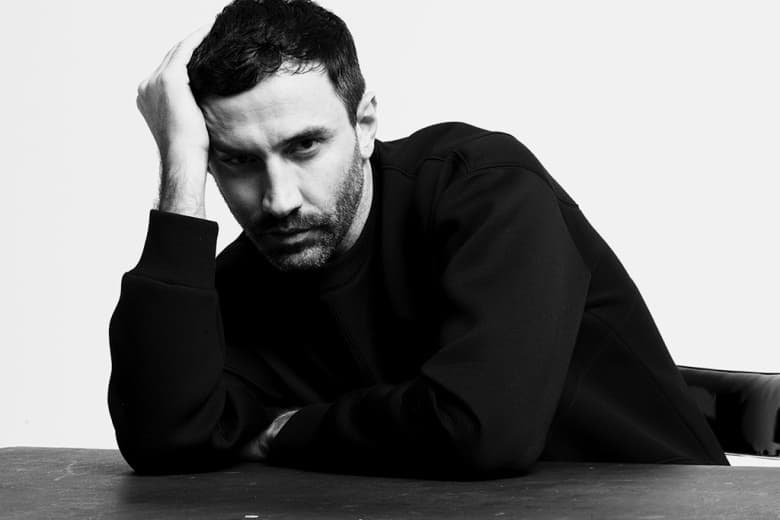 In a recent interview about his latest Nike Dunk redesign, former Givenchy designer Riccardo Tisci touched on how basketball has influenced his work.The designer talks about how basketball was his first love and how an unfortunate injury led him into the world of fashion. Additionally, the designer talks about how the sport represents freedom and his personal dream team.
Check out an excerpt from the interview below and head here to read it in full.
What were the codes of basketball that you love the most?

The link between my career, Central Saint Martins, Givenchy and everything I did in my career, a lot is about basketball. I love the silhouette of basketball, the vest. That, for me, is really modern and really cool. And it became a big explosion when I when I was 17, 18. It was the beginning when rock was disappearing and hip-hop, rap and R'n'B were taking over. Neneh Cherry, Erykah Badu were exploding and there was this rap, ethnic and sportswear mix. I was obsessed with the big volume, the fact everything was hanging. It was amazing because tennis was tight, every other sport was tight, and basketball was pretty baggy.

Basketball's about community and you've always been about a tribe. How did it inspire your Nike collection when you were designing?

Everything I'm doing is about that, because I come from a very big and dispersed family, so I know how to really live in a group of people, in good and bad weather. When I was a child, I grew up on the streets because my family was not very financially strong. So I didn't have the money to do many things that other kids could have. So my free time and my growing up, all my experience was done in the streets. So having a part of that energy, the love of people together, deserves to belong to what I'm doing – and that is my strength.

Basketball fans are seriously devoted. What do you like about their passion?

A lot. I knew about it, but now working with Nike, I'm so impressed and shocked at how it became a cult – it's like a religion. There's kids that spend every waking second after second to see what new shoes are coming out, only to buy something beautiful. Because today, we're leaving things, we're using things, we throw away things very easily – everything changes so fast. These kids become really obsessed, and they have to have the latest. After using the shoes, they clean them and put them back on the shelf – I mean, it's a fantastic religion, it's a ceremony.