Here Are the Most Detailed Shots of the ACRONYM x Nike AF1 Dowtown Hi SP
It's all in the details.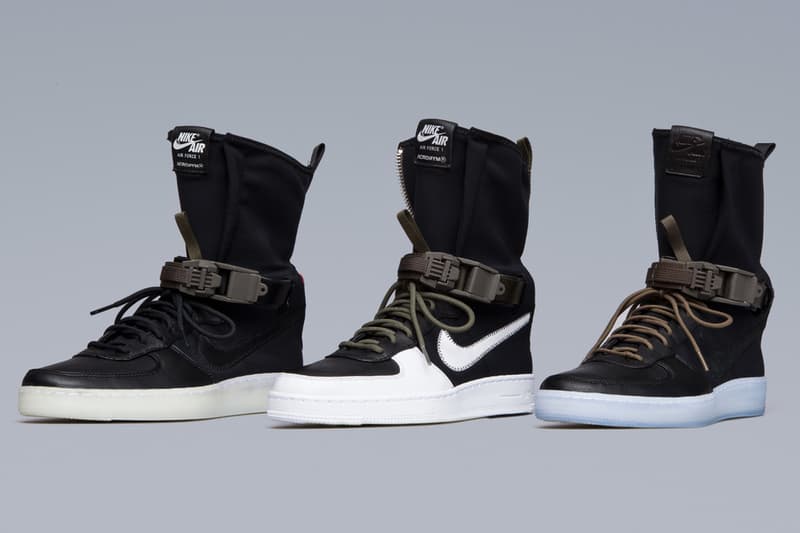 1 of 20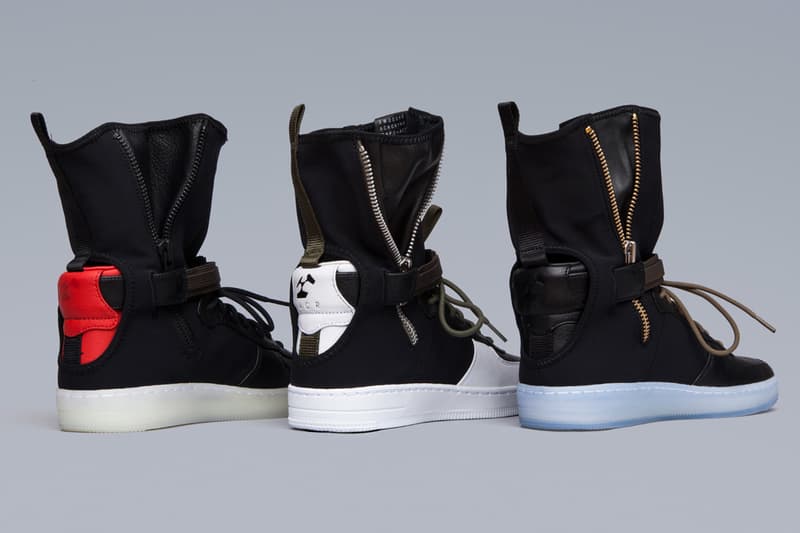 2 of 20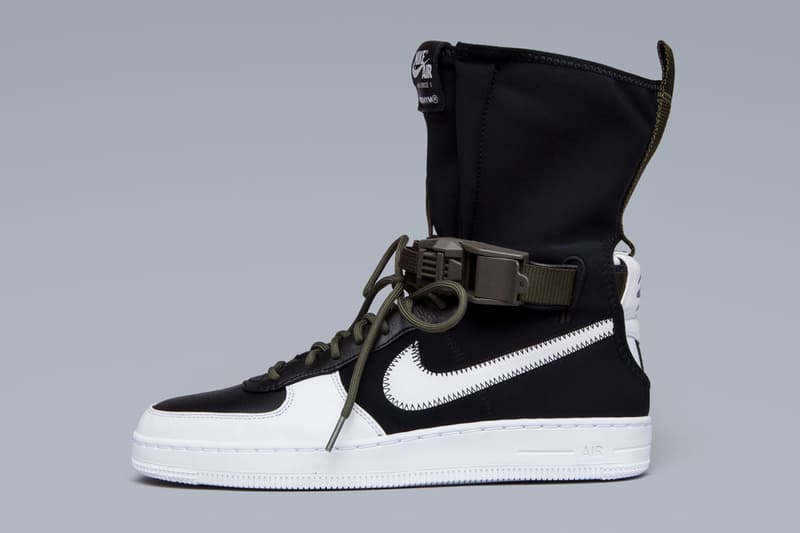 3 of 20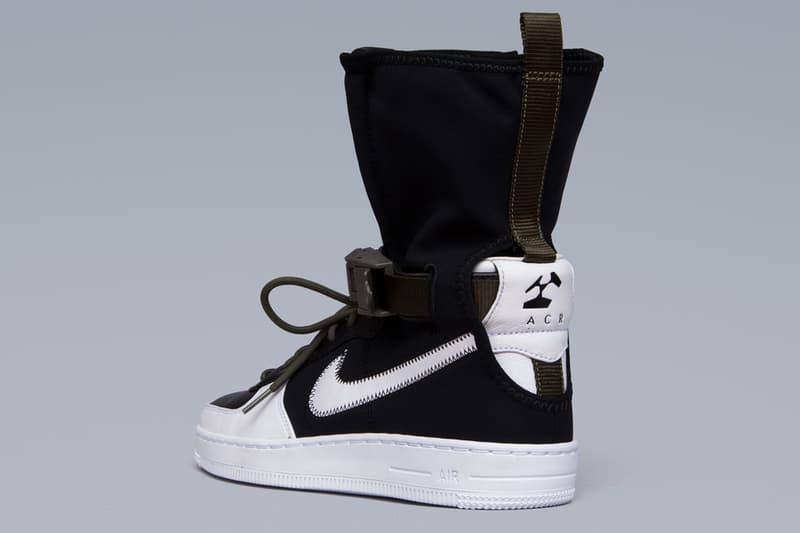 4 of 20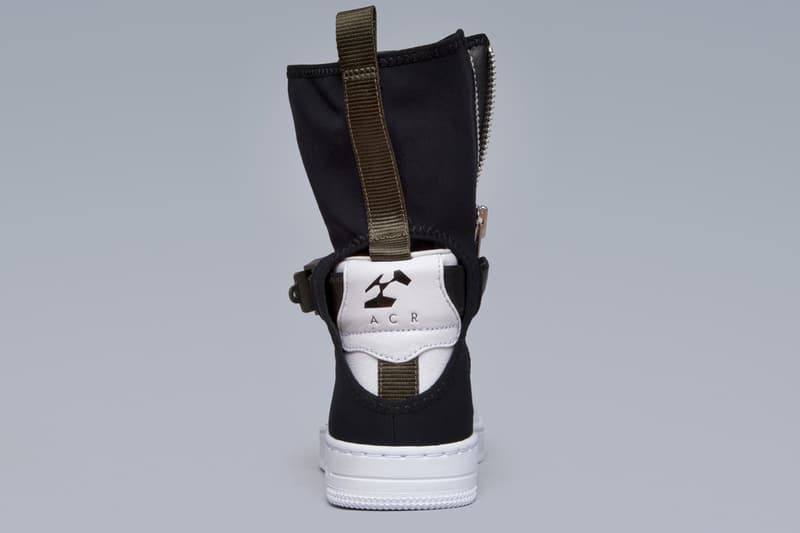 5 of 20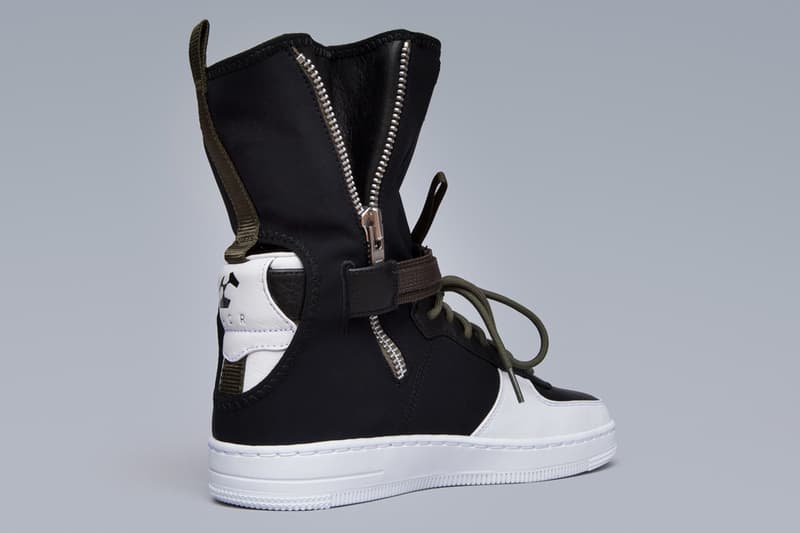 6 of 20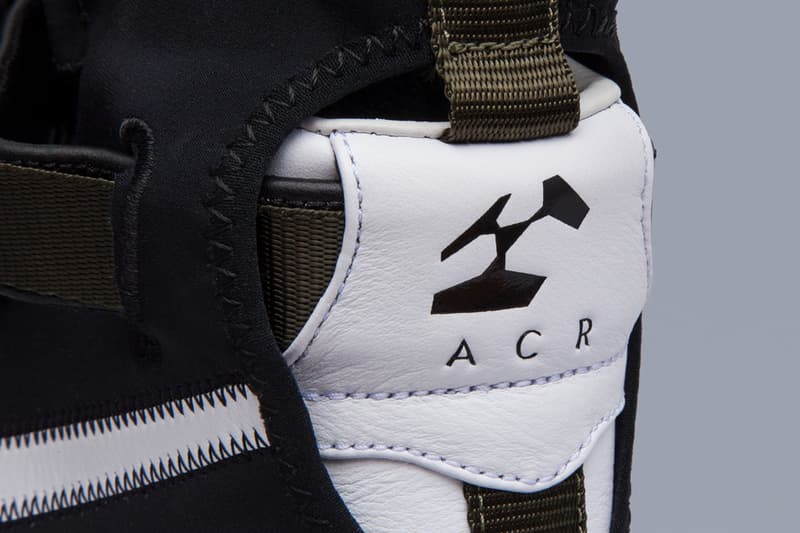 7 of 20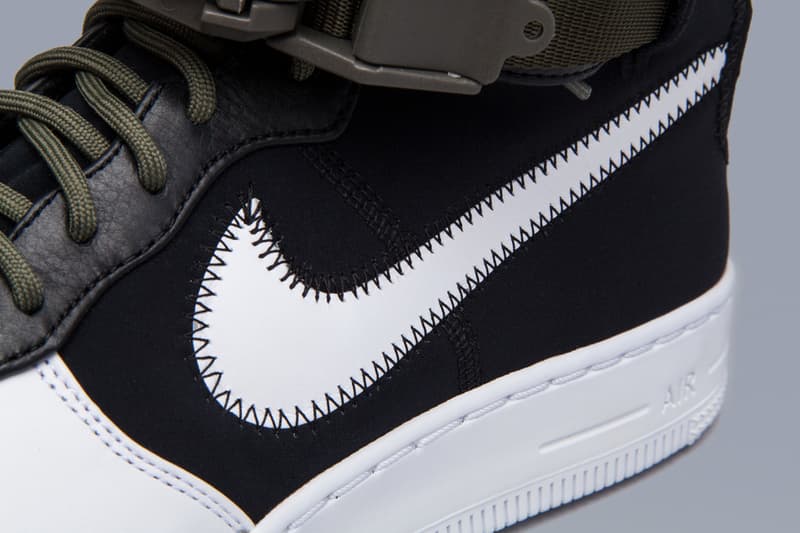 8 of 20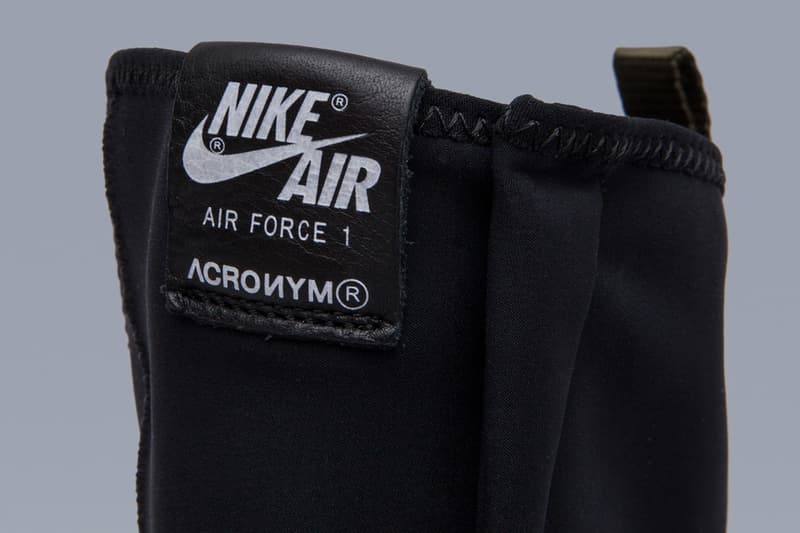 9 of 20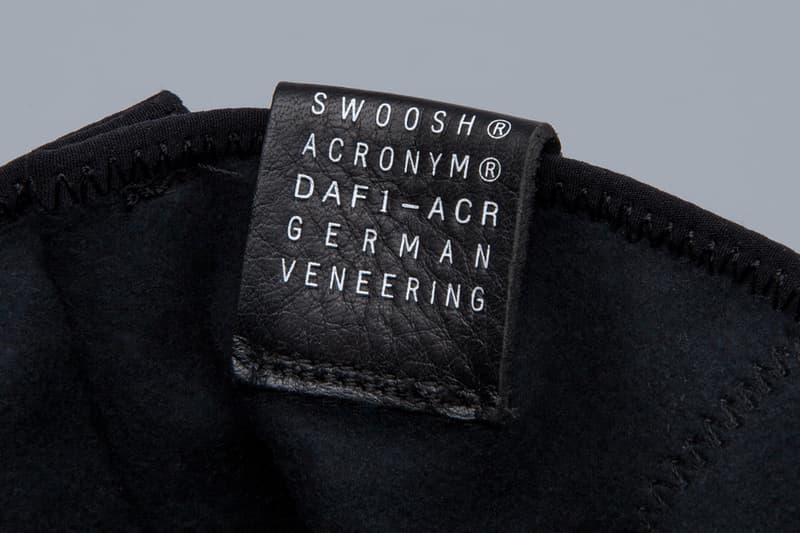 10 of 20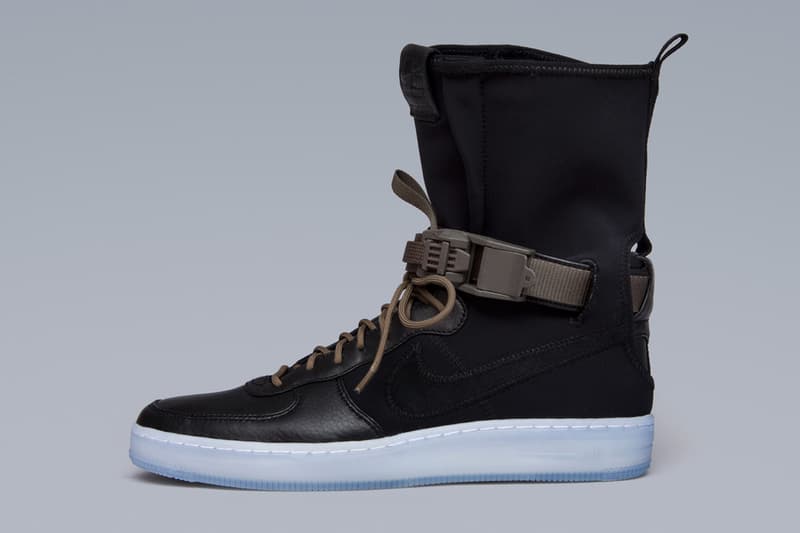 11 of 20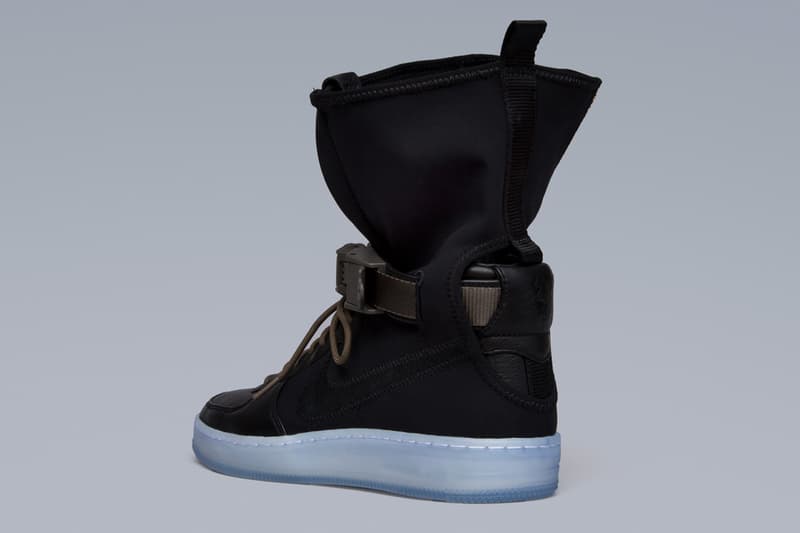 12 of 20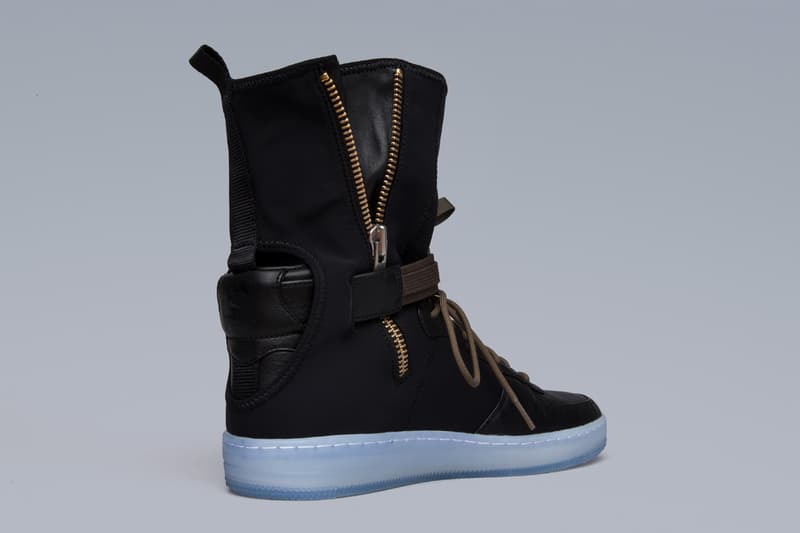 13 of 20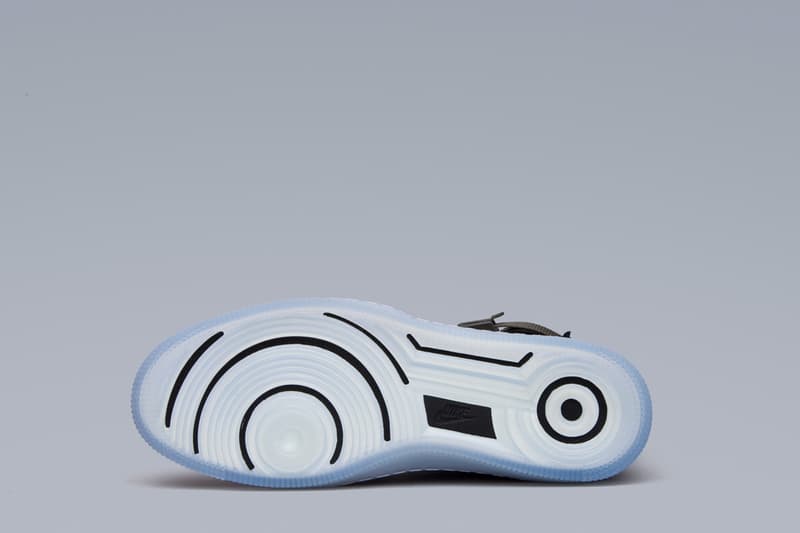 14 of 20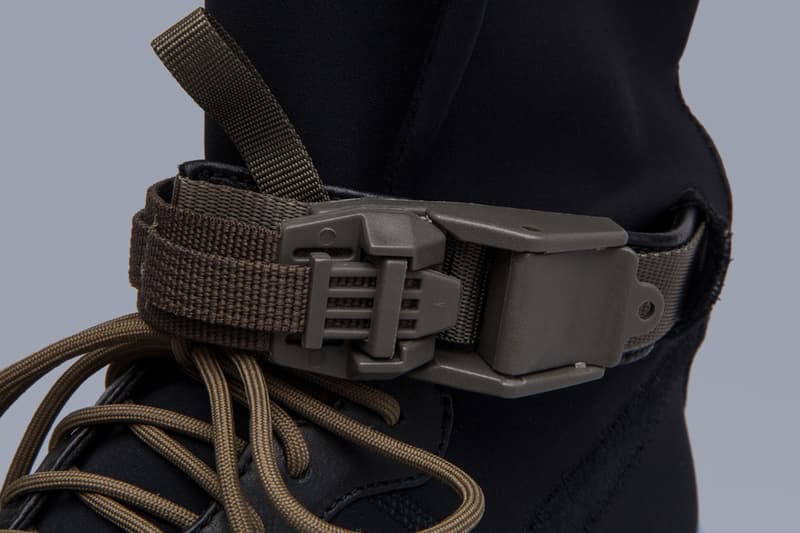 15 of 20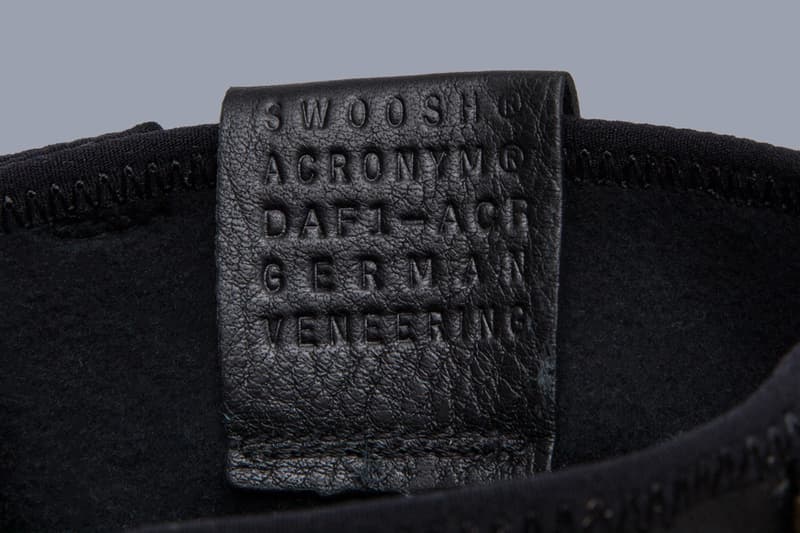 16 of 20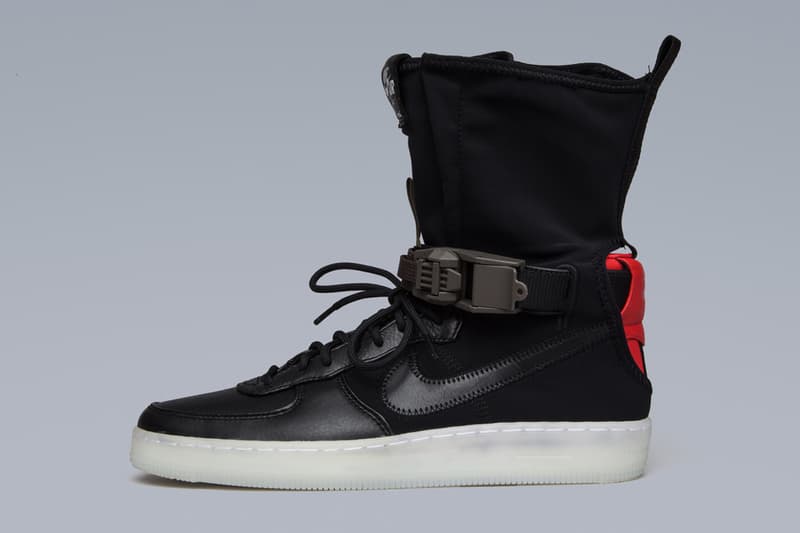 17 of 20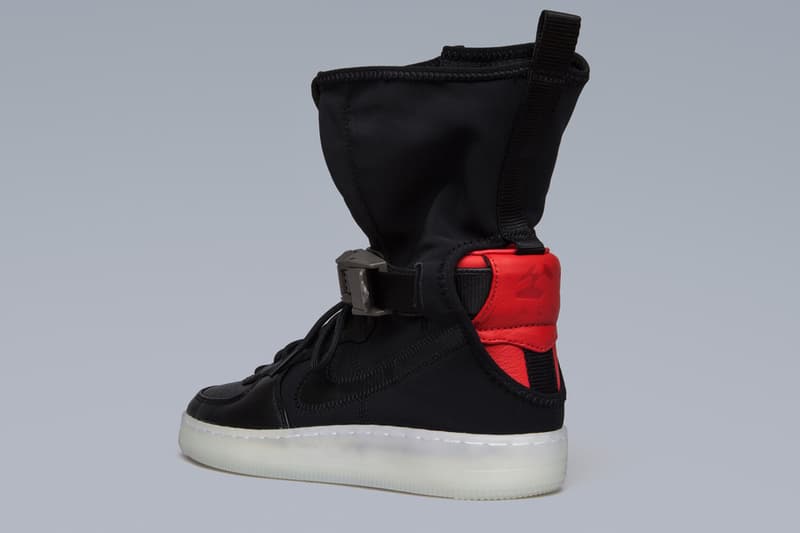 18 of 20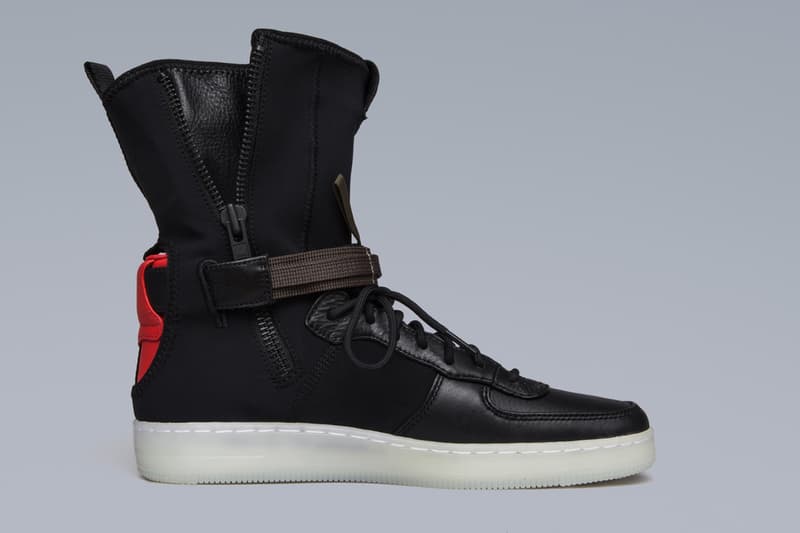 19 of 20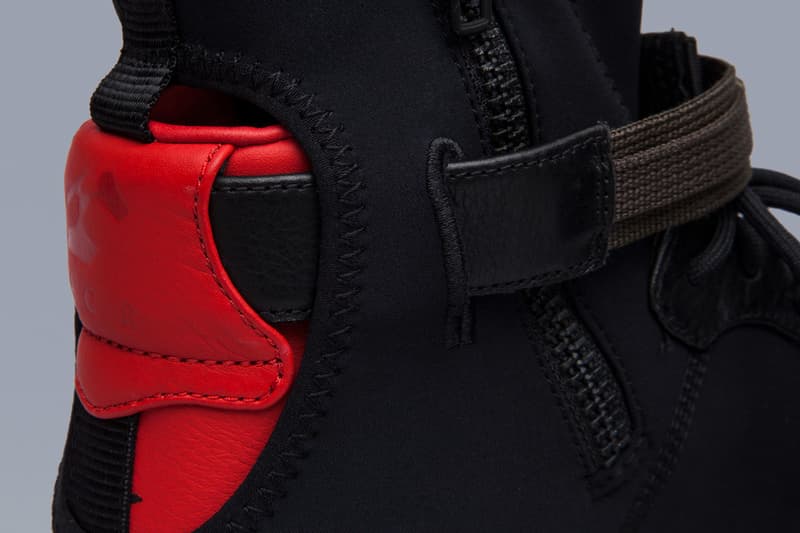 20 of 20
In the past few weeks it has been nearly impossible to browse the web without seeing photos of the upcoming ACRONYM x Nike collaboration. Whether you stumbled across leaked images or saw the illustrated renderings posted by Errolson Hugh himself, the shoes have definitely made their rounds to generate hype reminiscent of last year's ACR x Nike Air Presto. Unfortunately the sneakers have already sold out on the official ACRONYM web store, but we now have some new product shots that show off key design details that sets this sneaker apart from its predecessor.
At a quick glance this sneaker just resembles a SF-AF1, however once the heel comes into view, the AF1 Downtown Hi SP becomes a whole new beast. Whereas the original SF-AF1 used heavy duty fabrics all the way up the ankle, this version has been altered with a breathable nylon to allow greater articulation and comfort. With the nylon fabric secured to the sneaker through its intricate strap system, the sneaker seems closer to a modified high top AF1 — proving that no sneaker silhouette is safe from the optimization of ACRONYM design elements.
1 of 4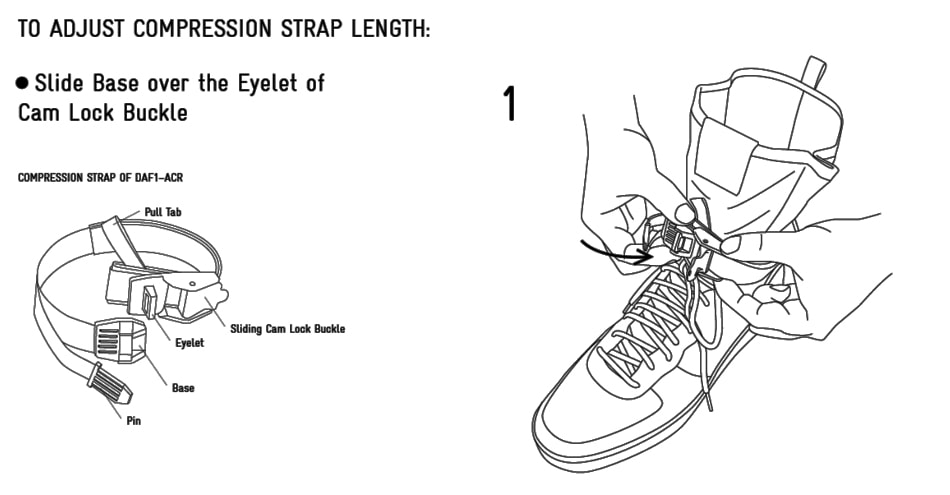 2 of 4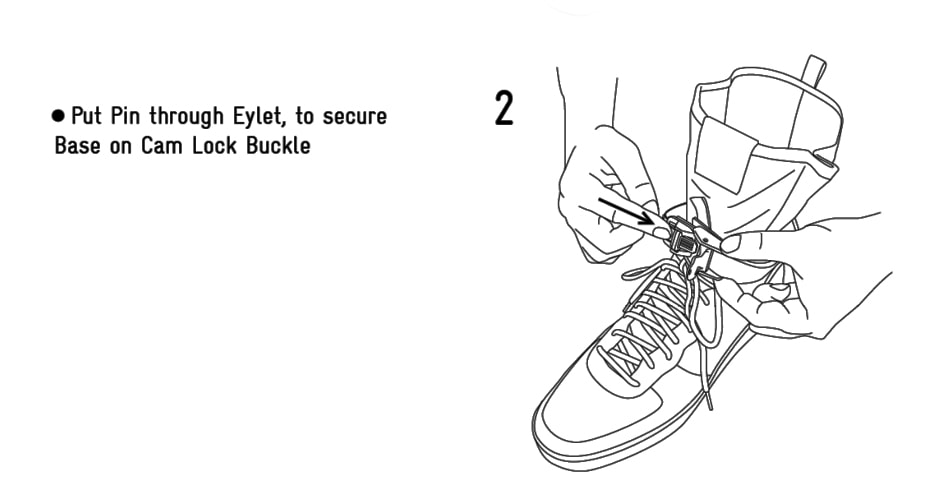 3 of 4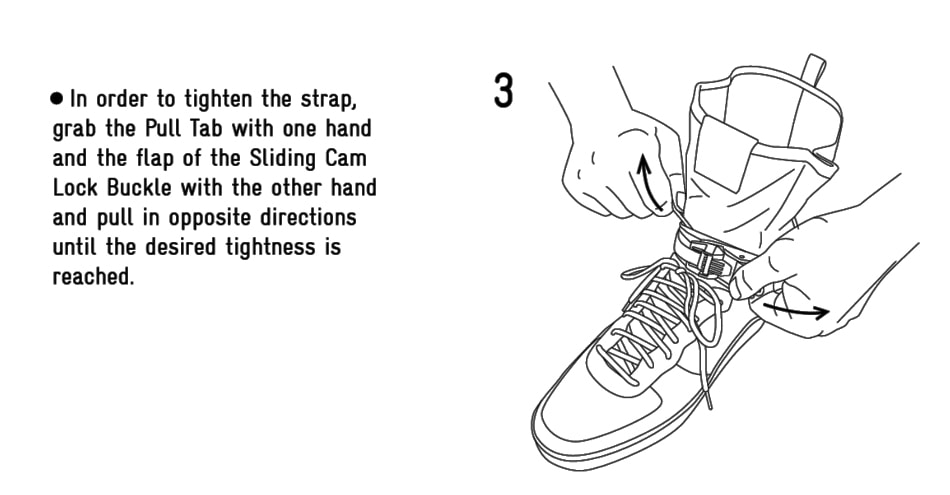 4 of 4