Closer & On-Feet Looks of the Nike SF-AF1 "Desert Camo" And "Dust" From Different Retailers
Two colorways make for tough choices.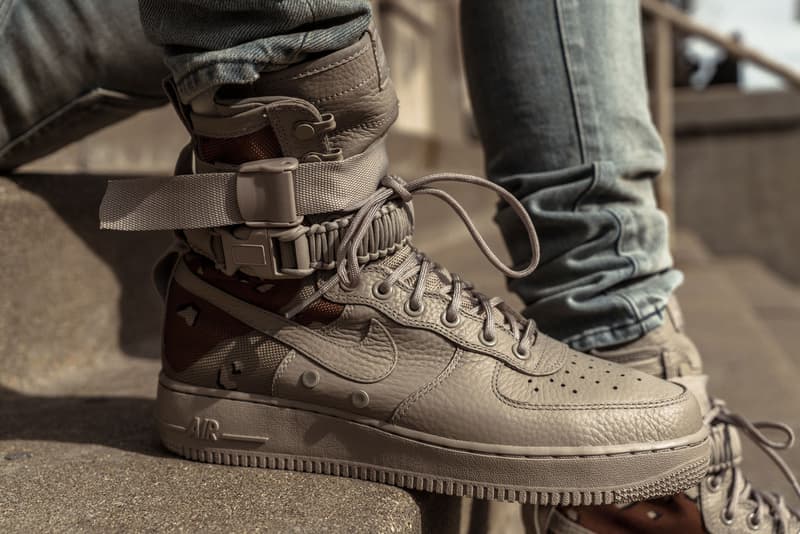 The Nike Air Force 1 is having a glorious moment under the spotlight — we've recently seen brands like ACRONYM and VLONE utilize the silhouette to deliver more fanfare to their names. To keep the excitement going for this iconic model, The Swoosh is now giving the beloved SF-AF1 two new colorway releases.
The "Desert Camo" was recently revealed and well-received by the most dedicated sneakerheads. But there's also the "Dust" rendition that could go under-the-radar — it should be a hit too for those who like a more subtle colorway. But whatever choice you make, we doubt you'll be disappointed. And if you're able to acquire both, then you've just double-downed on what could be top contenders for the best sneakers right now.
If you're still on the fence, we've rounded up some closer looks from different retailers offering the kicks. Through a sharper inspection of these images, we're confident you'll have a better judgment on which pair to come out with.
As a reminder, both the Nike SF-AF1 "Desert Camo" and "Dust" will release on Friday, February 17.
Sneaker Politics
1 of 13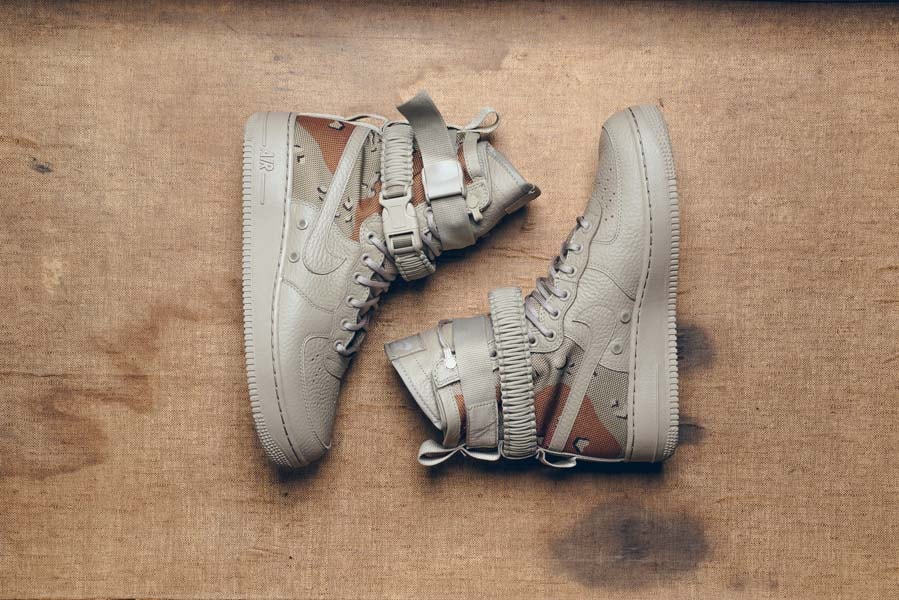 2 of 13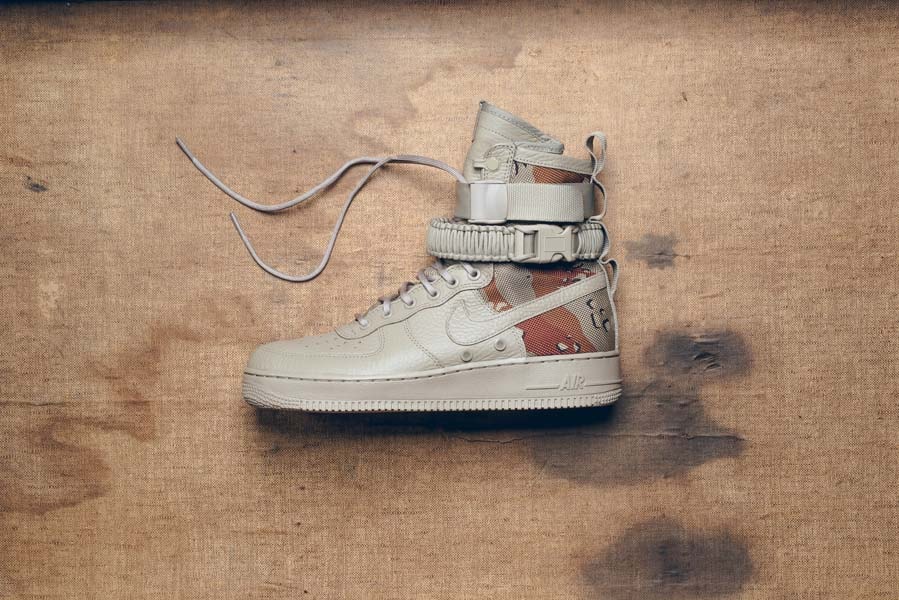 3 of 13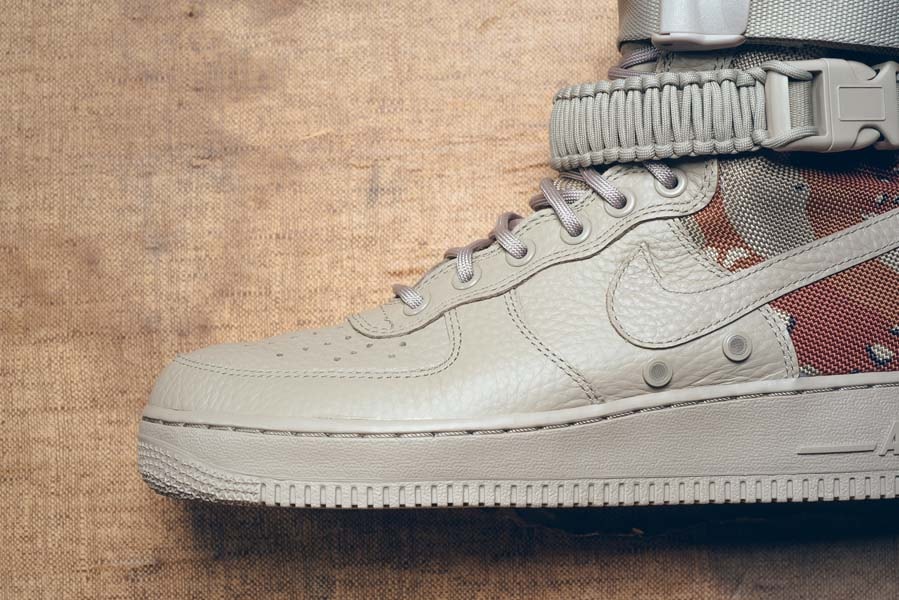 4 of 13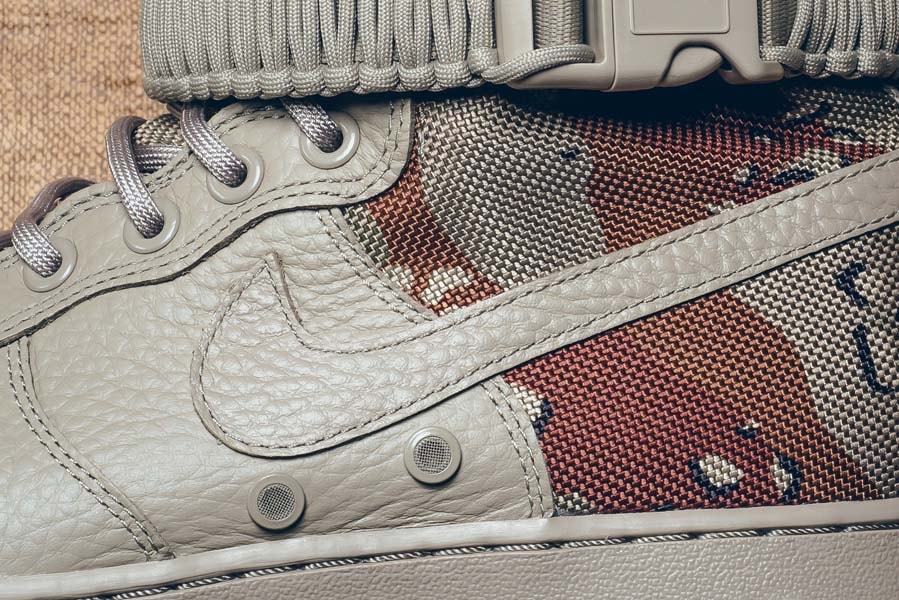 5 of 13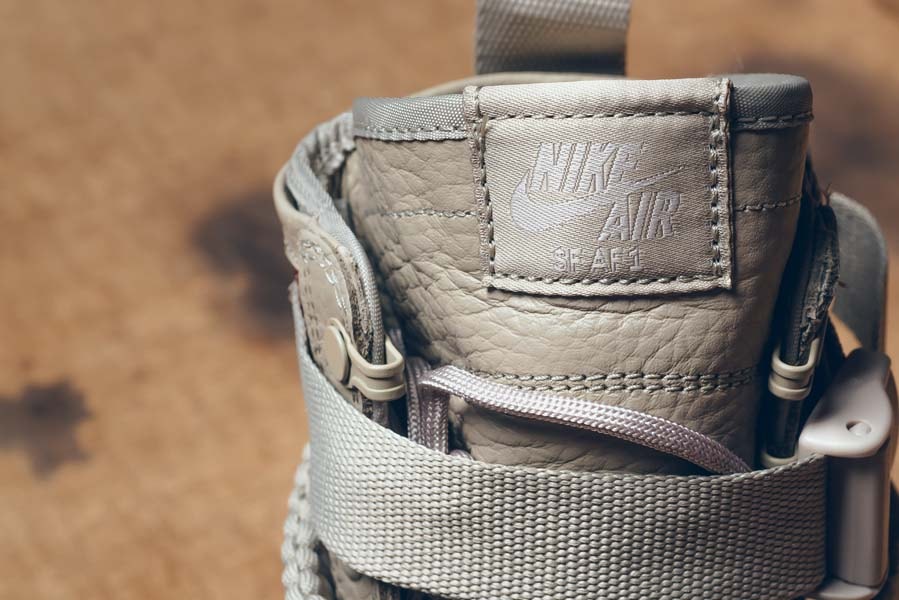 6 of 13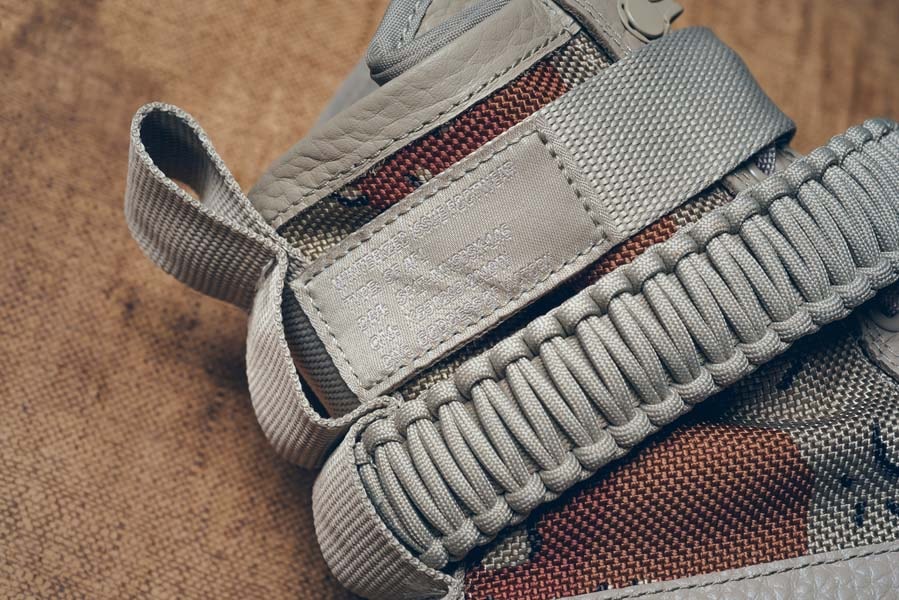 7 of 13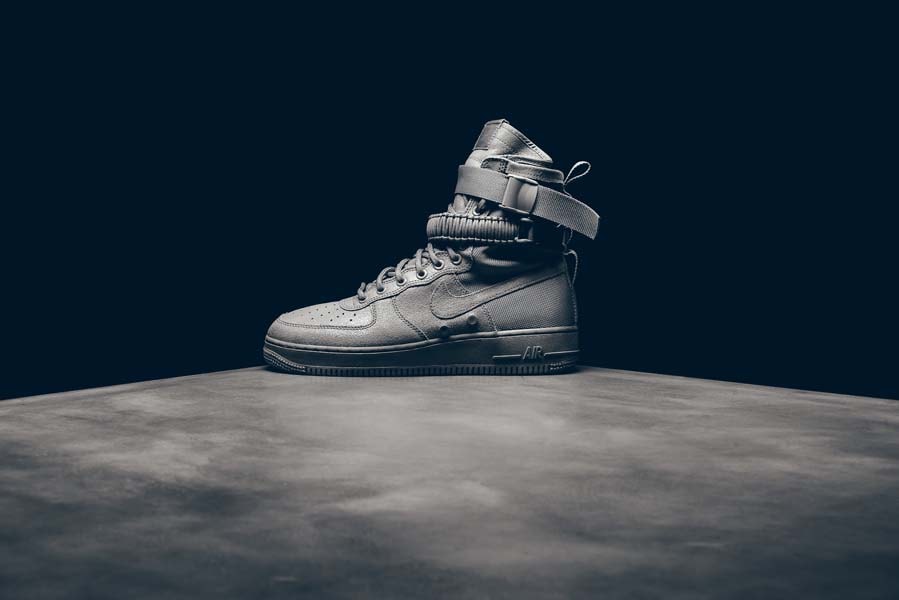 8 of 13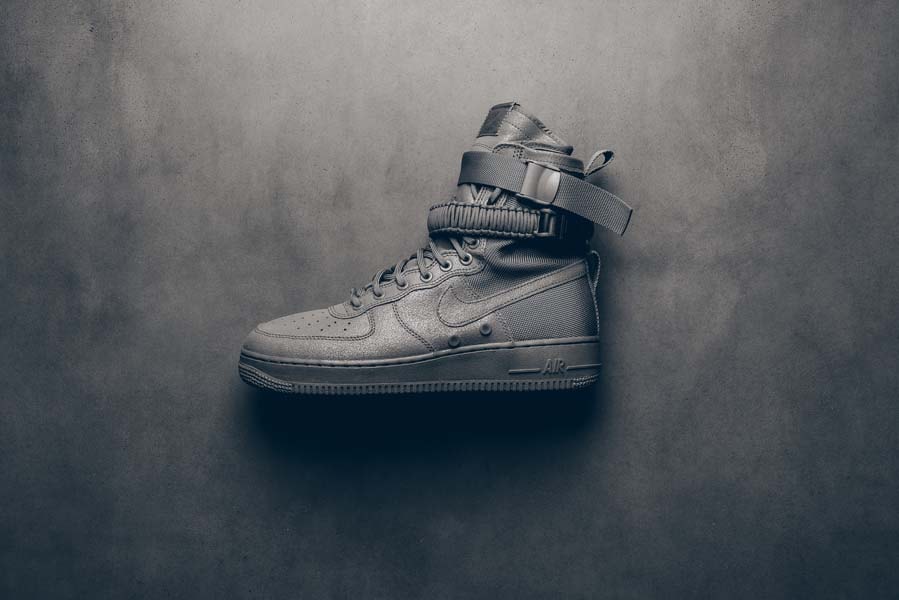 9 of 13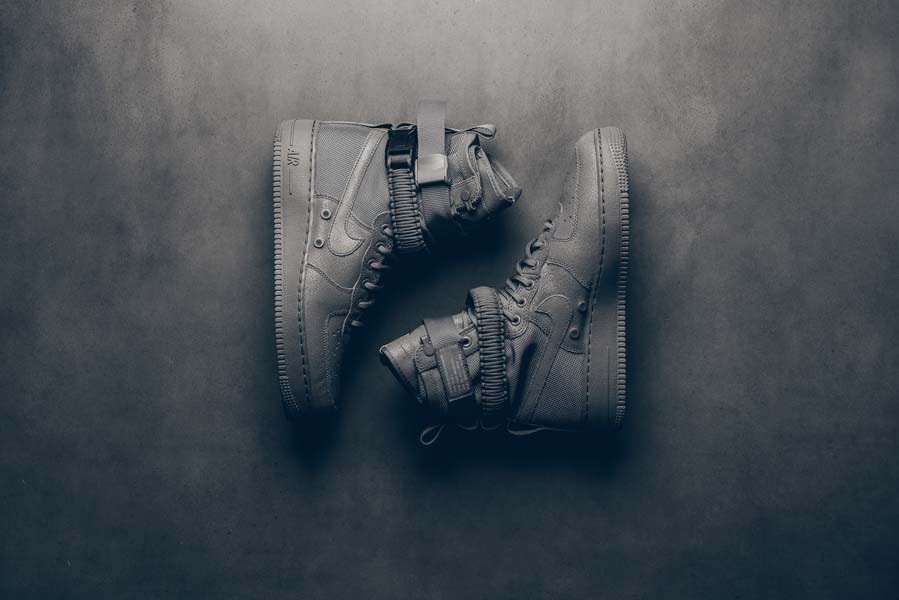 10 of 13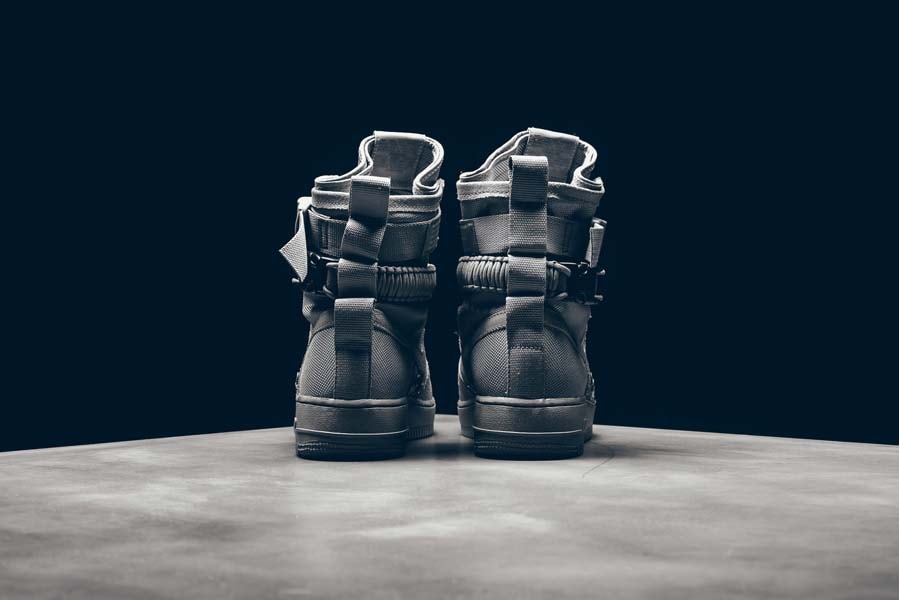 11 of 13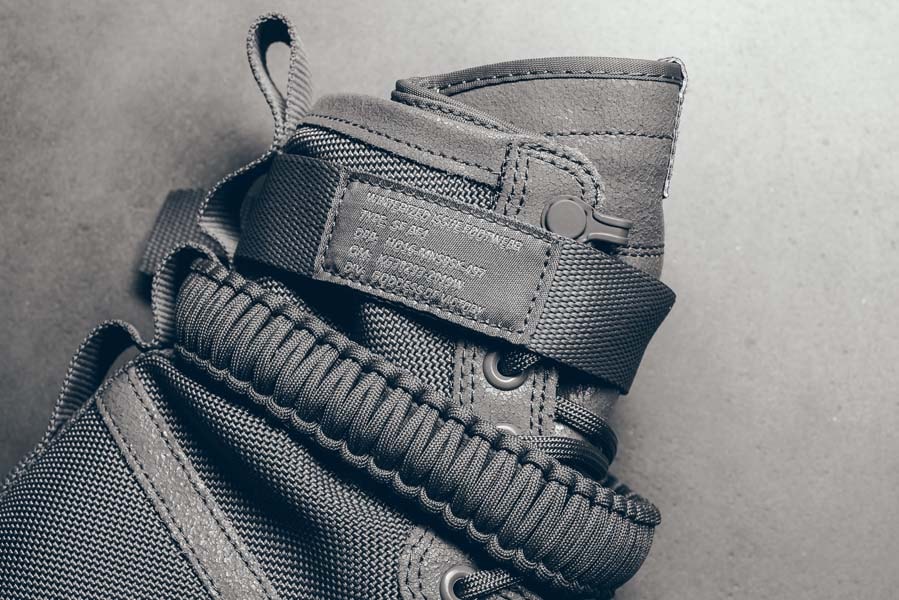 12 of 13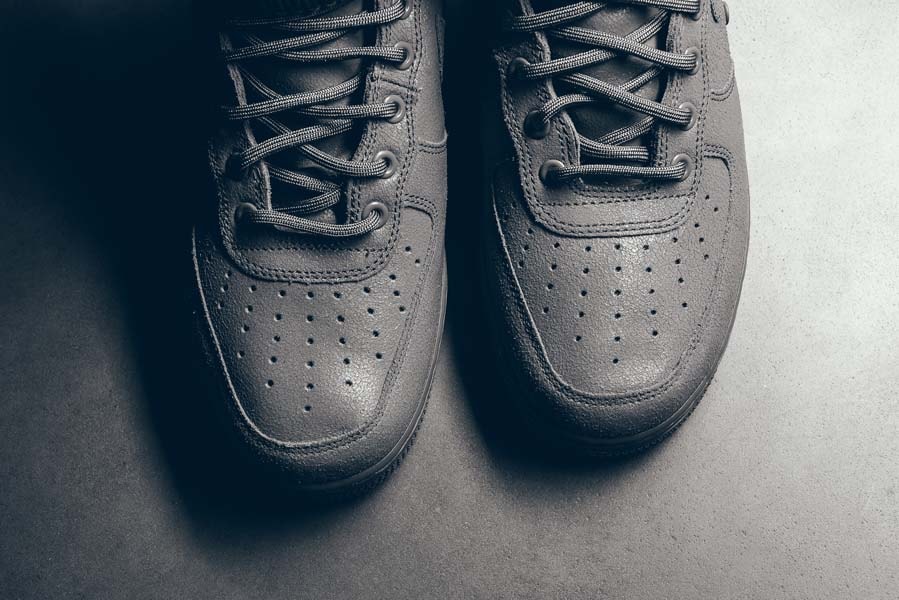 13 of 13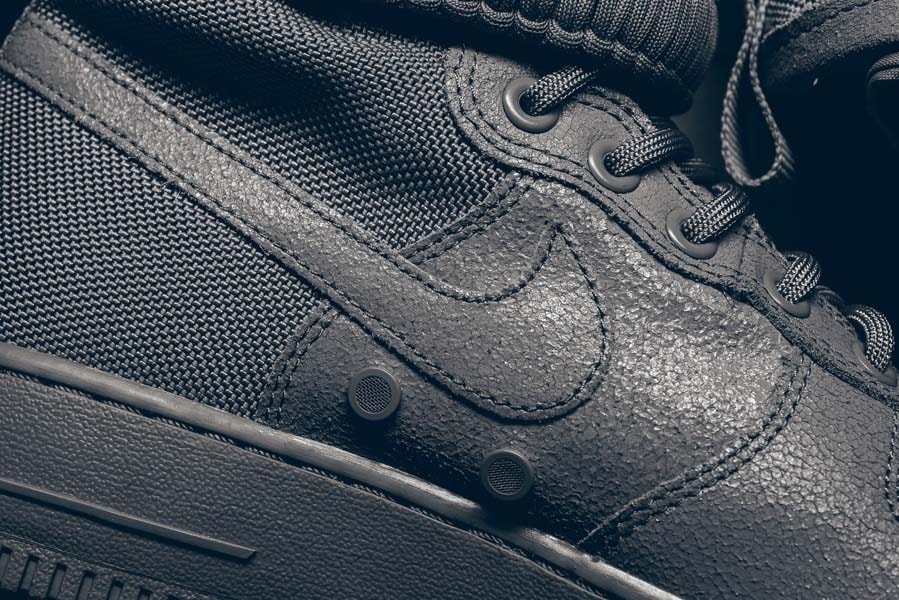 Trusted kicks retailer Sneaker Politics will be getting both "Desert Camo" and "Dust" colorways for its stock. If you want to get really specific with color titles, the camo option sku color code is "Chino/Chino/Classic Stone," while the anthracite-like choice is just "Dust" all around. These closer looks provided give you an idea of the fine leather and strap placement, as well as the little intricate details that make the pair a true standout. They will be available at Sneaker Politics online, here and here.
FEATURE Sneaker Boutique
1 of 4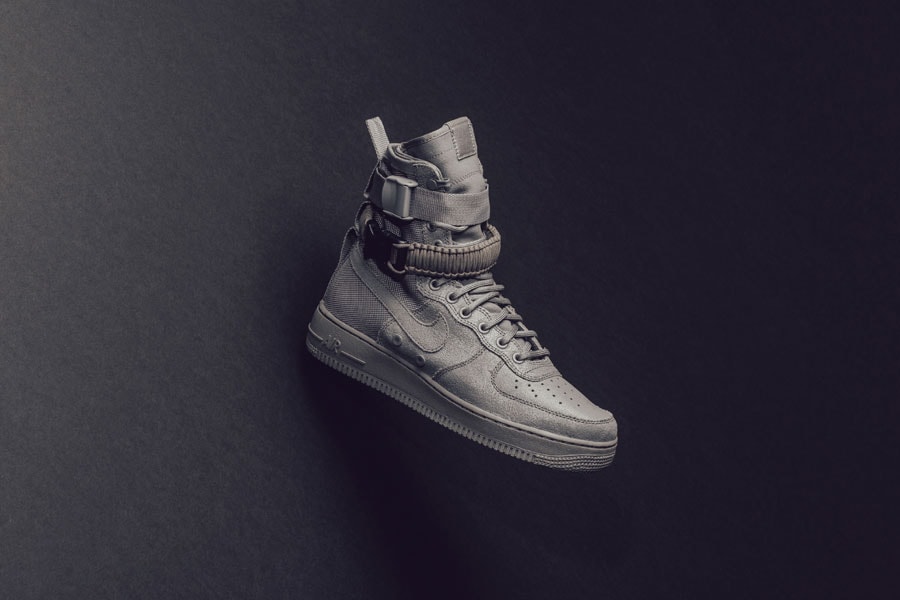 2 of 4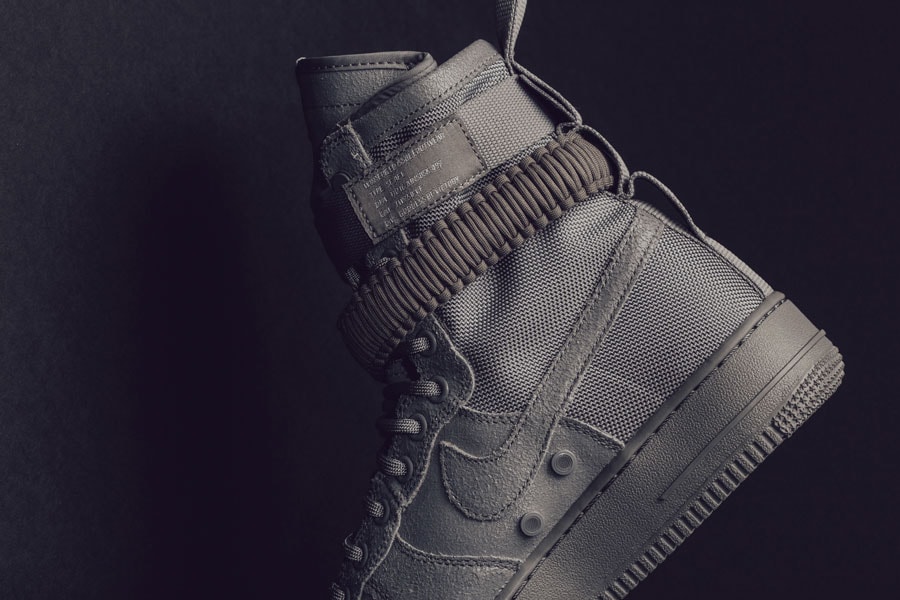 3 of 4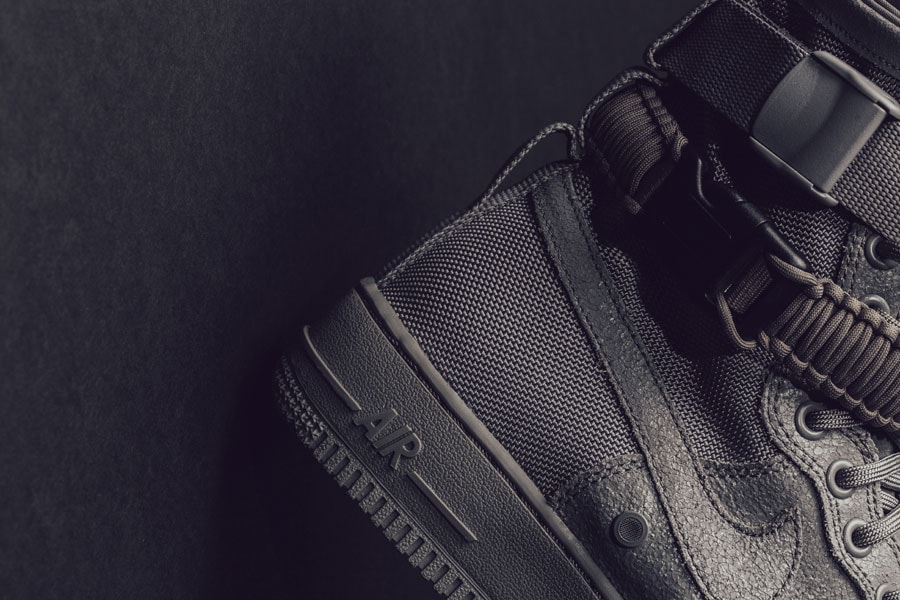 4 of 4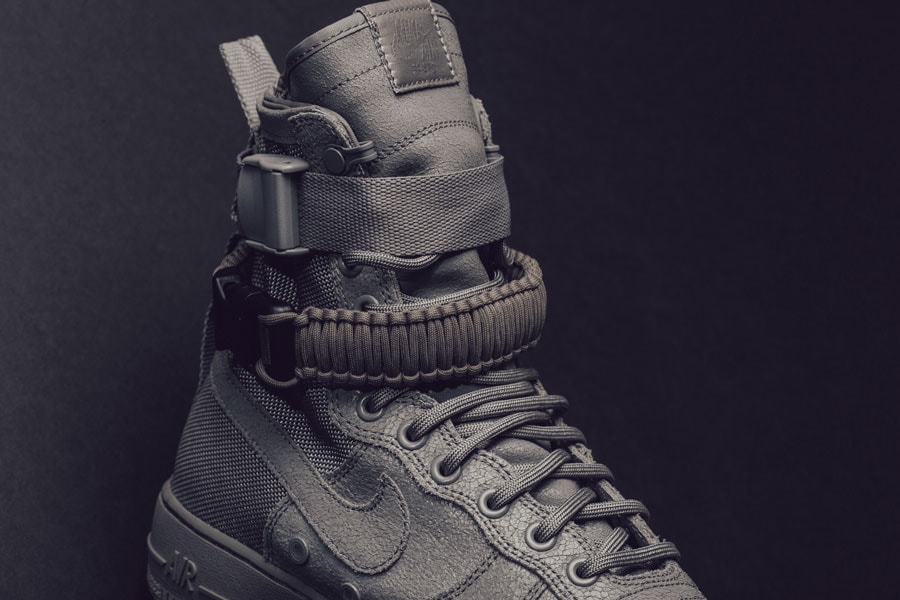 FEATURE in Las Vegas brings artistic touches in order to present the Nike SF-AF1 — it takes the "Dust" model and places it in front of a matching background. This really shows how streamlined the colorway is and the toughness of the ballistic nylon exterior. What also standouts for this particular silhouette is the crackled leather, and it makes a big difference especially for those who like the worn-out look. If you need a spot to buy the SF-AF1 "Dust," look no further than FEATURE.
Bodega
1 of 7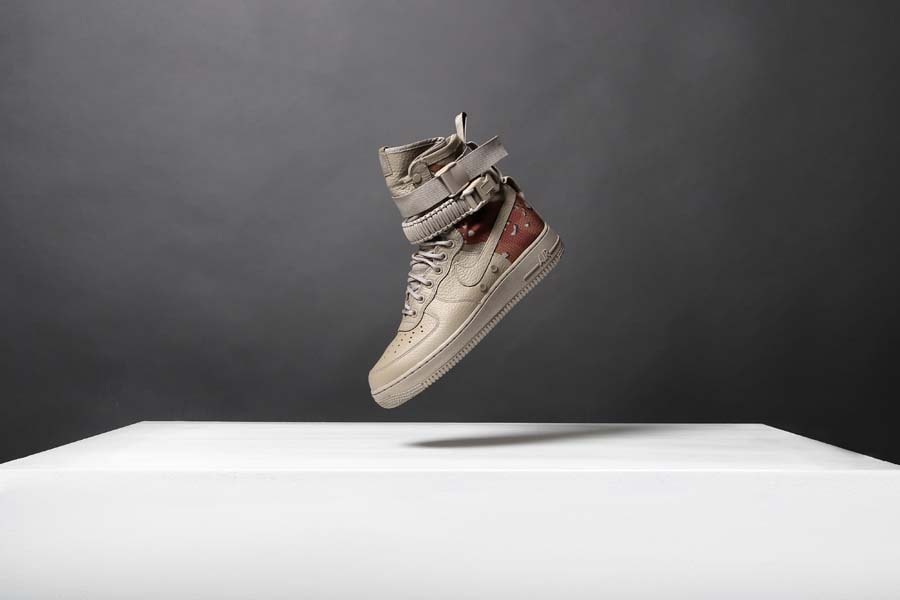 2 of 7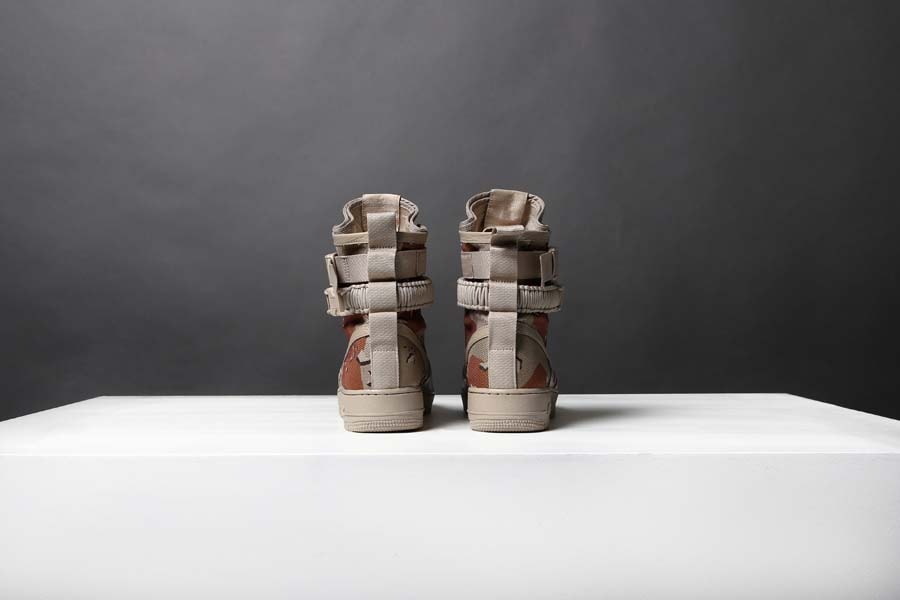 3 of 7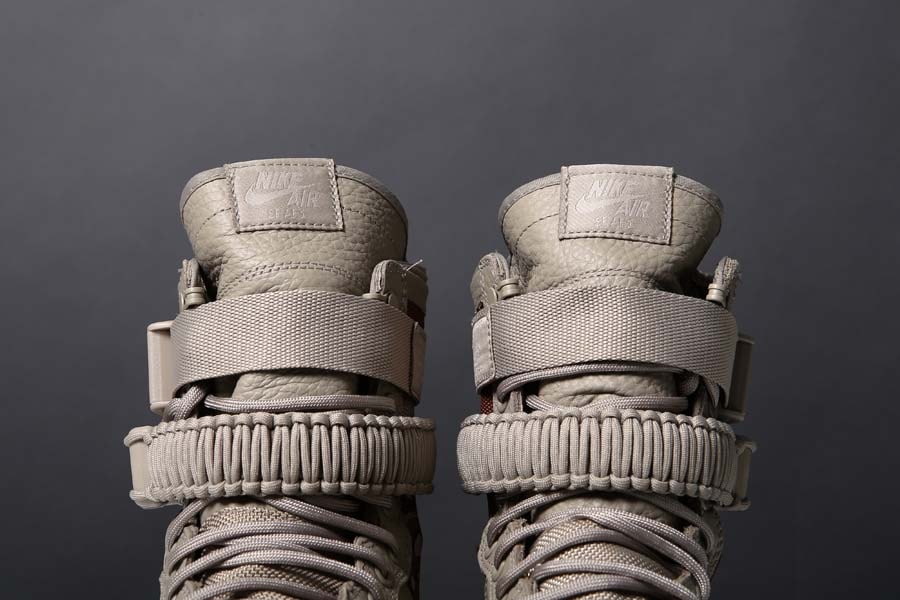 4 of 7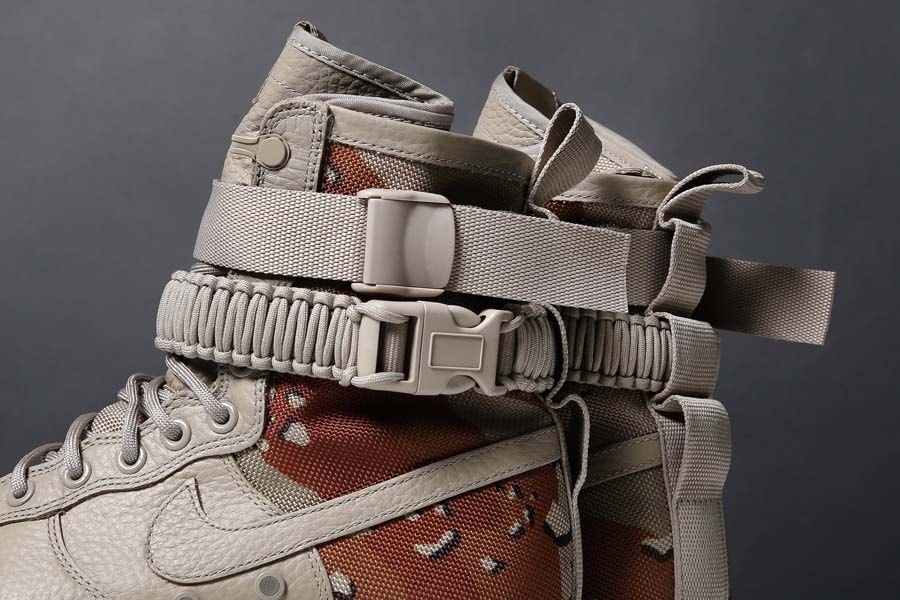 5 of 7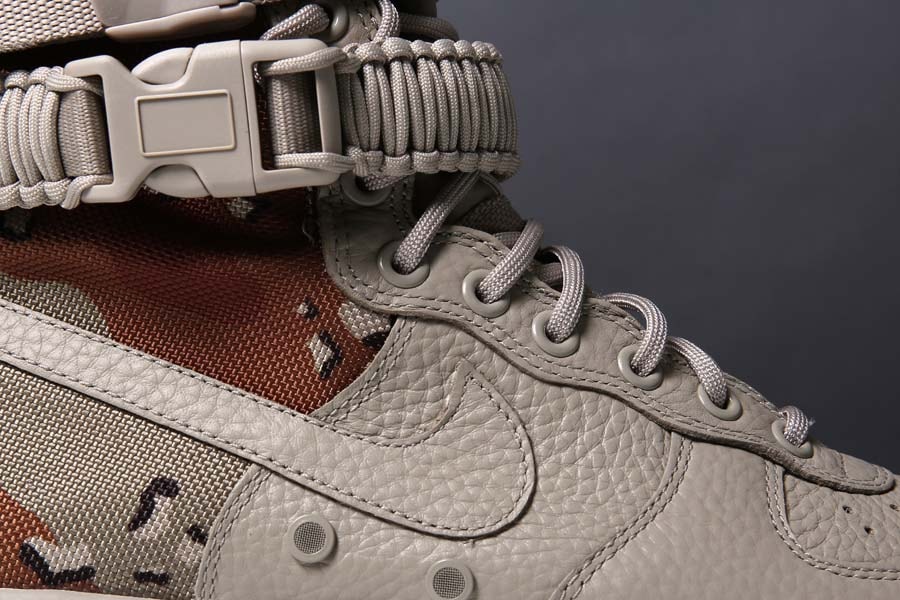 6 of 7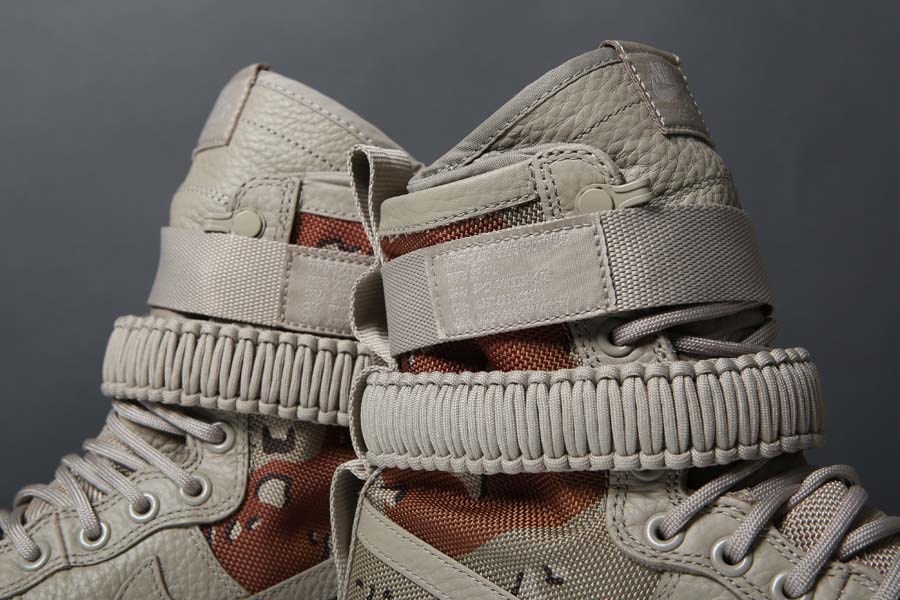 7 of 7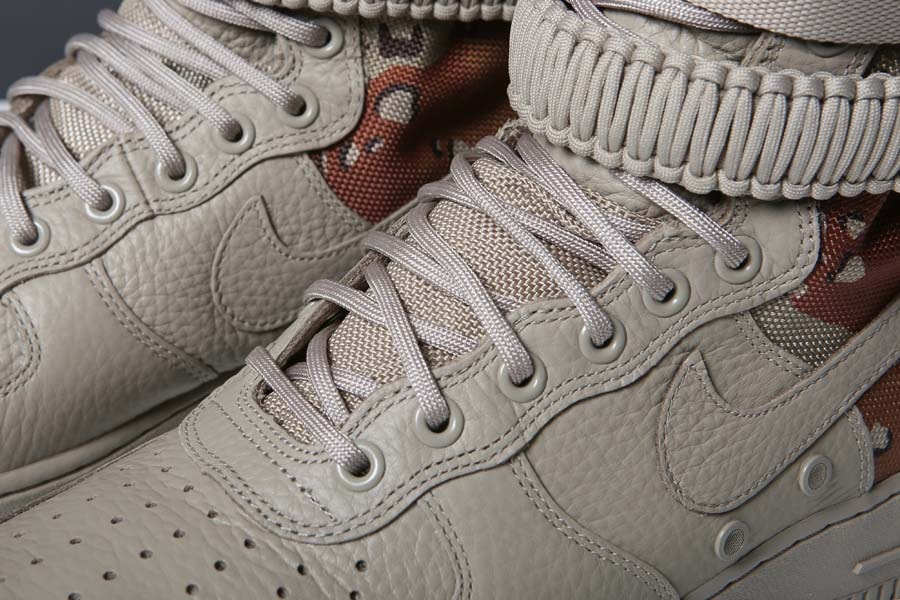 Boston's Bodega has long been the standard of excellence when it comes to purveying the hottest sneaker releases. The drop of the Nike SF-AF1 should continue their deserved reputation as the shop's loyal fans will be eager to make their purchases with them. The shop does a fine job showcasing the quality of the leather and synthetic materials in its pictorials — the tumbled surface, utility straps, and camo design are highlighted fully. Take some closer looks and purchase them at Bodega.
Notre Shop
1 of 6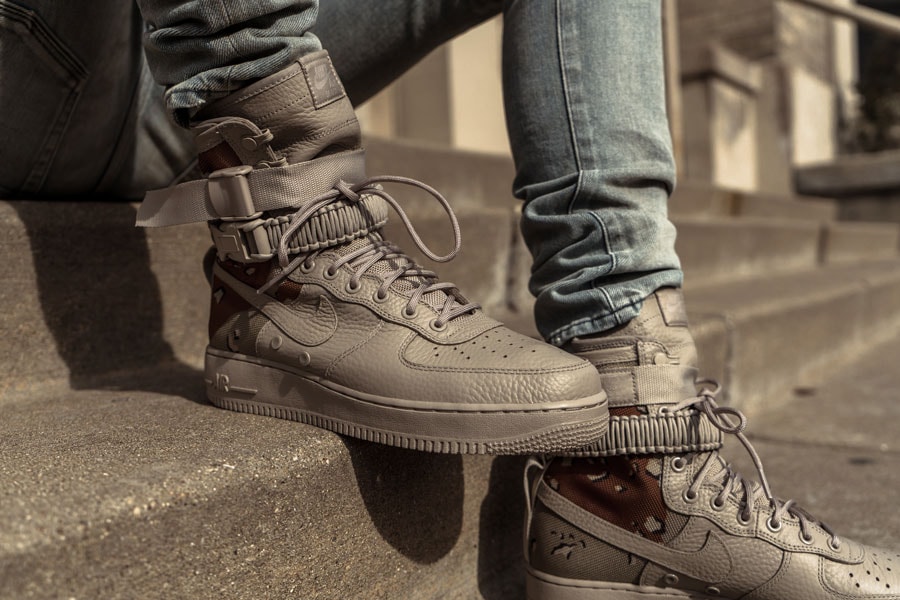 2 of 6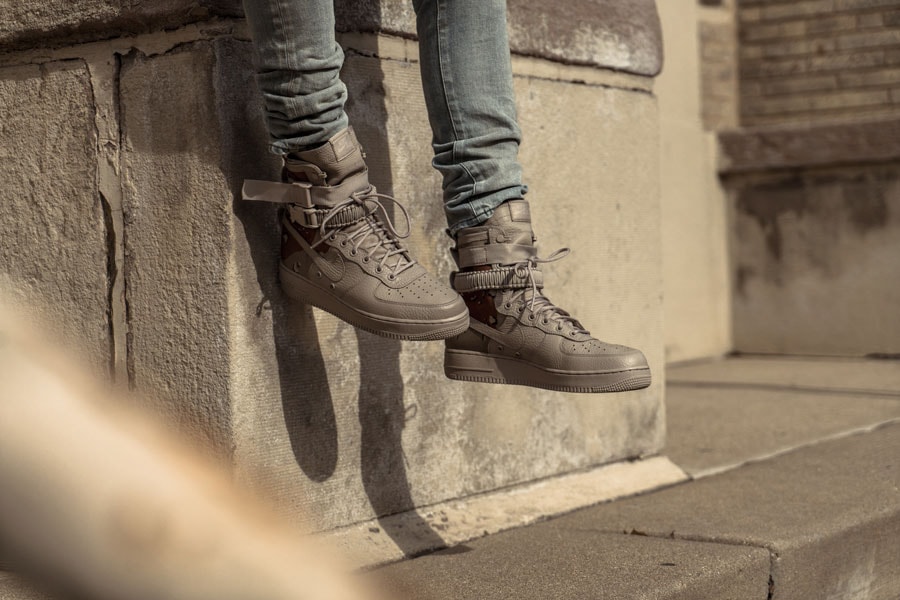 3 of 6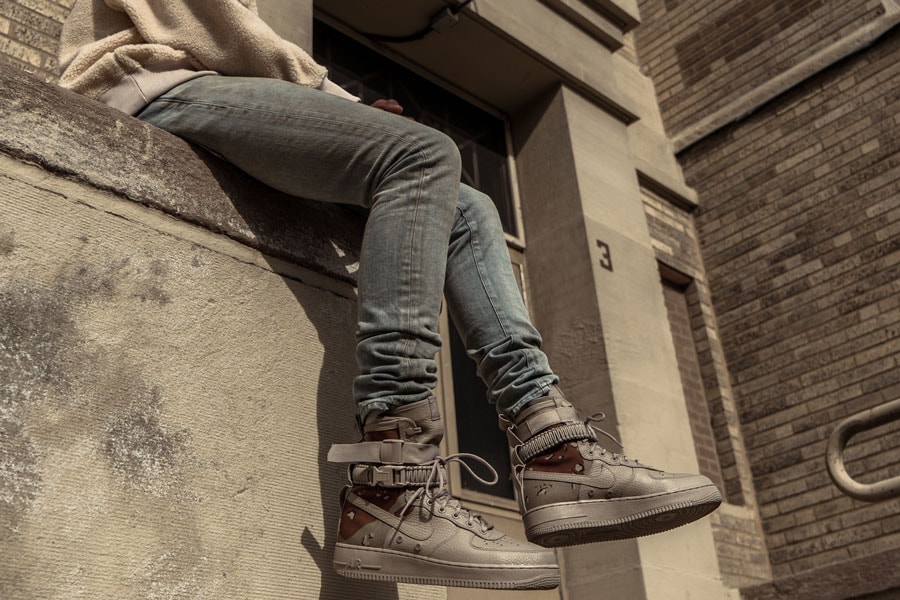 4 of 6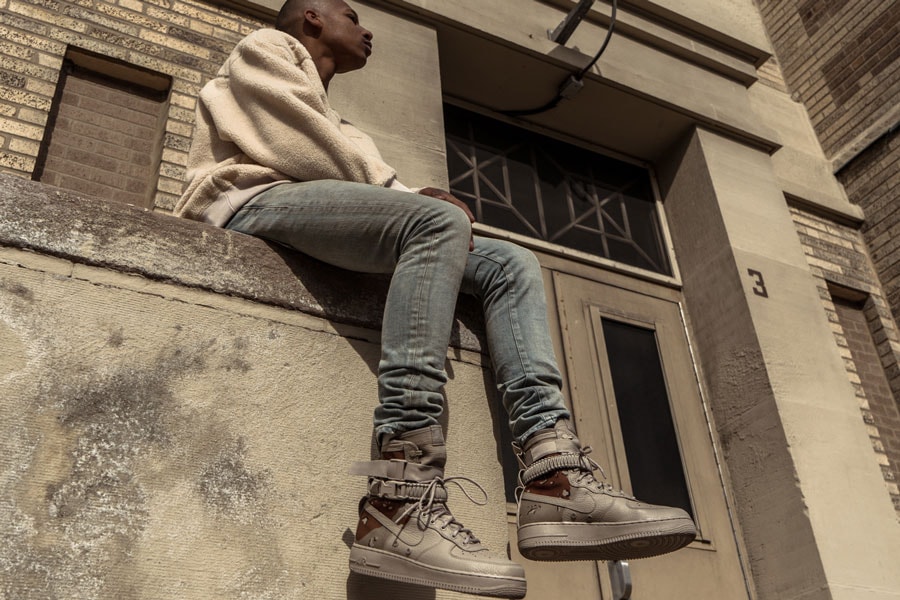 5 of 6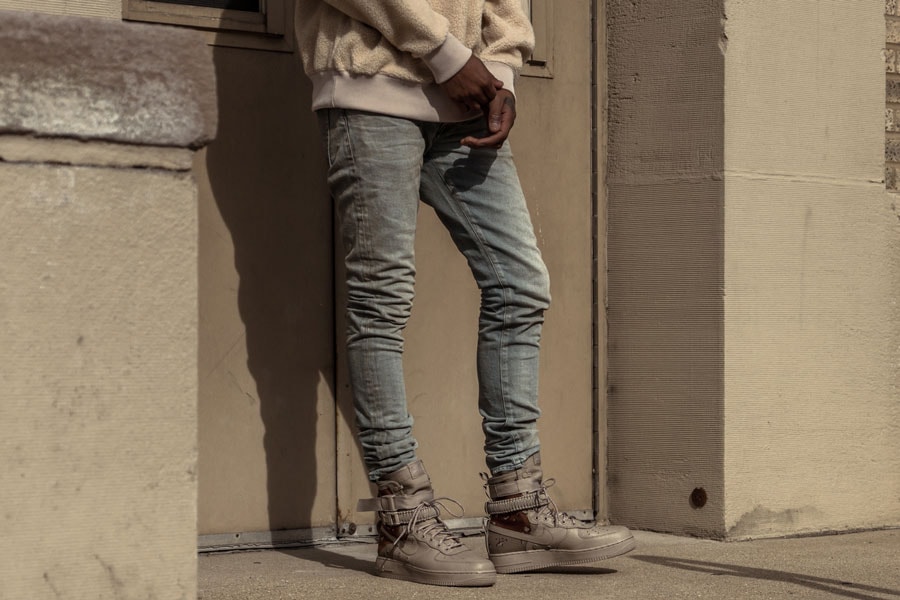 6 of 6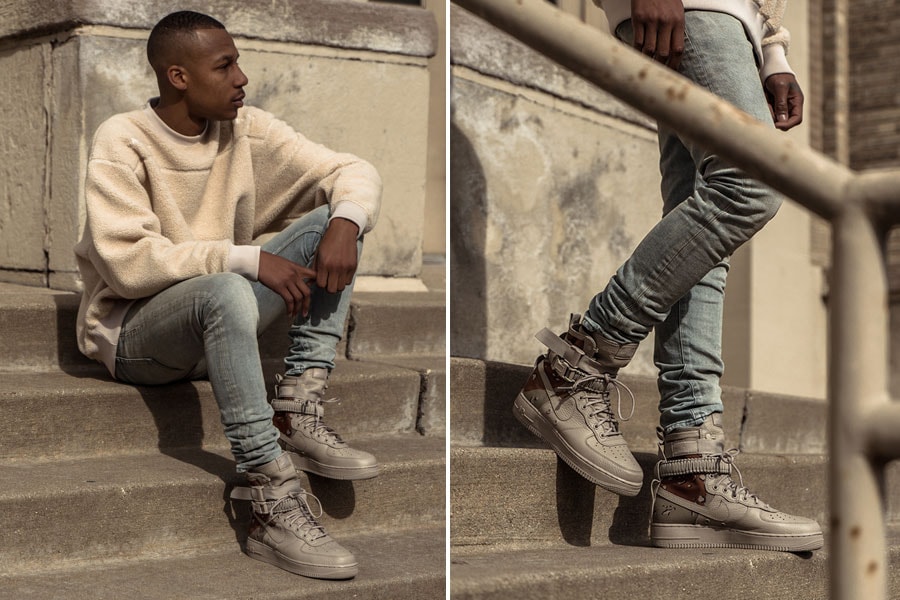 Notre shop in Chicago ups the imagery game with some on-feet shots. As seen here, worn with the right pair of jeans and you can really accentuate the military aspect of the "Desert Camo" model. Furthermore, those who enjoy wearing both boots and sneakers will find the perfect middle-ground with the new Special Field Air Force 1. Make sure to shop at Notre to get yours.