LANDLORD's 2017 Fall/Winter Collection Brings an Element of Luxury to Streetwear
The NYC label was inspired by '90s-'00s hip-hop fashion.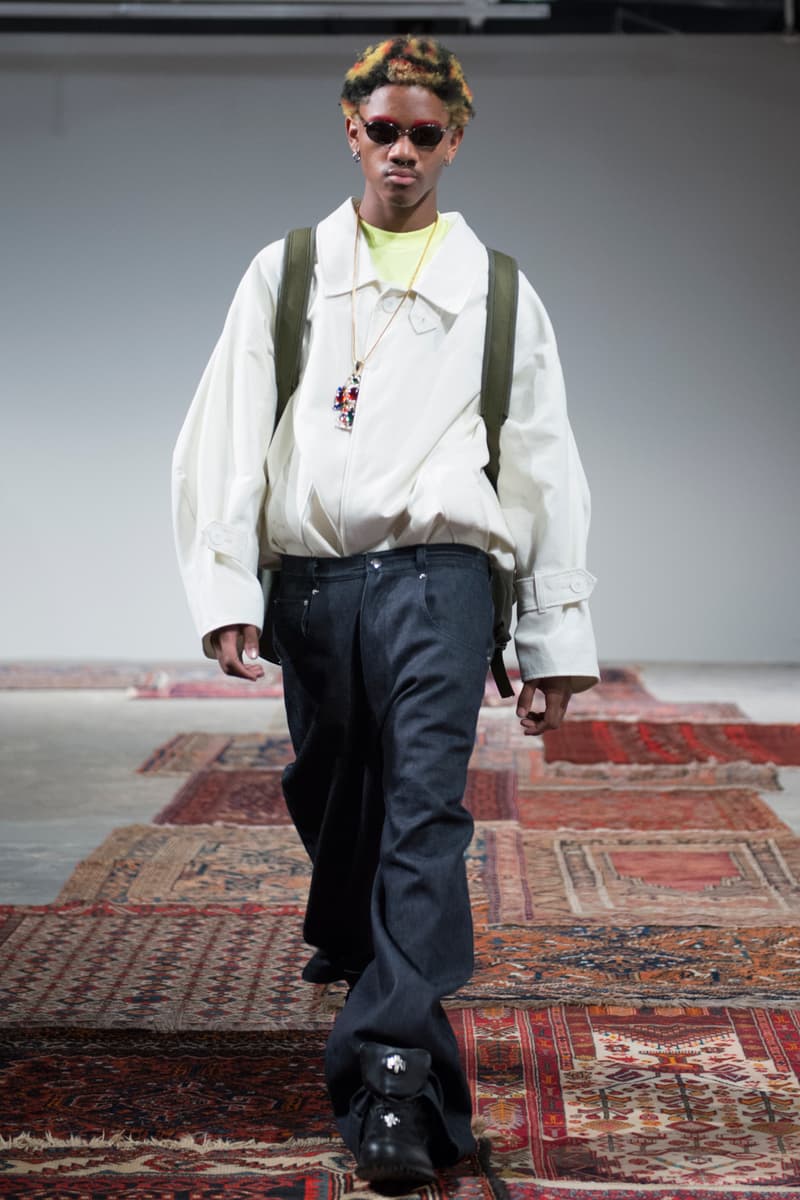 1 of 17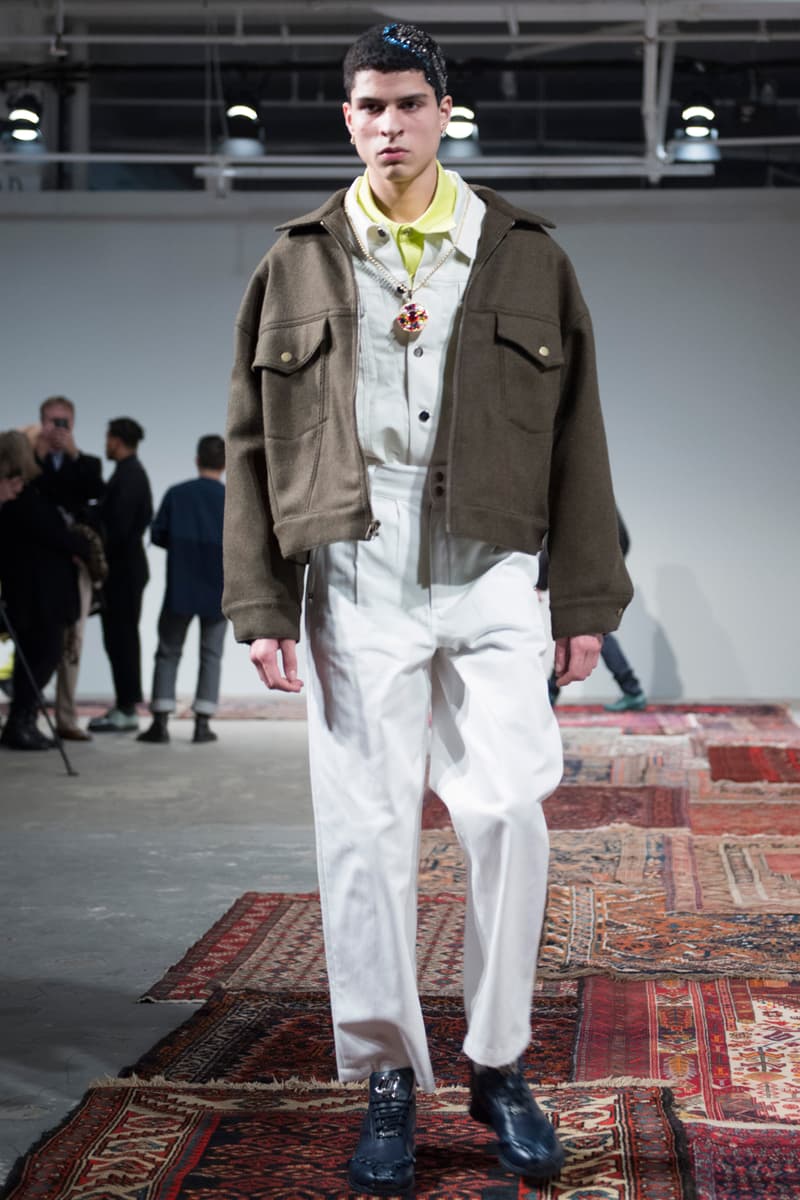 2 of 17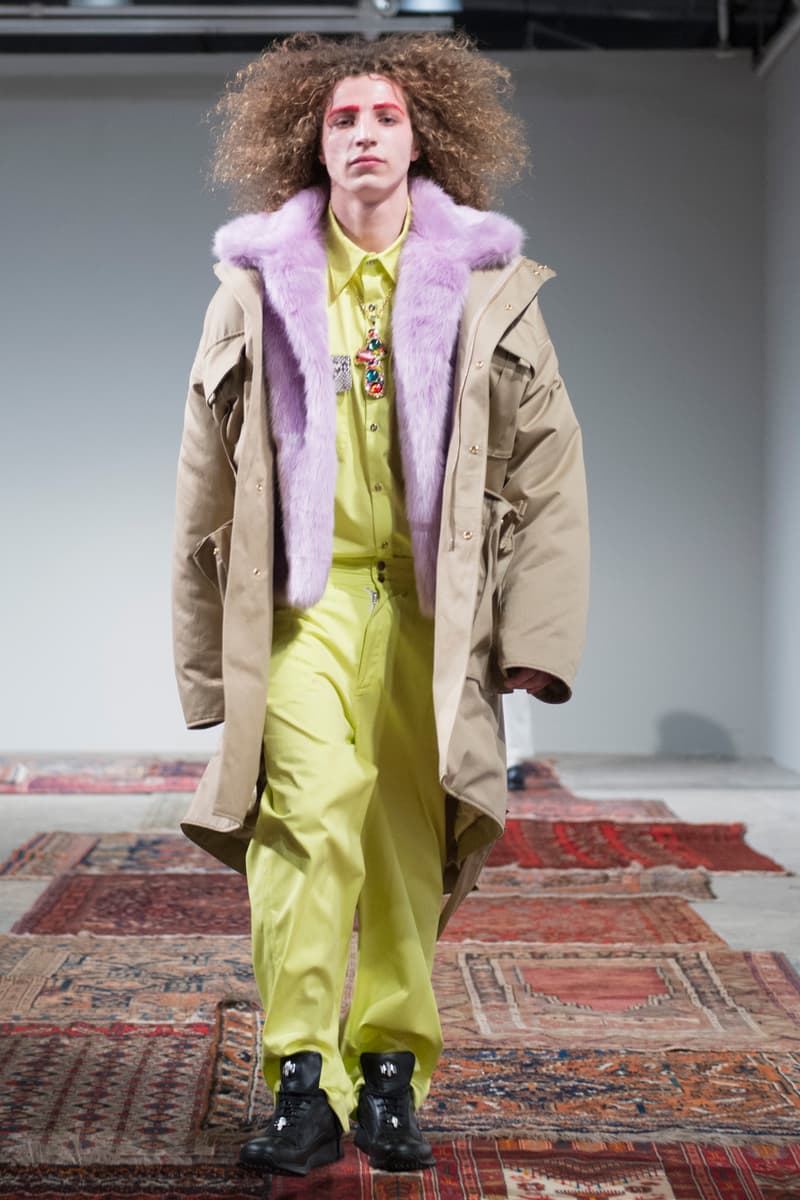 3 of 17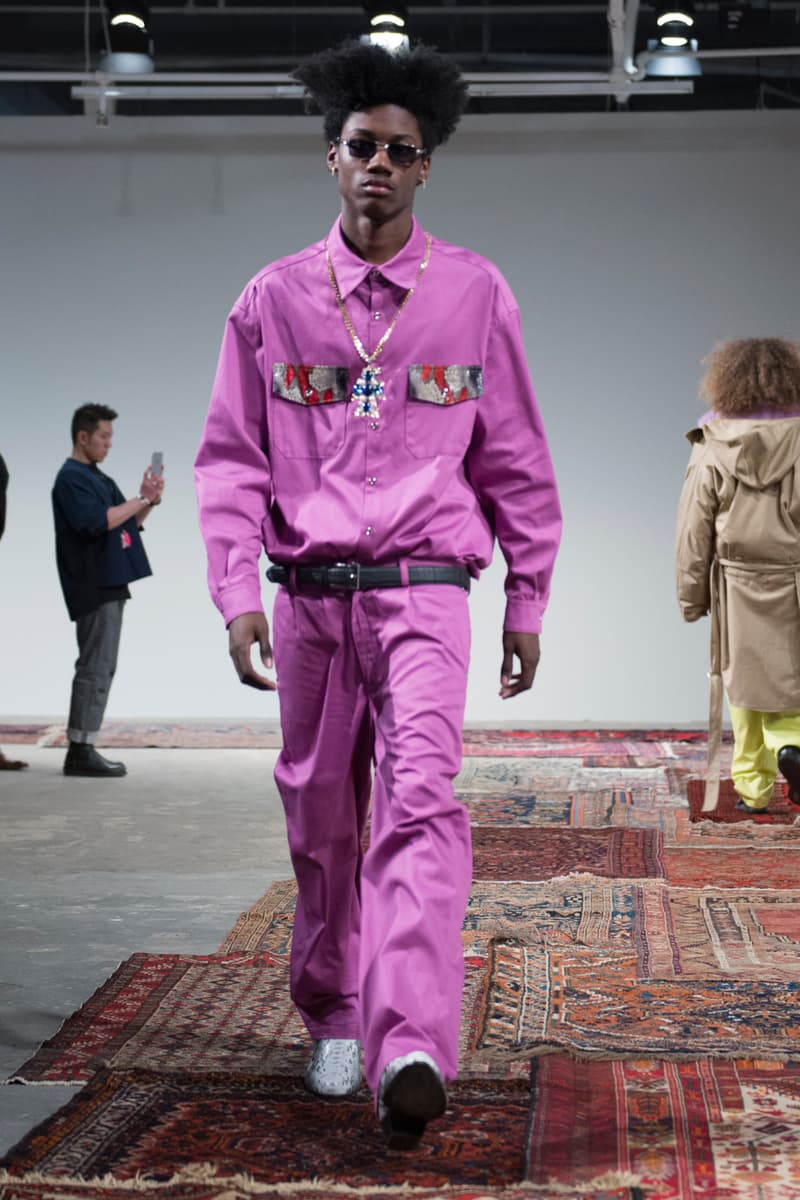 4 of 17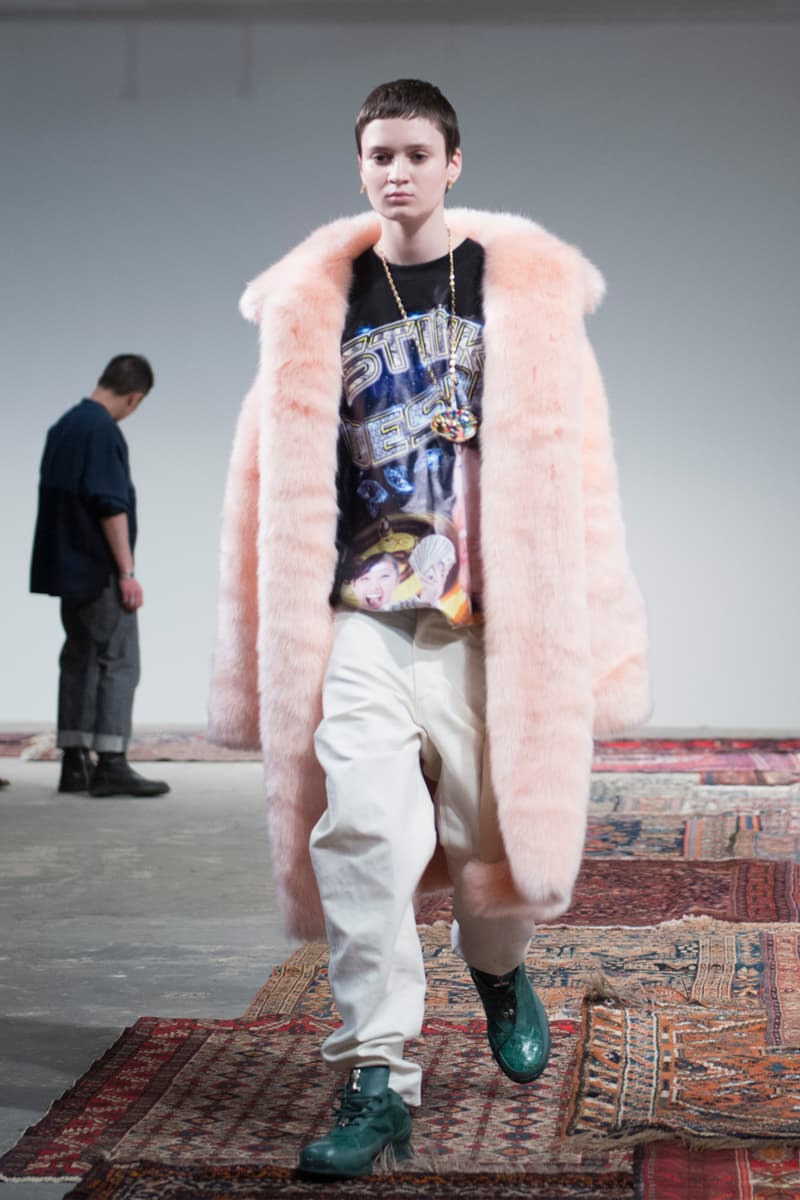 5 of 17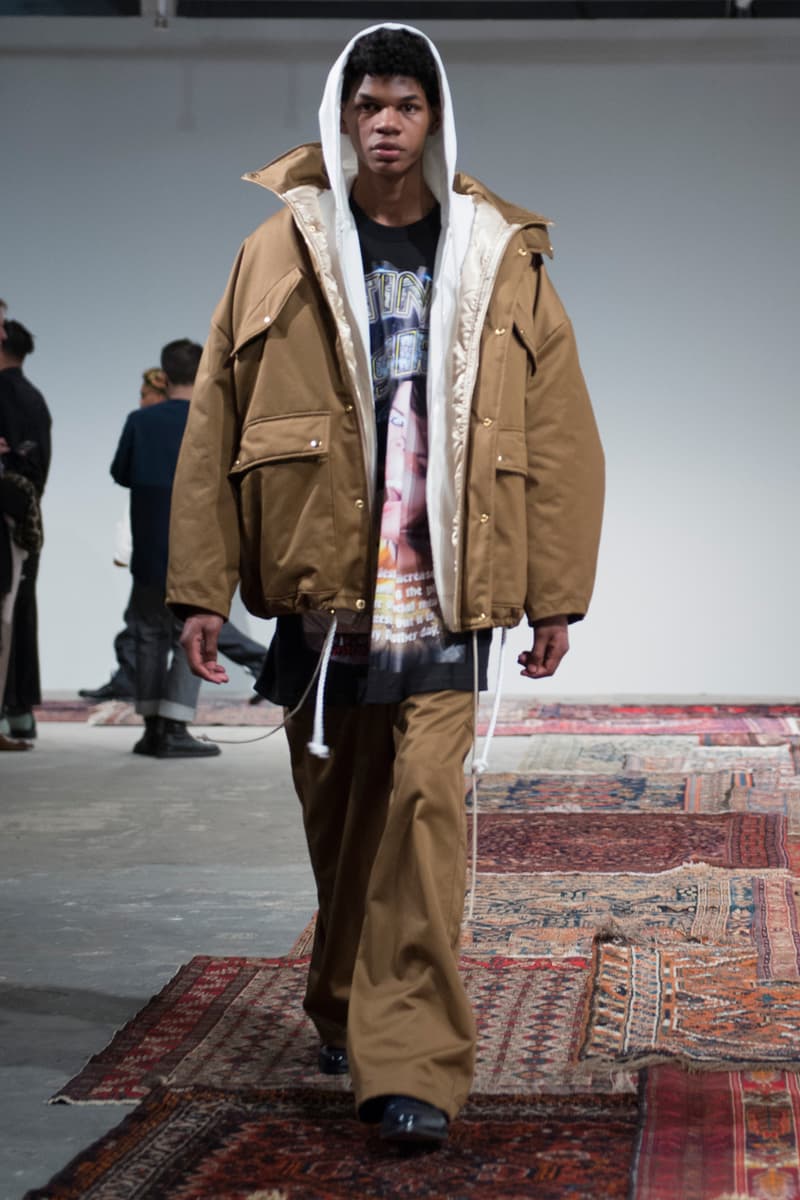 6 of 17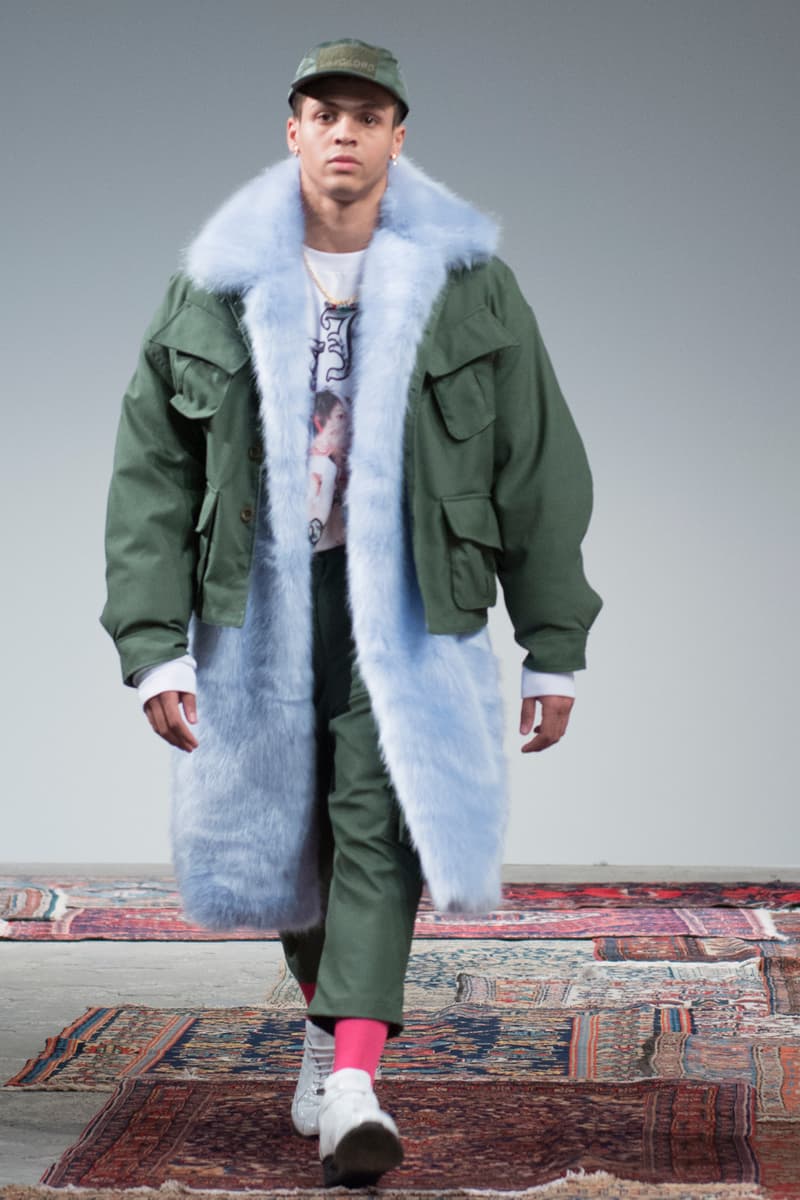 7 of 17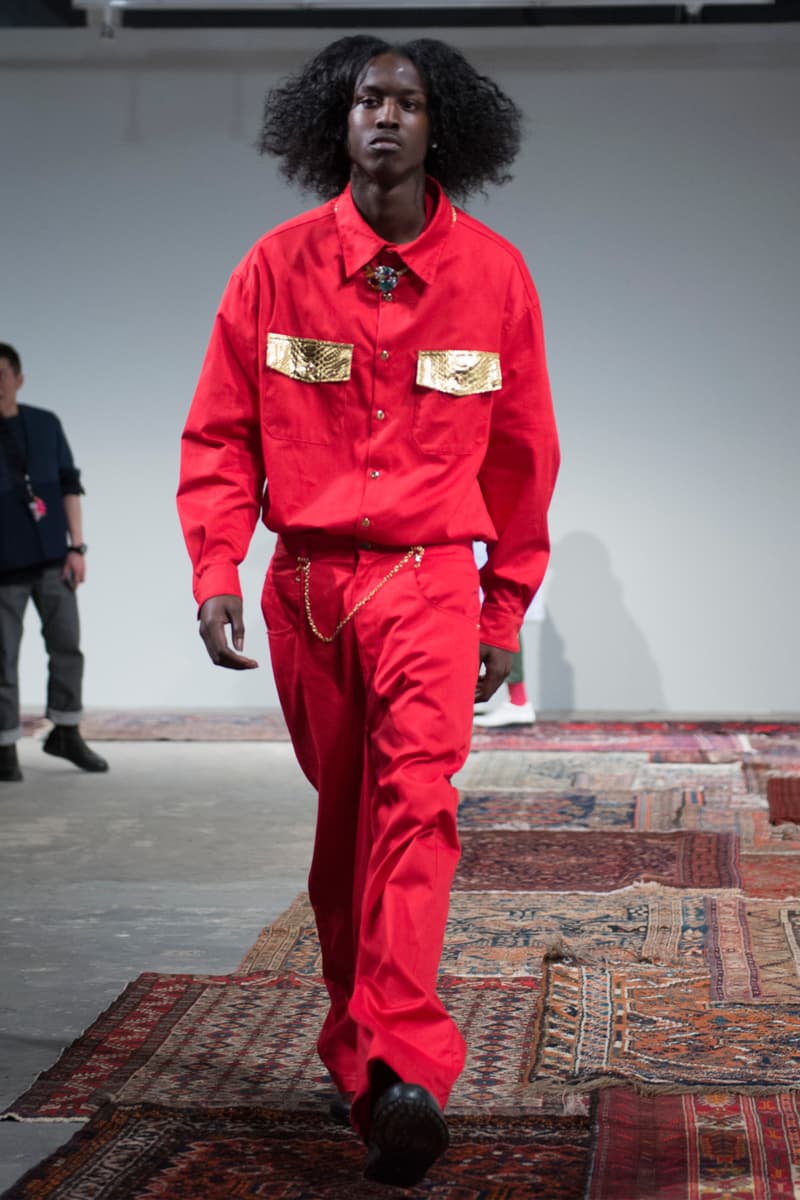 8 of 17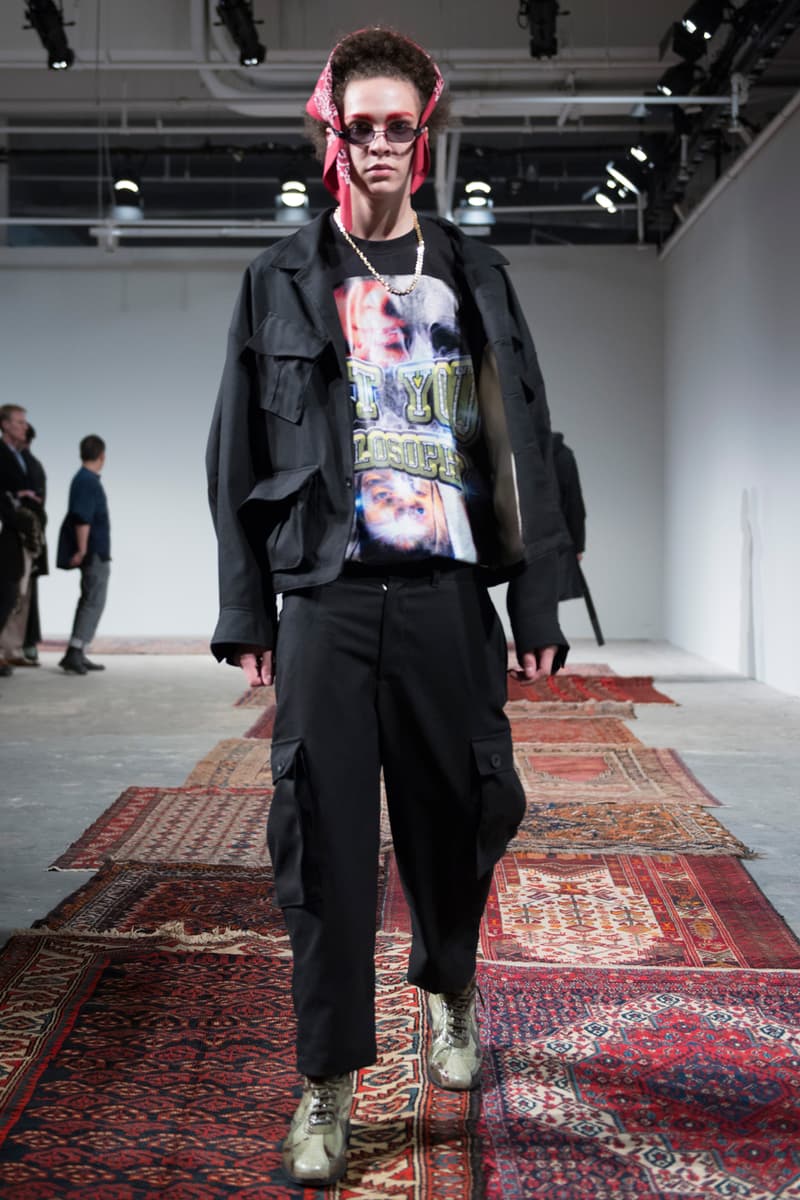 9 of 17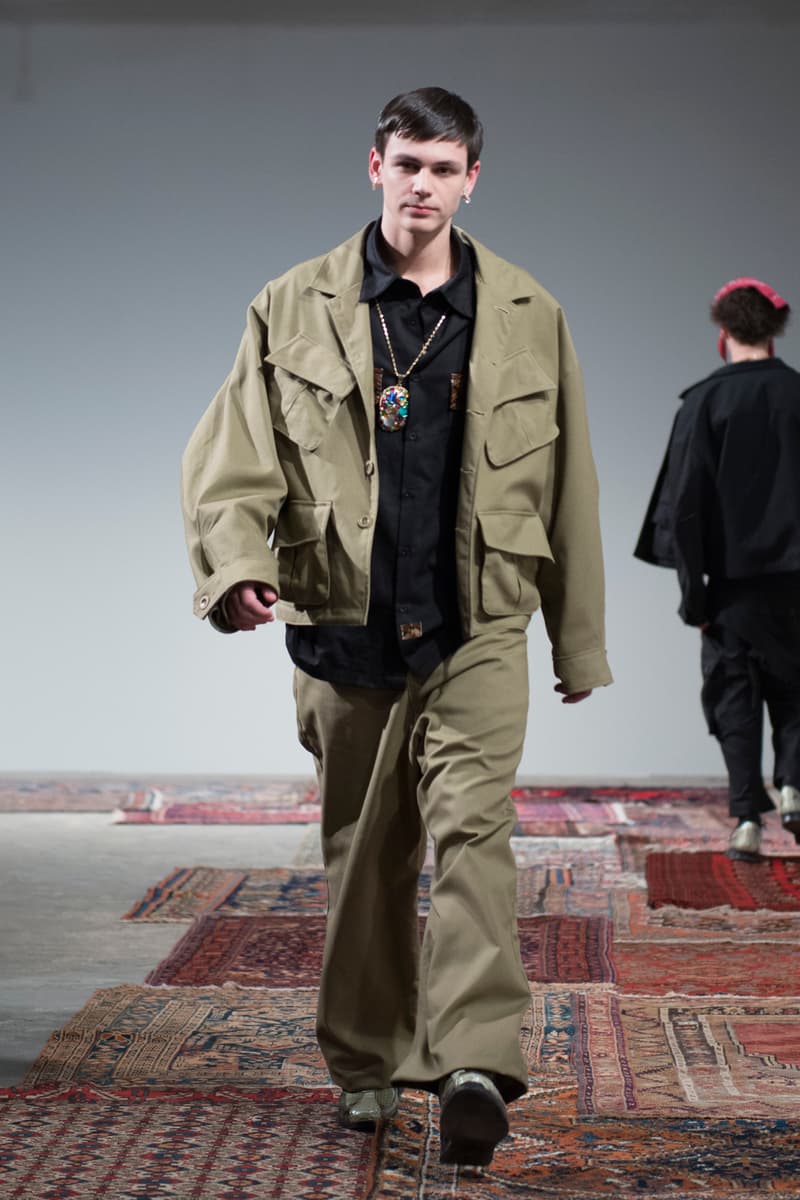 10 of 17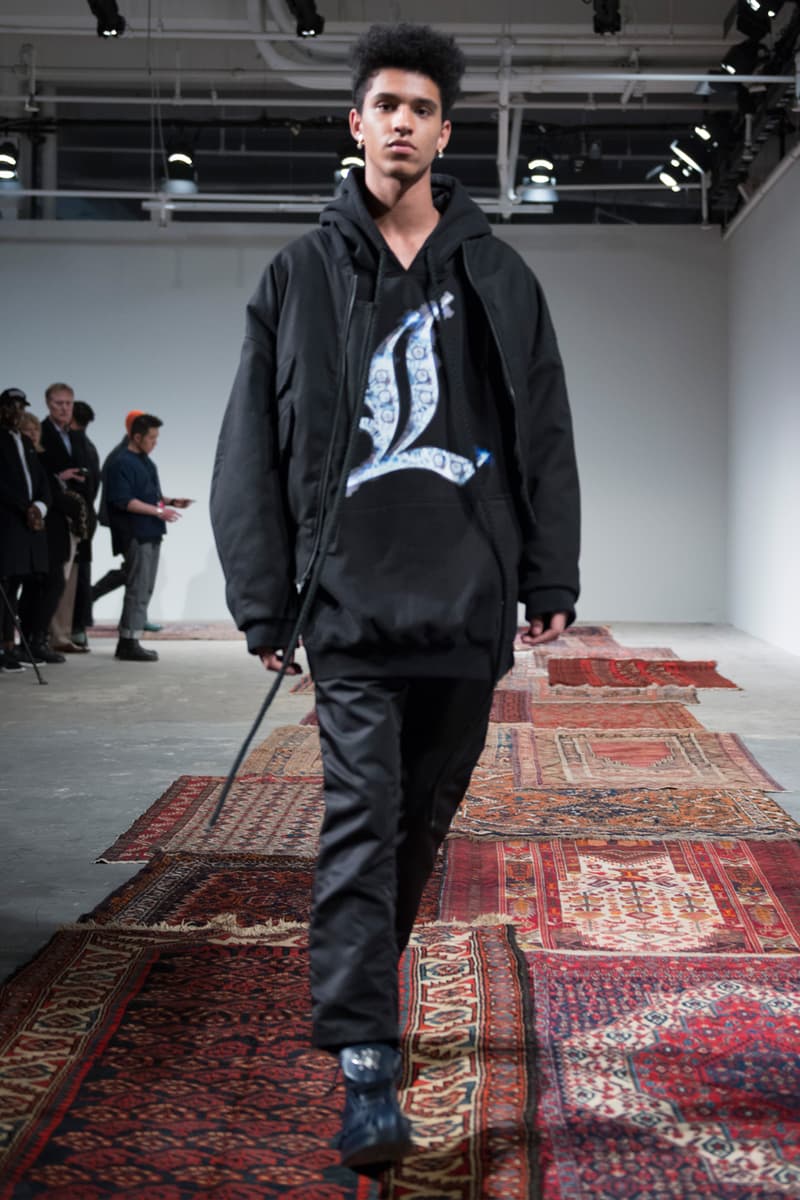 11 of 17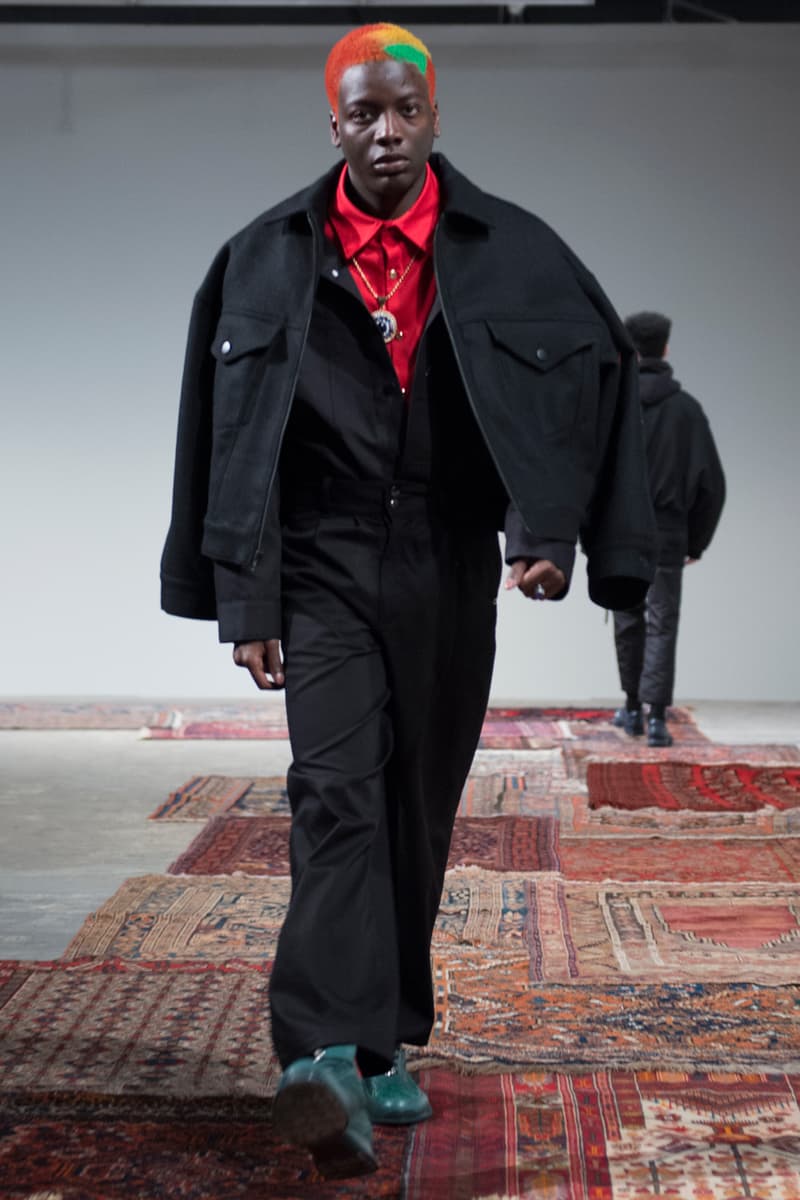 12 of 17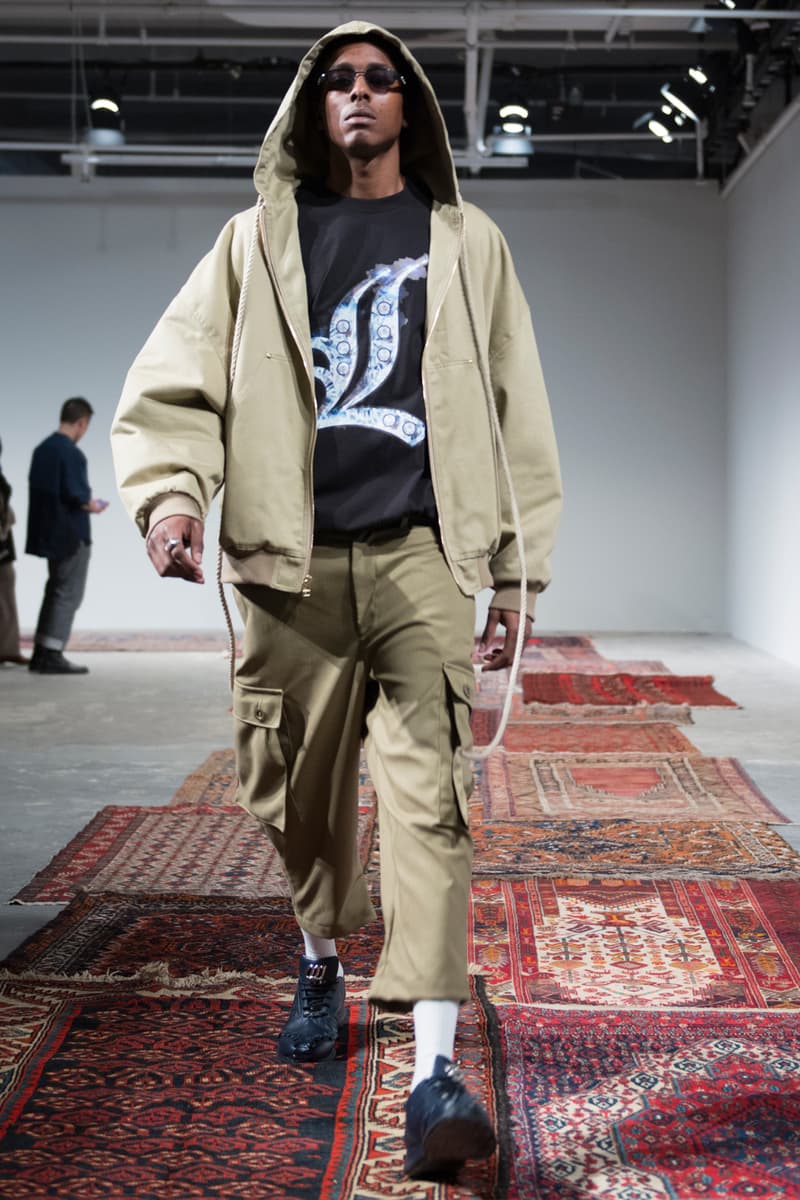 13 of 17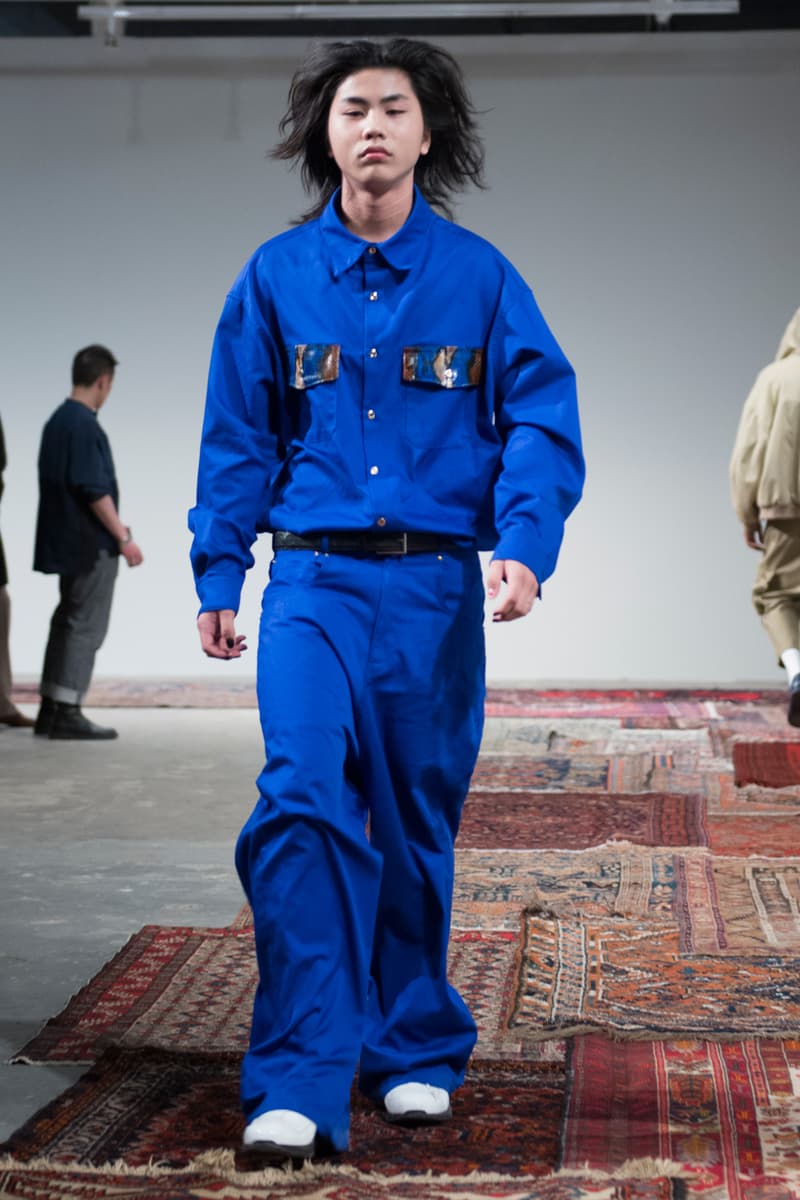 14 of 17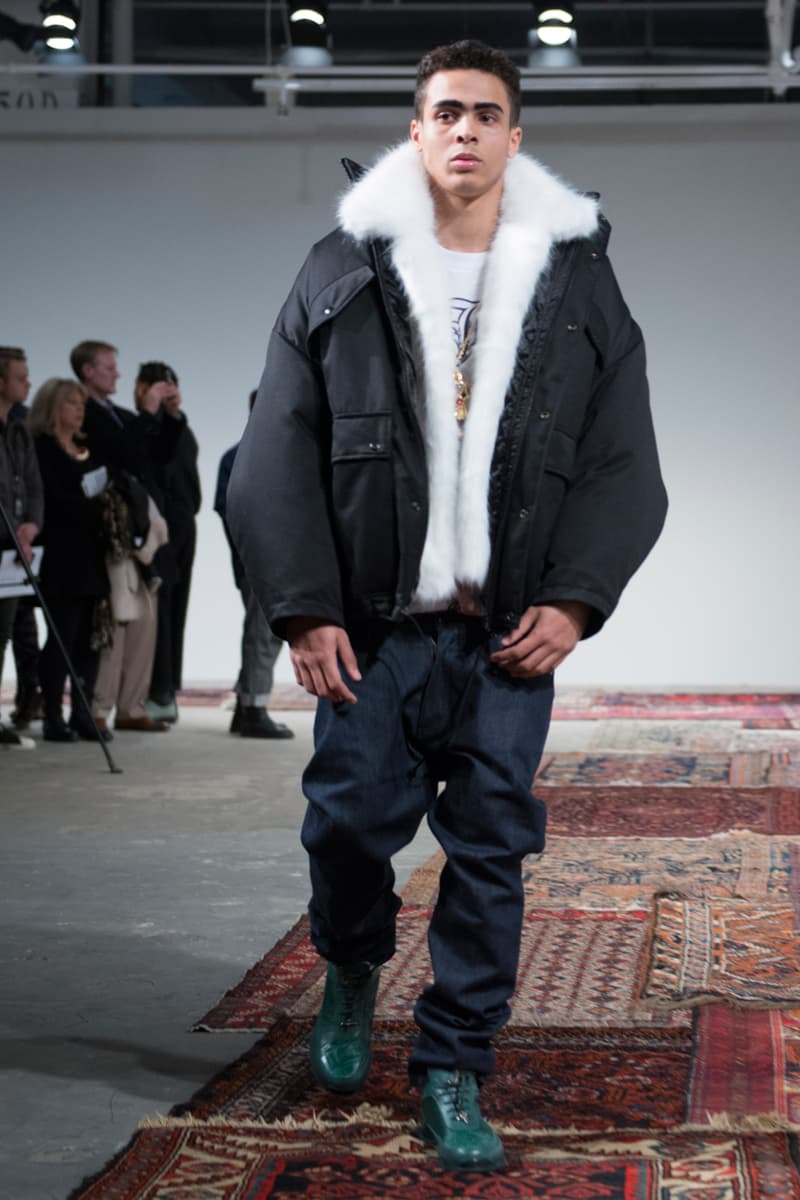 15 of 17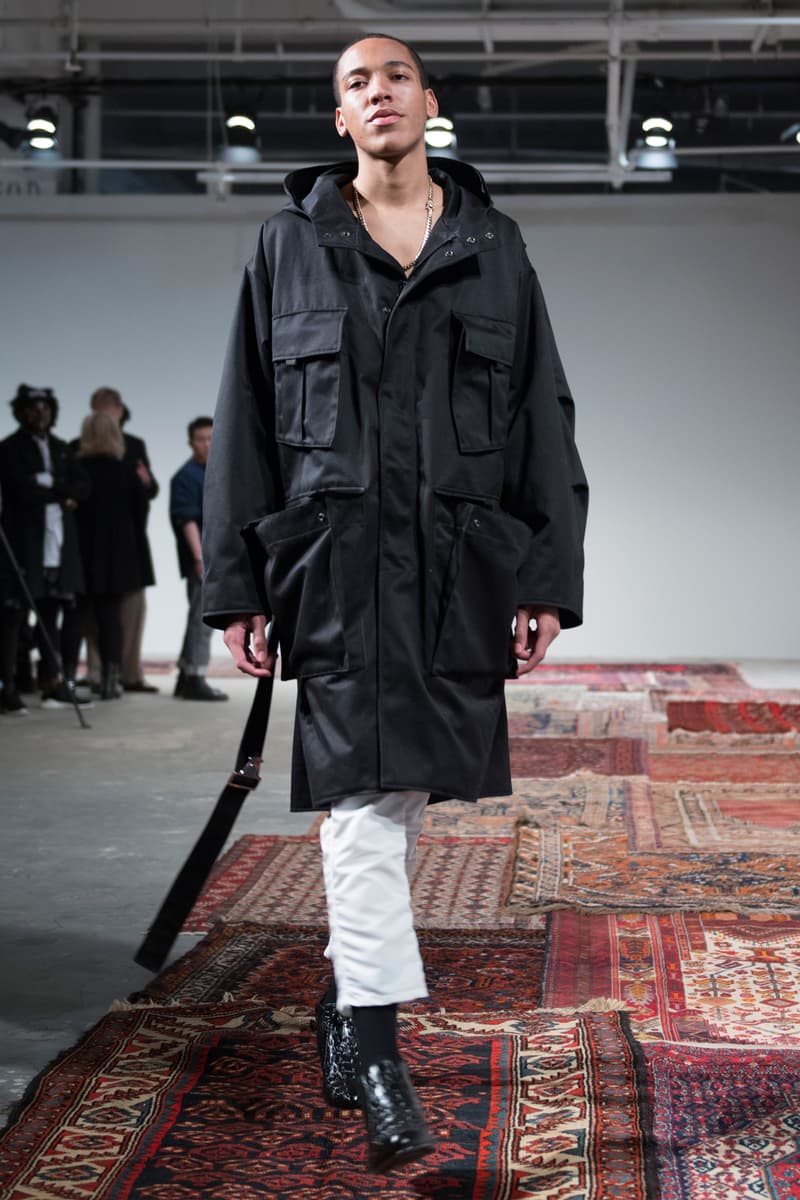 16 of 17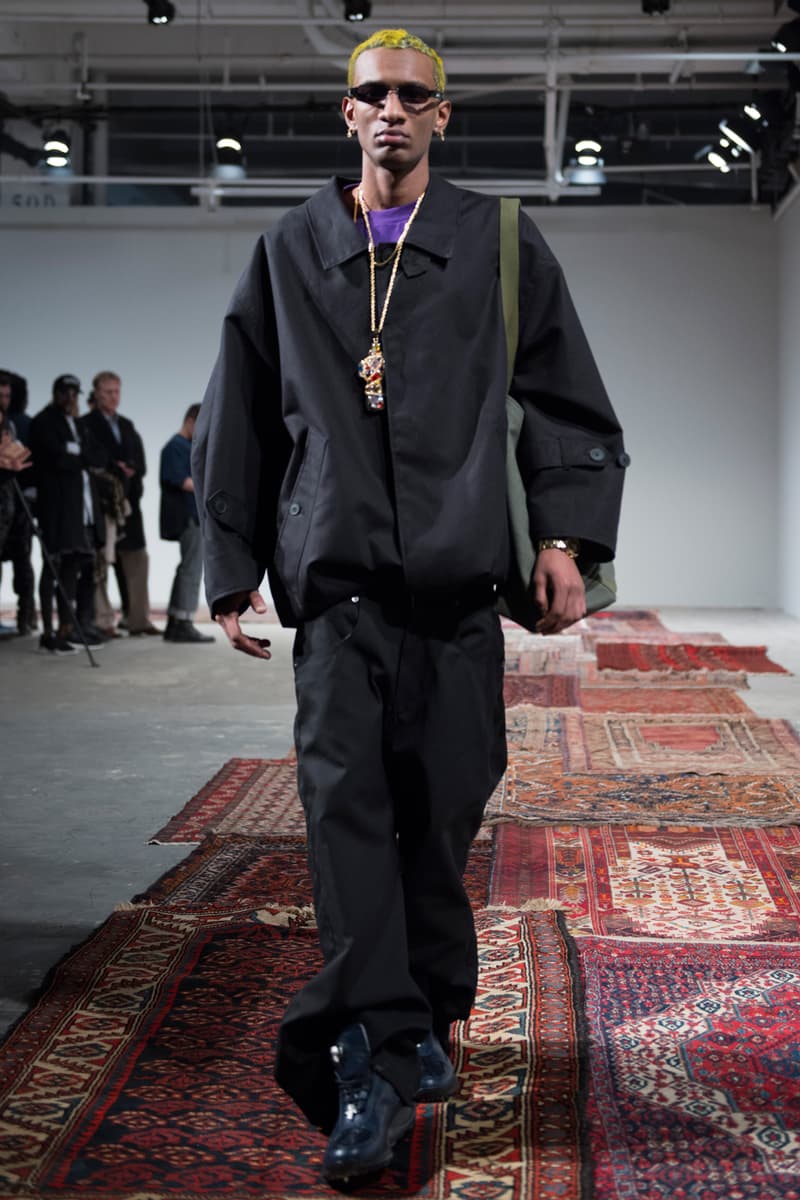 17 of 17
New York City-based label LANDLORD debuted its third season at New York Fashion Week: Men's. For Fall/Winter 2017, creative director Ryohei Kawanishi was inspired by the hip-hop fashion scene during the '90s to noughties, whose sartorial influence is still seen on streets of Harlem today. The minimalist runway set, demarcated only by overlapping silk carpets on a concrete floor, was a fitting backdrop to the baggy, utilitarian DNA of LANDLORD. Voluminous silhouettes were constructed by chore jackets and pastel fuzzy coats that skimmed the shins, while plackets of alligator and stingray skins appeared on pockets, hats and oversized work shirts. On this front, Kawanishi took inspiration from Italian footwear brand Mauri that many of his favorite rappers wore in the late '90s. "I always loved Mauri because of the way they used exotic skins in their designs. I wanted to incorporate a similar sensibility into this collection so we could bring an element of luxury back into today's streetwear conversation." Take a look at the full collection above and share your thoughts in the comments below.