Medicom Toy Debuts 'Star Wars: The Force Awakens'-Referencing BE@RBRICK
Finn's FN-2187 Stormtrooper uniform is faithfully recreated.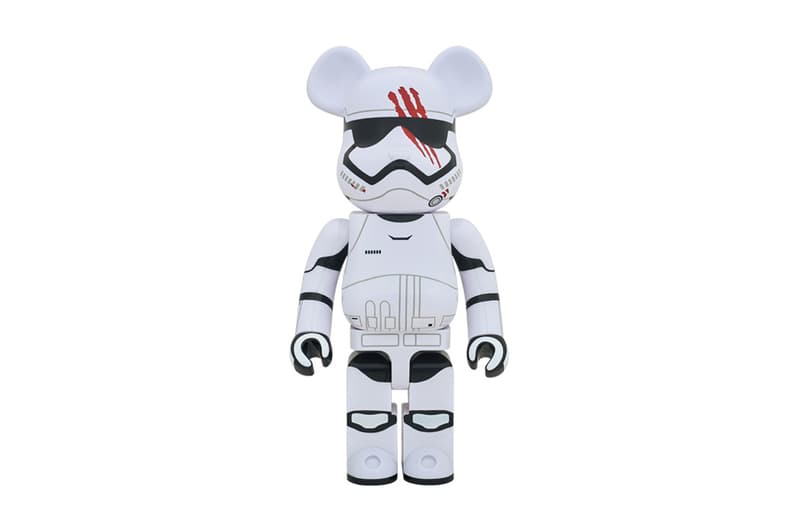 Brands from Rag & Bone to Columbia are lining up to work with Star Wars as excitement builds over The Last Jedi. Keeping the trend going, Japan's Medicom Toy has unveiled a Stormtrooper BE@RBRICK modeled after John Boyega's character, Finn.
The FN-2187 Stormtrooper BE@RBRICK is available in 400% and 1000% iterations. Naturally, the figure boasts authentic detailing, right down to the bloody, smeared handprint across the visor. Previous Stormtrooper BE@RBRICKS were modeled after the older costumes, while this new release focuses on the designs introduced in The Force Awakens.
Launching on December 16, the smaller and larger models will run you ¥8,800 and ¥37,000 JPY (approximately $80 and $325 USD), respectively. For all those marveling over the Star Wars hype, take a look at the fans who lined up for the new film an entire week early.