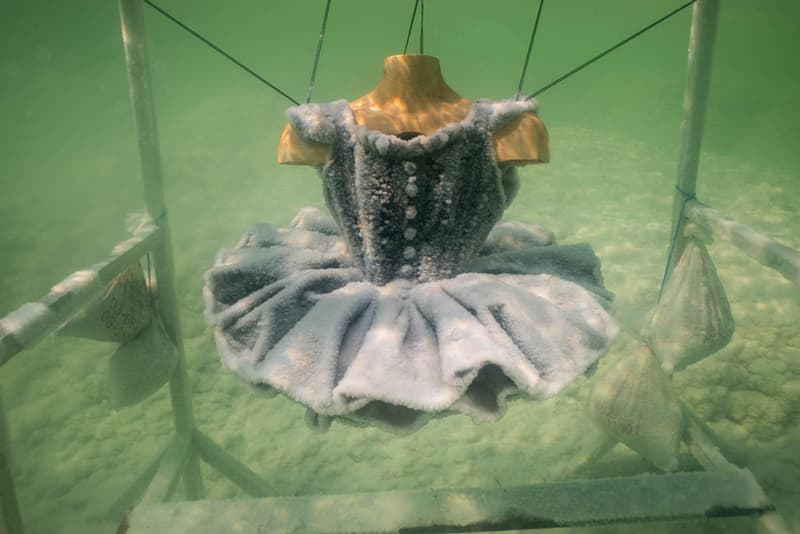 1 of 5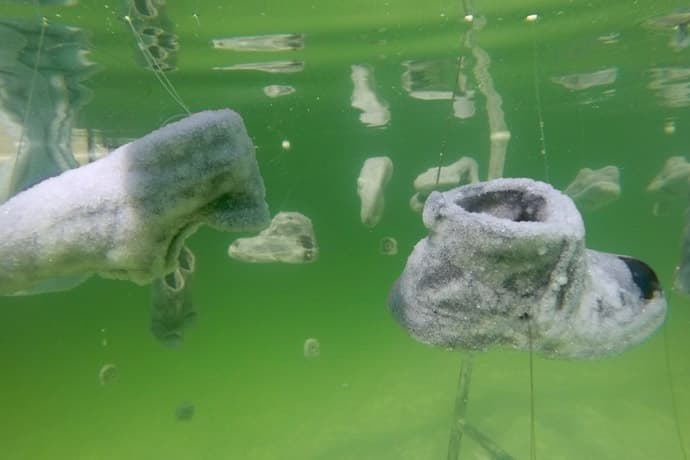 2 of 5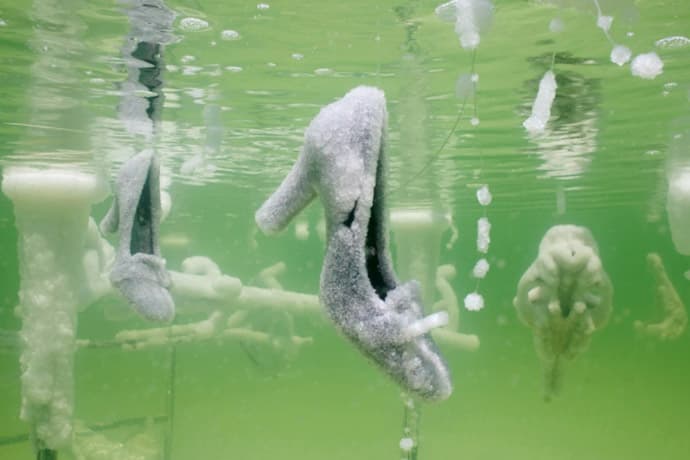 3 of 5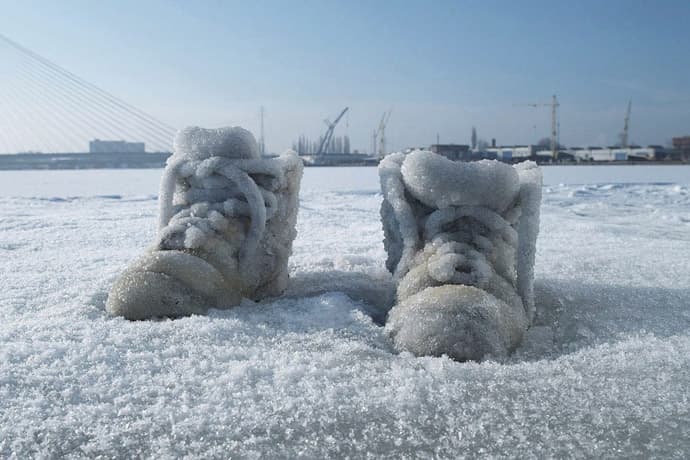 4 of 5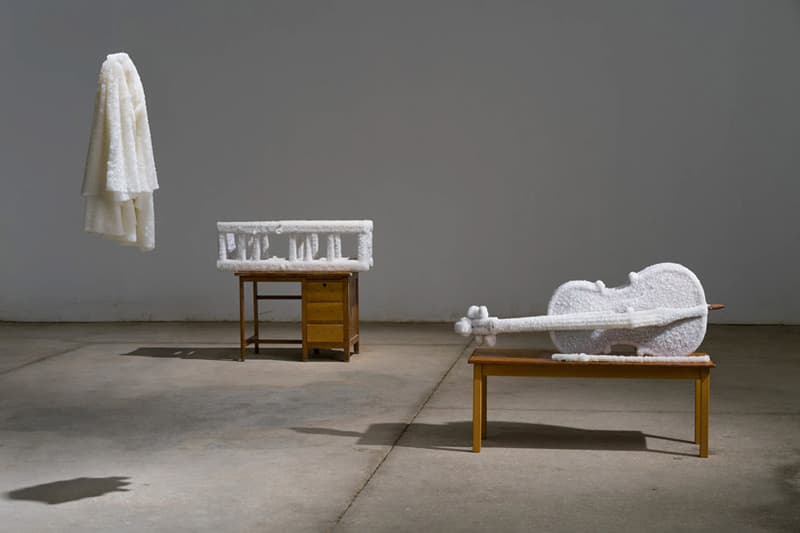 5 of 5
Sigalit Landau Creates Salt Sculptures of Everyday Objects
Shoes, coats, bicycles, and more.
---
For the past 15 years, Israeli artist Sigalit Landau has taken to the Dead Sea to create her fascinating sculptures heavily covered in salt. Landau's process includes submerging everyday objects such as shoes, coats, and even bicycles into the body of water. Salt will crystallize around the submerged objects over a long period of time, appearing as if they belong "to a different time system, a different logic, or another planet yet their transformation unveils the divine and the eternal in nature," Landau expressed in a statement.
In regards to working with salt, Landau said, "The years of working with the heavy liquid solution of the Dead Sea are connected not only to my personal and physical memories but also to long gone memories of landscapes covered with snow and to a process of mourning; seeking to heal and to repair something through this dialogue with nature." Having added, "Frozen, yet conceived by the desert sun and fiery-waters, the sculptures are for me like personal archeological testimonies crystallized and immortalized."
Landau has documented her sculptures in a new book titled Salt Years. The 288-page tome is available for pre-order at Landau's official website.