$65,000 USD Gucci Handcuffs by Tom Ford Surface on Grailed
The ultimate statement accessory?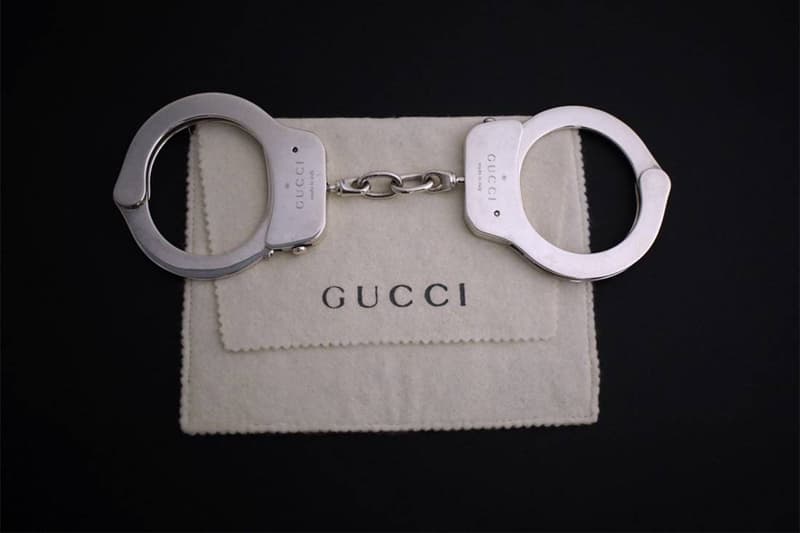 Alessandro Michele's Gucci frequently embraces over-the-top styling, but this 20-year-old pair of handcuffs may be the most ostentatious item ever released by the house.
Originally produced in Italy in 1998, the solid silver handcuffs were designed by Tom Ford. They were reportedly displayed in Gucci store windows around the time that Patrizia Gucci was jailed for hiring a hitman to kill her ex-husband, Maurizio Gucci. Crafted from solid silver, the handcuffs weigh in at approximately 277 grams, or about a half-pound. The package includes the original dustbag and a modern Gucci case, but those worried about the lack of key to unlock the cuffs, fear not — a button on the rear of each cuff unlocks the closure.
Yours for $65,000 USD, check out the set on Grailed. Meanwhile, Italian police recently raided Gucci's Milan headquarters.