GOETZE Is the Berlin Brand Redefining Modern Menswear
Everything you need to know about the label's understated luxury.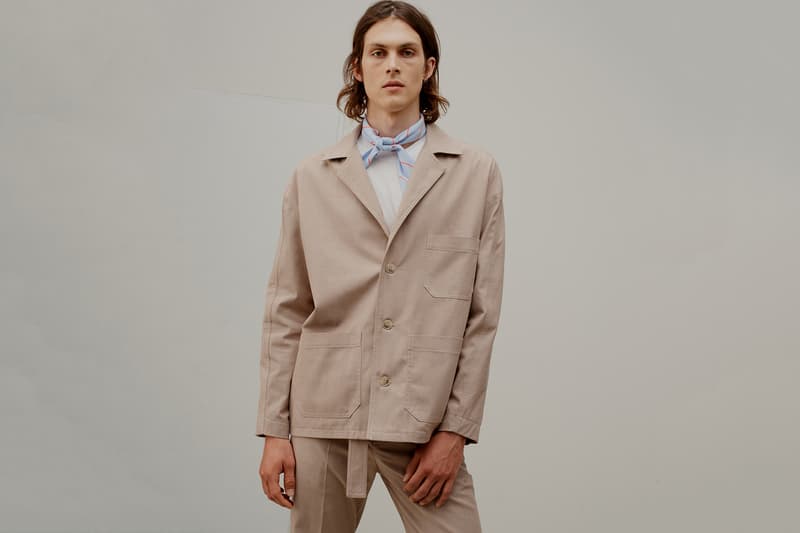 Since the label was founded back in 2011, Berlin-based GOETZE has carved out a niche for the understated luxury of its collections. Based around staple items — such as shirting and tailoring — the brand has offered subtle twists, reworking classic pieces into 21st-century menswear. According to Sissi Goetze, the brand's namesake founder, this is the central mission of her designs: "the core of the label," she explains, "is a renegotiation of classical and iconic menswear items."
Goetze made the decision to set up the label following her graduation from London's famous Central Saint Martins. "The competitive and stimulating environment helped my vision on fashion," explains Goetze of the university's influence, "I am happy to have had the chance to be taught by someone like Louise Wilson, who challenged and motivated me to an extent that I haven't had before." Also while studying at Saint Martins, Goetze developed a new pattern construction ("a merge between raglan and classic inserted sleeve") which is still a feature of her work.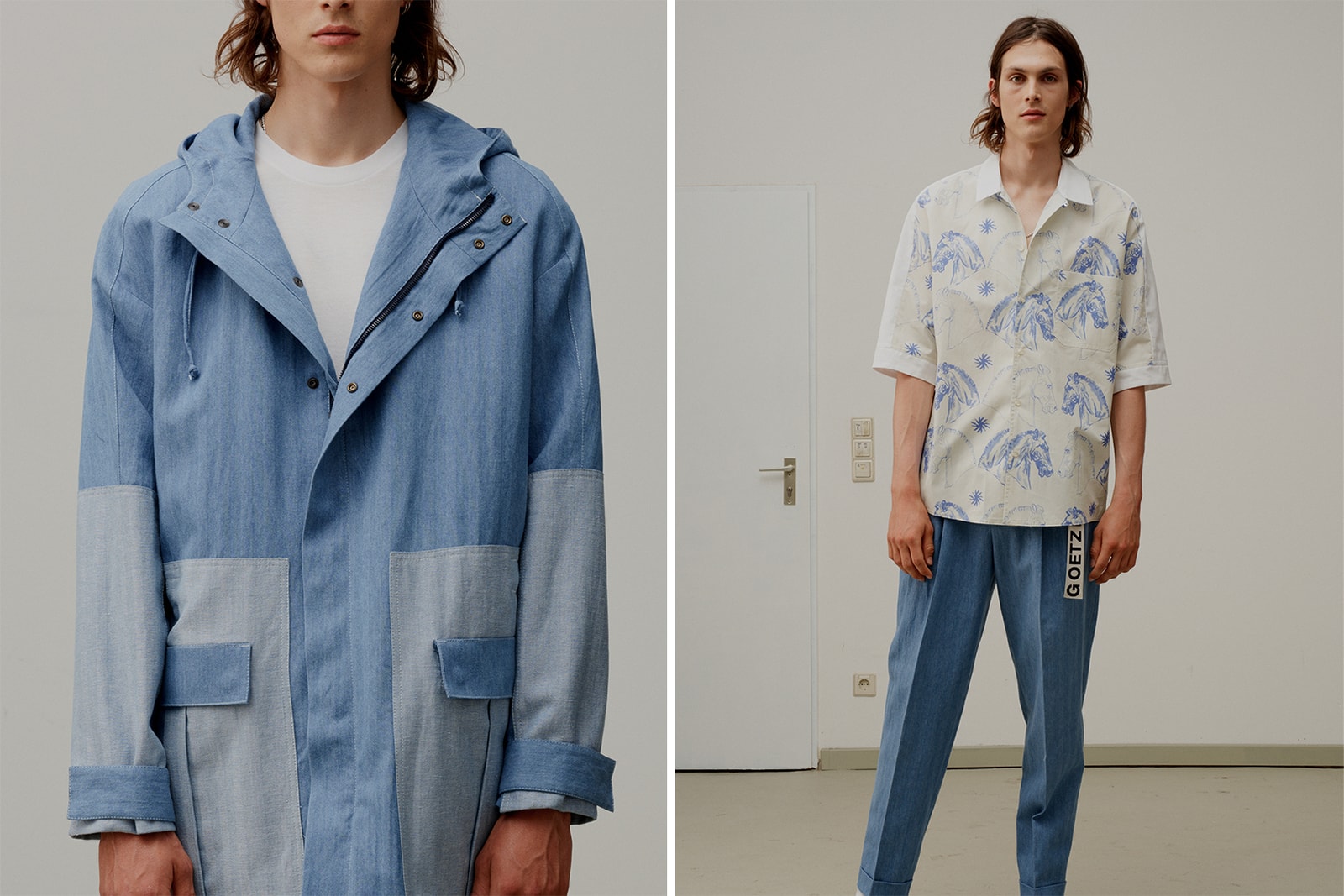 As well as the hybrid sleeve, Goetze has taken a number of other elements from her studies into her collections. "I merged multiple references from classical menswear items across the century in a minimal collection. I aimed to propose a complete collection negotiating male stereotypes with the fewest of ingredients," she explains, "I applied the aesthetics and methods to a range of product groups and managed to slowly shape the visual identity GOETZE has today."
That visual identity is perhaps best described as "minimalist," with Goetze's work being subtle and understated. "It is an aesthetic I am naturally drawn to," the designer explains, "the complexity is in the details." Other factors in the collections include tailoring, which Goetze adds has "always been the base structure of my work. The build up of a traditional wardrobe is something which influences my designs."
"The city's scattered identity revealing itself is something which naturally resonates in my work."
For the collections, Goetze draws inspiration from a wide pool, including everything from Mediterranean settings to everyday life in Berlin. While these influences may appear to have irreconcilable differences, that's part of the point for Goetze: "I am fascinated by contradictory elements and find it an interesting exercise to make them correlate and assemble them in a contemporary manner."
Discussing Berlin's role on her work, Goetze details how the city shapes the brand's designs. "In Berlin, the consequences of division and reunification are something one feels on a daily level. Berlin's particular history rarely allows it to meet expectations often stemming from comparisons to other cities, which have had a more continuous and less disrupted development," she explains.
With the brand firmly rooted in the city, its history and the way that influences fashion is a constant influence on GOETZE's collections. "The city's scattered identity revealing itself in the notorious underdressing in military and sportswear, and the casual formality of cultural entrepreneurs, is something which naturally resonates in my work."
Although Goetze founded her own label in 2011, the brand has gone through a few changes since then. In 2015, the designer changed the label's name to just GOETZE and changed the way that the brand offered its collections. Since then, GOETZE has worked with some of the most exciting and influential names in Berlin. The brand has been picked up by Voo Store, an influential and cult retailer in the city, as well as producing a perfume with Verduu, a fragrance company which has also worked with Christopher Shannon.
As the brand continues to grow and develop, Goetze has decided to strip back the brand's collections and work hard on the pieces it has made its name developing. "I decided to focus on the core items GOETZE is best known for, namely the shirting" the designer explains. By continuing to focus on shirting — although future collections will feature other pieces — Goetze aims to further develop the brand's minimalist leanings: "restraining my output to variations of men's shirts considers the creative potential within limitation."
Pieces from GOETZE are available now from the brand's web store and stockists such as Voo. In other fashion news, read Balenciaga and Vetements Creative Director Demna Gvasalia on authenticity, the dangers of selling out and how to party for free forever.