Beyoncé Links up With Ed Sheeran For "Perfect" Remix
Aptly titled "Perfect Duet."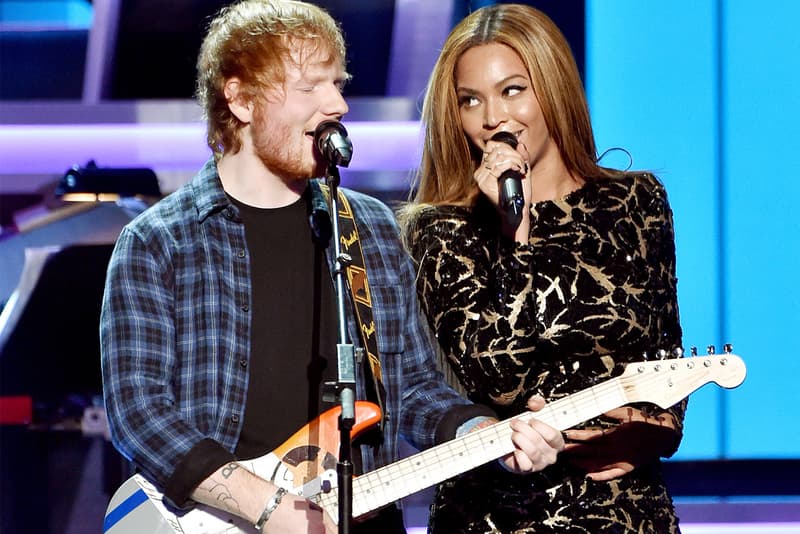 Ed Sheeran has recruited Beyoncé for a remix of his Divide single "Perfect." The song, aptly retitled to "Perfect Duet," finds the songstress delivering powerful, soaring vocals over Sheeran's guitar accompaniment. This is the first time the two pop stars have linked up together on a track. It's also one of the few tracks Bey has appeared on in 2017, including DJ Khaled's "Shining," Eminem's "Walk on Water," JAY-Z's "Family Feud," and J Balvin and Willy William's "Mi Gente."
Divide, which dropped back in March, is the third studio album by Sheeran. Released through Asylum Records and Atlantic Records, the LP is certified 2× platinum in the U.S. and 7x platinum in the UK. By July 2017, the album had sold over 2 million units in the UK alone.
Listen to "Perfect Remix" below.
Earlier this week, it has been confirmed that JAY-Z and Beyoncé worked on a collaborative project.