Daisy Ridley Wants to Step Down as Rey After 'Episode IX'
"I think it will feel like the right time to round it out."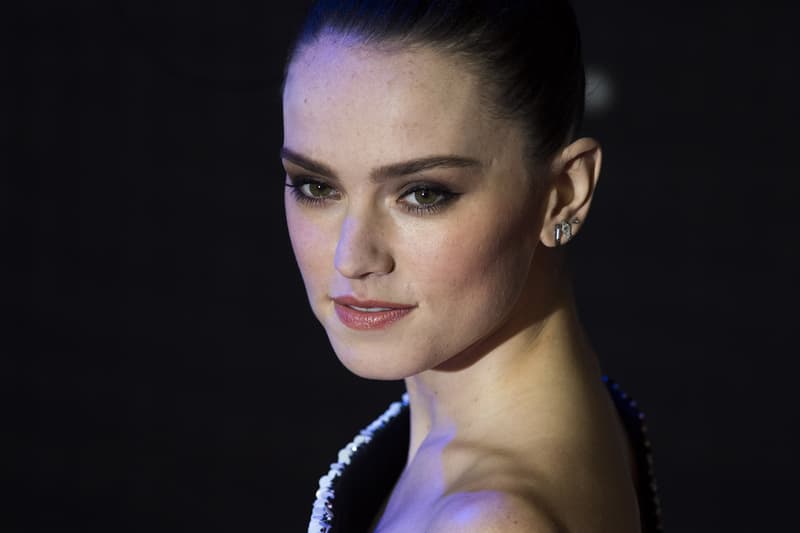 In only two short weeks, Star Wars: The Last Jedi will be hitting the big screens seeing a return of actress Daisy Ridley as Rey. However, with Episode IX slated for a 2019 release, fans may never get to see Ridley's Rey after the concluding chapter of the current trilogy. Sitting down with Rolling Stone magazine, Ridley explained Episode IX will be the third and final time she portrays the character of Rey stating, "I am really, really excited to do the third thing and round it out, because ultimately, what I was signing on to was three films. So in my head, it's three films. I think it will feel like the right time to round it out."
Still, Ridley, who came into prominence when she was introduced as Rey in 2015's The Force Awakens, has positive sentiments toward the franchise:
"For me, I didn't really know what I was signing on to. I hadn't read the script, but from what I could tell, it was really nice people involved, so I was just like, 'Awesome.' Now I think I am even luckier than I knew then, to be part of something that feels so like coming home now."
However, she hasn't completely ruled out revisiting the role in the distant future:
"Who knows? I honestly feel like the world may end in the next 30 years, so, if in 30 years, we are not living underground in a series of interconnected cells, then sure. Maybe. But again, it's like, who knows."
The Last Jedi hits theaters on December 15 and stars Ridley, along with Mark Hamill, Carrie Fisher, Adam Driver, John Boyega, Oscar Isaac, Lupita Nyong'o, Domhnall Gleeson, Anthony Davis, Gwendoline Christie and Andy Serkis. New cast members include Benicio del Toro, Laura Dern and Kelly Marie Tran.