Nike and adidas Go Head-To-Head in Legal Fight Over Flyknit Patent
Who has ownership over the knit technology?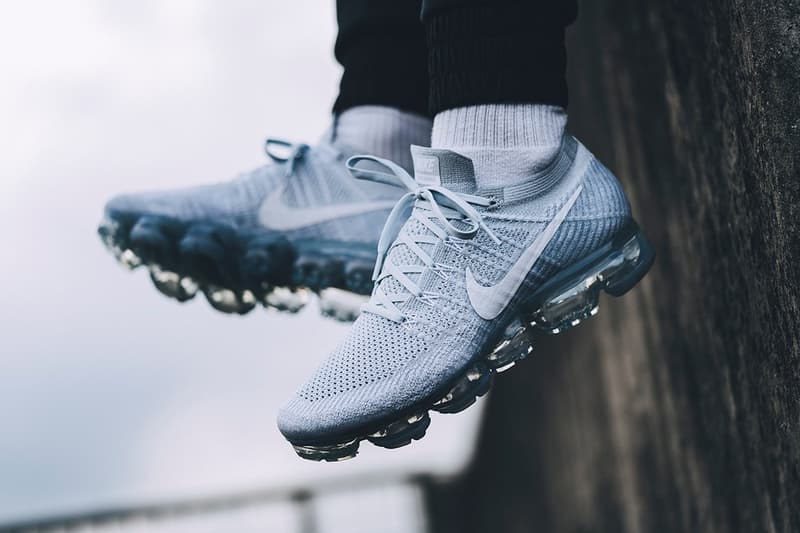 It's not often that you see adidas and Nike in the same header without there being a point of contention — and this time is no different. The Three Stripes and the Swoosh are reigniting a legal feud over Nike's Flyknit patent. Specifically, adidas doesn't think Nike deserves ownership of the knit material, which has raked in well over $1 billion USD in sales.
This is the most recent chapter of an ongoing dispute between the two heavyweights. In 2012, adidas tried to overturn Nike's patent of Flyknit technology with the argument of "obviousness," i.e. not inventive enough to secure a patent. In October of that year, the US Patent and Trademark Office rejected adidas' claim and sided with Nike. Fast forwarding to this year, late November, adidas filed an appeal to the US Court of Appeals for the Federal Circuit requesting that the appellate court reverse the rejection of adidas's claim that Nike's Flyknit technology isn't deserving of a patent.
adidas's latest appeal has yet to be fully briefed, but it centers on the argument that Nike's Flyknit technology is, essentially, nothing new. The Three Stripes points to the fact that Nike's Flyknit patent claims have been described in earlier patents — citing one from 1974 and another from 1994 — thus rendering Flyknit technology familiar and not novel. adidas also argued that any "person having ordinary skill in the art [of footwear manufacturing]" would be able to make Flyknit-like knit shoes. It's unclear how adidas's Primeknit technology — which Nike took legal action against, but to no avail — will factor into the appeal this time.
The Federal Appeals Court is adidas's last chance to overturn Nike's Flyknit patent. Let us know which side you're on in the comments below and for more industry news, Shiekh Shoes filed for bankruptcy after owing Nike $16 million USD.