This 'Black Mirror' Episode Is Coming True in China
How would you rate?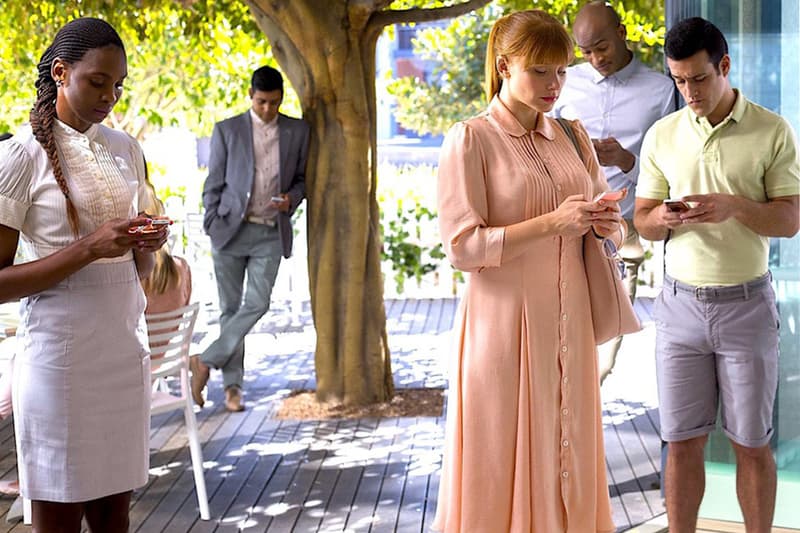 What makes Charlie Brooker's Black Mirror so great is the show's ability to present something that seems completely ridiculous, but at the same time, something wholly familiar. The dystopian alternative realities — or simply extreme social scenarios — don't feel that far off from the current state of our tech-dependent world, which only makes each episode that much more unsettling. As we continue to let technology take over our social, domestic and working lives, we are advancing to the point where we give it too much control and start to lose control of it altogether.
Though the series can't always stay all the way ahead of the curve, it has already been able to predict the future on a number of episodes such as "The National Anthem" and "The Waldo Moment." Now another episode has come true is, which is already gaining prevalence in China, closely resembling the dystopian popularity scale established in "Nosedive."
According to an article from Wired, an app called Zhima Credit — part of a much larger app that Chinese smartphone users use — is combining the usual stuff that goes into a credit score (bill payments, etc.) with more nuanced social data, like where you shop and who your friends are. Higher ratings will allow citizens to rent a car without a deposit, while those who score low have found themselves on no-fly lists and banned from other forms of travel.
Let us know your thoughts in the comments section below. Season 4 of Black Mirror returns on December 29. Be sure to read our feature: Netflix's Black Mirror Shows Us How Terrifying the Future of Technology Can Be.