ALIEN BODY's Fall/Winter 2017 Collection Is a Celebration of Underground Subculture
Support your local weirdo.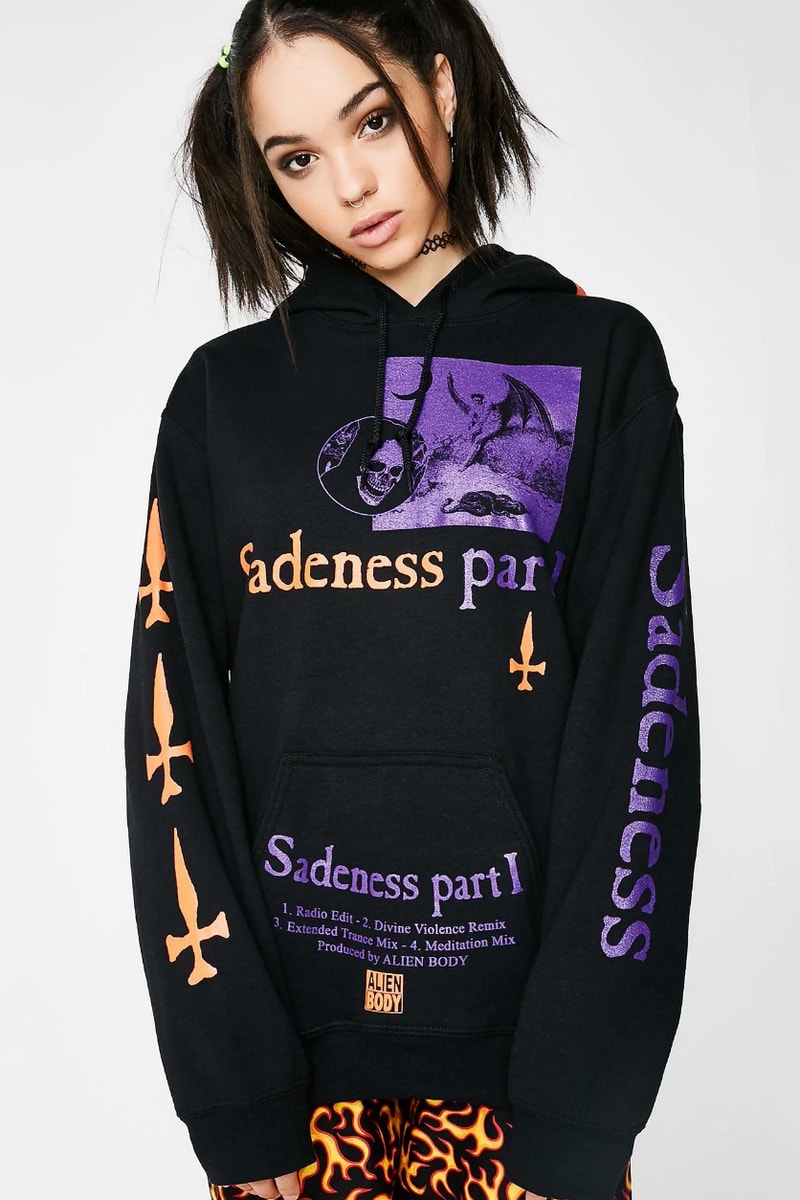 1 of 10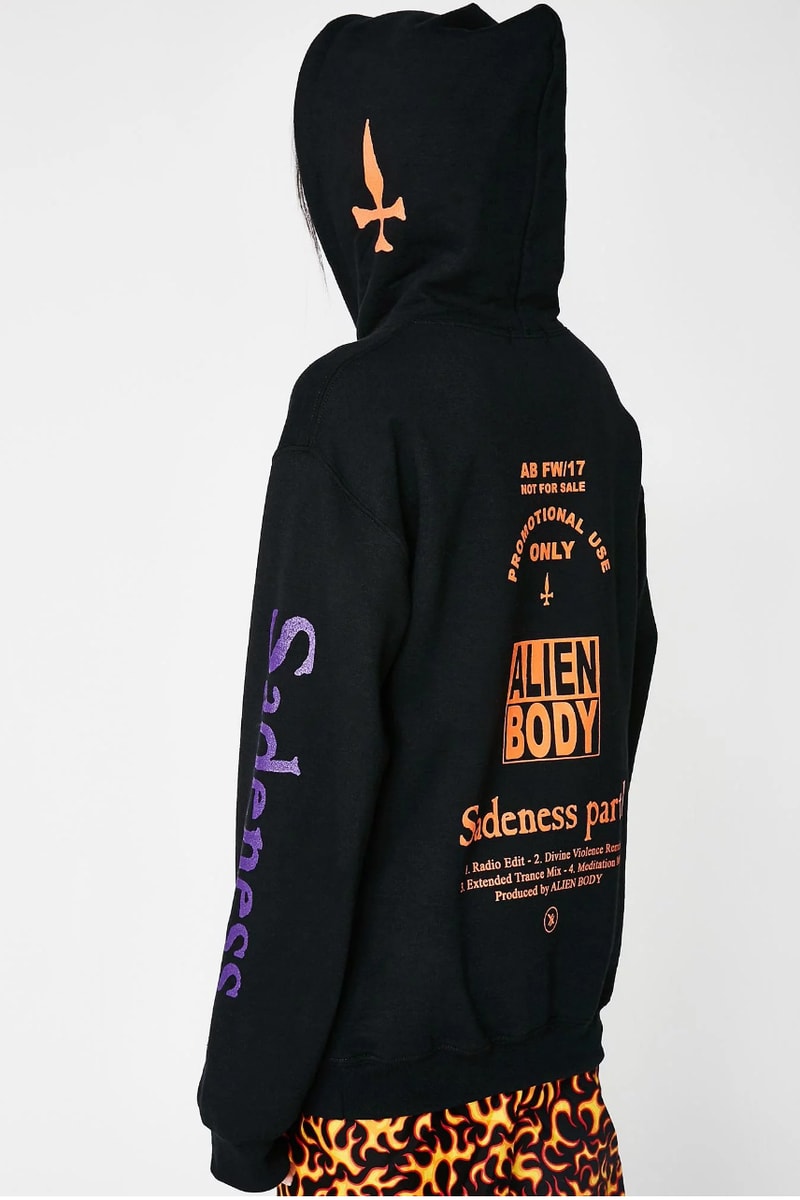 2 of 10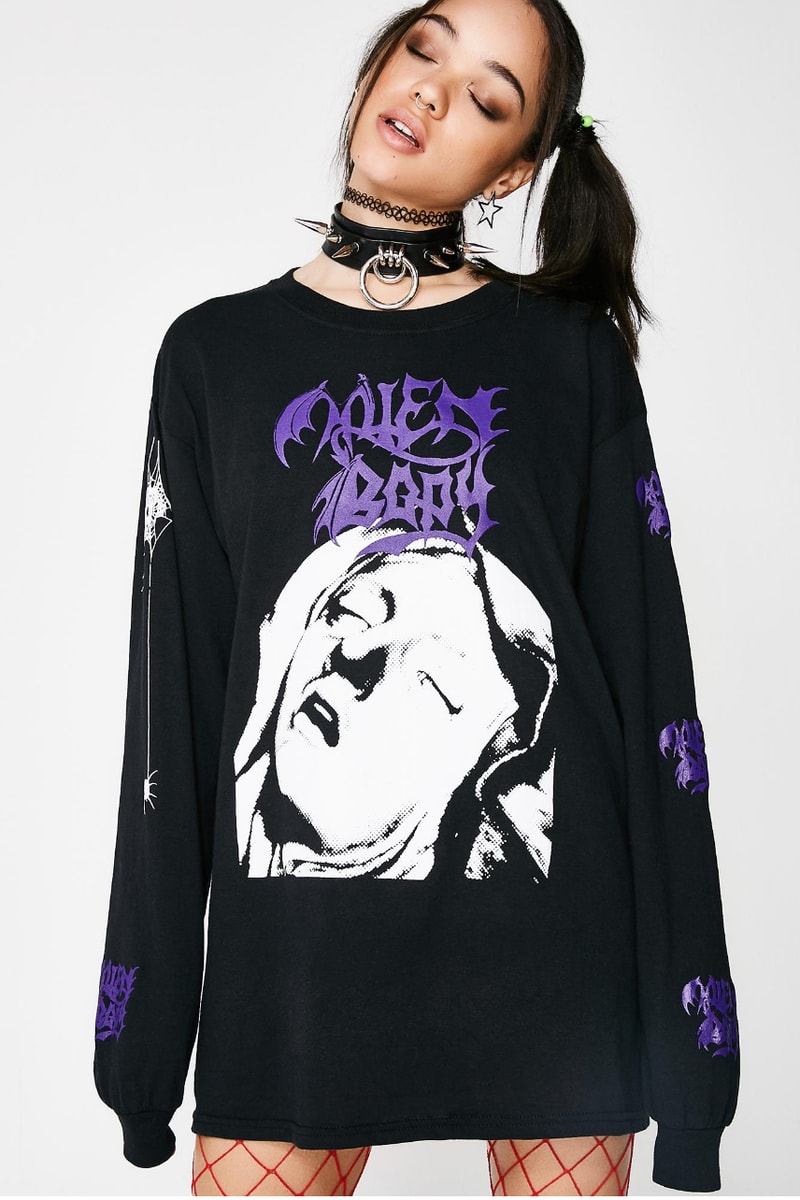 3 of 10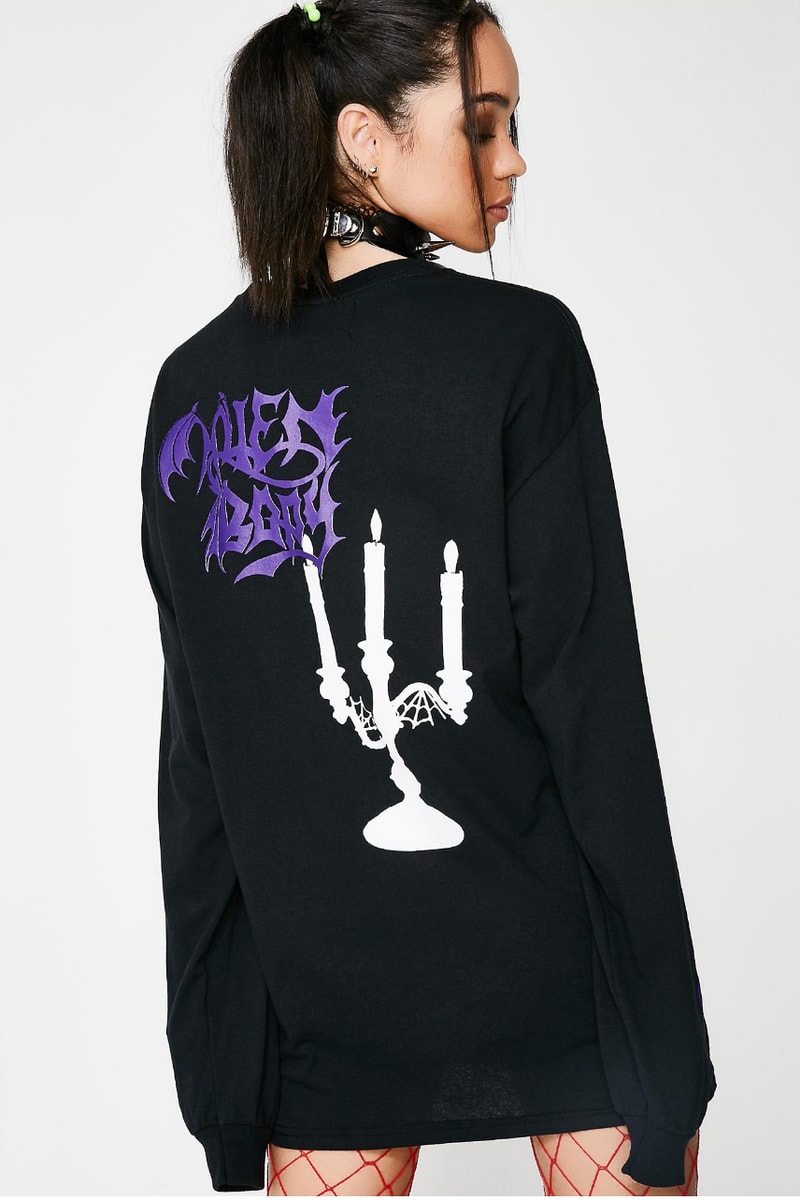 4 of 10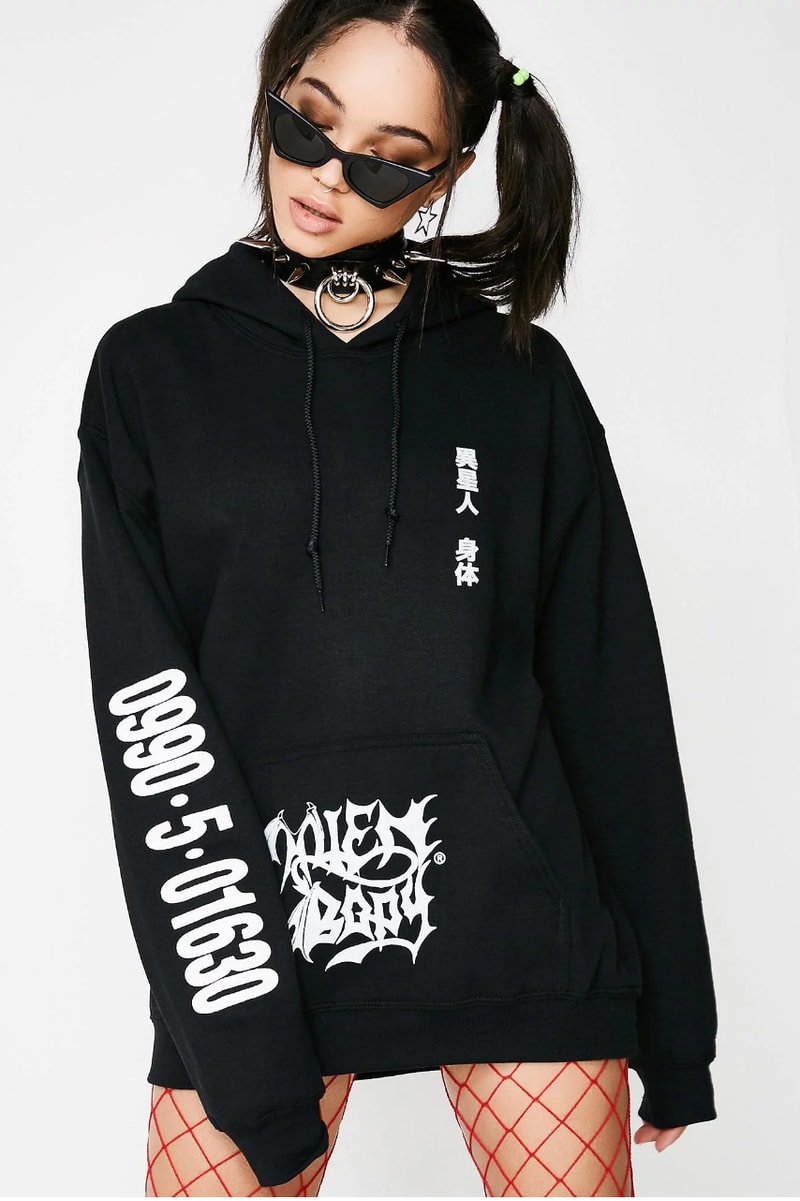 5 of 10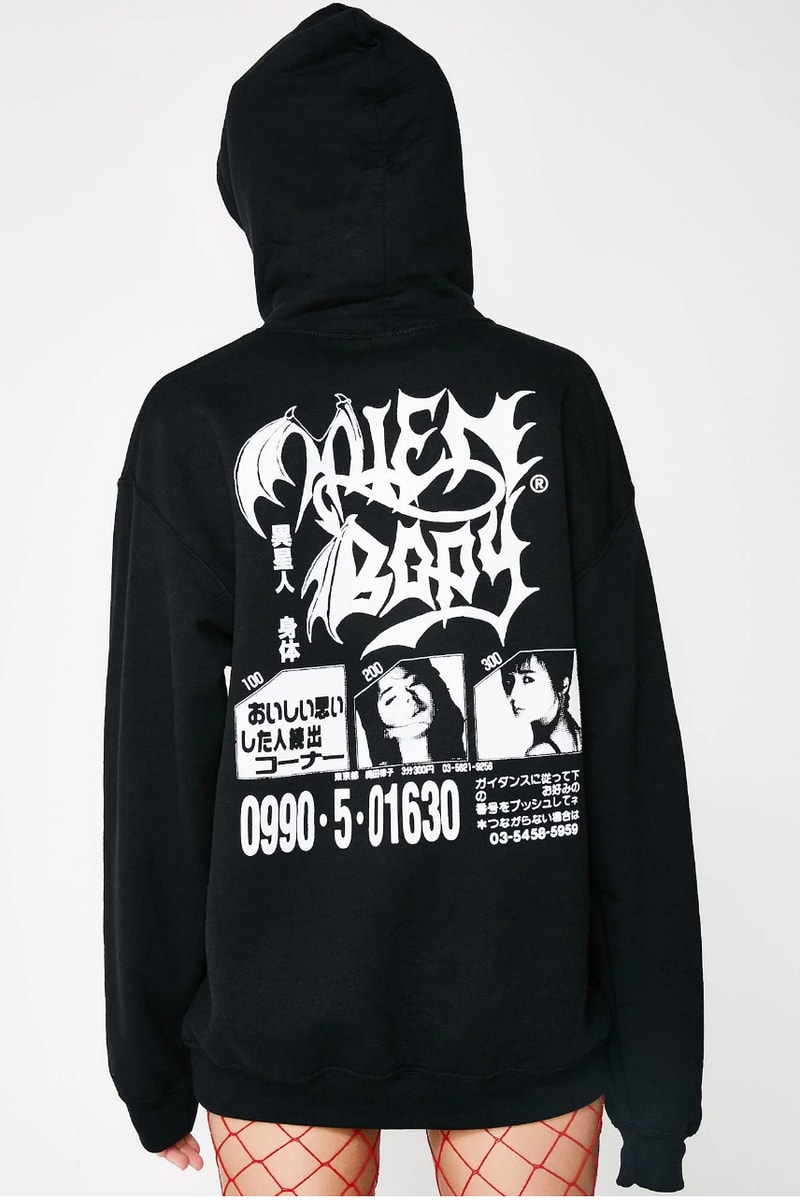 6 of 10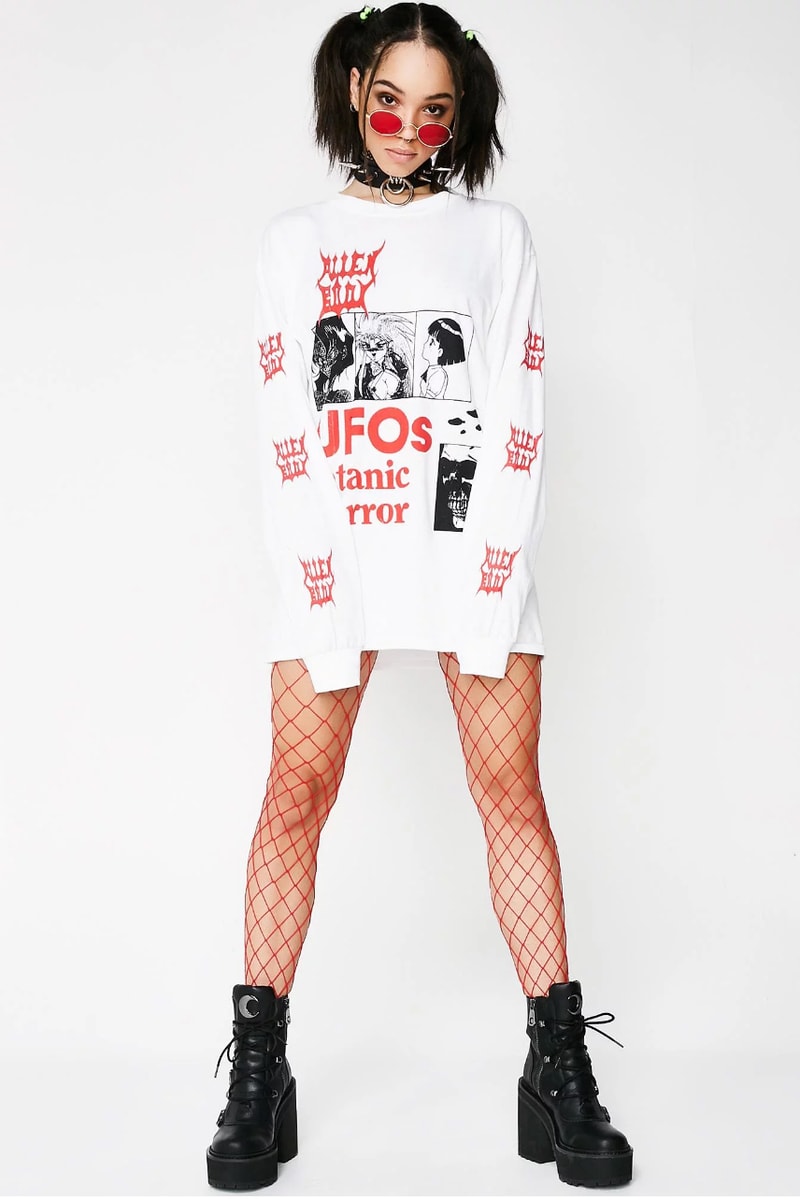 7 of 10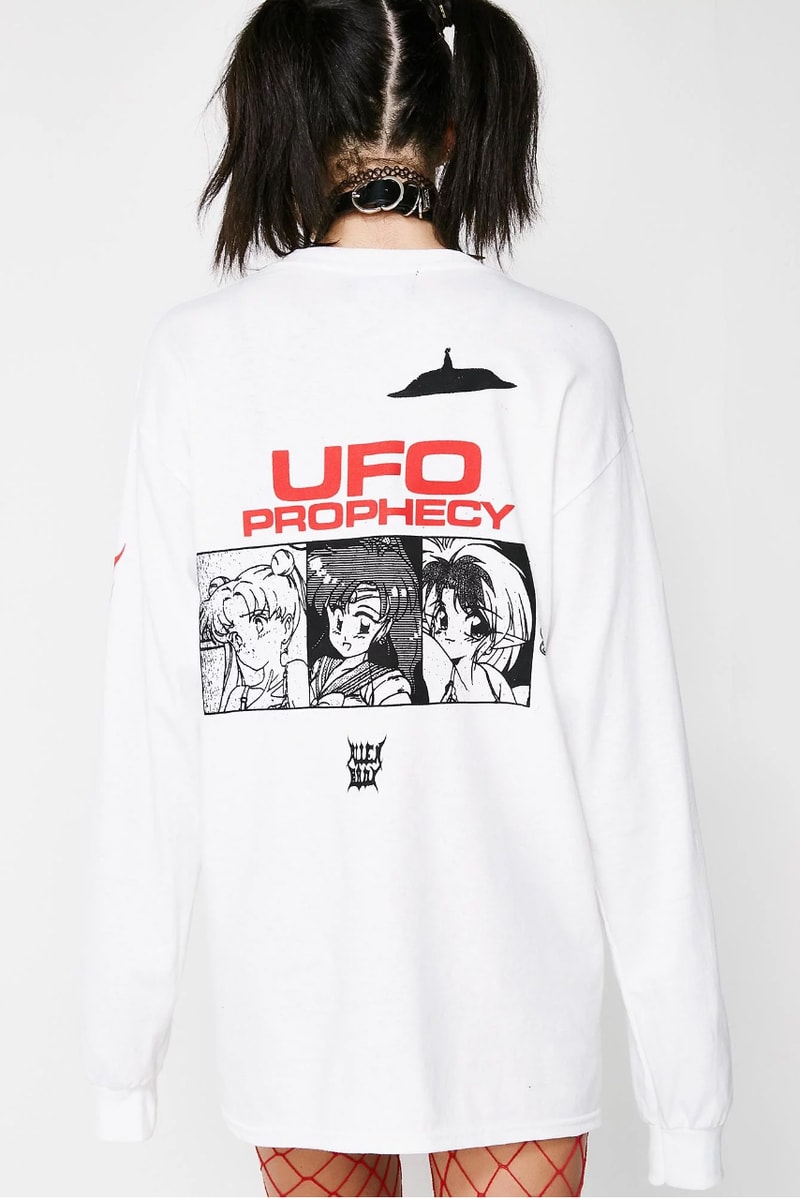 8 of 10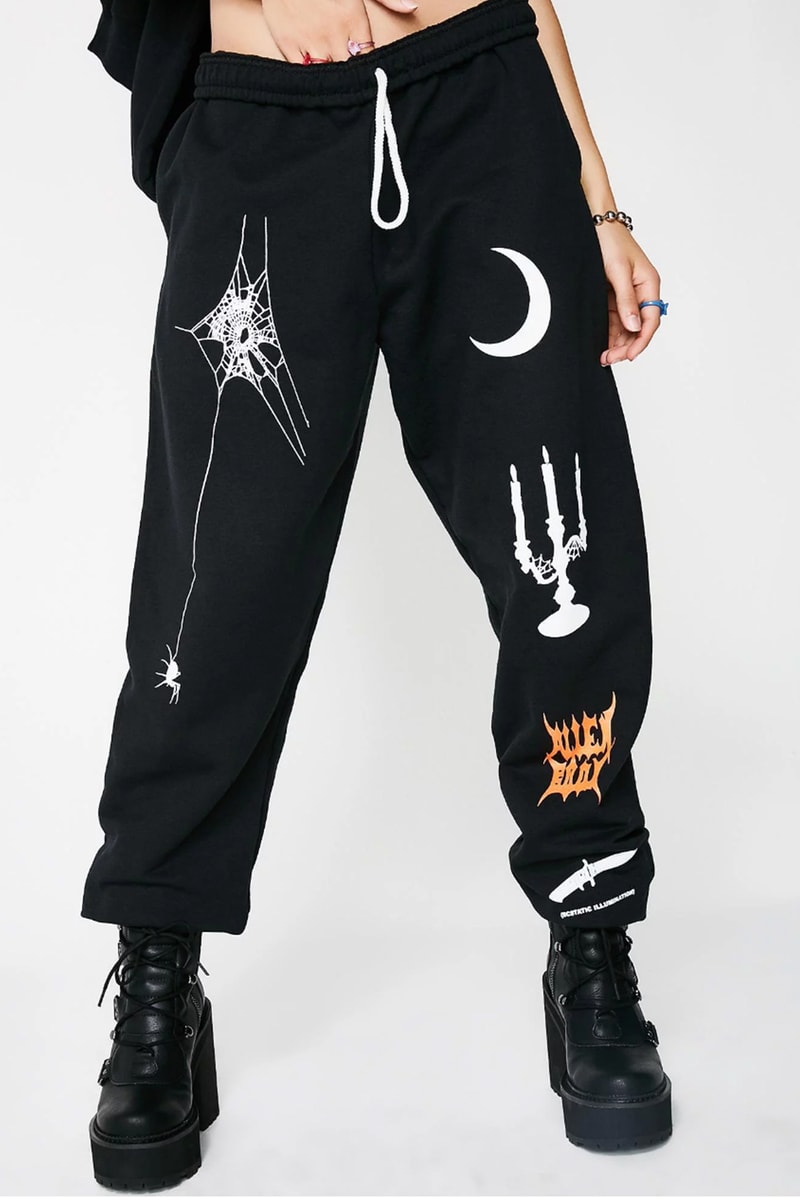 9 of 10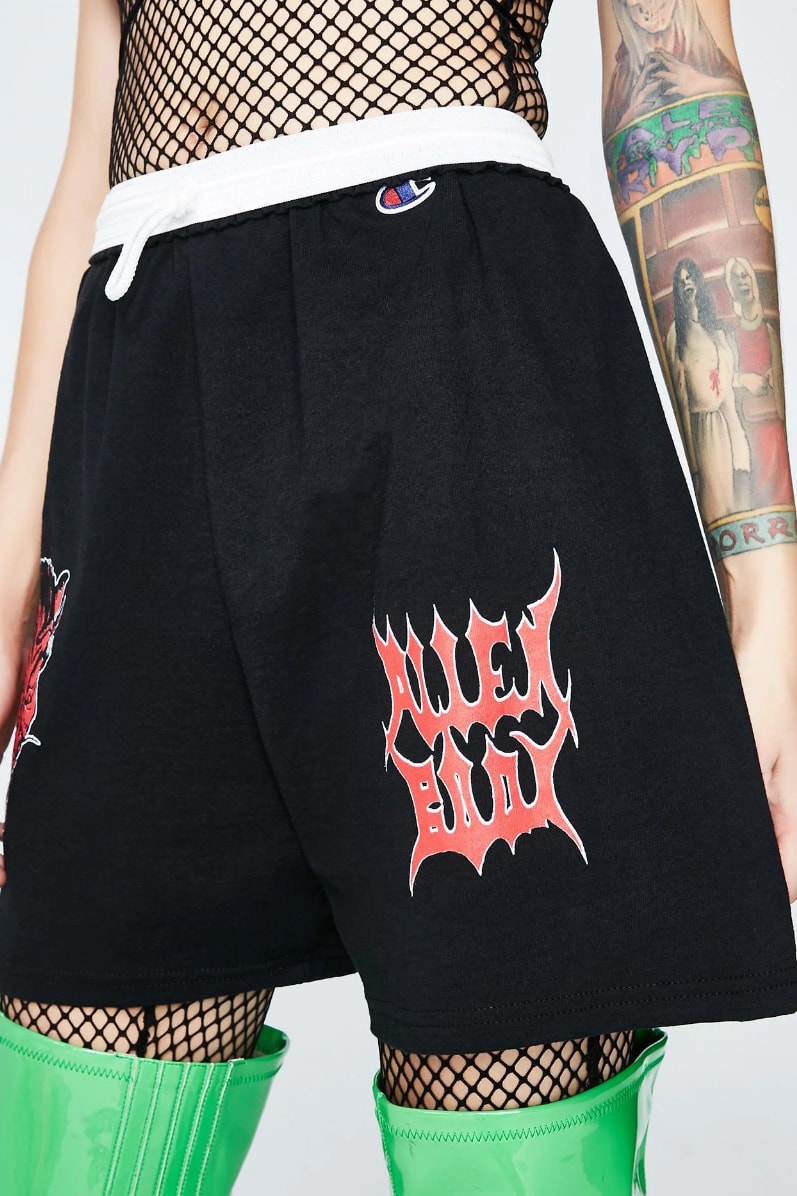 10 of 10
Brooklyn-based label ALIEN BODY has just dropped its Fall/Winter 2017 collection. Designed by DJ/producer Pictureplane, the unisex range features a series of long-sleeve shirts, hoodies, sweatpants, shorts and caps all showered with esoteric symbols and obscure subcultural references.
We asked Pictureplane a few questions to delve deeper into the meaning behind his small but buzzy  side-project. Read up below and take a peep at the collection, which is now available via the brand's online shop.
When did you start the label?
The first shirt with the words "Alien Body" printed on it was I think in 2013 or 2014. I have been a touring musician for years, and people always really liked the shirts I would make for my musical project, Pictureplane.
How did you come up with the name?
I have always felt like an outsider and an alien. I wanted the brand to reflect who I am and where I come from. But not just about me. Everyone on the lunatic fringes of society. It's really about subculture. The underground DIY warehouse scene that was so important to my development. The artists, the anarchists, the freaks, the losers, the queers, the aliens.
Did you have a specific consumer in mind when you first started it?
Radicals and freedom seekers.
What's the meaning behind the graphics and the overall theme of the collection?
The graphics represent my interest in the paranormal and the things that society does not want to address or talk about. Conspiracy theories, extraterrestrials, crop circles, death, police brutality…but also more light-hearted stuff too like classic B-movie horror and science fiction and taboo sexuality. It really always ties back to the music and subculture – punk, hardcore, rap and hip-hop, techno and rave.
For more fashion news, read our latest interview with Dior Homme's Kris Van Assche.