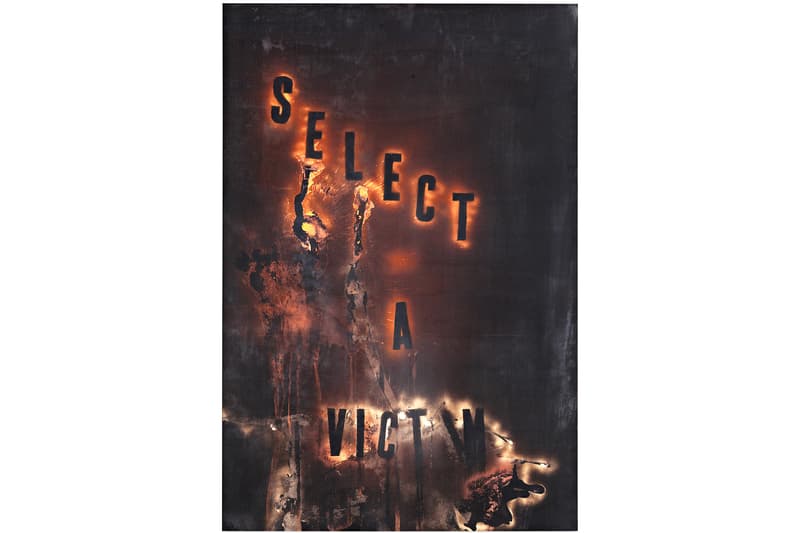 Mark Flood's 'Select a Victim' Painting Sold for 12.3 Bitcoins
The first major Bitcoin art purchase in America was equivalent to $100,000 USD.
---
The White Company was founded by ex-LVMH and McLaren Automotive employee Elizabeth White, self-described as "the first and only U.S. fine art and luxury goods dealer that accepts payment by cryptocurrency." Capitalizing on its unique placement, the company brokered a record Bitcoin sale for Mark Flood's Select a Victim.
With Bitcoin prices soaring higher and higher into the quintuple-digits, it's only natural that its anonymity-seeking patrons would want to splurge on luxury goods. The White Company was formed this year to cater to the burgeoning market of privacy-minded cryptocurrency investors and made waves by brokering the sale of the Mark Flood painting to a Canadian buyer. The first major art sale in America made with Bitcoin, the anonymous party paid 12.3 Bitcoin, approximately $100,000 USD.
White anticipates her company fostering sales for other luxury goods, like Rolexes, automobiles and exclusive experiences — she purports to have sold a Super Bowl suite for Bitcoin this month. In other art sales news, Sotheby's recently auctioned off goods from Invader, Shepard Fairey and more.