Dustin's Hoodie in 'Stranger Things' Crashed a Museum's Web Store
Fans went mad for his Brontosaurus hoodie.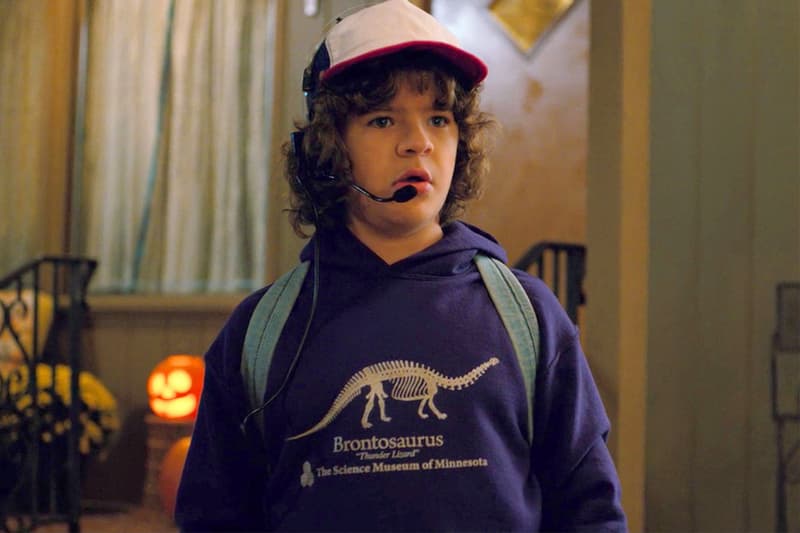 The nonprofit Science Museum of Minnesota in St. Paul sold at least $3 million USD worth of purple Brontosaurus hoodies in one day, all thanks to Dustin (Gaten Matarazzo) from Stranger Things. The museum's "Thunder Lizard" logo was featured in the first episode of Stranger Things season 2 on Dustin's hoodie, which was usually sold in the mid '80s as part of a traveling exhibit. While on the hunt for vintage threads, costume designer Kim Wilcox found the original online and added "this great dinosaur art in Gaten's size," Wilcox told Newsweek.
Demand quickly skyrocketed for the purple hoodie and The Science Museum of Minnesota quickly took notice, promising to bring back their classic hoodie. Earlier this week it was issued online and above 80,000 hoodies were sold in a single day, temporarily crashing the museum's website. Crowds have formed at the physical store with lines going out the door to get one in person. The museum sold out before noon on Tuesday, and a new batch should be available at 10 a.m. EST on Thursday, November 9.