Colombian Authorities Make Largest-Ever Cocaine Bust, $360 Million USD
Twelve tons of the drug were seized.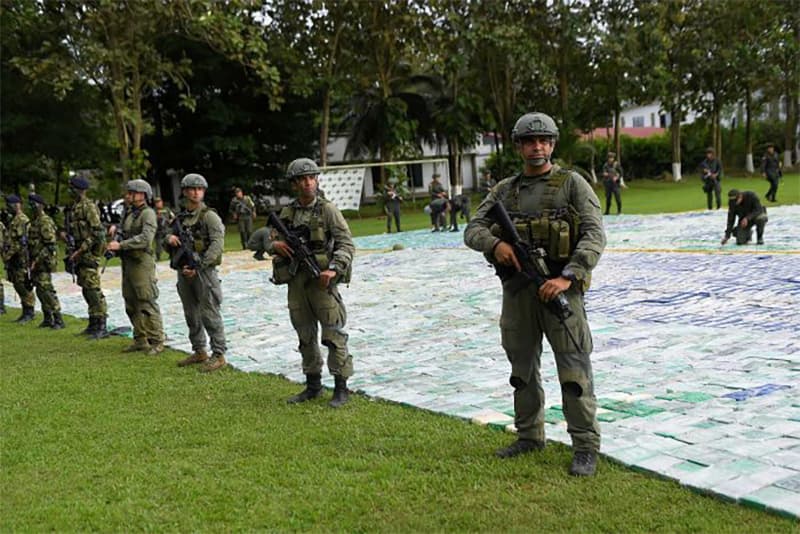 Colombian police have secured 12 tons of cocaine in what's being called the largest single drug seizure in Colombia's history. The drugs were hidden in four banana plantations close to the routes commonly used to smuggle cocaine into the U.S. This police operation was an offensive blow against the notorious drug trafficking gang called Gulf Clan.
Police have stated the drugs belonged to Dairo Úsuga aka Otoniel, the leader of the Gulf Clan, who they have been trying to capture for years. Four people have also been arrested and the value of cocaine has been estimated to be around $360 million USD. The government states up to 1,500 members of the gang have been apprehended this year with its second-in-command killed in the process.