How Soulland's Artful Collaborations Keep the Brand Relevant
"I can't base my system on how big corporations decide what's best for them and that's basically how it is now."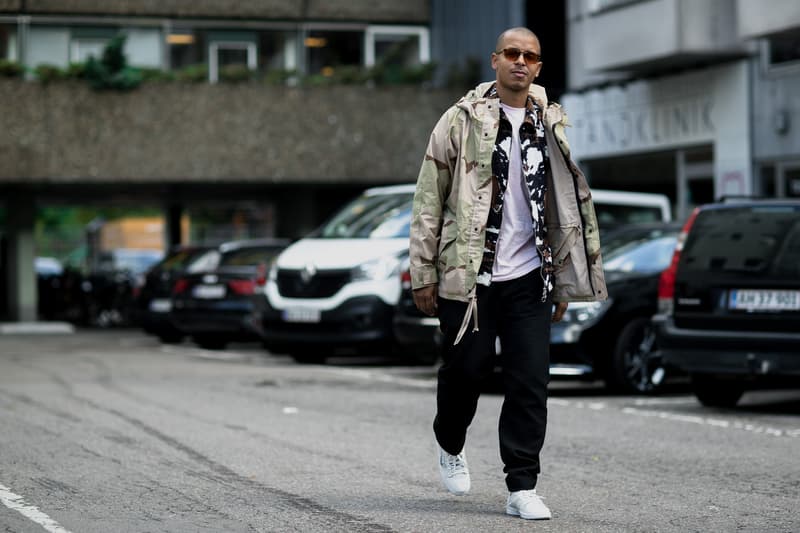 Fashion thrives on newness. It's a fact that's often talked about, usually in terms of the obsession with youth. But a lesser asked question is how do you deal with the fact that you're no longer the hot young brand in town? Soulland are one such brand who've successfully passed through this cycle from the much clamored-about brand that's morphed into a steady business. The main question a brand asks changes from 'how do I get attention?' to 'how do I keep up interest?' Which, in itself, is a question that many brands have tried to answer, not all of them successfully.
It's difficult to talk Soulland without mentioning Copenhagen and attaching cliched ideals to brands from the city — something that Co-Founder Silas Adler immediately rejects when we ask him about it. "I don't care that Soulland is from Copenhagen," he says, noting that he prefers to think of Soulland as its own entity first and foremost instead of simply another Scandinavian brand. "I feel like when you look at the collection and stuff we're doing, we could be from other places. There's some brands that are very Scandinavian in their products and that's not something that's important for us."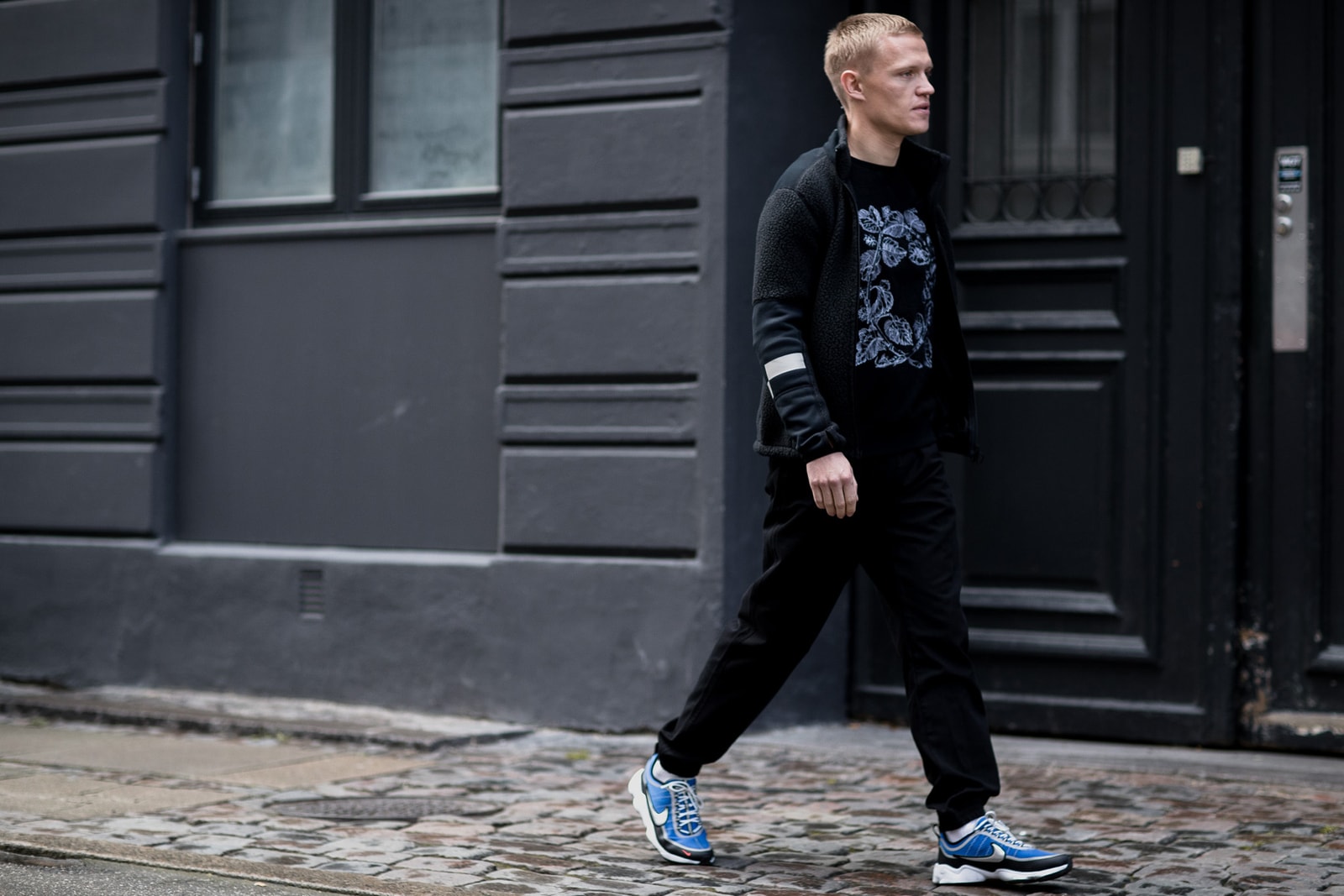 Instead the brand has sought to stand out in other ways, such as strategic use of collaborations. In fact we were visiting the Danish capital to get a closer look at the second season of the brand's work with 66 North, something that's turned out to be mutually beneficial for both companies in a way that most labels dream collaborations will turn out to be. For Jacob Kampp-Berliner, the other co-founder of Soulland, he and Adler were intrigued by 66 North from their first factory visit. "We went to Iceland [66 North's HQ] and we were really impressed by how they work with all the tech fabrics that we don't normally use," says Kampp-Berliner. "They produce a lot of stuff in their own factories and when you come to Iceland it's great to see that the brand and the environment mesh well together."
"If the product is shit and it's a desperate way for the company to shout, people see through that as well. And I think there's a lot of shit."
It's a point that Adler expands on, saying that the reason they did another season was to "strengthen the collaboration." He described the first season as more experimental, simply "testing how we could work with technical apparel." This season marked a more narrow focus with more pieces included. "So it becomes more storytelling — if you don't like the shell jacket then you can get the raincoat, so it becomes more something for everyone." The end goal for Soulland this time round was to cater to every customer of his, from the person who buys the suede jacket to the person who just buys the T-shirts. "The price of the shell jacket is a bit too much for a kid to spend his money on, but there's something else they can tap into [in this collection]."
Collaborating with a technical outerwear brand also brought to mind the '90s hip-hop era, when the likes of Nautica and Helly Hansen were being endorsed heavily by the likes of the Wu-Tang Clan. "I think that's something we could add to 66 that they didn't have in their DNA," says Kampp-Berliner. Another unexpected bonus when it came to the fruits of the collaboration was the amount of knowledge gained from it. "Sometimes we're getting inspired by it," says Adler. "With the 66 [North collab] there's a lot of knowledge that I didn't have before because I never worked with those kind of products." Kampp-Berliner took this thinking one step further, noting that the collaboration also ended up becoming a roundabout way to realize their own depth of knowledge. "If you work with someone who has a huge amount of knowledge in what they do, it's also a way to find out that you also have a huge amount of knowledge in what you do. It's the same business but it's from two very difficult angles."
And, at this point, one thing Soulland has become very good at is collaborations in general. 66 North aside, the brand has collaborated with Rezet, Australia's Contra store, a store in Germany, Bruta and, most notably Nike SB. Adler splits the collaborations into two separate categories. "One is the brand to brand ones that we are doing like the 66 North, Nike and other stuff, and then there's when we work with artists on smaller ranges," he says, describing the latter collab as "almost for our own web shop," rather than being sold to a range of retailers.
While the brand is managing the amount of collaborations well, Silas does note that "the tricky thing is to prioritize." Like most things, the issues usually start to arise when it goes beyond a conversation. "Getting the idea is never the problem but, all of a sudden, the workload of the producing comes." The biggest issue, however, is just how you stand out in a world where there is so much news. "There's collaborations all the time — everyday there's something new. How do you do it in a way that you're still bringing something to the table?"
"[At London Fashion Week: Men's] you're competing with brands that have enormous marketing budgets and it's like going into a gunfight with a rubber band."
But, for Soulland, the key component of a good collaboration is simple: "If the product is good then that's the essential," says Adler. "Then people are like 'OK, it's a good product, we like it.' But, if the product is shit and it's a desperate way for the company to shout, people see through that as well. And I think there's a lot of shit." And avoiding being a company that elicits that reaction is something that plays on Adler's mind. "I'm a kid from the scene, so I don't want people to have that feeling about the projects that we're doing. But that's my inner conflict, finding out what's the limit and when is it relevant or not relevant."
The quest for relevancy is something that keeps many a brand up at night, and is what has led a host of brands to spend thousands of their own money to host their own fashion show. Up until recently, Soulland were one of those brands, hosting a series of shows in Copenhagen and, eventually, London before stopping over a year ago. For Adler, the reasons for stopping were twofold: "The workload and the whole idea of competing to get attention," which is something he didn't enjoy. "You're competing over getting that Instagram post from people with a lot of followers and magazines. Then you're competing with brands that have enormous marketing budgets and it's like going into a gunfight with a rubber band. Maybe it's better not to go into the gunfight?"
Another reason for the brand no longer showing in London was some of the entrenched fashion networks and how difficult it was to penetrate them. "I love doing the presentations in London but it was so clear that I'm not from London, I'm not educated from one of the schools you need to be from, so I'm pretty much on my own. I'm really thankful for all the support I did get but it doesn't stand the test."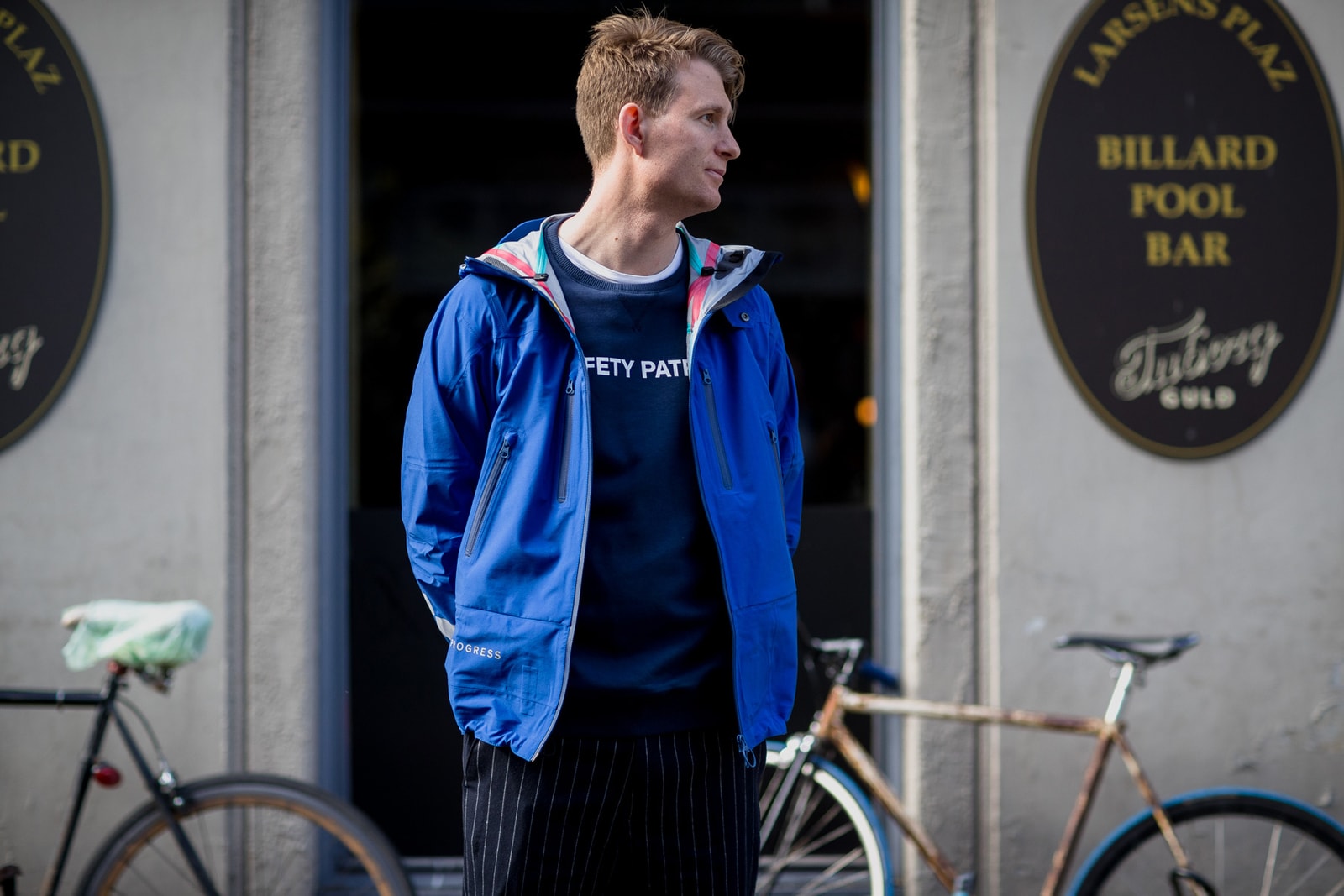 The Nike SB collaboration actually came at the perfect time for the brand, landing during fashion week but not related to any of it. "We were like 'OK, now we have this Nike collaboration coming, maybe we don't really need a show for now, let's just wait and see how that goes,'" Adler says. It was a decision that paid off. "The attention and feedback from that was greater than anything we've ever done before. There's other ways to get the attention if you're not shouting at the same time as everyone else in the same way as everyone else." It's a collaboration that clearly worked out for the brand, with Kampp-Berliner saying it was "almost been a turning point that showed you can go back to your roots in a way."
But that's not to say that Soulland is resting on its laurels, it is acutely aware of the somewhat antiquated way the fashion world works now and the possibility of a seismic shift. "The business is changing so much now," says Adler. "I think the whole business is on the edge and, within the next couple of years, all the structures and the way brands work will change too."
"I think the whole business is on the edge. All the structures and the way brands work will change in the next couple of years."
Adler also shares an in the pitfalls of an issue affecting many contemporary designers — the current seasonal system isn't really in tune with everyday life. "Now we have a structure where it's based on spring/summer and autumn/winter and the delivery of those collections according to when things go on sale. That whole thing doesn't really make sense."
Much has been said about how streetwear brands are releasing products on a totally different schedule to traditional fashion brands — and the ways in which it has disrupted the industry. for Adler, though, it was a case of simply having no say in the seasonal system when he first joined. "I can't base my system on how big corporations decide what's best for them and that's basically how it is now," he says. "I didn't decide when to go to Paris to sell, I didn't decide on what would work for Soulland, I just do what I do because someone decided for me and it's a take-it-or-leave-it situation. With the internet and the new forms of communication, it doesn't need to be take-it-or-leave-it anymore. You can see how brands just start to work differently."
And how is Soulland dealing with this new future? "We are realizing now that things are changing, we're not there yet," says Adler. "We're just starting to acknowledge that maybe there's some things that need to be done differently. We've been talking about it for a long time but we really started realizing it in the last year that things are gonna change."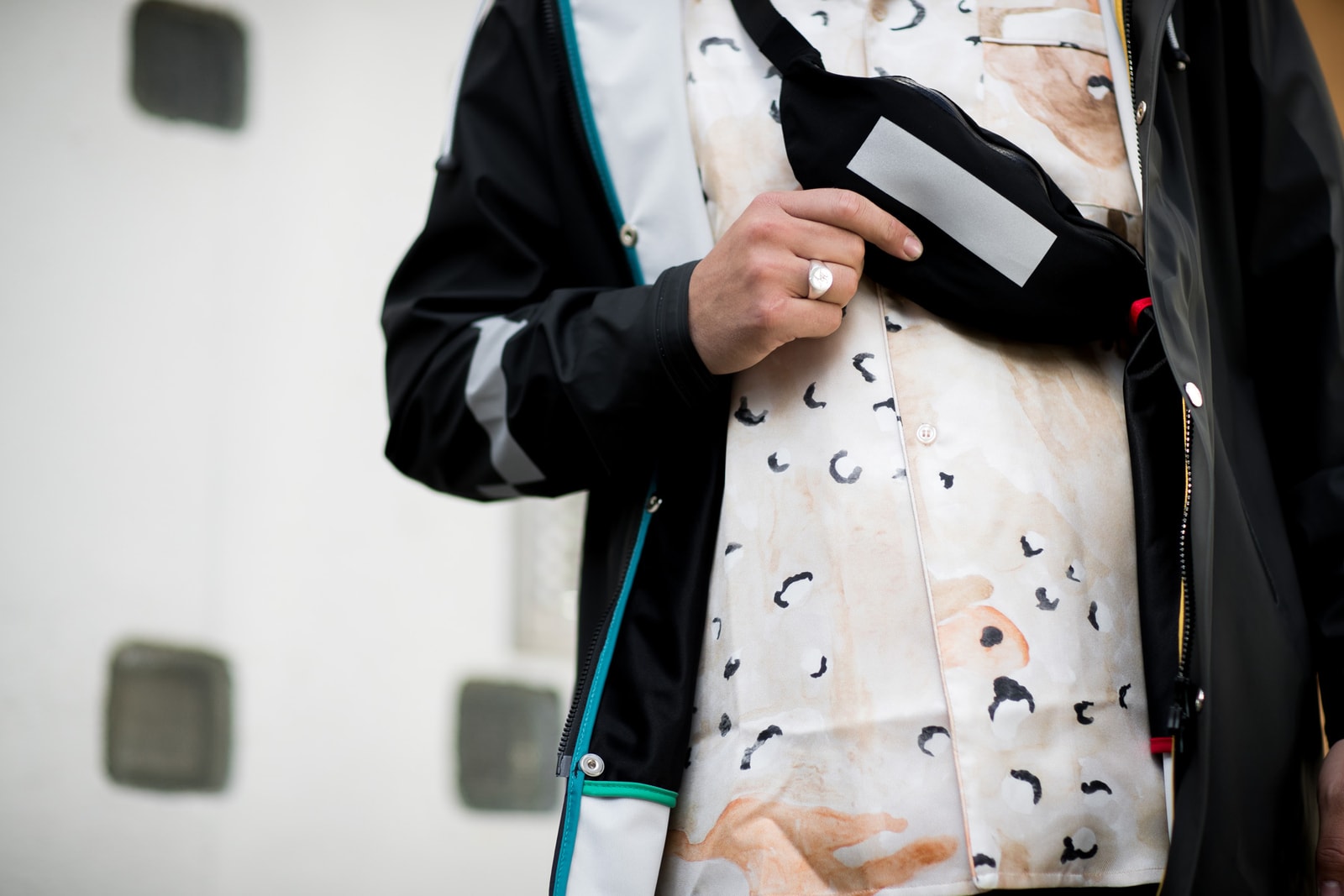 Adler is keen to avoid the pitfalls that befell the brands before him, he explains, "I don't wanna be ignorant to the youth. When I started as a kid, one of the things that annoyed me the most was the fact that the older companies were so full of themselves. All those fucking brands from Copenhagen that had that attitude 10 years ago are bankrupt now, they don't exist."
Instead Adler aims to adapt with time rather than ignore it. "I know my age, I know where I am in life, but also know and appreciate what the next generation is bringing up and I don't just wanna be a vampire and suck the blood out, I just want to work together and always like be in contact with what's going on."
Join Our Discussions on Discord
The HYPEBEAST Discord Server is a community where conversations on cultural topics can be taken further.