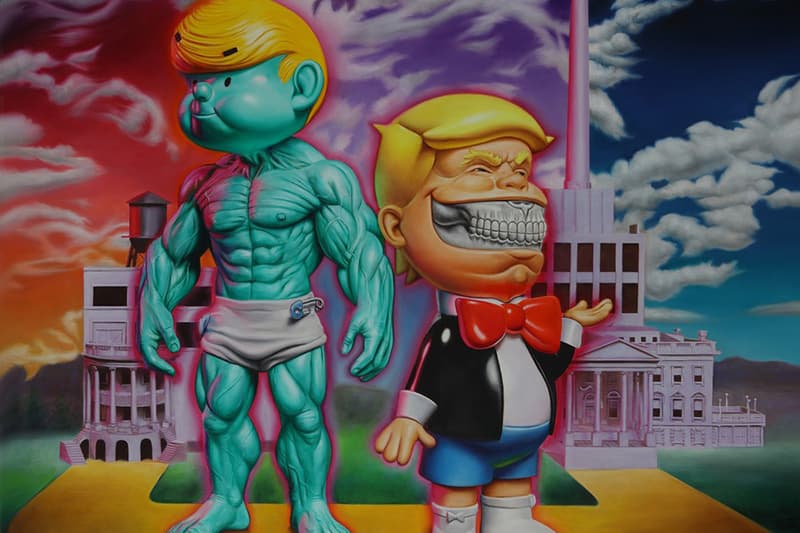 1 of 2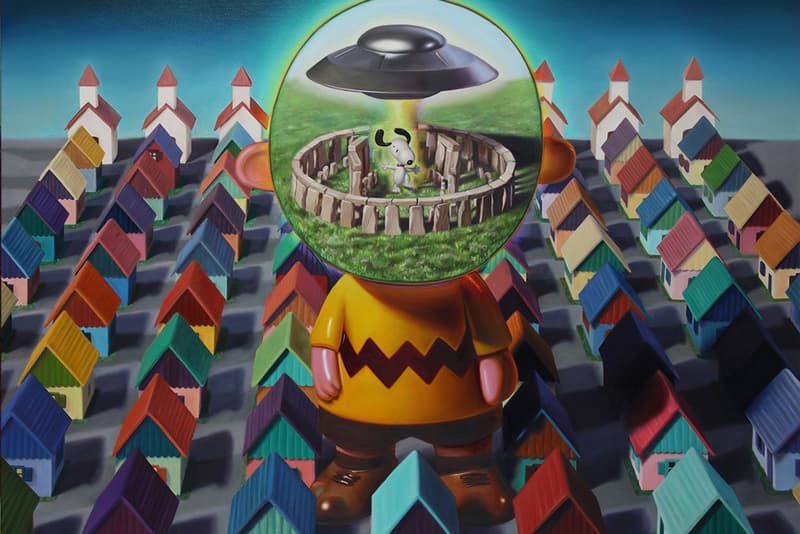 2 of 2
Ron English's New "TOYBOX" Exhibit Is Coming to Los Angeles
Pop-surrealist paintings, installations, and limited toys.
---
Ron English will soon launch his new "TOYBOX: America in the Visuals" exhibit at the Corey Helford Gallery in Los Angeles, California. The presentation will spotlight new pop-surrealist paintings, installations, as well as limited edition toys. Moreover, English's new character DJ Propaganda will perform a special musical soundtrack at the space.
"'TOYBOX' deconstructs the search for new meaning in a culture that is based as much on the imagination of its participants as on the physical realities these human concepts are played against," said the gallery in a statement. "The toy-based childhood imagination aesthetic of the work allows for a playful new look at a society in the throes of reinventing itself."
The exhibit will commence on December 2 up until December 30. Visit the Corey Helford Gallery's website to learn more.
Corey Helford Gallery
571 S. Anderson St.
Los Angeles, CA 90033
United States