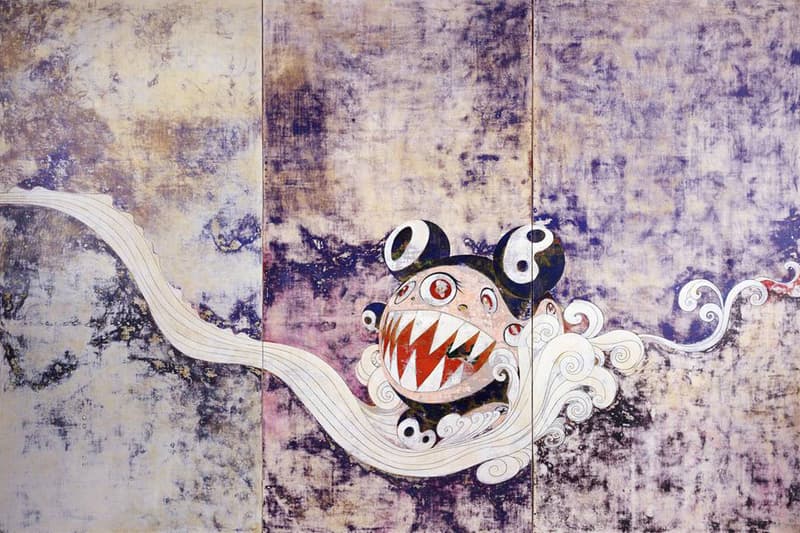 Takashi Murakami to Launch First-Ever Retrospective in Canada
"The Octopus Eats Its Own Leg" is coming to Vancouver.
---
Takashi Murakami is bringing his most-popular "The Octopus Eats Its Own Leg" retrospective to the Vancouver Art Gallery, marking the first major exhibit for Murakami in Canada. The renowned showcase was initially organized by the Museum of Contemporary Art Chicago, and now, Canadian fans of the legendary Japanese artist will be able to see a bevy of paintings and sculptures in person. Collectively, the artworks draw references from traditional Japanese paintings, Buddhist folklore, globalization, as well as nuclear threats on a global scale.
"We are thrilled to offer Canadian audiences the opportunity to experience a wide range of paintings and sculptures by one of the world's most influential and visionary artists," said Kathleen S. Bartels, director of the VAG, in a press statement. "In tracing Takashi Murakami's development as an artist over the course of three decades, 'The Octopus Eats Its Own Leg' draws attention to some of the major themes and cultural conditions."
"The Octopus Eats Its Own Leg" is slated to launch on February 3 up until May 6, 2018. Head over to the Vancouver Art Gallery's official website to learn more about the exhibit.
Vancouver Art Gallery
750 Hornby St
Vancouver, BC V6Z 2H7
Canada