Drake Has Plans to Produce Film and Television Series for Netflix & Apple
He also talks about buying a $160,000 USD "Harry Potter" book.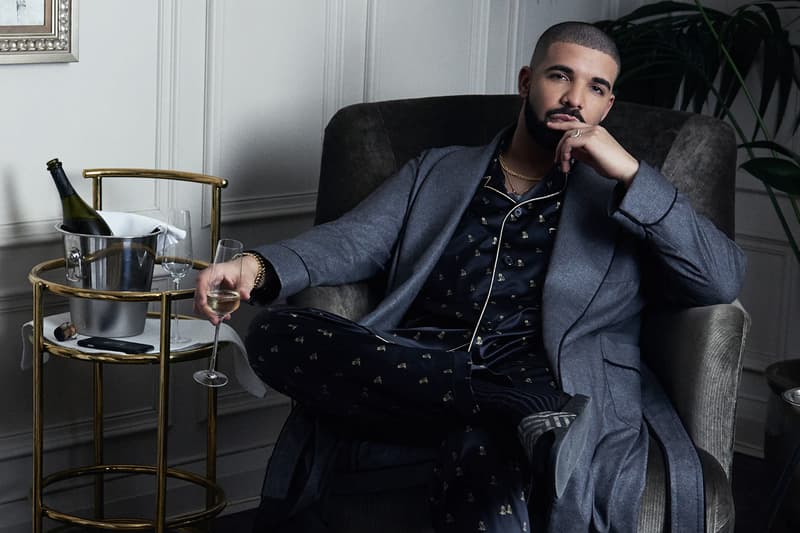 According to an in-depth cover story on the 31-year-old Toronto-bred superstar Drake, courtesy of The Hollywood Reporter, the rapper will try his hand at Hollywood with several different projects in the works. In the 6 God's lavish hometown apartment, the ensuing interview ranges from the films and TV shows he's producing to his affinity for Harry Potter books. Drake confirmed his hand in the revival of the critically acclaimed, yet short-lived British crime series Top Boy, which he and his longtime manager Adel "Future" Nur will be executive producing for a 2019 Netflix debut.
He also talked about shopping the Sean Menard-directed Carter Effect documentary about former NBA star Vince Carter around Hollywood and its potentially landing on Netflix. It's also mentioned that the rapper will be partnering with Anonymous Content (Spotlight and Mr. Robot) for an untitled TV series, as well as film studio A24 (Moonlight), and the go-ahead from Apple to produce whatever he chooses. Lastly, Drake mentions he plans to buy a $160,000 USD first-edition Harry Potter book for himself for his birthday. Check out the full interview and share your thoughts in the comments below.