Shake Shack Drops Plush Versions of Its Burger & Fries
The Kidrobot fast food collab you've been waiting for.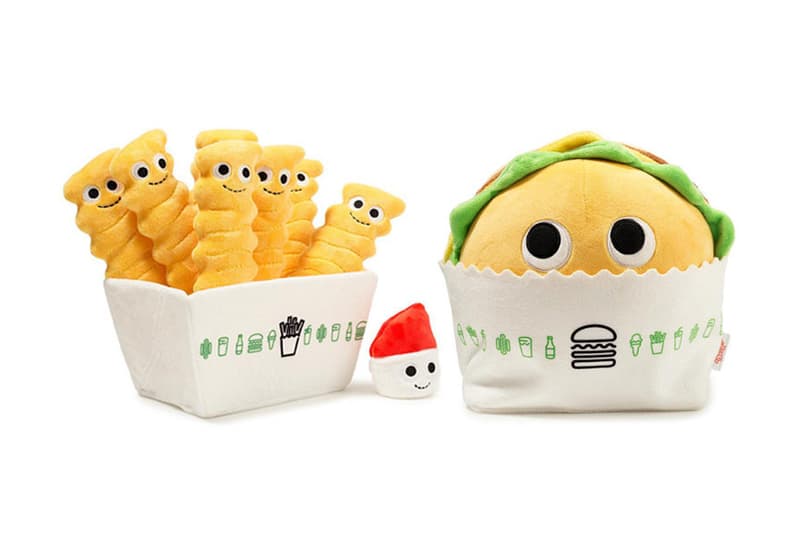 If you're love for all things Shake Shack knows no bounds, then the beloved New York-based fast food chain has just the thing for you: plush versions of its famed burger and fries. One of the more unexpected Shake Shack drops you're likely to come across, the release sees the celebrated food cart-turned-burgeoning empire linking up with none other than Kidrobot's food-themed Yummy World imprint. The results are 8-inch plush iterations of Shake Shack's menu staples, complete with familiar packaging and adorable little smiley faces to boot.
Fans can pick up the burger or fries individually for $15 USD each or purchase the full set for $28 USD over at shop.shakeshack.com.