HAVEN Re-Opens in a New Spacious Location in Toronto
5500 square feet of white oak, post and beam, and natural light.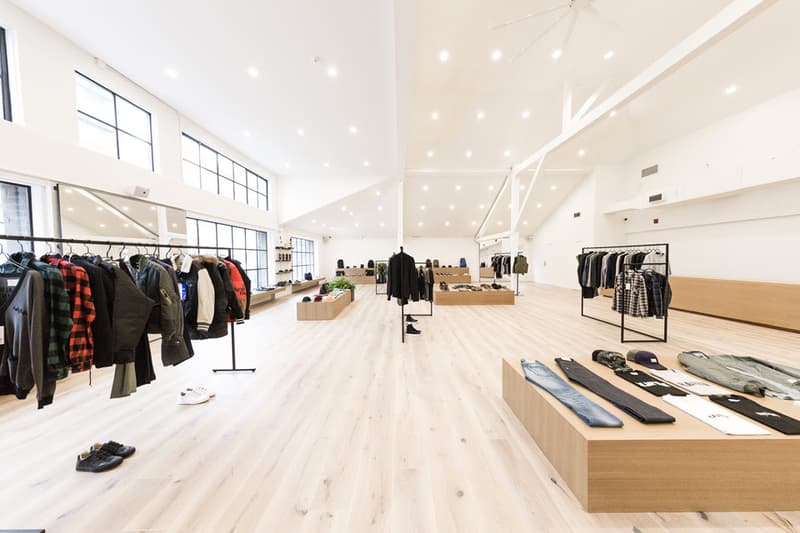 1 of 10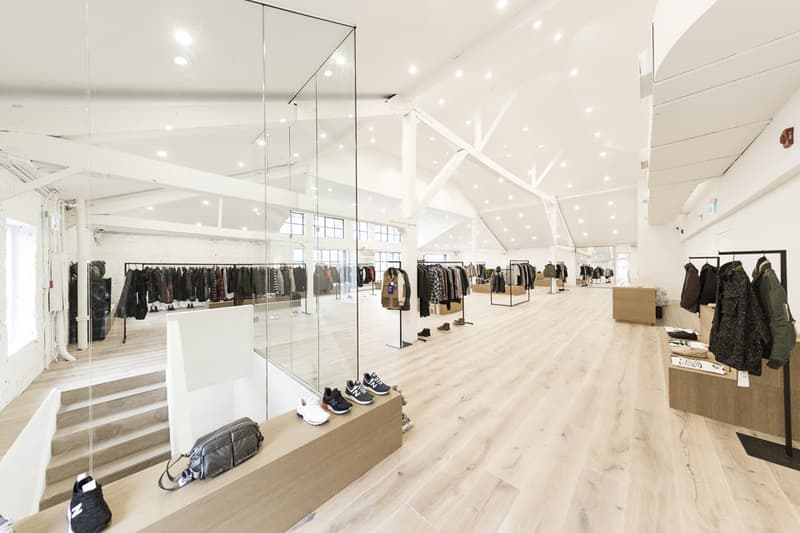 2 of 10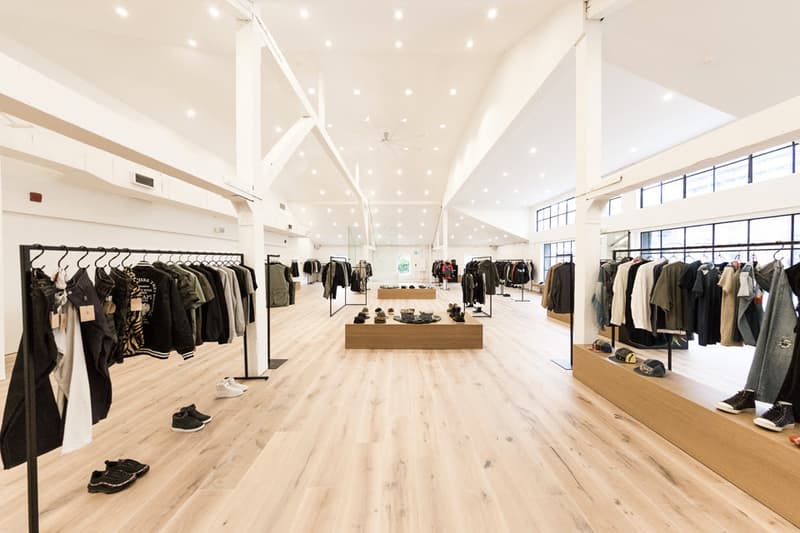 3 of 10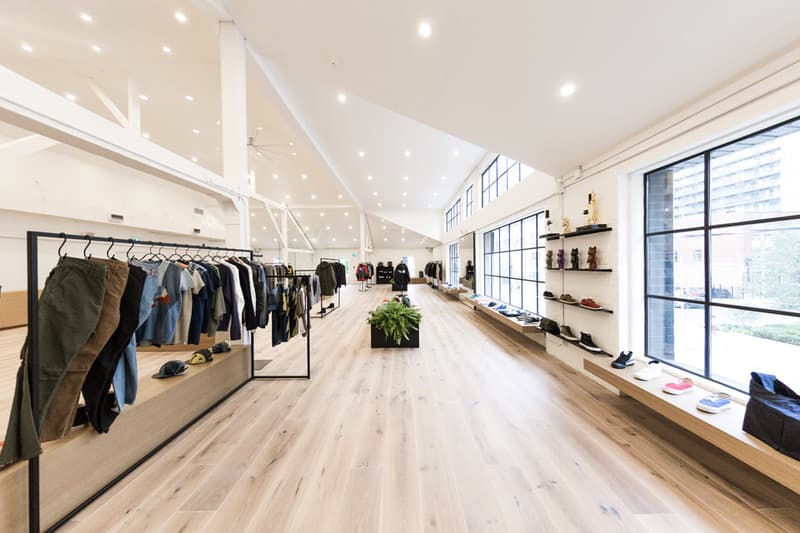 4 of 10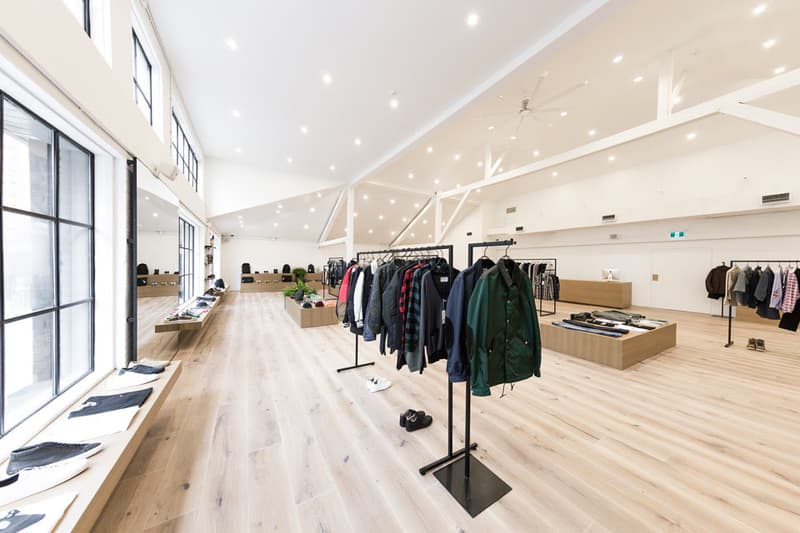 5 of 10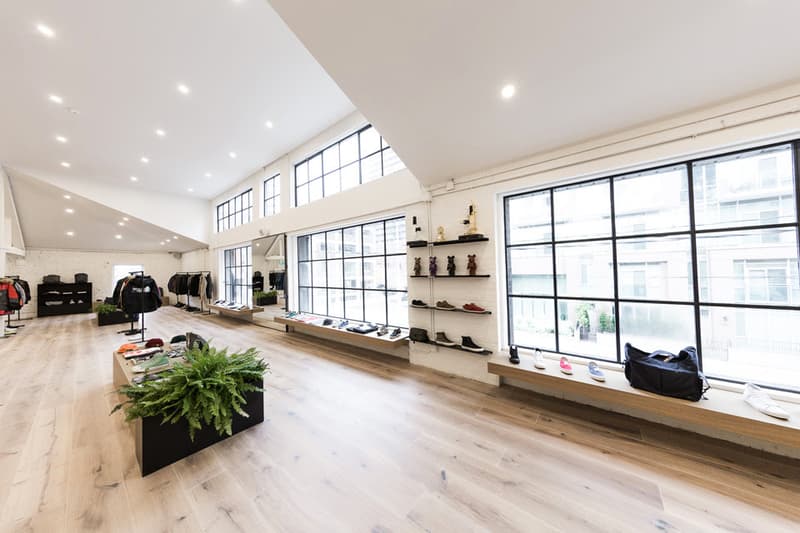 6 of 10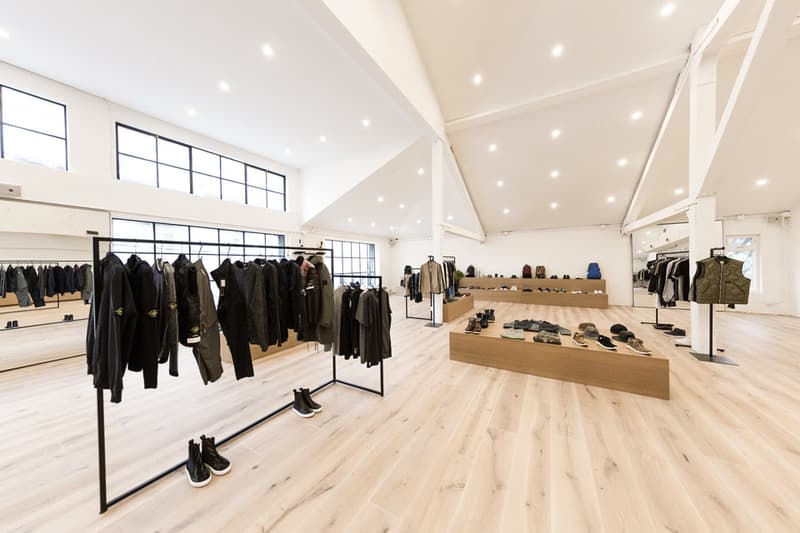 7 of 10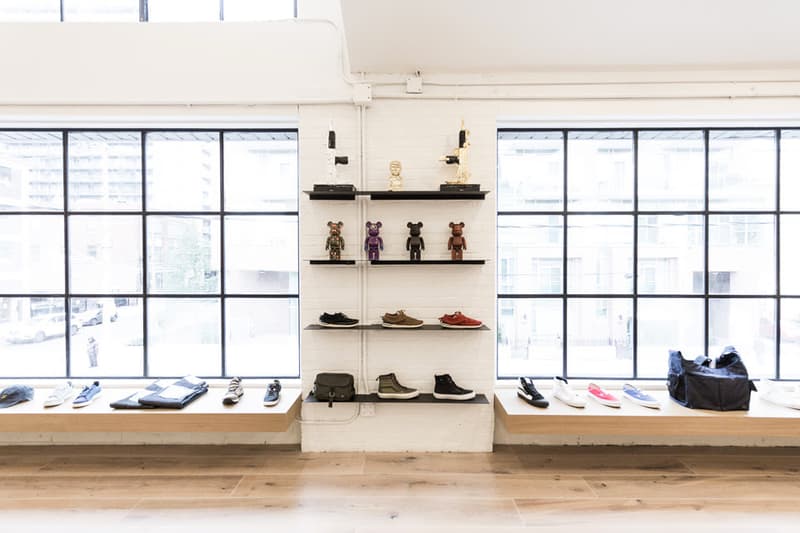 8 of 10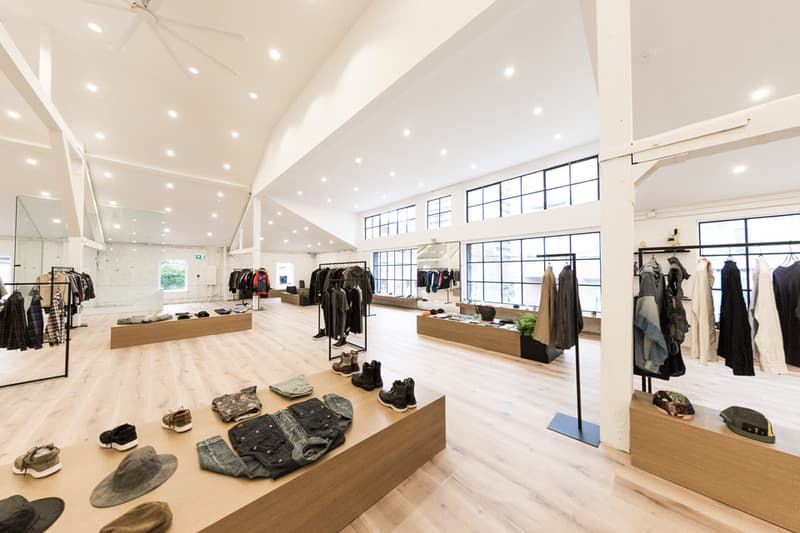 9 of 10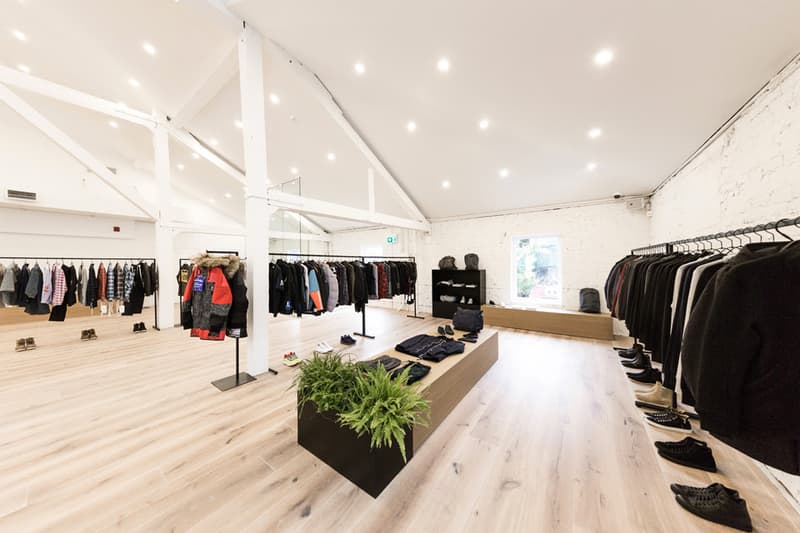 10 of 10
A streetwear staple in Toronto, HAVEN's become a go-to for it's meticulous brand curation including ACRNYM, Junya Watanabe, Cav Empt and Stone Island Shadow Project. In addition to celebrating it's 10th anniversary this year, the store is also re-opening at a newly renovated location in the city's east end. The 5,500-square-foot space brings together traditional heritage and contemporary character with post-and-beam structure white oak finishings throughout. High vault ceilings and flooding natural light have made the interior a perfect canvas to display store's offerings. For a closer look, check out the photos above and video tour below.
Arthur Chmielewski, co-founder and director at HAVEN also answered some questions for us which you can find below.
What was the main driving decision for you to open up shop at a new location?

We were located at 145 Berkeley Street for six years. Our old landlord sold the building for redevelopment and gave us a year to vacate. We were outgrowing our old space and it lead us re-evaluate our retail model for Toronto. We wanted an environment that could really showcase our brands, but also maintain our identity. This new space was a blessing in disguise.

What are some of the biggest standouts in terms of the design of the shop?
Our locations are always off the beaten path; it's difficult to stumble upon our shops because we're not in predominant shopping areas. We enjoy the sense of discovery and finding something you would never expect. We've always liked that aspect of retail; that remains at the core of our business model. This is what got us into retail in the first place: the sense of discovering something new. From the outside, you'd never know we occupied the building aside from the small lightbox that hangs over our door. It's a very discreet black box of a building from the outside, on the corner of Richmond and George. The interior is really something striking: an incredibly expansive 5,500-square-foot space. It features 25-foot high vaulted ceilings and original post and beam structuring. We've designed all of our retail stores in-house, keeping to a minimal, industrial aesthetic. We stripped the entire space down to its core: brick walls, posts and beams. We loved the using white oak and you'll see that throughout the majority of the space: the flooring, tables, counter are all custom millwork. We contrasted this with black steel shelving and rack systems. Everything is meant to be modular and work together so the space is able to live and change with each season. We are able to accommodate for installations and pop-ups of all sorts. When we were looking for a new spot, the very first time we entered the space, we knew it would be our new home. Hidden in plain sight, and incredible on the inside: It was everything that we wanted.

How have some of your customers' shopping habits changed throughout the years? Have they gravitated towards or moved away from certain brands or styles?
Our customers are some of the most discerning in the world; they have a very high taste level and have good understanding about quality and craftsmanship. We have a very clear point of view and our customers naturally gravitate towards this. I think the HAVEN philosophy has stayed pretty consistent over the years. We've seen a lot of trends come and go, but we still try to maintain the same point of view. We carry a selection of brands that we feel are the best in the world. The best in technical wear, the best in sneakers, the best Japanese brands, the best sportswear. Nothing less. Our customer base is growing with us, and I think it's because of our consistency. We are regularly attracting more like-minded people. With the growth of the company and thanks to social media, we're reaching different demographics. Though we maintain a low-key presence, the word has spread and we've really established ourselves as a global destination for our brands. People travel from all over the place just to visit the stores. It's amazing to see that we have customers as dedicated and loyal to us from all over the country and world.

HAVEN has become a streetwear staple in Toronto for many years now. What are your ultimate goals for the new location in terms of longevity?
We'd like for the space to be constantly rotating. We look forward to throwing more events, introduce more installations, and continue to engage with the community. We will launch the new HAVEN in-house brand this season as well as celebrating the opening of the new store. This will be the first chance for customers to see what we've been working on.
You can visit the new location at 190 Richmond Street East, Toronto.